Free T-Shirt Mockup Generator
Get your designs ready for the world with our Free T-Shirt Mockup Generator. Easy, fast, and customizable. Try it now!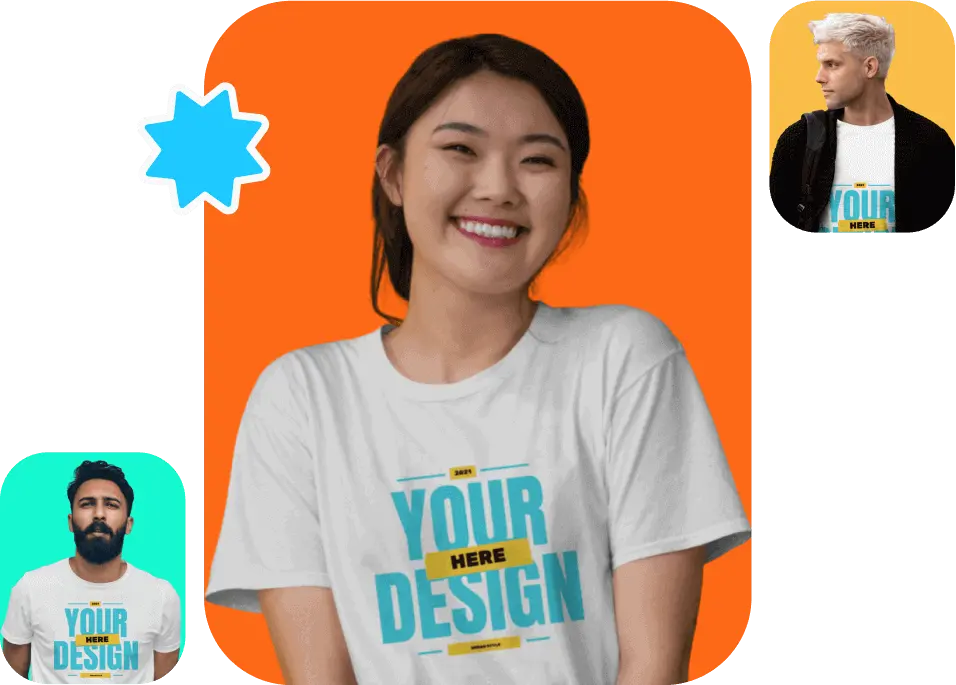 200+ free T-shirt mockup templates for you
Discover endless possibilities with our collection of 00+ free T-shirt mockup templates, perfect for all your design needs. Choose from a variety of customization of backgrounds and colors to showcase your designs professionally.
Sample Photos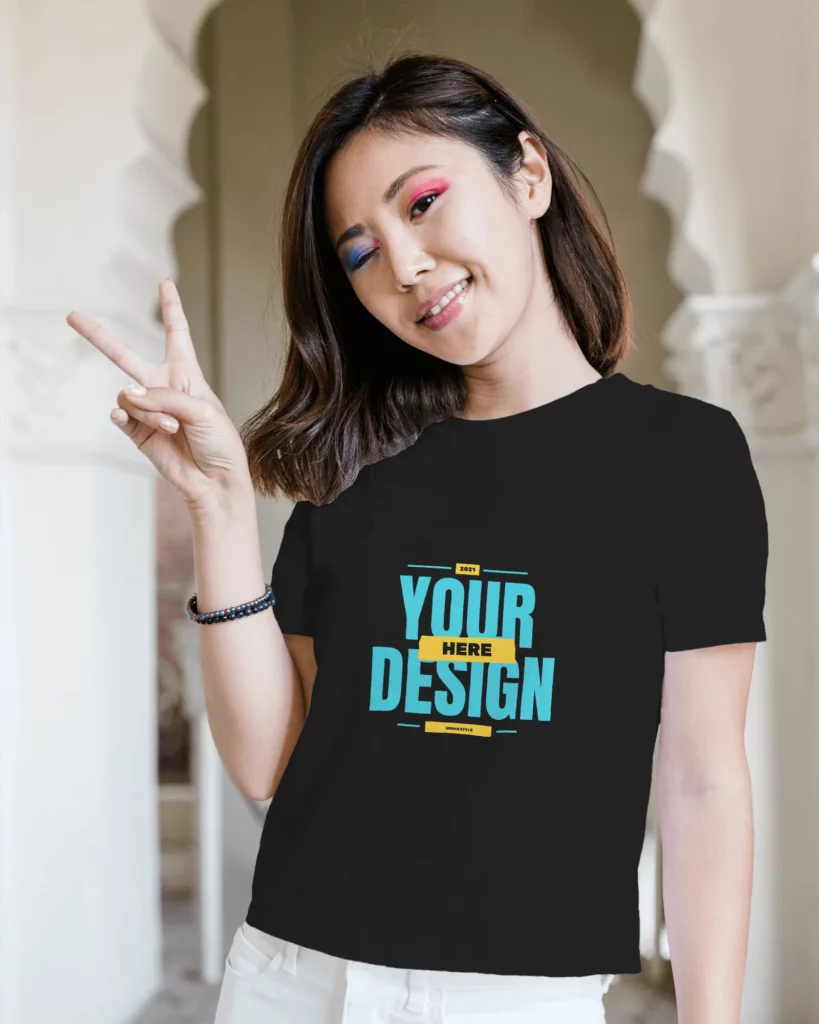 How to make free T-shirt mockups in 3 easy steps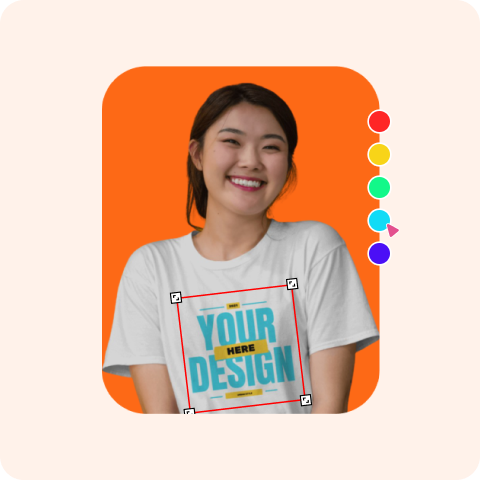 Select T-shirts
To access 200+ mockup templates, select the T-shirt category from the top bar on our Mockey website.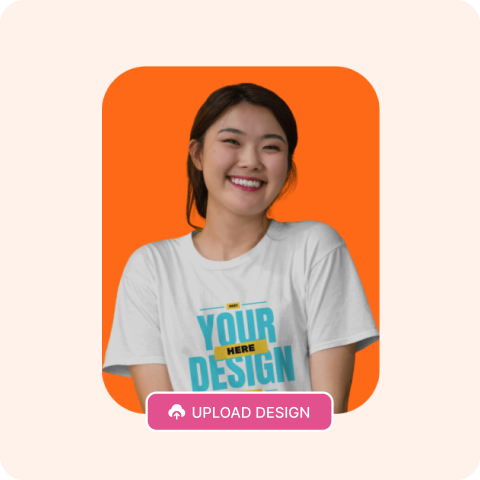 Upload Your Design and Customize
Tap on " Add Design" to upload your image or logo. Then, choose from various models and colors, and customize the background to create your perfect mockup. Get creative and make your designs shine!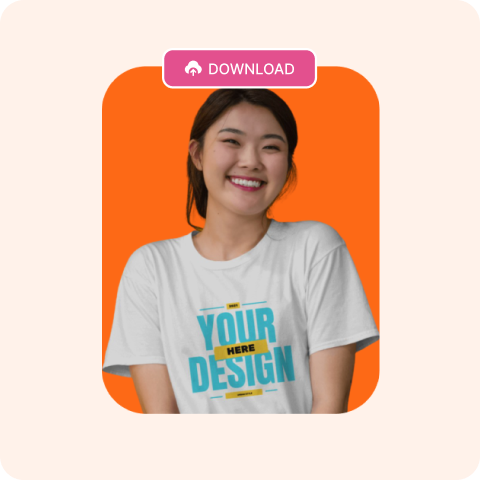 Download T-shirt mockups
Click on "Download Mockup" to instantly download high-quality T-shirt mockups for your presentation. You can customize or download it several times; it's completely free.
Why use Mockey for T-shirt mockups?
Completely free to customize and download the mockups
Get free unlimited access to customize your design and unlimited downloads on Mockey. Say goodbye to costly fees charged by other websites.
Huge mockup library featuring a variety of models
Discover a large collection of mockups with a wide range of models in our library. Get access to hundreds of high-quality mockups that will boost your designs. With a user-friendly interface and regular updates, our collection is perfect for all your mockup needs.
No design skills are necessary
Creating t-shirt mockups is very simple with our free t-shirt mockup generator website. No need to worry about design skills; just start using our website today and see the magic happen!
AI Mockup Generator
Free T-Shirt Mockup For Every Use Case
Mockups for
E-commerce
Generate high-quality professional looking product mockups for your e-commerce store or D2C brand.
Mockups for
Designers & Creators
Mock-up templates are ideal to showcase your design directly on the appropriate products. Drag & adjust your designs to generate stunning results.
Mockups for
Social Media
Improve your content game with premium and free mockups. Get original biggest source of photo-realistic free PSD Mockups online.
Mockups for
Print-on-Demand
Create stunning product mockups easily and online for your print-on-demand business.
FAQs
Which is the best t-shirt mockup generator?
Mockey is one of the best free t-shirt mockup generator. It has Free & Premium templates where you can download mockups without any watermark.
Is it free to use t-shirt mockups on Mockey?
Mockey is an easy-to-use platform to create high-quality mockups without spending a single penny. It is completely free to use website to create mockups. There are no hidden charges or fees and no watermark on the mockups you create. You can also them for commercial purpose.
What software to use while creating t-shirt mockups?
With Mockey, you don't need to worry about downloading or installing any software – everything can be done directly through the web web or Mockey Android App. Mockey is a free t-shirt mockup generator and it helps you to customize your design easily with high-quality mockups in no time.
How do I create a t-shirt mockup using my design?
Select the T-shirt category from Mockey to customize. Then, click on the "add your design" option to upload the design. Mockey will instantly insert the image into the t-shirt mockup. You can select the generated mockups of your choice, adjust the design on them, and download. for free.