Free Beanie Mockup Generator
Get your beanie game on point with the Beanie Mockup generator. Don't let bad hair days freeze your style. Try it now and keep your head hot and your designs hotter!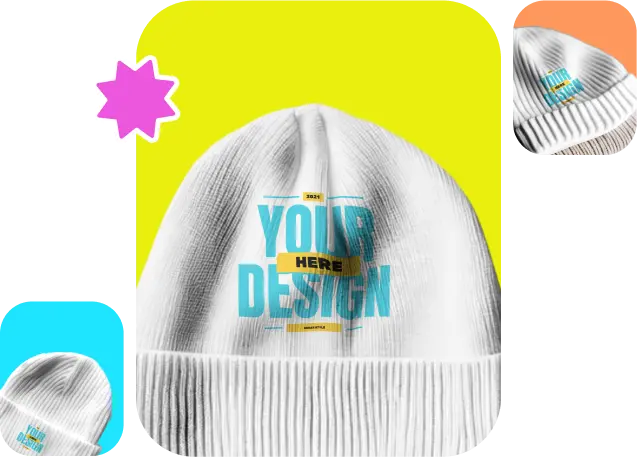 Over 100 beanie mockup templates, all free!
Who says you can't have it all? With over 100 free beanie mockup templates, you can be the king or queen of headwear design. Bow down, world!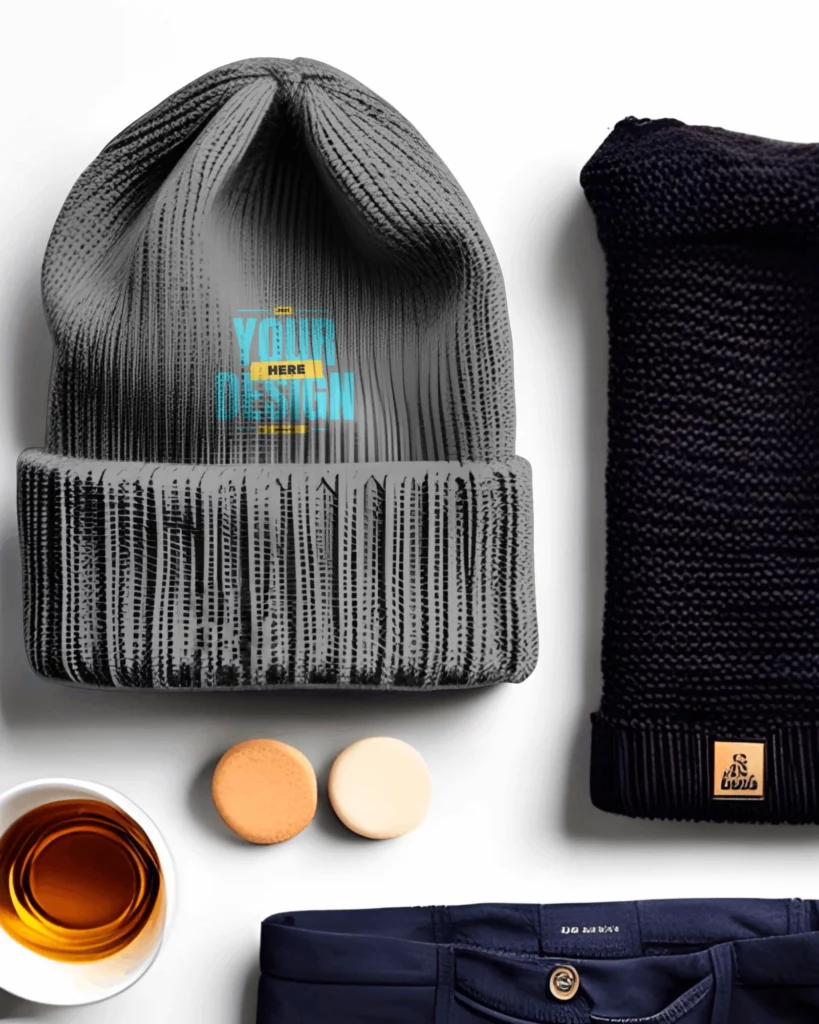 3 Simple Steps to Create Beanie Mockups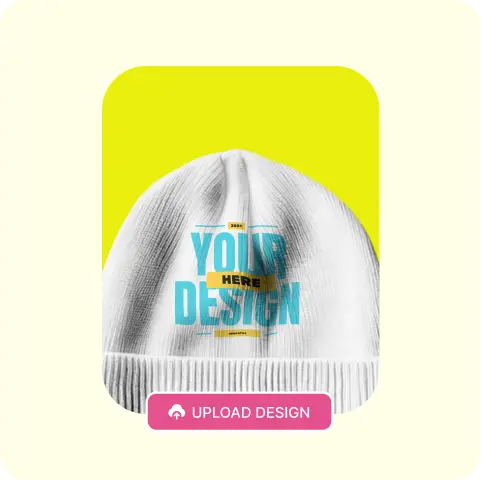 Pick a Template
Select the Beanie category and let your creativity run wild! Choose from the vast collection of beanie mockup templates.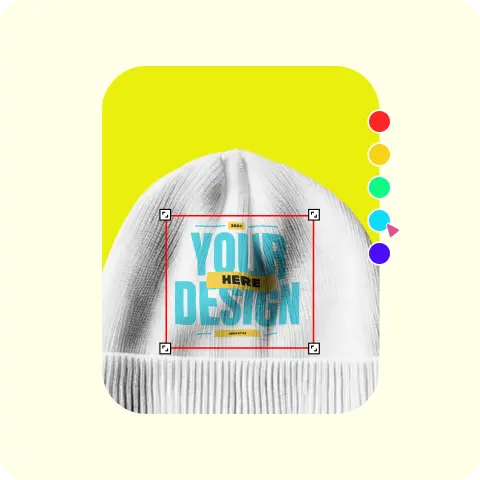 Customize Your Design
Customize the colors and backgrounds, and even upload your own logo. Go ahead, show off that amazing taste of yours! Just promise us you won't go overboard with the glitter.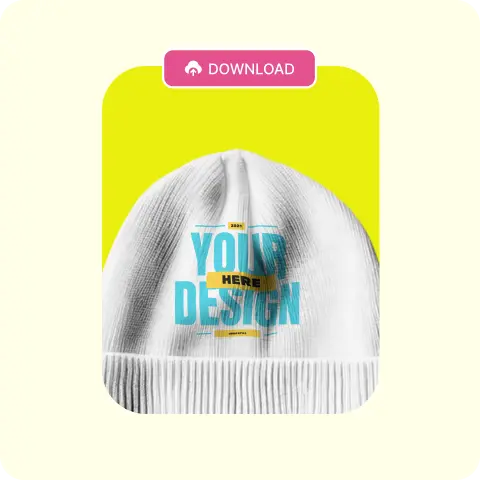 Download and Share
Download your design for free with no watermark. And when everyone asks where you got such a cool beanie, just tell them it's a secret…or, you know, share the link to the Mockey mockup generator. We won't judge.
What Makes Mockey Stand Out From the Crowd
Large Collection of Templates
Featuring over 100 unique beanie mockup templates, you won't run out of options. From classic designs to trendy statements, we've got it all.
Easy Customization
Change the colors, backgrounds, and more to create a truly unique design. Because, let's face it, who wants to wear the same beanie as everyone else?
It's Free, Folks
You can create as many beanie mockups as your heart desires without worrying about breaking the bank. It's like hitting the jackpot for your wardrobe.
High-quality Beanie Mockup with No Watermark
No watermarks, just pure awesomeness. This high-quality beanie mockup generator will make you the envy of all fashion-forward bean heads out there. It's so good; even Mr Bean would be proud! So, why settle for mediocre mockups when you can rock your beanie game like a boss? Our free beanie mockup generator is perfect for attracting attention and keeping you warm!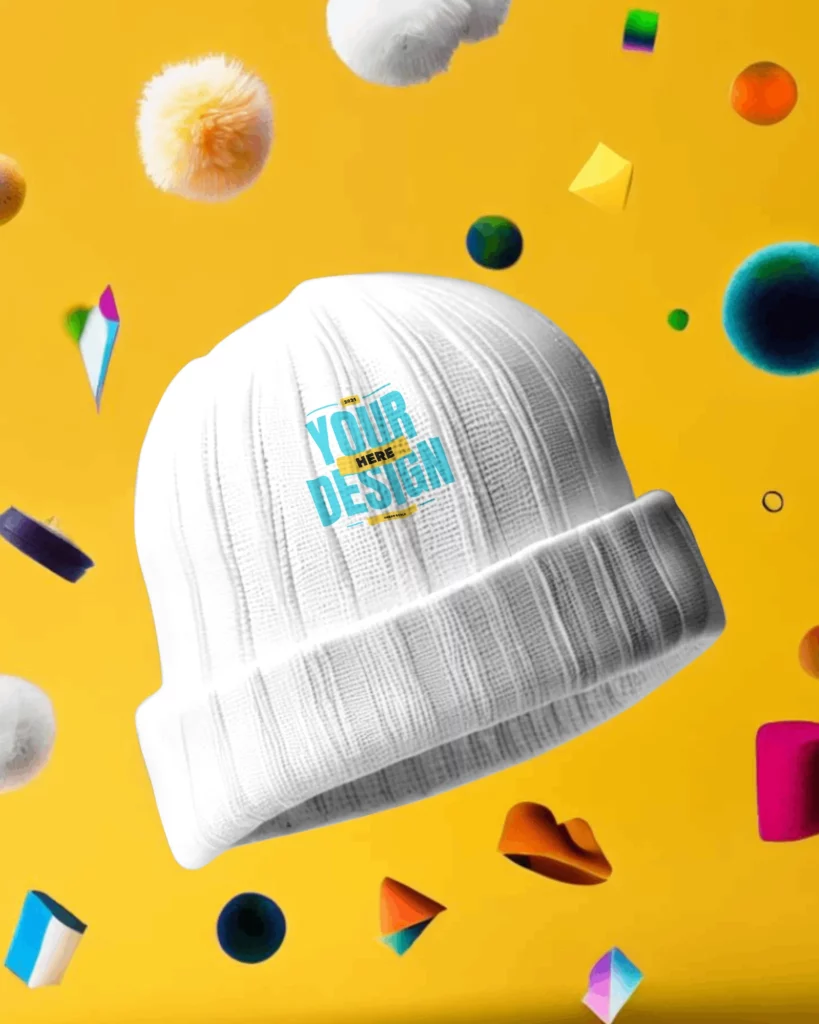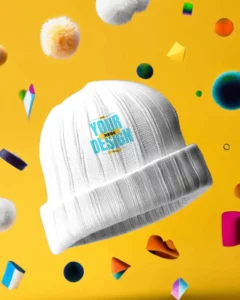 Display Your Designs Creatively
Perfect for showcasing your brand or creating impressive product presentations. Try it out, and keep your locks looking fabulous while staying cheerful! Don't beanie-less, be beanie-fabulous!
AI Mockup Generator
Discover more AI mockups effortlessly with Mockey, which offers an extensive range of free options. Using its vast AI mockup library, you can bring your designs to life, making it an invaluable resource. Experience the future of mockup creation for free.
FAQs
What is a Beanie Mockup?
It is a digital representation of a beanie design created using the software. It allows users to visualize their designs before producing the actual beanie.
How can I use a Beanie Mockup?
It can be used to showcase designs to clients or for personal use. They can also test different color combinations, graphics, and font styles before producing the beanie.
Are there any free Beanie Mockup generators available?
Yes, Mockey is the only free beanie mockup generator allowing users to create designs without spending money on expensive software.
How do I create a Beanie Mockup?
Using beanie mockup generator, simply select the Beanie category and choose a template. Then, customize the design with various features, and download the mockup.
Can I print my Beanie Mockup design?
Yes, you can print your beanie mockup design. Once you've downloaded the mockup, you can send it to a printer or print it out.
Can I use a beanie mockup for commercial purposes?
In most cases, you can use it for commercial purposes as long as you adhere to the licensing terms specified by the template provider. If any restrictions require attribution or limits on the number of end products you can create, ensure you review the licensing agreement or terms of use accompanying the mockup.