Free Sweatshirt Mockup Generator
Get your hands on our FREE Sweatshirt Mockup Generator today and create beautiful mockups for your brand or business in minutes. Don't wait; try it now!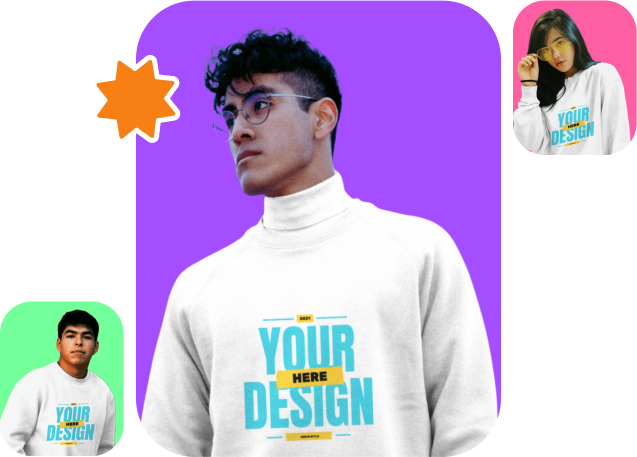 Stunning Templates for Your Brand
Give your business a unique outlook with our stunning sweatshirt templates! Use numerous customisation options on our Mockey for comprehensive design templates, and create an all-new brand identity for your business.
Stylish Free Sweatshirt Mockups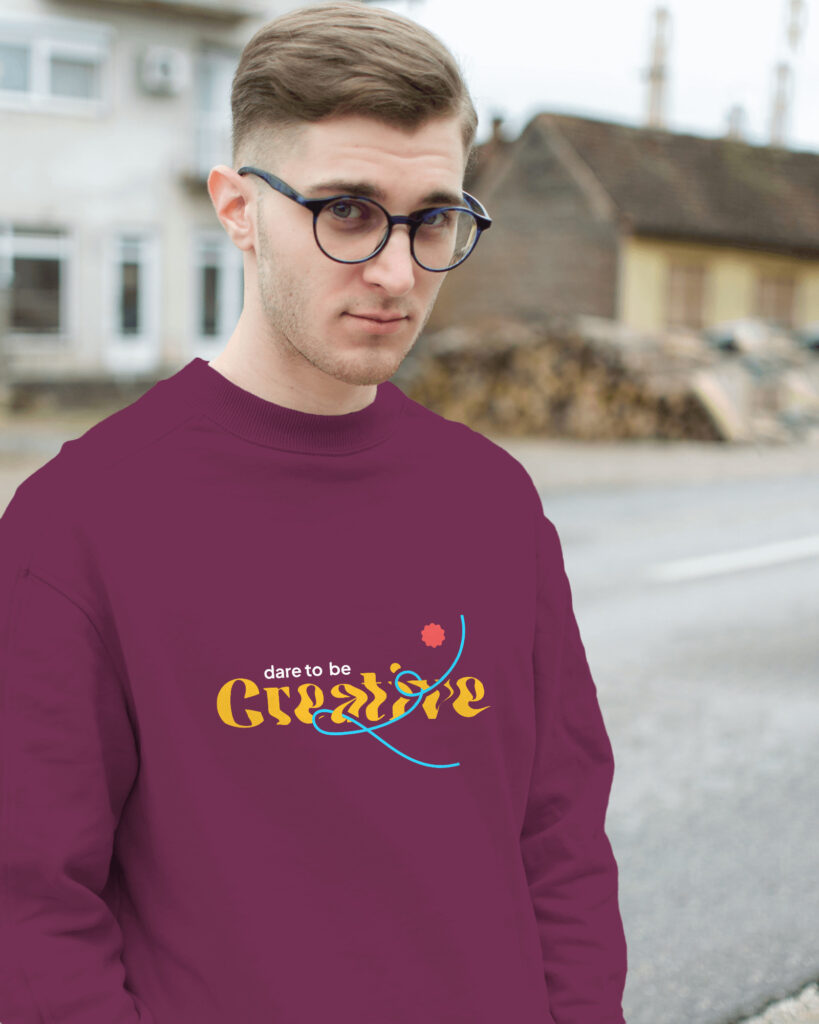 3 Simple Steps to Create Sweatshirt Mockups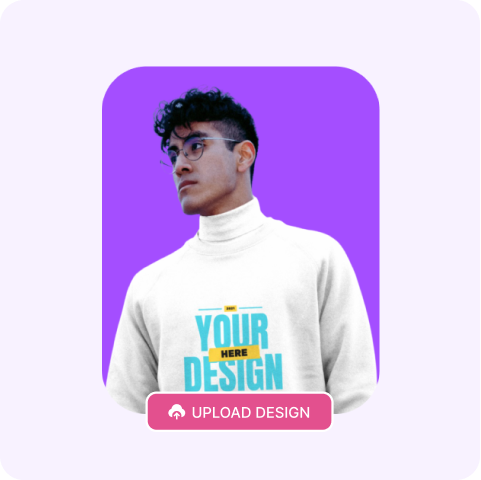 Choose Sweatshirt
You can access several templates once you select the sweatshirt category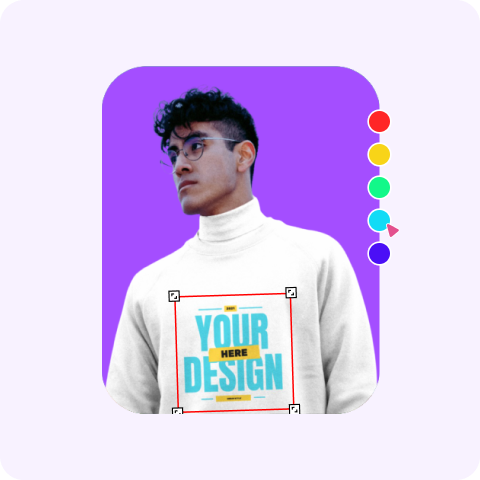 Upload & Customize your design
Now, upload your sweatshirt design by clicking "Add design." After uploading the design, customize the mockup by choosing the color of the sweatshirt and background and resizing your image.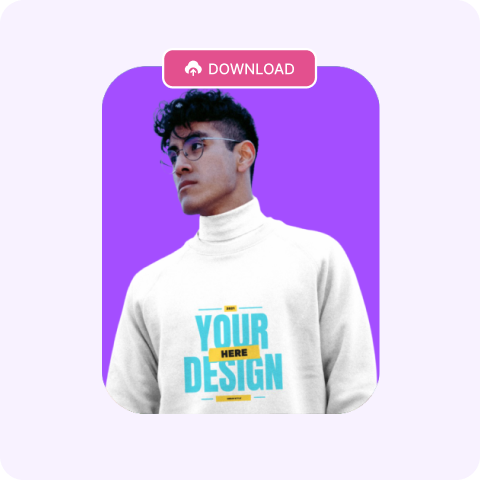 Download the mockup
Once you are satisfied with the mockup, download it in the desired file format. You can customize or download it several times; it's completely free.
The benefits of using Mockey to create Sweatshirt mockups
Saves Money
Download as many mockups as you want without any cost. The mockup catalog includes T-shirts, Stickers, Hoodies and many more.
Reduces Design Time
Mockey offers a wide range of customizable options like custom background, product colors, etc. So that anyone can create professional-looking mockups.
Build and boost your business
Request Custom mockup, upload your photos and product images to get custom mockups generated. Mockey will create a customizable mockup ready to bring your ideas to life.
AI Mockup Generator
FAQs
What is a Free Sweatshirt Mockup Generator?
A Free Sweatshirt Mockup Generator is a tool that allows users to create and customize digital representations of sweatshirts. Mockey is a website that offers a Free Sweatshirt Mockup Generator with a wide range of customized options.
What are the features of a Sweatshirt Mockup Generator?
The Mockey offers a range of features, including the ability to upload custom designs, modify the background, adjust colors, and download high-quality images. Additionally, there's a wide range of templates to choose from, so you can find the perfect look for your design
What are the benefits of using a Free Sweatshirt Mockup Generator?
Using a Free Sweatshirt Mockup Generator can save time and money by creating high-quality images without needing a professional photographer or expensive equipment.
Is the Mockey Free Sweatshirt Mockup Generator compatible with all devices?
Mockey is available on Web and Andorid (Download Mockey Mobile app from PlayStore). The downloaded images are in PNG format that are compatible with all kinds of devices. Soon Mockey will also support downloads in PSD format for designers to get more control over the design.