Are you thinking about beginning your own sticker business?
We've compiled a list of 15 excellent business sticker ideas you can begin right now.
Plus, we'll provide examples of existing businesses to give you a better understanding of what it entails.
Table of Contents
Top Business Sticker Ideas for Your Business
Here are some great ideas for business stickers that you can use for your business.
Digital Printing
3D Printing
Craft
T-shirt Customization
Badge Sticker
Laminated Sheet
Bumper Stickers
Wall Stickers
Custom Stickers
Yeti Cooler Stickers
Yearbook Cover Stickers
Hydro Flask Stickers
Halloween Stickers
Laptop Stickers
Cricut Stickers
Top 15 Business Sticker Ideas in Brief
Here are 15 top sticker business ideas that you should check out.
1. Digital Printing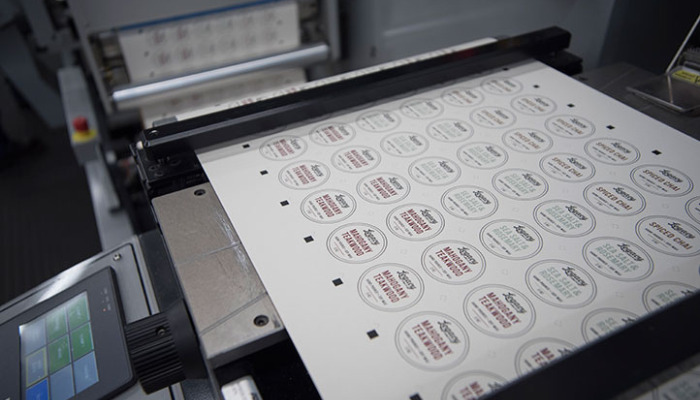 There are several benefits of digital printing over offset printing, including flexibility and cost efficiency.
Unlike offset printing, you don't have to deal with complicated mechanical processes, which is why many people prefer it.
It is a rapidly growing field that lets you put really good images, words, and signs on your product.
You can also make your products special by using different materials like special paper and ink. Digital printers can also be used to print pre-made pages.
It is easy and simple to start your business with digital printing. It doesn't demand as much money upfront compared to other printing business ideas.
2. 3D Printing
Additive manufacturing, or 3D printing, creates physical items by layering materials.
If you enjoy making things, starting your business in 3D Printing could be a great choice for you.
3. Craft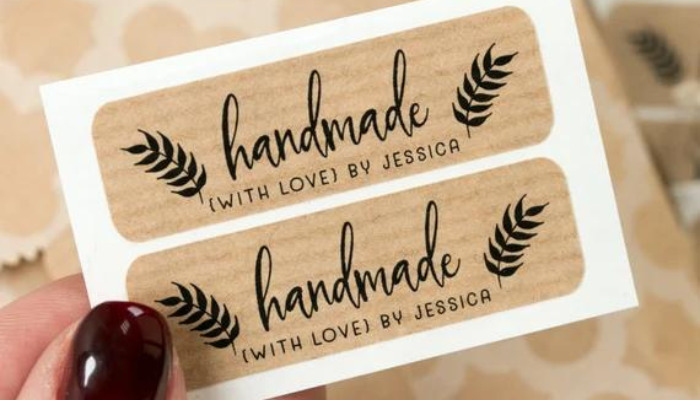 If you love art and can create special things, think about beginning a business of crafts. Craft businesses include making jewelry, designing clothes, creating cards, sculpting, painting, working with clay, and more.
Over the next decade, research indicates that the worldwide handicraft market is expected to exceed $1252 billion.
Here are some great websites to sell your handmade items:
DeviantArt
Etsy
eBay
4. T-shirt Customization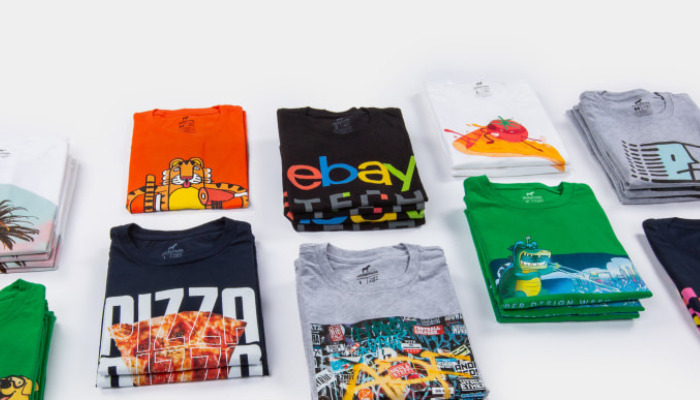 T-shirt customization businesses can be run out of the backyard with minimal overhead, which makes them great for starting out of home.
Before diving into the details of launching the business of t-shirt customization in Mumbai, pause for a moment to think about why you wish to start this business.
It's possible that there's a lack of options for uniforms or promotional products in your local market.
First, make a plan for your business of t-shirt design customization. Next, figure out who your customers will be so you can decide how to sell the customized T-shirts.
Once you've figured out the specific group of people you want to sell to, you can create unique sticker designs that match what those customers want.
After that, you need to take care of the legal stuff for your business and figure out how much it will cost to run. Lastly, promote your business, but be careful not to spend too much money.
5. Badge Sticker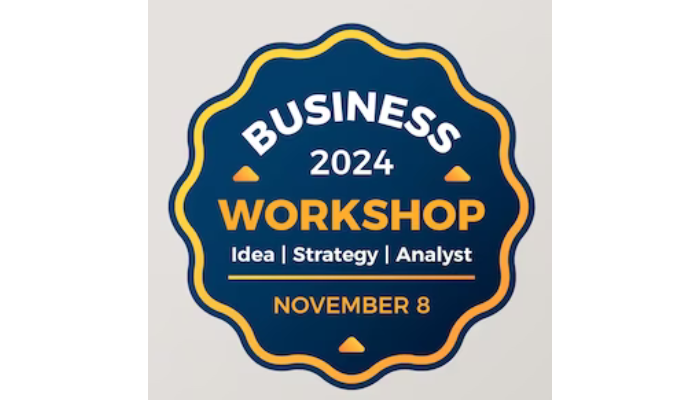 Creating and selling badge stickers is a fun and lucrative way to use your artistic talents. Badge stickers are little cute stickers that can be personalized with unique designs, colors, and shapes.
They can be added to laptops, notebooks, phones, bags, and other personal items for decoration.
If you want to start a business making badge stickers, follow these steps:
Create your designs
Choose your materials
Set your prices
Market your products
Deliver your products
Starting a badge sticker business is easy and fun. You can try different ways to make better products and grow your business.
6. Laminated Sheet
Start a business that creates and sells laminated sheets that can be used for many different surfaces.
If you want to make sheets that are covered in plastic for things like furniture or decoration, there are lots of things you can do with that.
You can make good and pretty stuff for different kinds of businesses.
To succeed in a crowded market, make sure you have good stuff and tools and know how to promote your laminated sheet business.
7. Bumper Stickers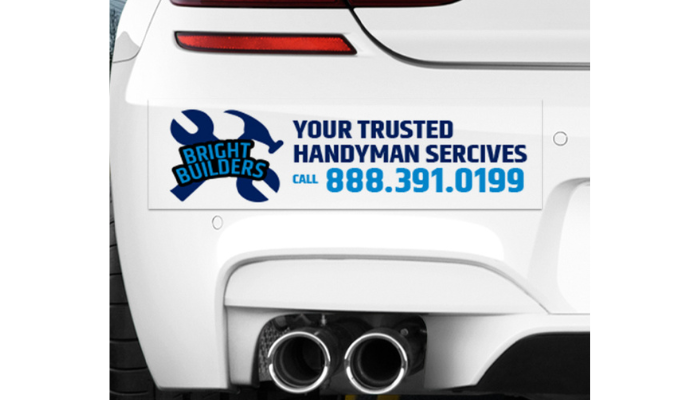 Start a business making stickers for cars and explore your creativity on the go.
Starting a business that creates bumper stickers allows you to make different sticky designs with messages, pictures, or logos.
This business lets people customize their cars in unique ways, whether they love cars or need them for their work.
You can make money selling bumper stickers by using good materials and promoting your own cool designs.
8. Wall Stickers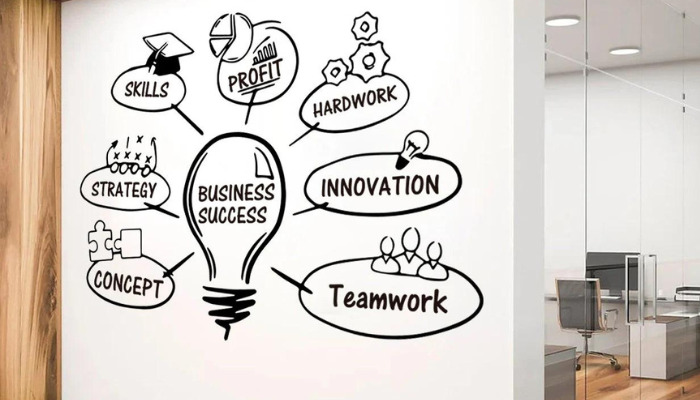 These days, many people like to use wall stickers to decorate their living rooms, bedrooms, and offices. Wall stickers are popular because they create a calming atmosphere and help people relax.
Many households choose custom wallpapers for their elegant look and ease of removal.
Launching your business of wall stickers can be easy. If you're creative, you can make and sell stickers to people and companies nearby and then grow your business to reach customers worldwide.
9. Custom Stickers
Custom stickers can be used in lots of different ways to promote stuff, like sending them in the mail or sharing them on social media.
Marketing experts like using custom campaign stickers because they are one-of-a-kind and cost-effective. Plus, these stickers help more people see your brand and make your packaging look better.
It is, therefore, a viable business opportunity to start a custom stickers business.
10. Yeti Cooler Stickers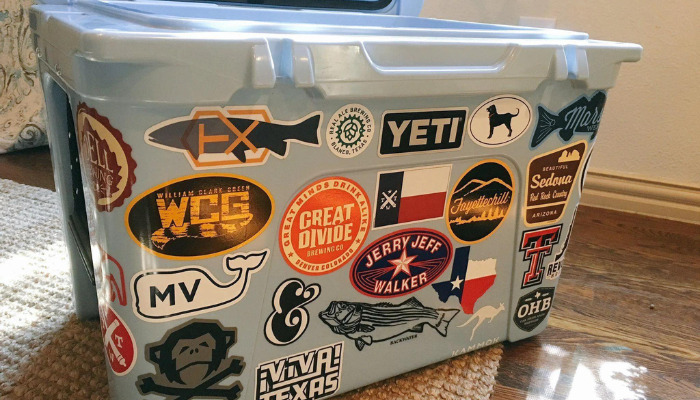 The Yeti Cooler Sticker company makes good stickers for Yeti coolers and other outdoor gear.
These stickers are great for customizing outdoor gear and letting people express themselves. They are tough and have bright designs.
The Yeti Cooler Sticker company offers lots of different designs and ways to make your outdoor gear look special and show off your own personal style.
11. Yearbook Cover Stickers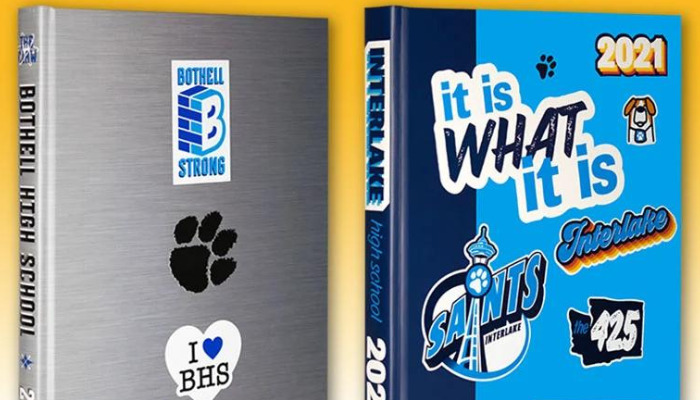 The Yearbook Cover Sticker company provides a fun way to personalize yearbooks.
They make stickers that you can put on your yearbook to make it unique and special to you.
These stickers have different designs, like school symbols or graduation themes, and are a special way to remember the school year.
The Yearbook Cover Sticker company makes unique stickers for yearbooks that show the personality of the students and school.
12. Hydro Flask Stickers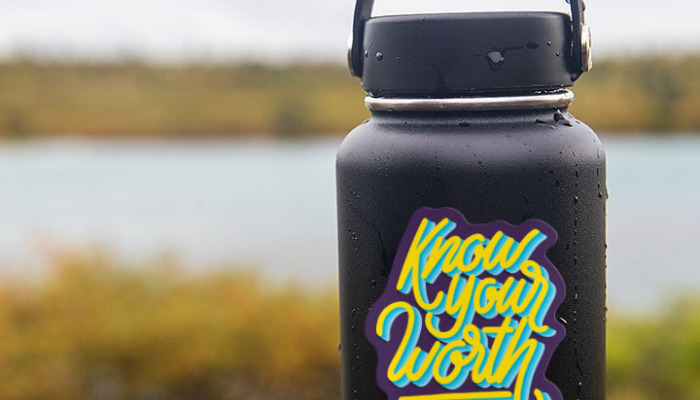 The industry for custom Hydro Flask stickers is thriving. The business is all about making and selling stickers made for Hydro Flask water bottles and other similar items.
These stickers have cool designs, quotes, or artwork that let you show off your style and decorate your water bottles.
The Hydro Flask sticker industry is a good opportunity for people who like stickers and want to make money. This is because more people are using reusable water bottles.
13. Halloween Stickers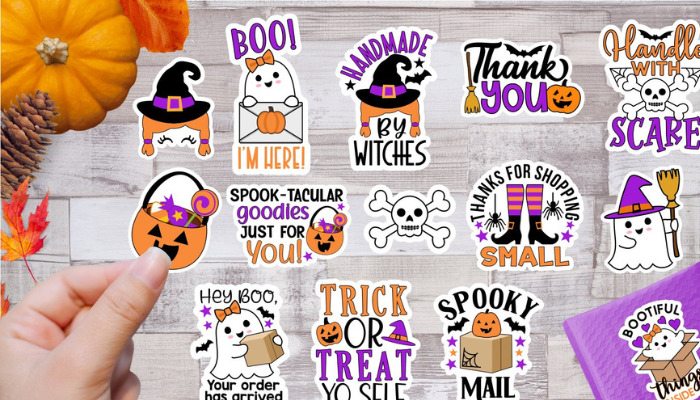 The Halloween Sticker business sells stickers that are spooky and fun for Halloween. It's a seasonal business. 
These stickers have designs of Halloween characters like pumpkins, witches, ghosts, and bats. They can be used to decorate homes, costumes, and party supplies and are liked by both kids and adults.
The Halloween Sticker business makes cool and spooky stickers that add something special to Halloween.
14. Laptop Stickers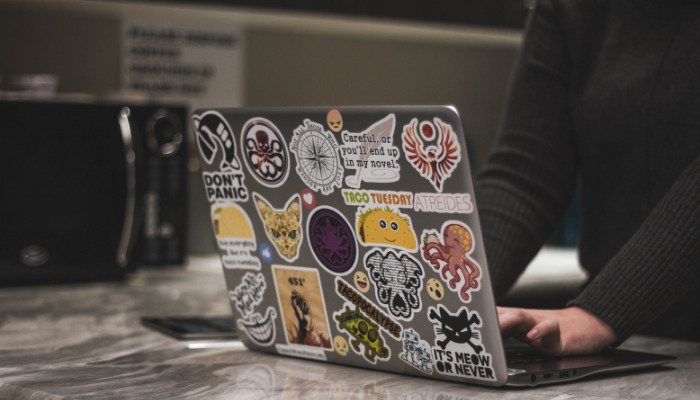 Creating custom laptop stickers is becoming popular as people look for ways to create their laptops more unique and personalized.
The idea is to make and sell stickers that stick to laptops. This industry lets people choose lots of different phone designs that show off their style and interests.
They can be funny, motivational, or just look really cool.
The laptop sticker industry is popular because people like to customize their laptops, so it's a good opportunity to make money and be creative in the tech accessory market.
15. Cricut Stickers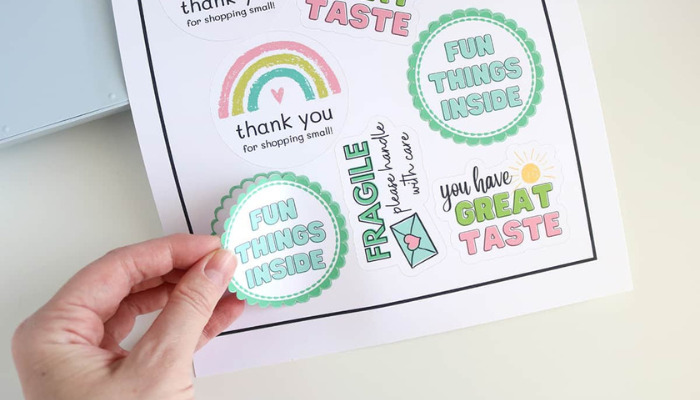 People who want to make their own stickers can use this technology to create special designs for things like their computers and water bottles or to sell online.
The Cricut Sticker business is a fun and profitable way to create custom decals and labels using various materials and design options.
In Discord, you have the option to use these business stickers. Yes, it is possible to upload Discord stickers on Mobile and use them to chat with friends.
Create Mockups with Business Stickers
With Mockey, you can easily create mockups for free to visualize how your sticker will appear on various products. It's an excellent way to see your design's appearance before committing to a final product.
Don't forget to customize your stickers in Mockey and download them without any watermark.
Conclusion
In summary, although there are risks in starting your business, a sticker business can be an excellent view for the correct person. It doesn't require a lot of money to start, there's a lot of demand, and you can choose your own work hours. It's a thrilling opportunity to think about it!
FAQs
What should you write on a business sticker?
Make sure to include your logo, a catchy tagline, and a way for people to contact you on the sticker. This will ensure that your sticker is effective in spreading the word about your brand.
How do I create a business sticker?
Begin by designing your business sticker using graphic design software or Cricut Design Space. First, select the right sticker material, put it in your Cricut machine, and follow the cutting and printing directions for a polished outcome.
Are stickers good for business?
Selling stickers can be a good way to make money without spending too much at the beginning, and there's potential to earn a lot. In 2021, the stickers industry was valued at $151.8 million and by 2028, it is expected to increase to $191.1 million. A profit margin of 80% is possible due to low production costs.
What are some sticker ideas?
Green plants, vegetables, fruits, pet photos, and exotic animals are some sticker ideas.