In this field of fashion-forward innovation, we are proud to present you with creative t shirt design ideas. T-shirts hold a crucial role in our daily attire, primarily due to their remarkable versatility.
The blank canvas of a t-shirt allows you to create anything you want, and that opens up an entire world of design possibilities.
Whether it's businesses, basketball teams, bands, or bachelorette parties, a fantastic t-shirt can deliver a powerful message. Whatever statement your t-shirt aims to convey, it's crucial to have a technique that complements it and ensures your voice is heard.
To help you kickstart your creative process, we will cover 40 attention-grabbing creative t shirt design ideas that are sure to make an impact.
Table of Contents
Why Do I Want Creative T Shirt Design Ideas
Lots of companies really count on their amazing t-shirts to make sure customers remember them. If your company doesn't have employees who deal directly with customers, then you might not really need t-shirts for anything other than making your team feel proud or to create a special day extra memorable.
Brand Concept Identification
Having established the need for your brand to have a t-shirt, it's time to start thinking about how to design it to last. If you want to make a cool t-shirt design, first think about what your brand is all about. Like, what ideas or things make your brand special? Once you figure that out, it'll give you awesome inspiration for your t-shirt design!
Recognize Your Audience
Do you wanna be funny? Or maybe sound all unique? Or do you prefer being all serious and formal?
Well, which one you go for actually depends on the people you want to like your T-shirt. If you want more grown-ups to like it, you might want to make it a bit fancier with a collar and a logo on the left side.
What Makes a Good T-Shirt Design
A good t-shirt design communicates a clear and appealing message. Keep it concise, unique, and appropriate for the shirt's color and printing process. A good t-shirt design is both art and advertisement.
List of 40 Creative T Shirt Design Ideas
The following is a list of 40 creative t shirt design ideas that will inspire you.
Businesses and Startups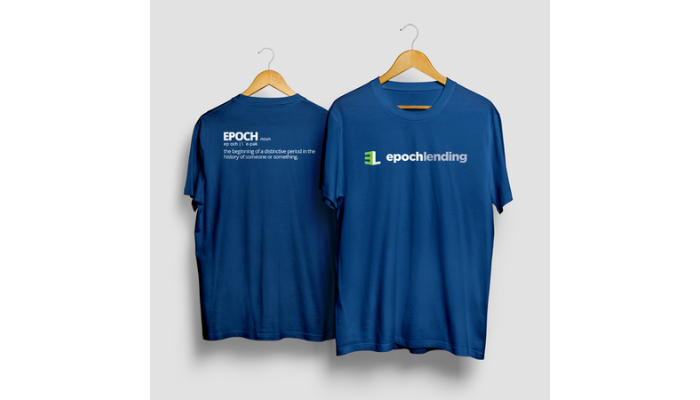 Apart from providing warmth and modesty, clothing enhances our confidence and self-perception. Consider what it would be like if your brand evoked that feeling. Potential consumers aren't the only ones who should care but also your employees.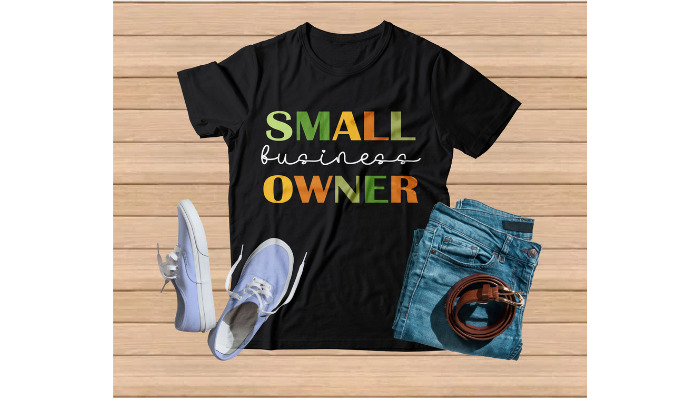 In order to get people to wear your brand's t-shirt, there are several challenges you must overcome. If the design isn't perfectly on point and quite creative, it will be challenging to find people willing to wear it.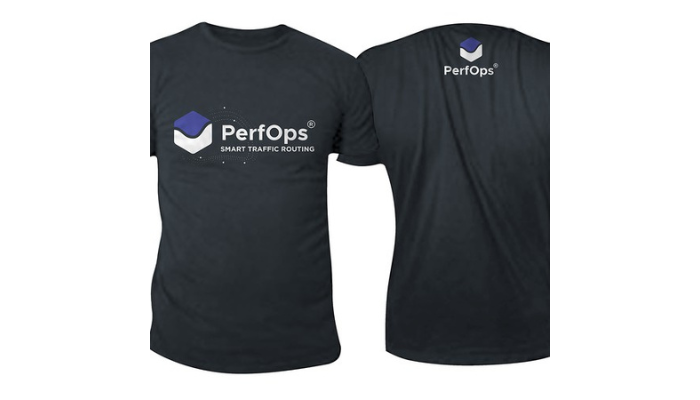 Here's a valuable suggestion: Use visual storytelling in your design approach. Including slogans, company names, or any corporate text in creative t shirt design ideas may give them an overly promotional feel.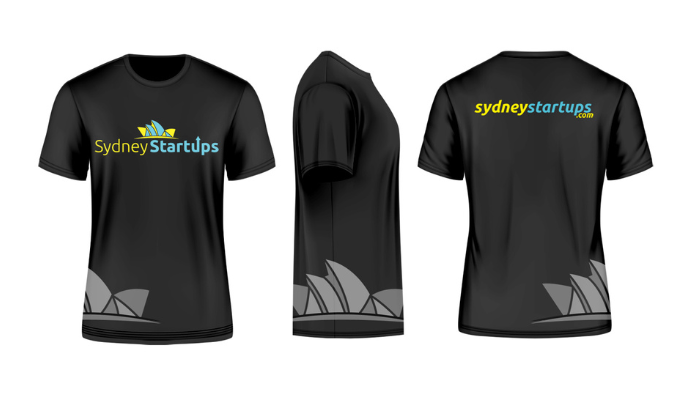 Instead, hold the potential of a powerful vision that aligns with your brand's personality. By shifting the focus from sales pitches to artistic expression, you can create more effective designs.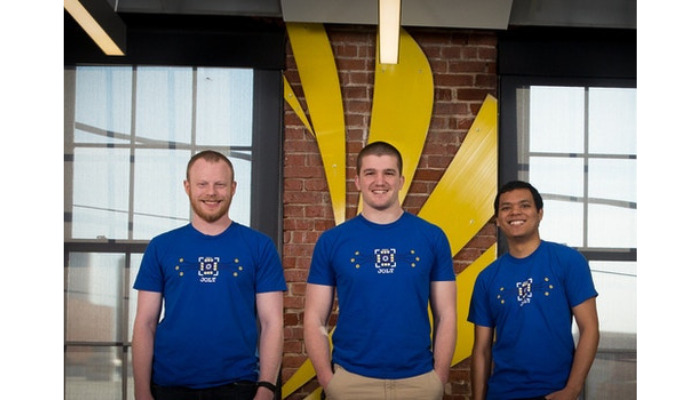 Conferences and Events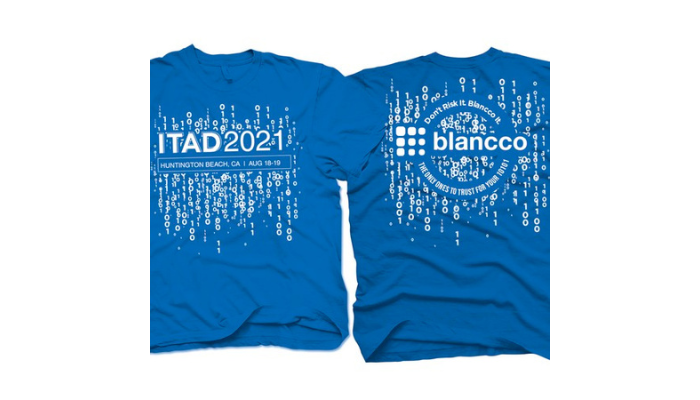 The audience you already have if you're presenting at a conference will buy t-shirts regardless of whether they're interested in the conference. However, event t-shirts are great mementos that parties can take home.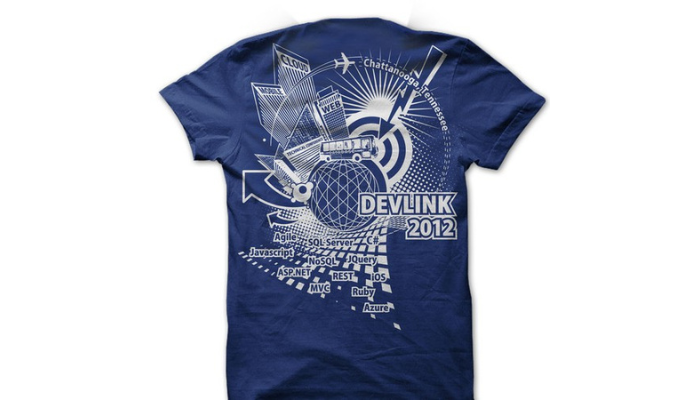 Celebrations and Parties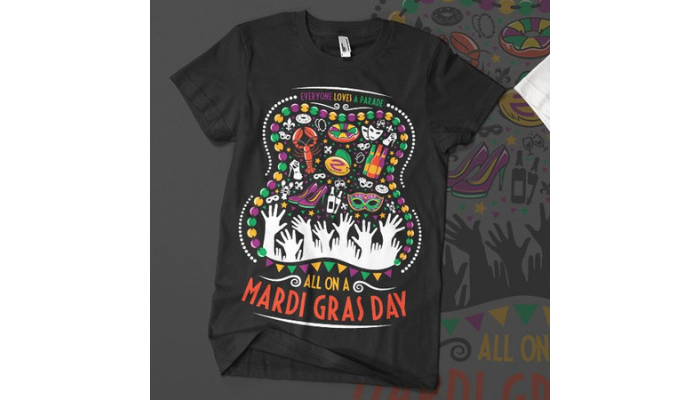 Remember that night when you sat to relax on your couch, indulging in Netflix with ice cream, and casually scrolled through your social site feed, struggling upon an overwhelming overflow of photos showcasing your friends having a blast at a party you had to miss due to being settled with other commitments? We must admit, we've been there too. FOMO can be quite painful. Now, just picture a scenario where everyone at that party was wearing identical t-shirts.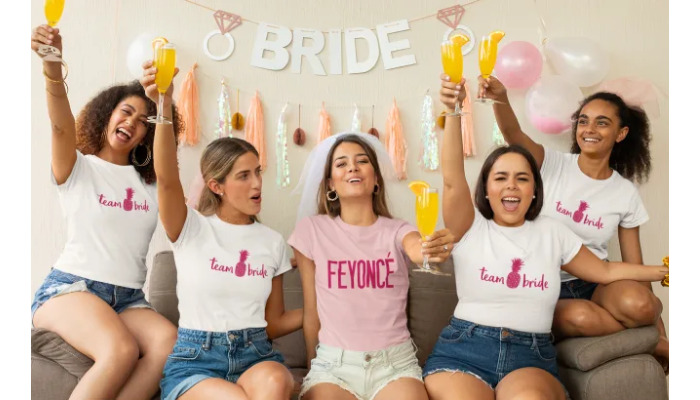 The leading party t-shirt not only identifies partygoers but also serves as a symbol of pride. Considering the varying degrees of alcohol consumption at these epic gatherings, wearing this t-shirt becomes proof of having "survived" the event.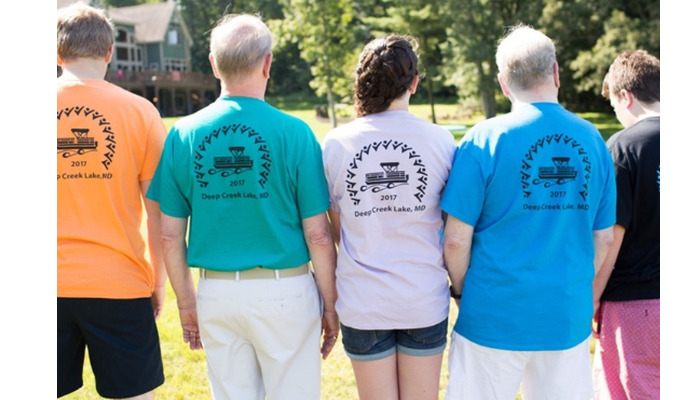 While such a t-shirt might be excessive for your typical house party, it becomes fitting attire for significant occasions such as birthdays or grand festivities such as Christmas.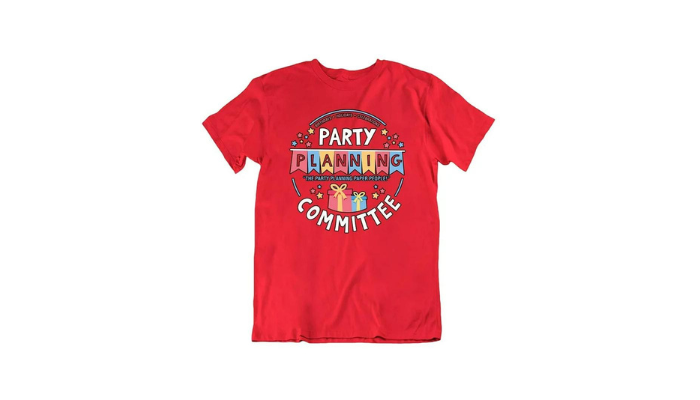 Fitness and Sports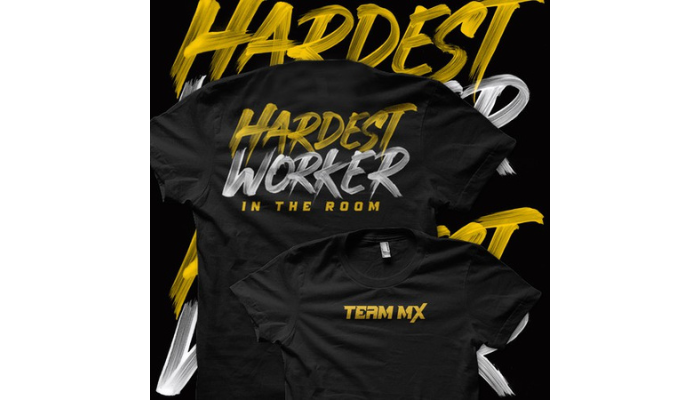 The fans are the most passionate individuals when it comes to sports, surpassing the coaches and commentators. It's easy to find out. When selling a t-shirt, assuming the intensity is undoubtedly helpful. Therefore, it's essential to cater to their fervor.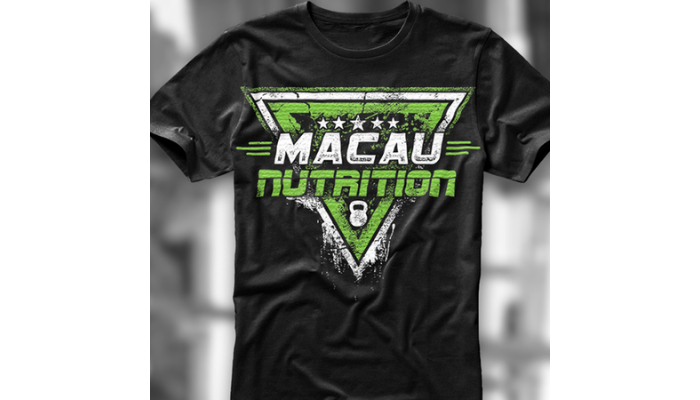 Participants in fitness programs must overcome their own bodies, genetics, and willpower, as well as the challenging adversaries.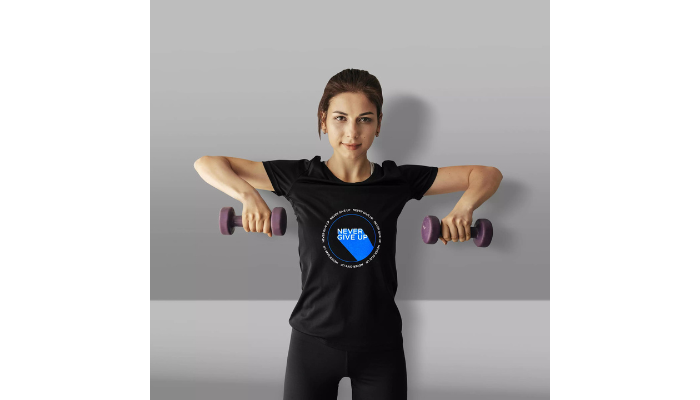 Therefore, imagine creative t shirt design ideas that highlight the strength and unity required to achieve the desired results.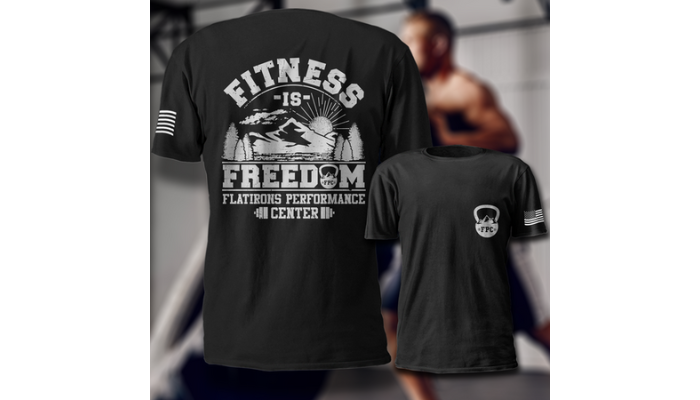 Musicians and Bands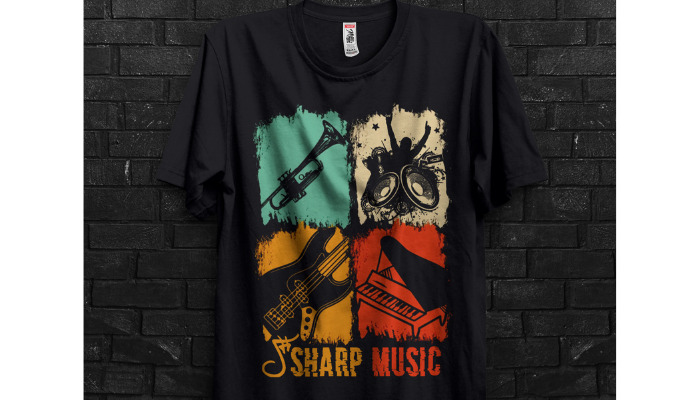 Just like a special melody that keeps resounding in your heart, your beloved shirt becomes a timeless companion, always lasting.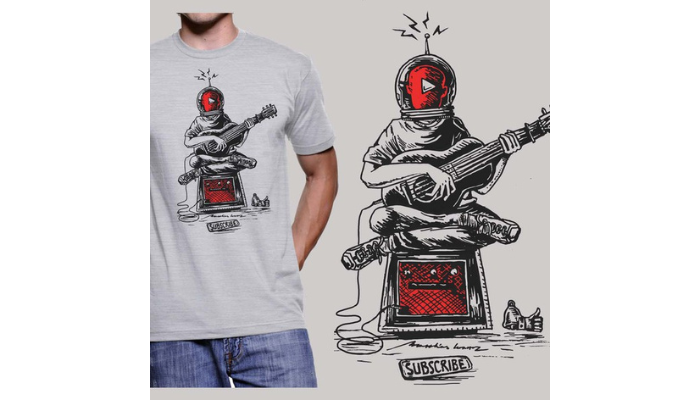 Exceptional music holds a unique place in our lives, and when united with a t-shirt, it becomes an even more delightful combination.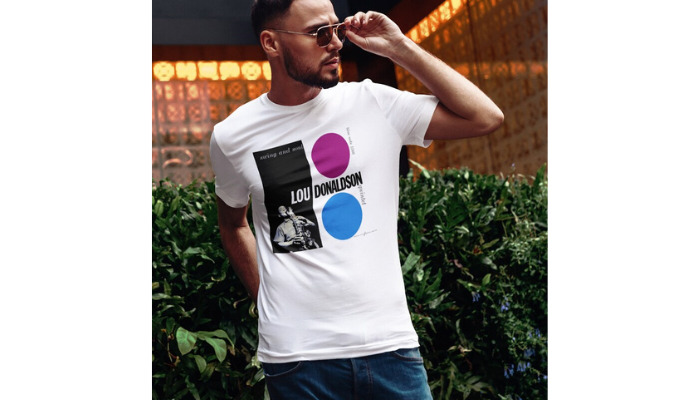 Band t-shirts are a common sight at the majority of concerts, and there's a good reason for that.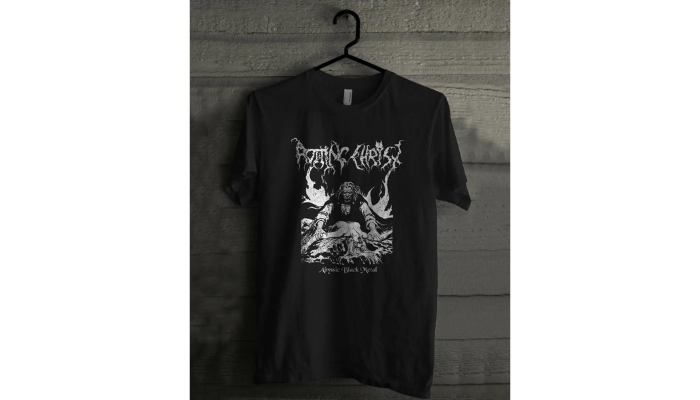 Just as sports fans proudly wear team jerseys, music lovers also desire to express their fandom and connect with like-minded individuals, especially when their favorite band may not be widely recognized.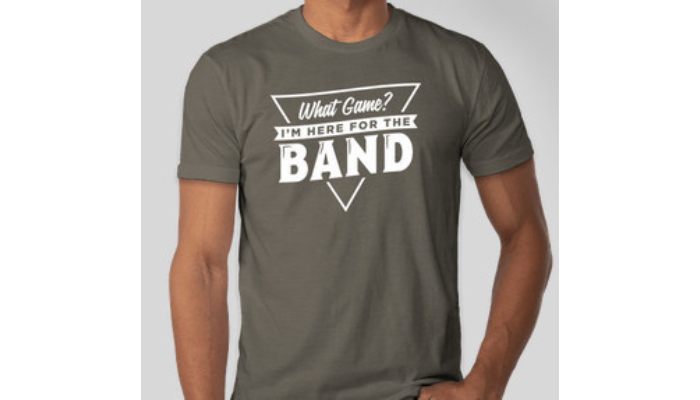 These t-shirts serve the dual purpose of promoting musicians while fostering a strong and supportive fan community.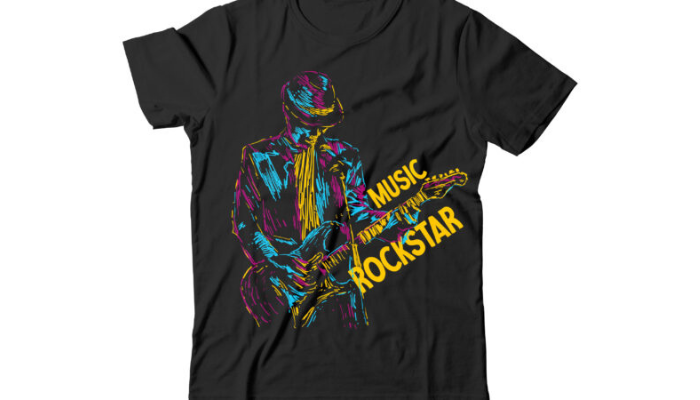 Universities and Schools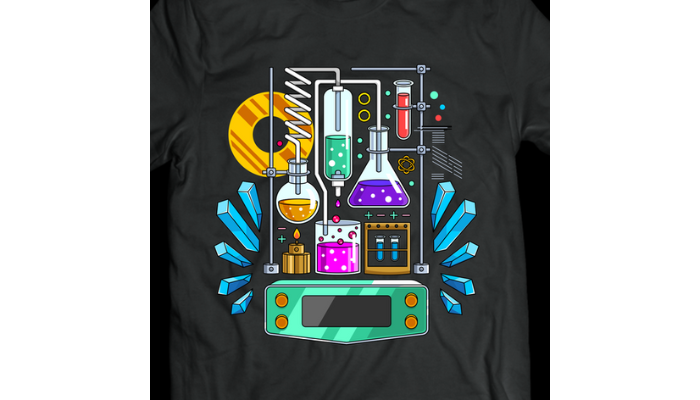 Apart from crafting a necklace with your diploma, wearing school apparel stands out as the finest approach for students to showcase their pride in their schooling. Considering the effort you've put into earning it, why not display it proudly?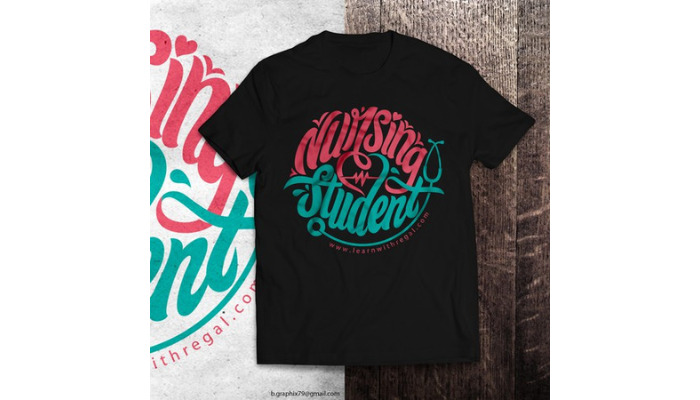 With younger children, you have the opportunity to be more creative (though it requires more effort to indicate that school can be more enjoyable than video games). For example, take Harrison Schmitt School, where they transform their trainees into space adventurers—perhaps one day, those very students will reach for the stars.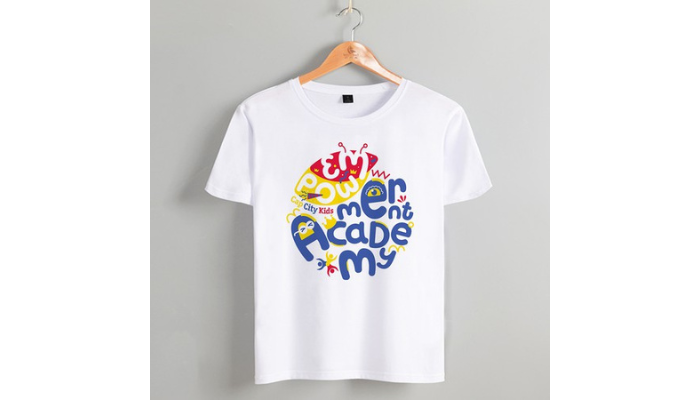 Organizations and Clubs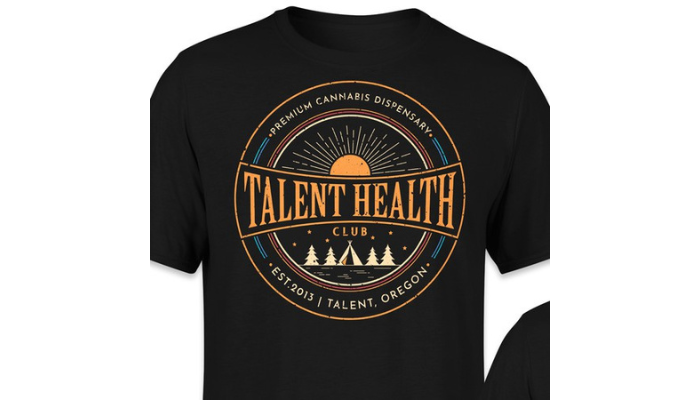 Clubs attract individuals who share common hobbies and interests, and a stylish shared t-shirt can significantly maintain these social connections, just like how teammates boost unity by wearing uniforms. Providing members with trendy apparel to wear at the gym or in public can also serve as a means of promoting the club through word-of-mouth.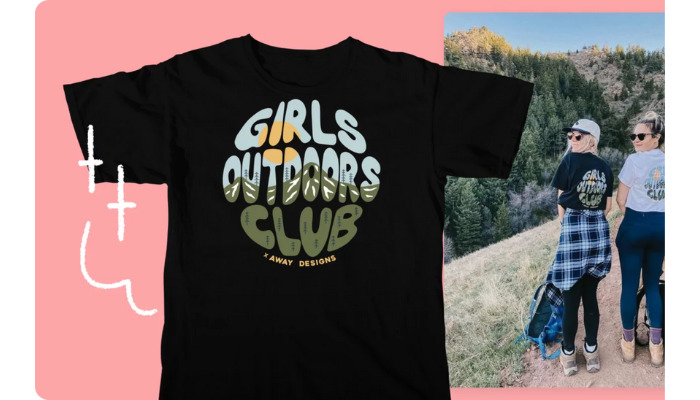 However, be cautious: convincing others to adopt matching designs may be challenging, so ensure that the design is outstanding.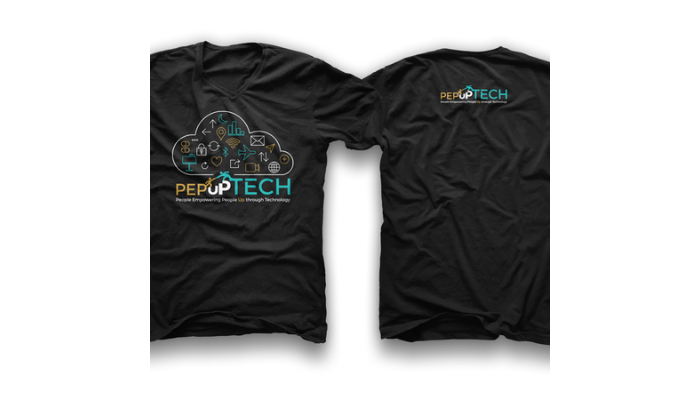 Otherwise, a poorly managed group shirt could leave your members feeling more like a separate family.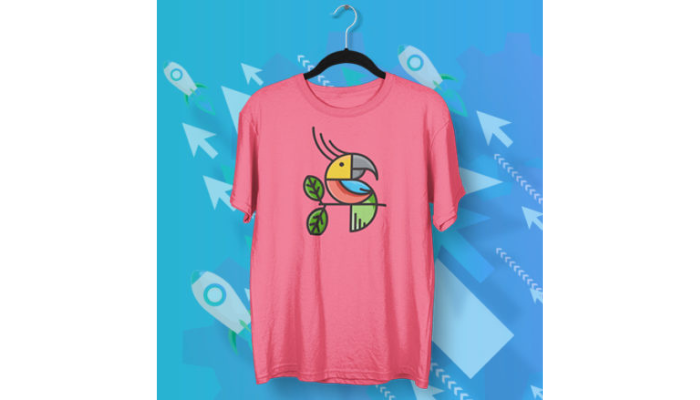 The perception of your club starts with your t-shirt choice. Opting for an awesome shirt can improve your club's image, especially if it's considered weird.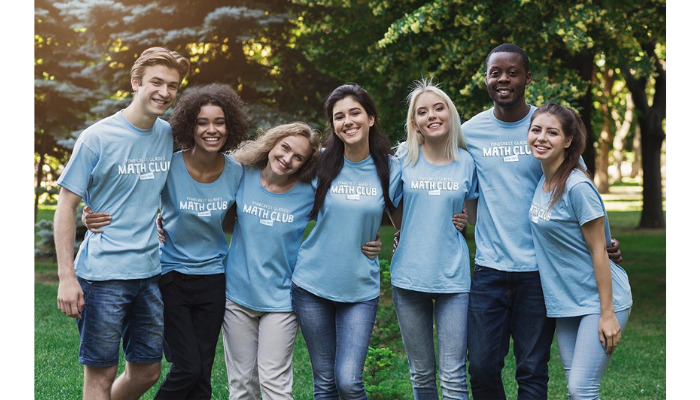 Charities and Nonprofits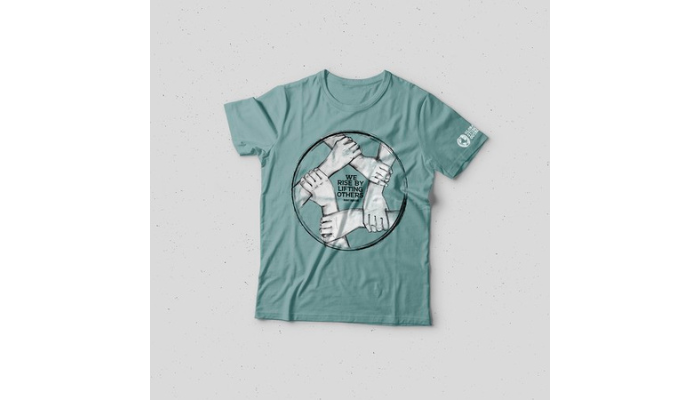 From time to time, t shirt design ideas should go beyond just being fashionable and convey a meaningful message.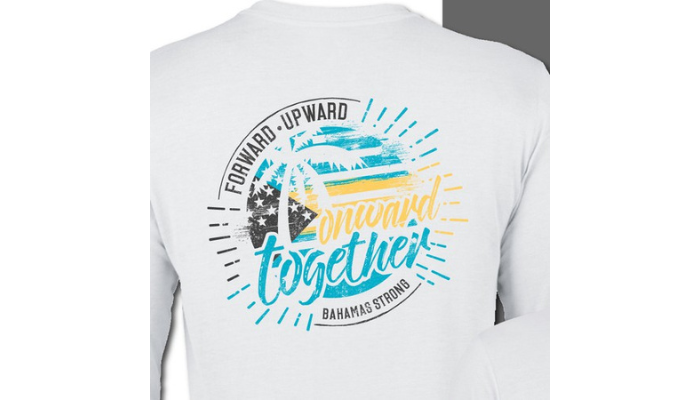 While no one wishes to treat their wardrobe as a platform for capitalist advertising, a valuable non-profit cause presents a unique opportunity.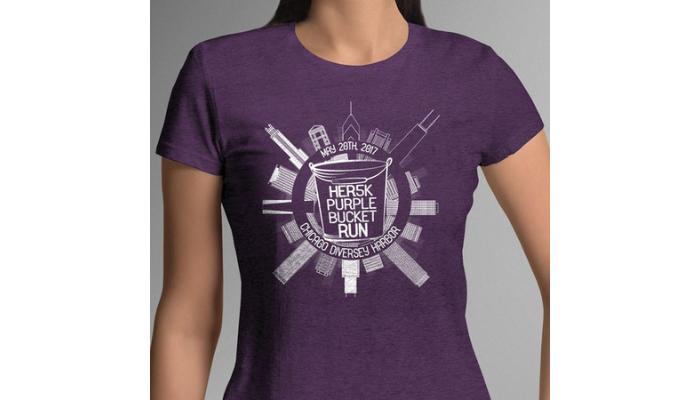 You know, a T-shirt might not be able to fix all the problems, but it's for spreading awareness!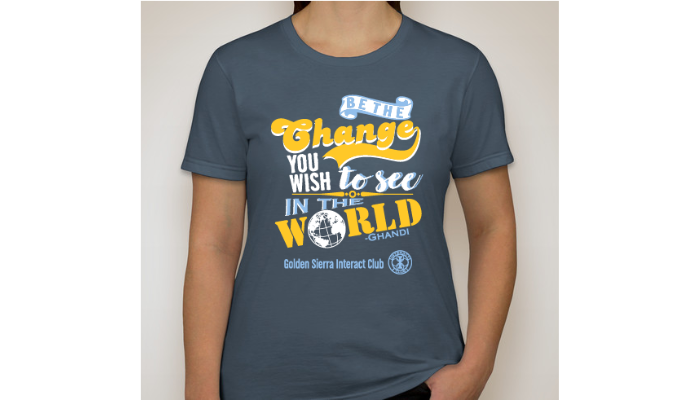 Even if your topic is serious, the design can still be delightful. Nonprofits are all about helping others and making a difference!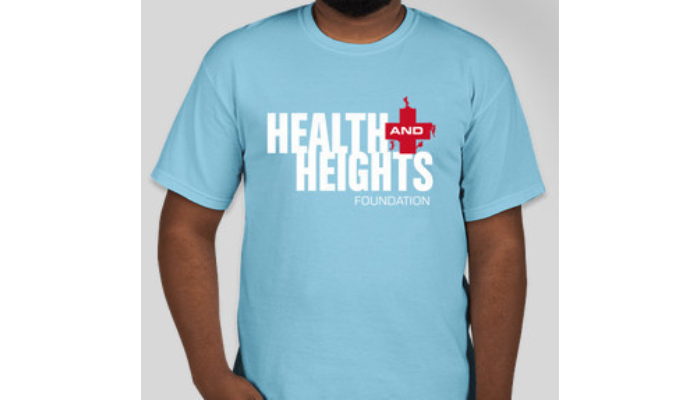 Retail Graphic Tees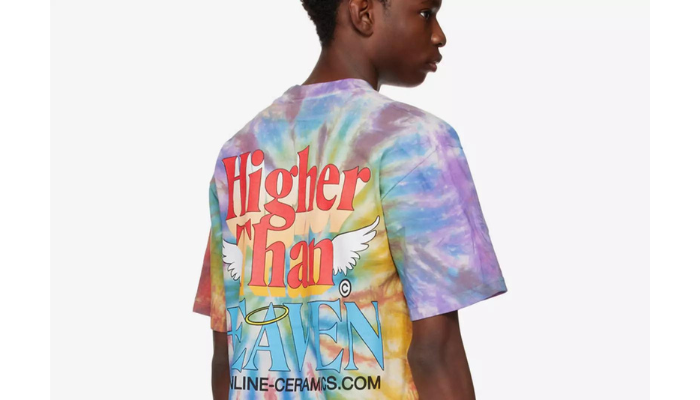 Jackets, button-ups, and Pants usually come in plain colors or patterns, so you can't really show off cool artwork on them.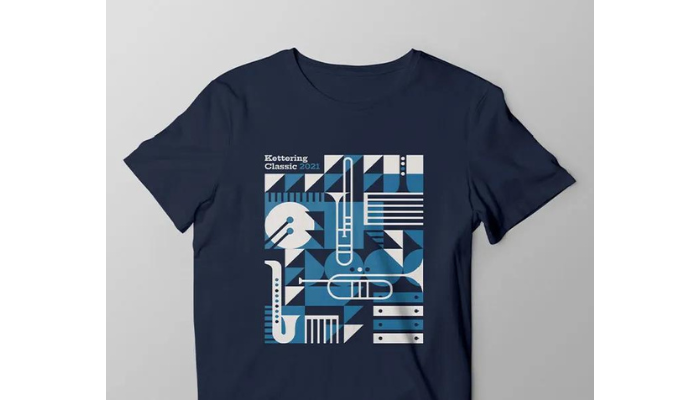 But with graphic tees, you can have awesome designs that make you look totally unique! And that's why people love fashion, to stand out!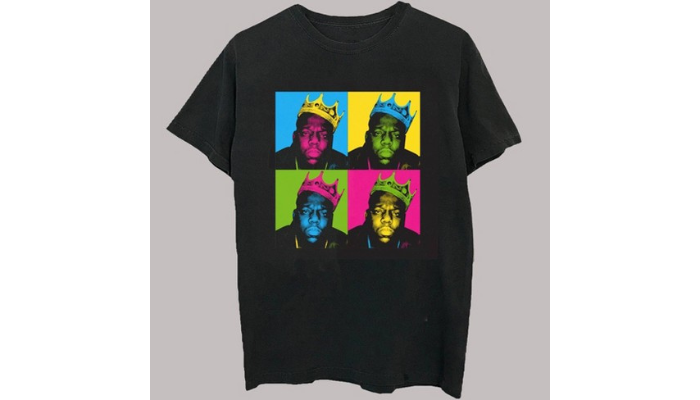 When you're picking graphic tees, think about two important things: shape and where the design goes.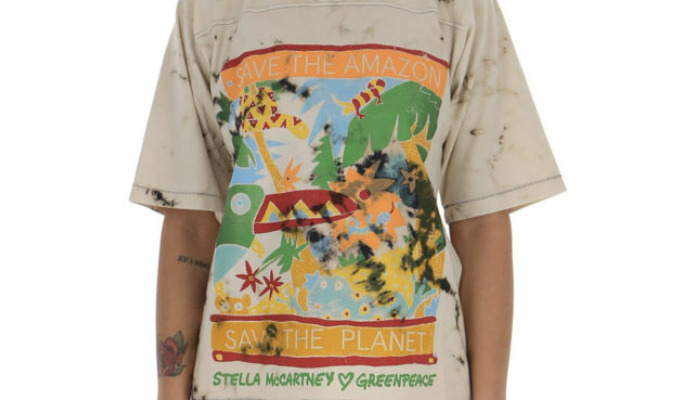 Round and curvy shapes look more natural on a shirt, like patterns, not boring squares or rectangles like picture frames.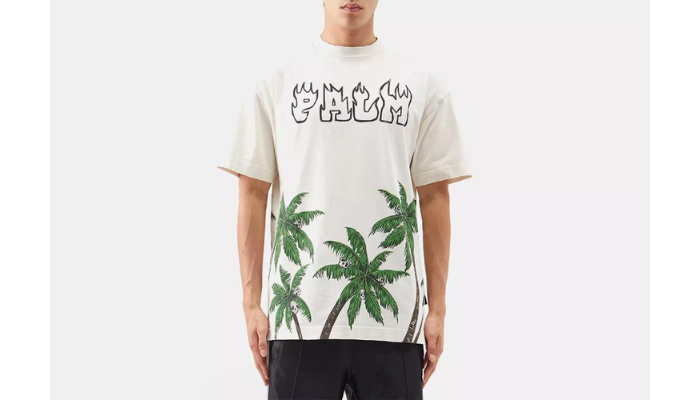 Don't just stick the design in the middle like everyone else does! Be creative and have fun with it!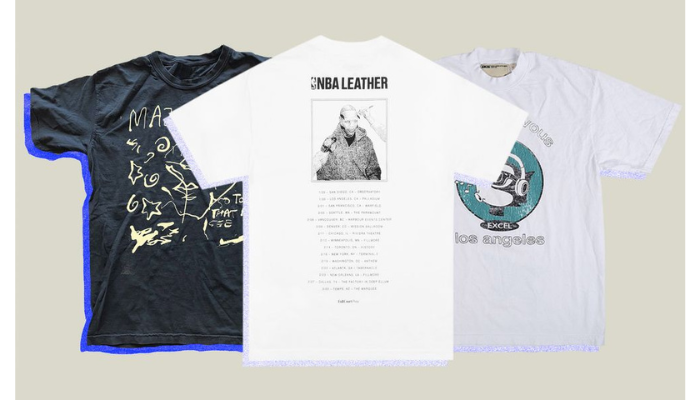 That's it. These are 40 creative t shirt design ideas. You can design amazing t-shirt designs if you have a Cricut sticker machine.
Creative T Shirt Design Ideas: Key Takeaways
Creative t shirt design ideas need to be unique and eye-catching.
Create a unique aesthetic while maintaining your brand identity.
Consider your color selections carefully. Using too many colors can look overwhelming.
Follow the correct design hierarchy.
Take advantage of t-shirt constructs. Your design should have a purpose for every side.
Your Brand T-Shirts Need These 5 Design Ideas
When you make t-shirts, everything needs to match your brand! That means from how they look to how they're made, and even the messages on them. Here are 15 creative t shirt design ideas to make your label's t-shirt designs extra special for your customers and employees!
Keep it simple: Minimalism, as a design principle, presents fewer elements while enabling viewers to concentrate on the uncomplicated and significant aspects of the design.
Avoid both over- and under-branding: Avoid appearing as if you're putting in too much effort by overlaying every aspect of branding onto the t-shirt.
Avoid Trends: Ensure that your brand doesn't get lost among the masses by breaking the trend and standing out while still maintaining a stylish appearance.
Put belief before beauty: Instead of viewing customers as advertising tools, consider them as collaborative partners in spreading your beliefs and message.
Be humorous: If you want to stand out and look cool, you gotta be humorous with the design. You can also make it funnier by using clever messages that are like little inside jokes.
Create Mockups With T Shirt Design
You can create your t-shirt mockups with Mockey generator.
Visit Mockey and select Upload Design.
You will then see a ton of T-shirt templates. Pick the one you prefer.
You can change the background's color and size.
You can now download the mockup for free and without a watermark.
Sell your Creative T Shirt Design Ideas
Online T-shirt sales are a great way to make your original ideas a reality. It takes the following simple actions:
Register with Blinkstore
Establish a store
Publish and market your products
Conclusion
T-shirts are a great way to express yourself and express your individuality, as well as explore and implement Creative T shirt design ideas. In other words, the journey of discovering and embracing Creative T shirt design ideas continues to inspire and delight both designers and consumers. However, we have covered 40 creative T shirt design ideas for you.
You can also watch this video for creative t shirt design ideas.
FAQs
Which t-shirt design is most popular?
Some popular t-shirt designs are:
3D typography
Typography chaos
Wavy wording
Hobby highlights
Imaginative illustrations
How to design your t-shirt at home?
A basic t-shirt design can be done at home by creating a design, selecting the right garment, printing the design, ironing it, and completing the transfer. There are various options available for designing, including using design software or online tools.
How can I make my shirt cute?
Shirt sleeves or necklines can be cut off for a relaxed look to make your shirt cute. Make your shirt look cute and feminine with ribbon, bows, or lace. Dress up your shirt with fabric paint or patches.