T shirt design ideas are in high demand since the market for custom t-shirts is booming. T-shirts are just awesome for wearing every single day! People these days really want their own special t-shirts with designs like logos, catchy slogans, and inspiring words.
Well, t-shirts are messengers that let you express yourself and show off what you really care about. It's a fantastic opportunity to stand up for something important or let everyone know what you love!
Keep reading to discover 100 innovative t shirt design ideas for designing your own t-shirt.
Table of Contents
What Is the Need for Unique T-Shirt Design Ideas
Many organizations rely heavily on their t-shirt designs to stick in the minds of their clients. This category mostly includes companies in the fast food sector. T-shirts appear more uniform in their situation than branded collateral, so they must look trendy and comfortable without coming off as stuffy.
A t-shirt may not be necessary if your organization doesn't serve customers, but you might want to wear it to show your pride among your supporters and team or for a special event. So, the need is:
Concept identification
Recognize your audience
Is T-Shirt Design Profitable
The answer is yes! Running a t-shirt business can be quite profitable, especially nowadays, with services like print-on-demand. All you need to do is find the right company to work with and figure out what kind of t-shirts people really like by doing some research.
Creating Innovative T Shirt Design Ideas in 3 Easy Steps
Okay, imagine you want to make a T-shirt. First, think about when you would want to wear it or what other people might like. Then, check out some awesome trendy designs to get inspired.
You'll find your perfect fit in no time if you follow these three simple steps!
1. Identify Your Niche
Before you start making a shirt, ask yourself if you're making it for other people or for yourself. If it's for others, think about who you want to sell it to and figure out your special group. Make sure your designs are what they'll like.
If you are having a hard time finding your special group, think about what you know a lot about. It could be things you enjoy doing, special events, or anything else that a group of people really like. That can be your special market.
2. Research Designs for T-Shirts
Alright, now it's time to make your own special t-shirt designs. There's a catch, though! First, think about what's popular design these days. You want your t-shirt shop to be amazing and up-to-date. Second, consider the ideas we talked about earlier and see which ones make your imagination go wild and make you feel like starting your designs right away.
3. Online Resources Can Be Helpful
Not being an experienced designer can make implementing your ideas difficult. Fortunately, you can get a lot of support online.
List of T shirt Design Ideas
Here are some ideas for t-shirt designs.
Music
Reading
Gaming
Beach
Cooking
Photography
Camping
Birthdays
Christmas
Thanksgiving
Halloween
July 4th
Easter
St. Patrick's Day
Valentine's day
Family reunions
Siblings
Father's day
Mother's day
Volleyball teams
Football teams
Basketball teams
Teachers
After school
High school
Elementary school
For kids
Travel destinations
Food
Art
Emojis
Floral designs
Support local businesses
Motivation
Slogan
Logo
Painted designs
Geometric patterns
Minimalist
Tea & Coffee lovers
Typography
Plants
Comic strips
Cyberpunk
Collage
Vintage
Fantasy
Animals
Humor
Statement
Events
Club
Social organizations
Charities
Graphic
Pop culture
Funny
Cartoon
Brand
Tie-Dye
Repeated words
Handwritten text
Flipped and Arched text
Optical illusion
Yellow
Retrofuturism
Multi-colored words
Voxel art
B&W
Spiritual
Rainbows
Short trader
Graffiti style
Coffee breaks
Urban streetwear
Smiley face
Snowboarder
Be kind
Be original
Kindness is free
Deer art
Quirky lips
Earth explorer
Fly higher
Old lives matter
Picasso
Introvert
Gamer console
Art teacher
Space shuttle
Boho inspirational
Teddy bear
You are enough
Japanese big wave
Colorful Thai T-shirts
Cat designs
Spring break
Nostalgic Retro Revival
Camp life
Choose kindness
T shirt Design Ideas for You
Here are 100+ t shirt design ideas.
1. Music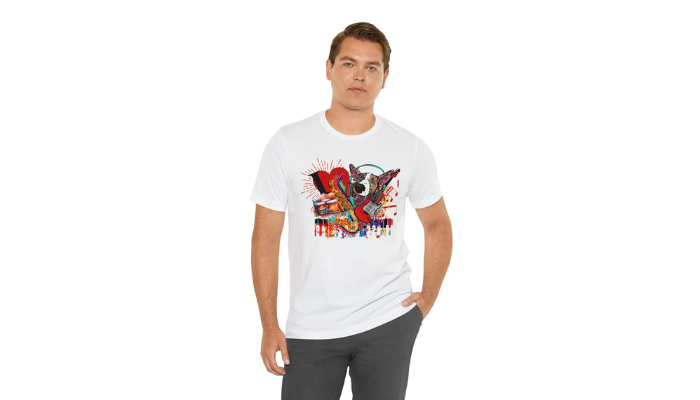 2. Reading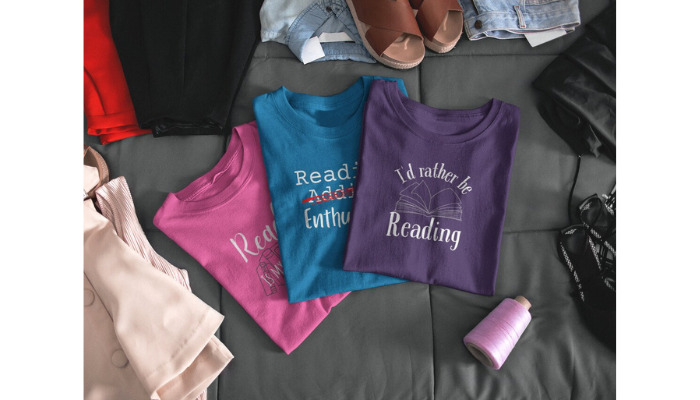 3. Gaming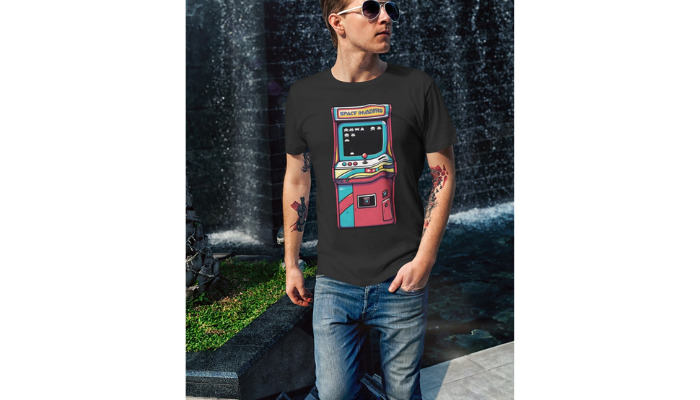 4. Beach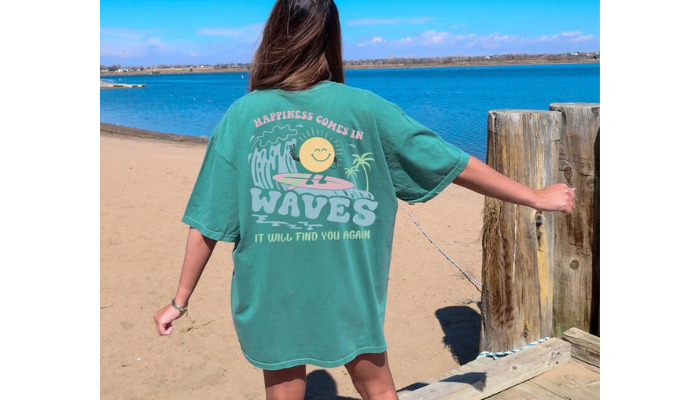 5. Cooking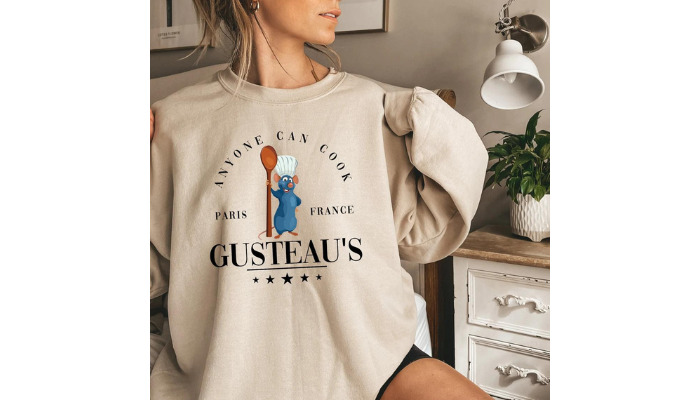 6. Photography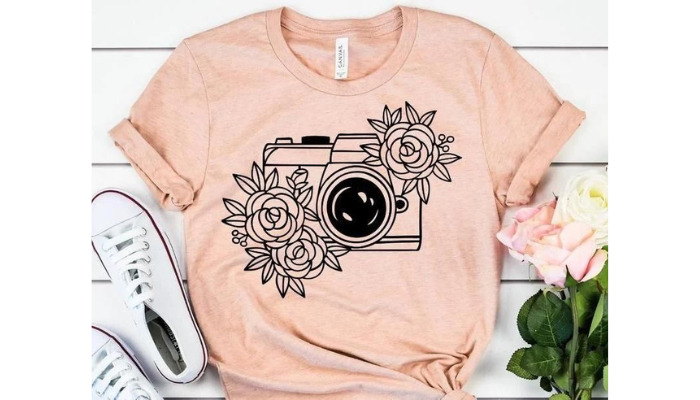 7. Camping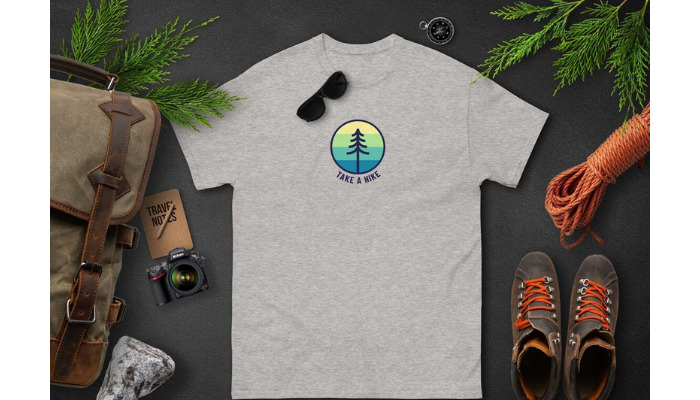 8. Birthdays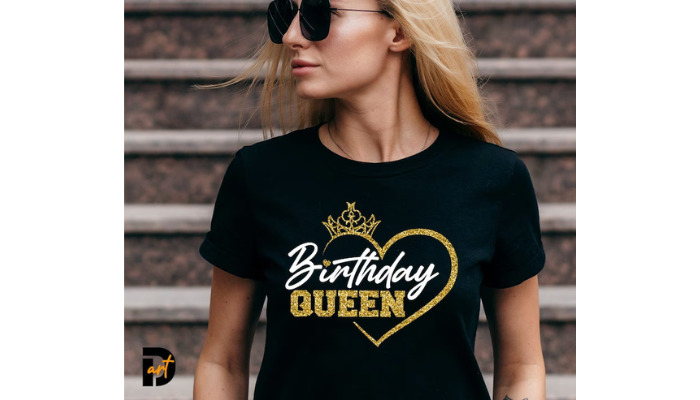 9. Christmas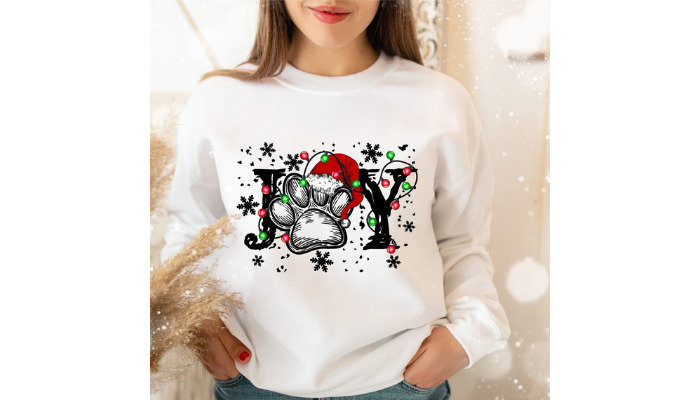 10. Thanksgiving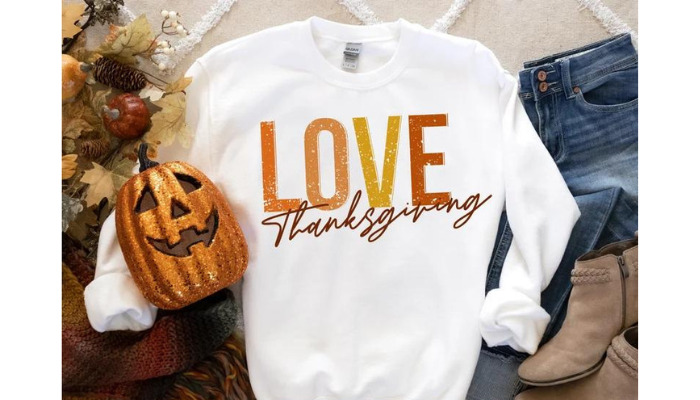 11. Halloween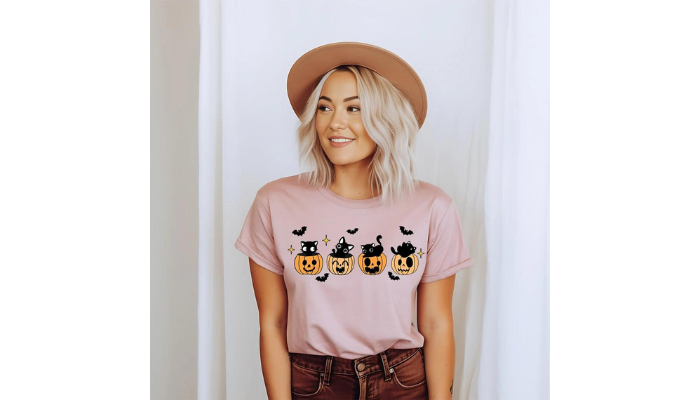 12. July 4th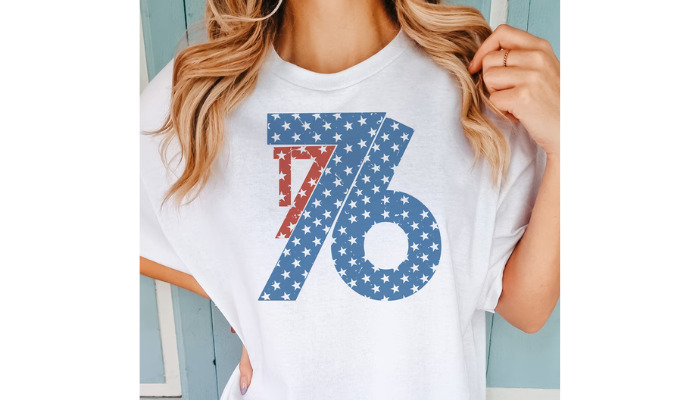 13. Easter
14. St. Patrick's Day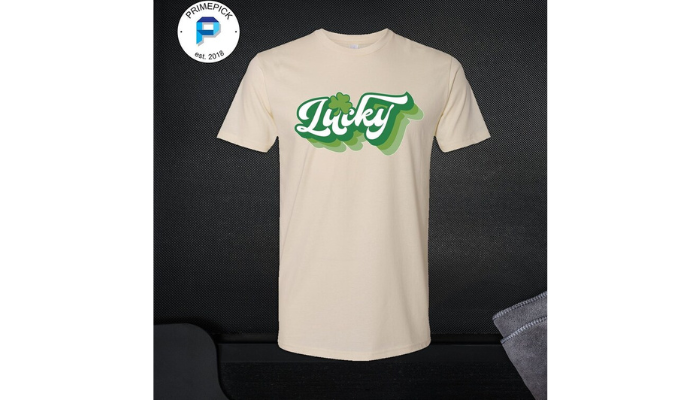 15. Valentine's Day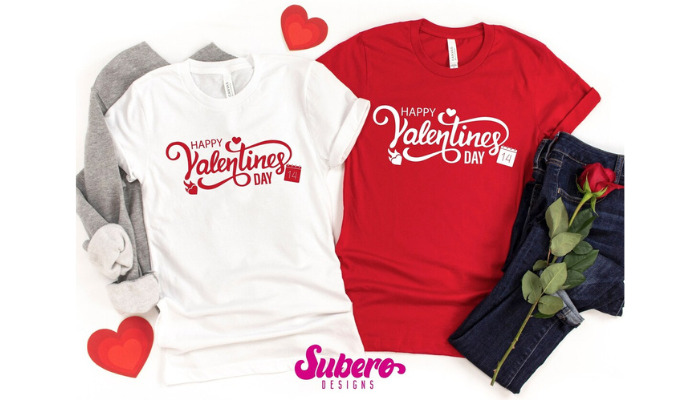 16. Family Reunions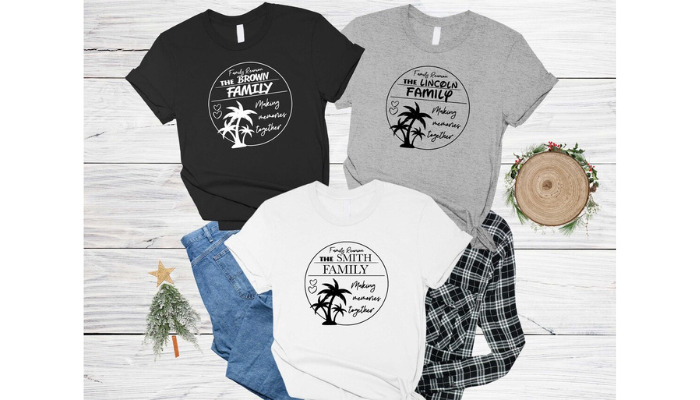 17. Siblings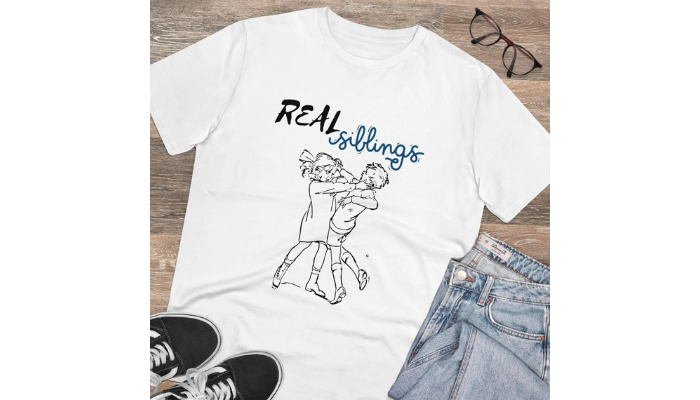 18. Father's Day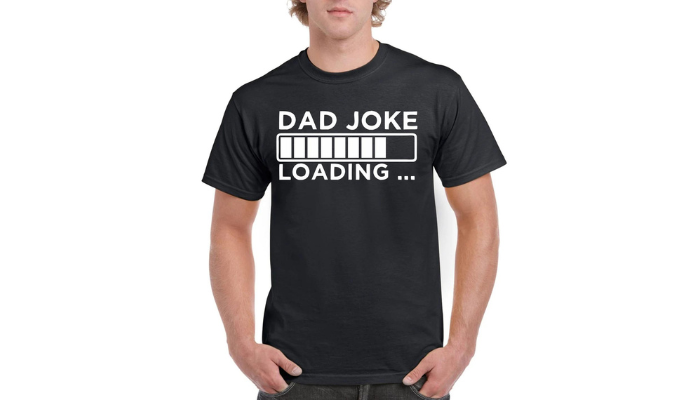 19. Mother's Day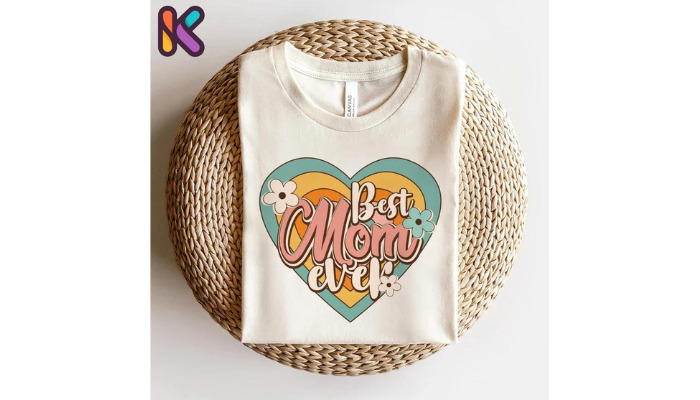 20. Volleyball Teams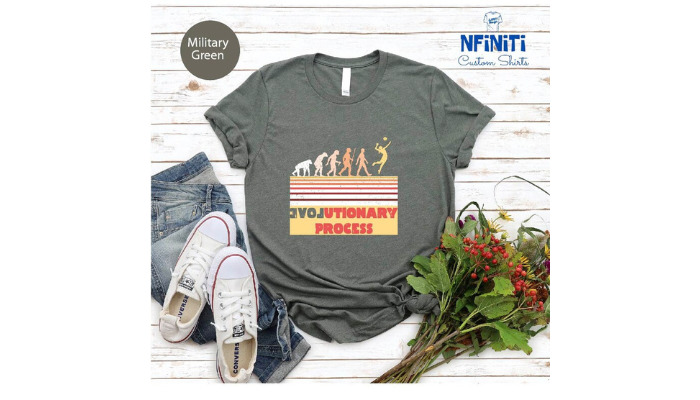 21. Football Teams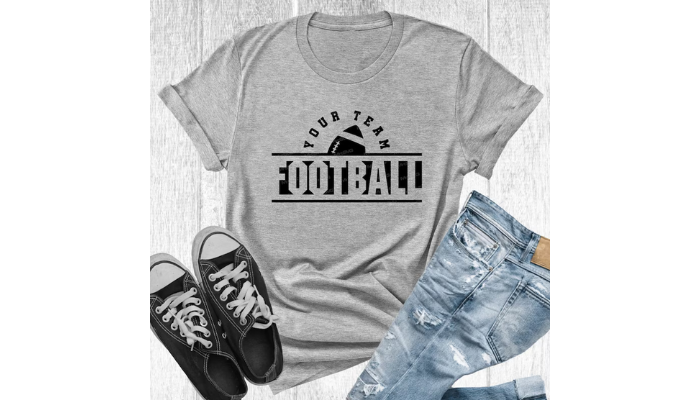 22. Basketball Teams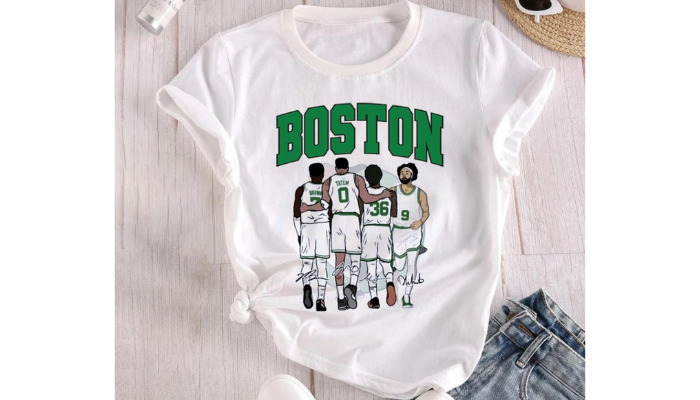 23. Teachers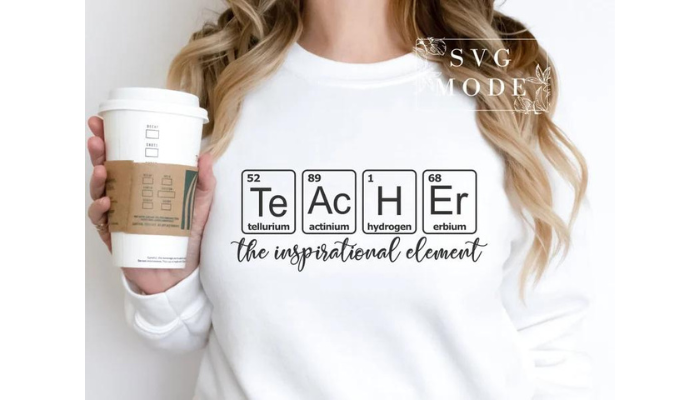 24. After School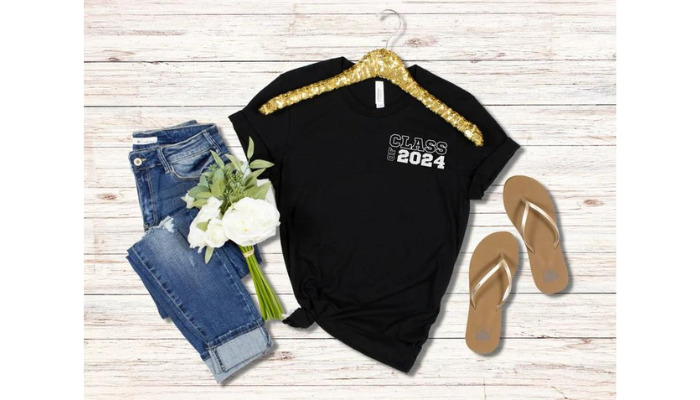 25. High School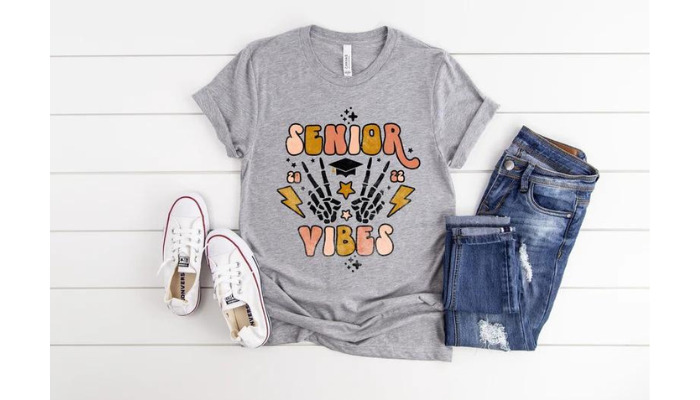 26. Elementary School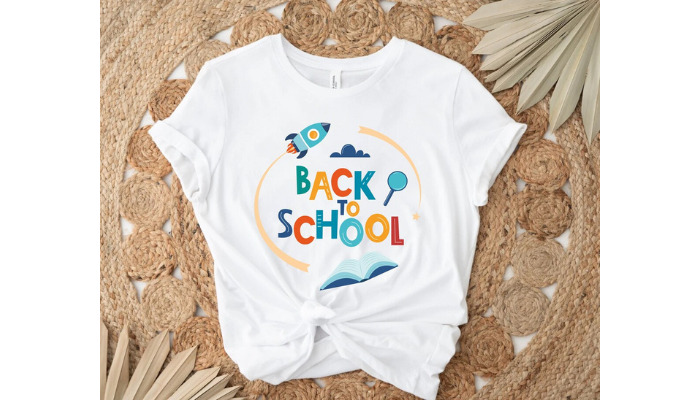 27. For Kids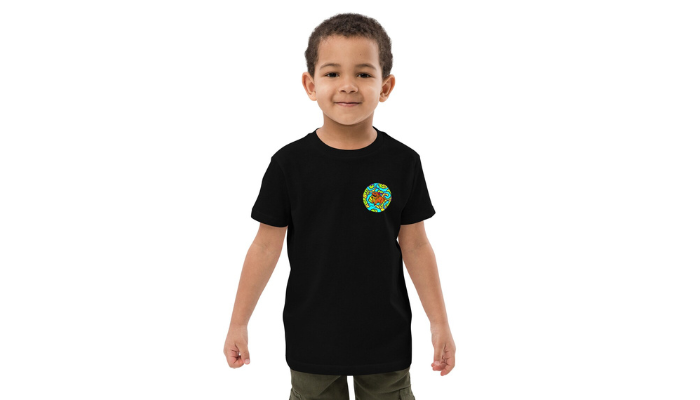 28. Travel Destinations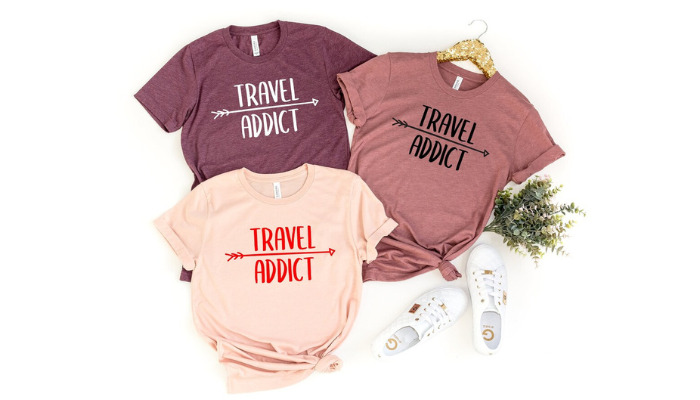 29. Food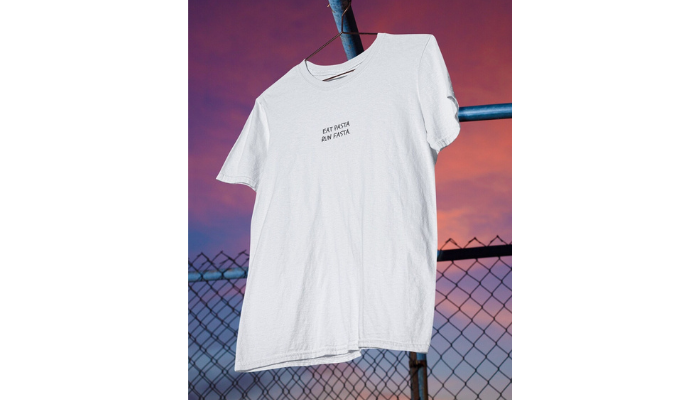 30. Art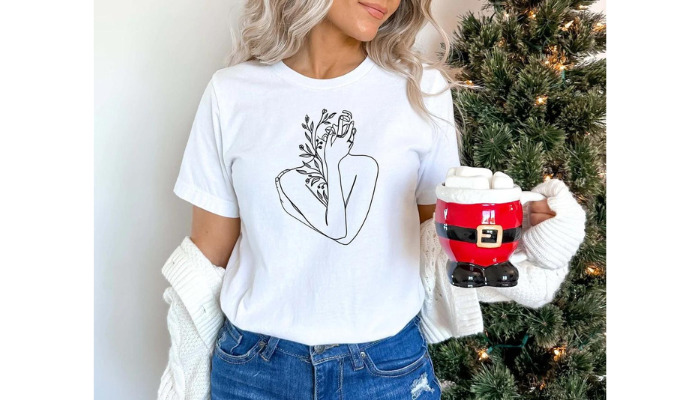 31. Emojis
32. Floral Designs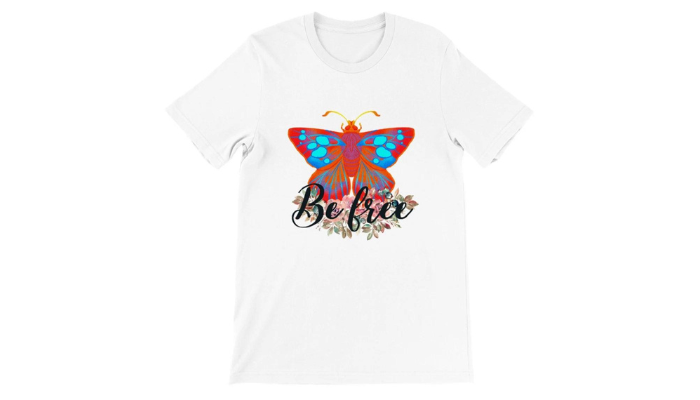 33. Support Local Businesses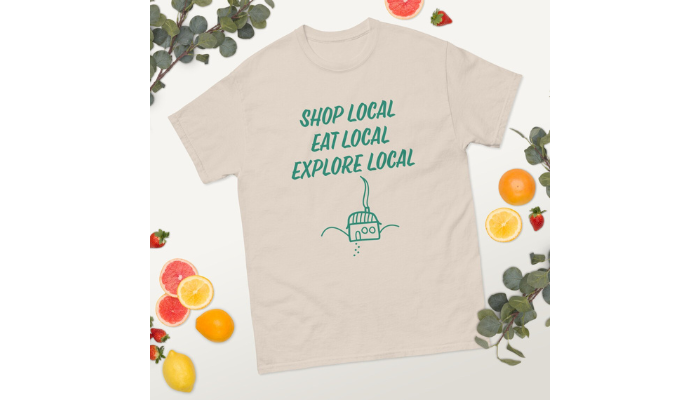 34. Motivation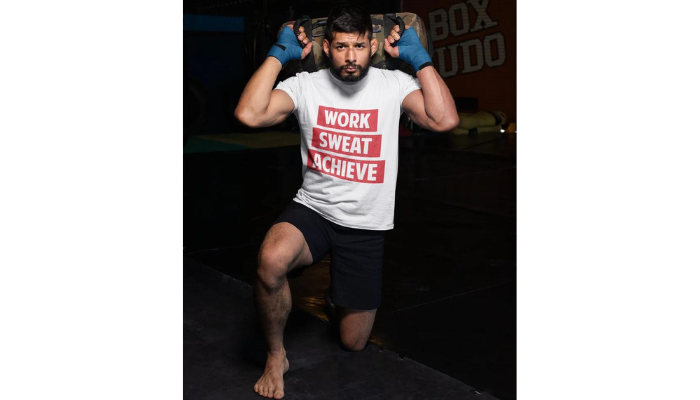 35. Slogan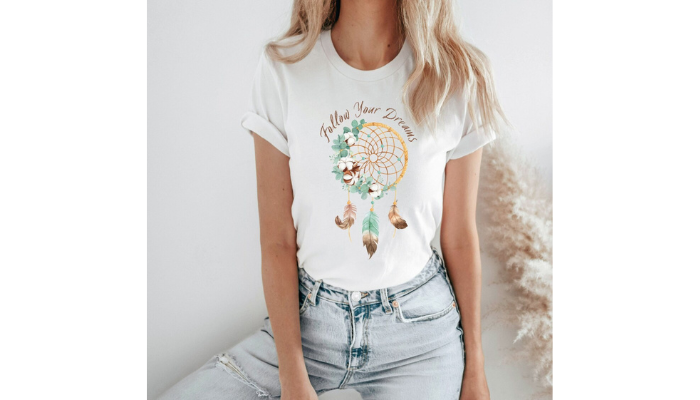 36. Logo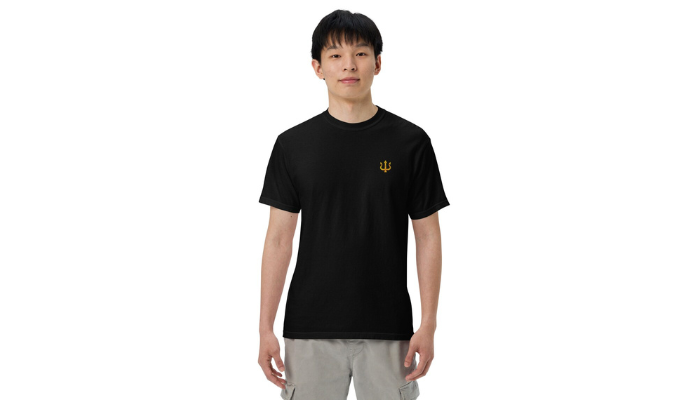 37. Painted Designs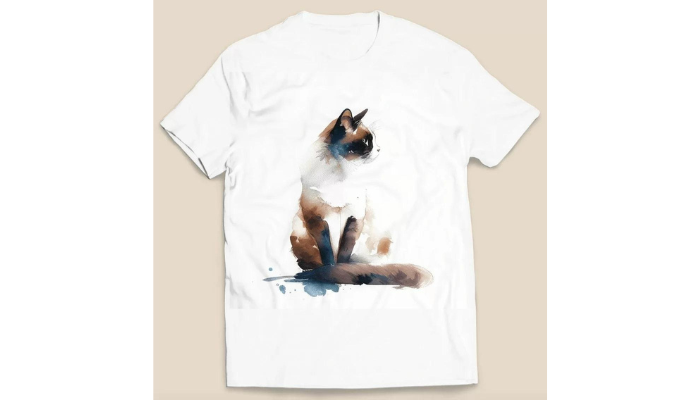 38. Geometric Patterns
39. Minimalist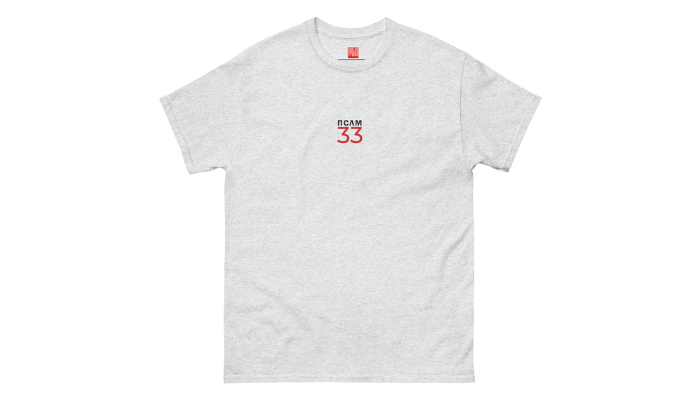 40. Tea & Coffee Lovers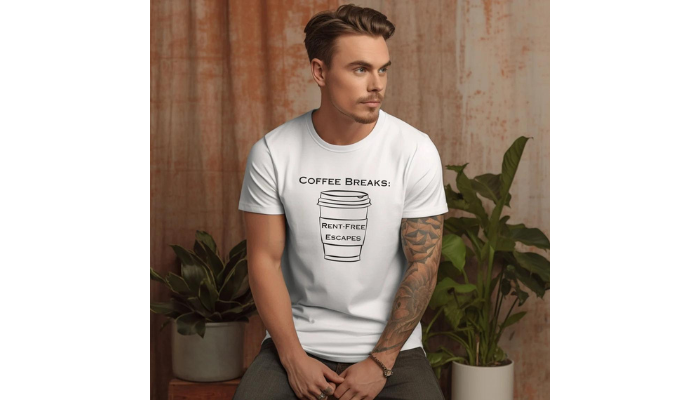 41. Typography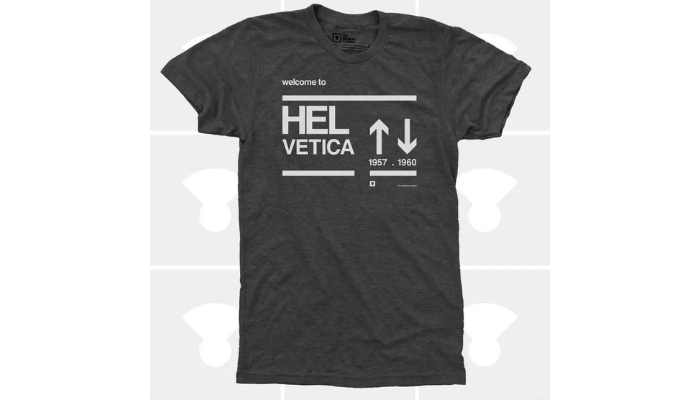 42. Plants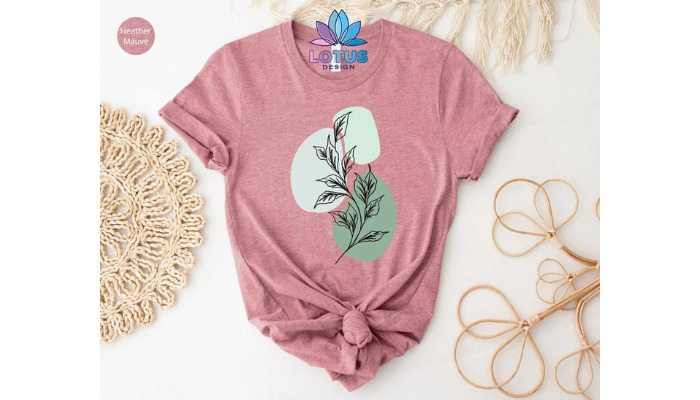 43. Comic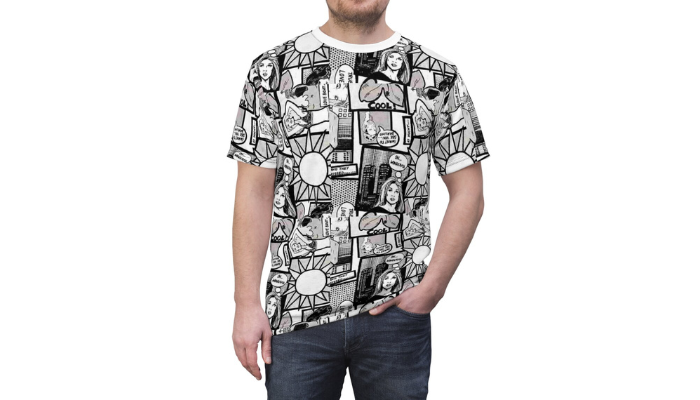 44. Cyberpunk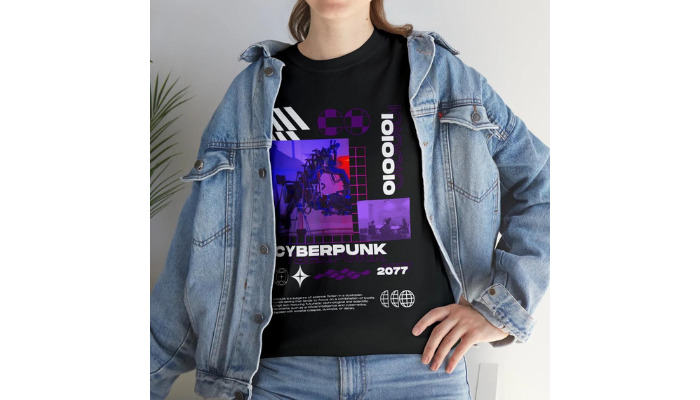 45. Collage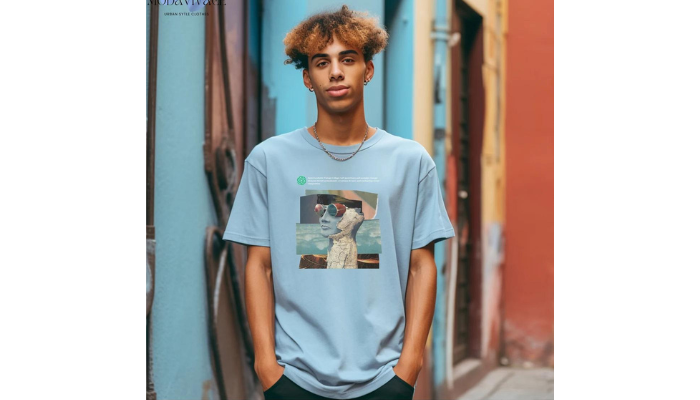 46. Vintage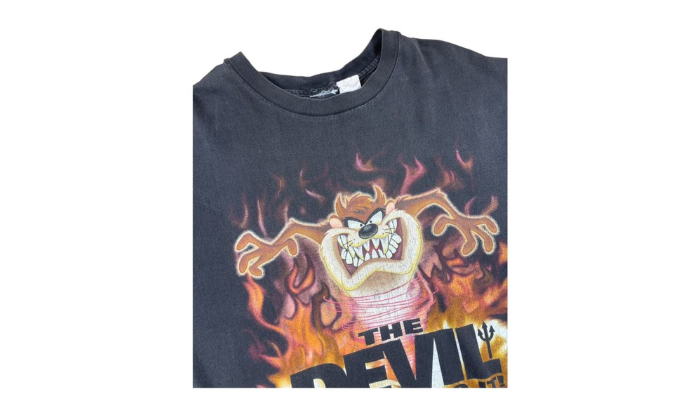 47. Fantasy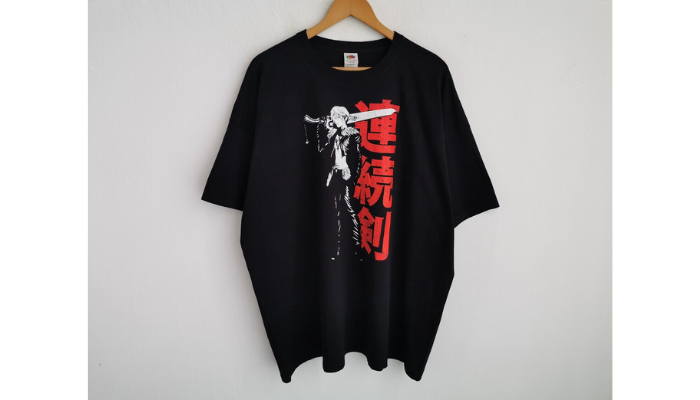 48. Animals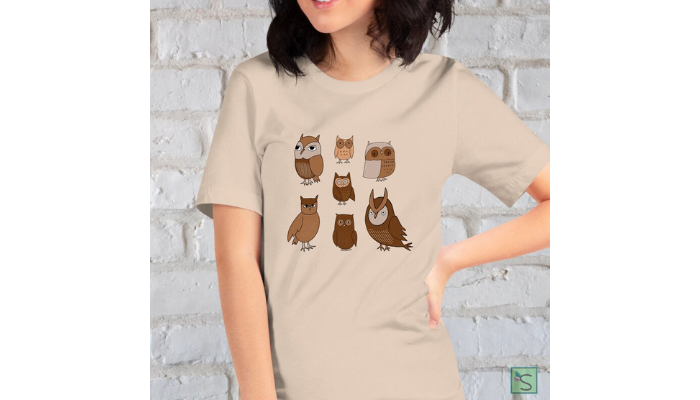 49. Humor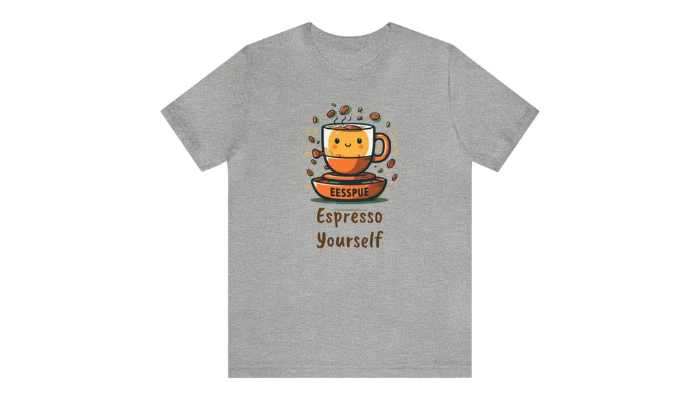 50. Statement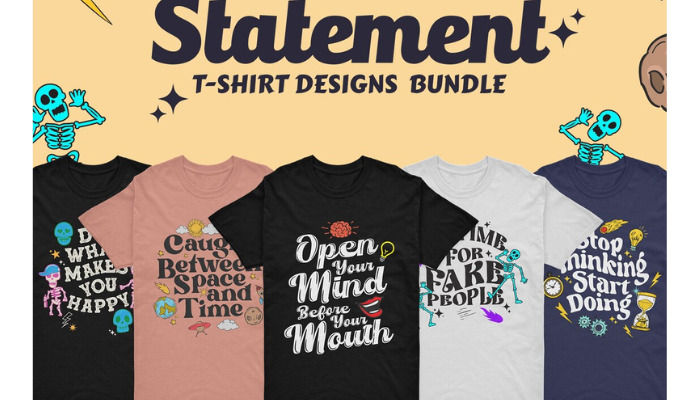 51. Events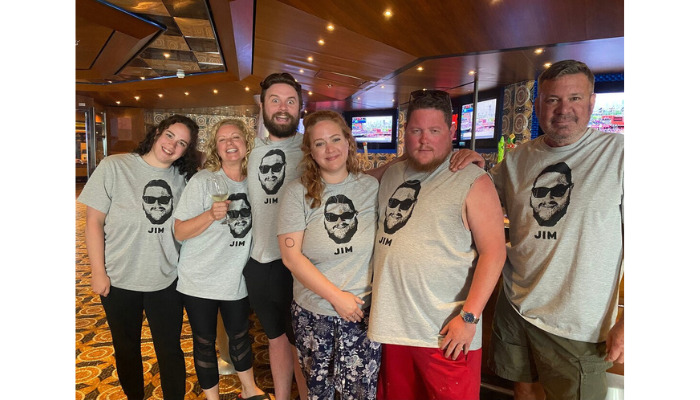 52. Club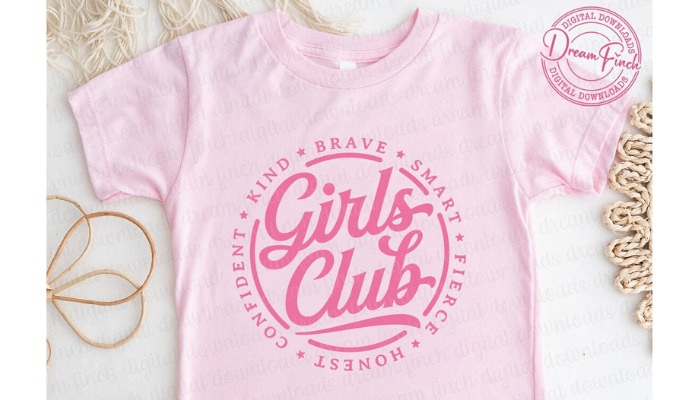 53. Social Organizations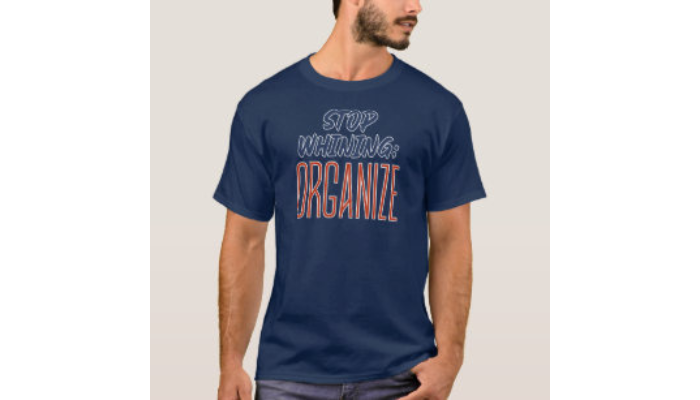 54. Charities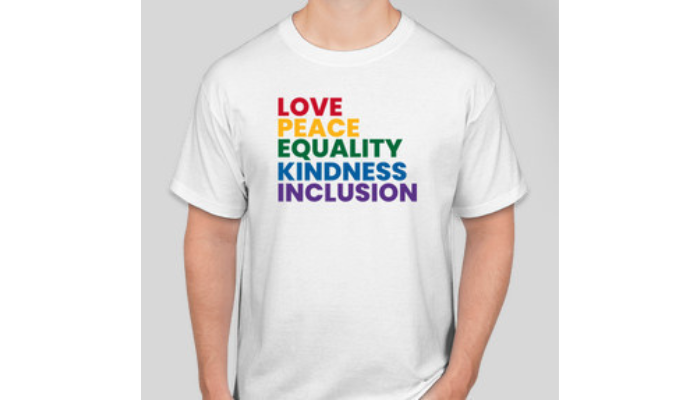 55. Graphic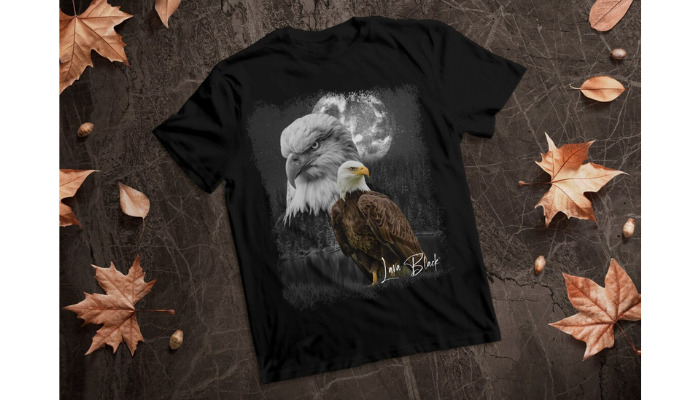 56. Pop Culture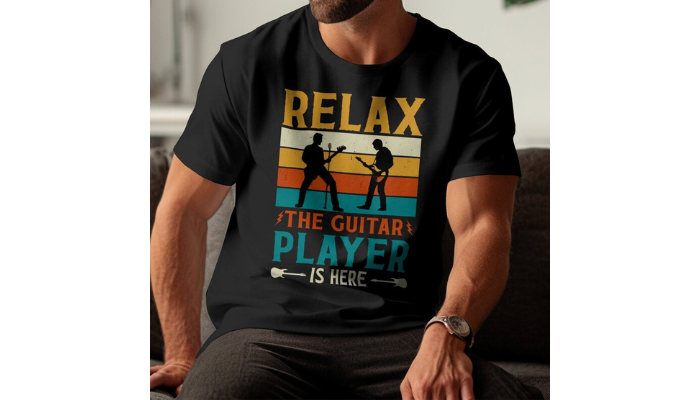 57. Funny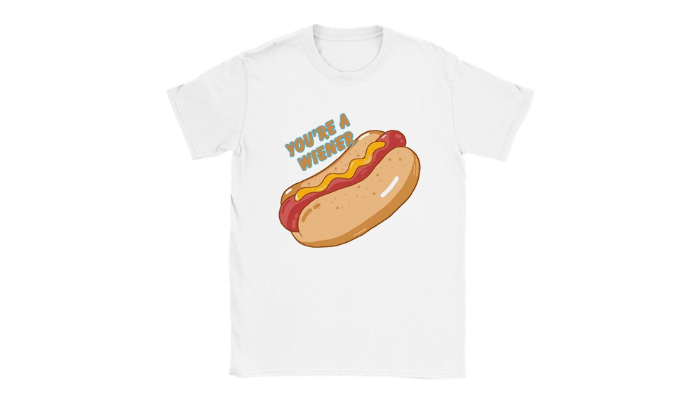 58. Cartoon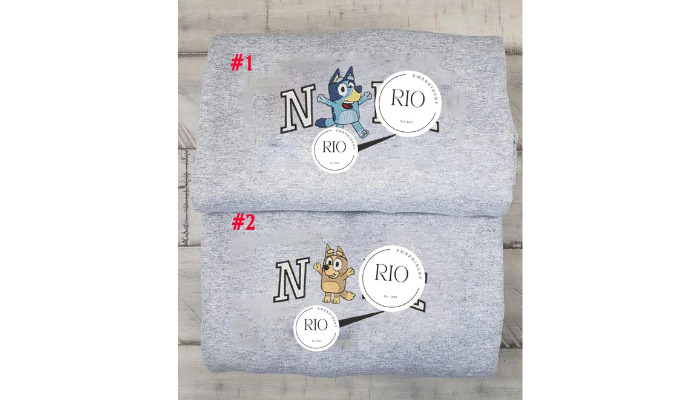 59. Brand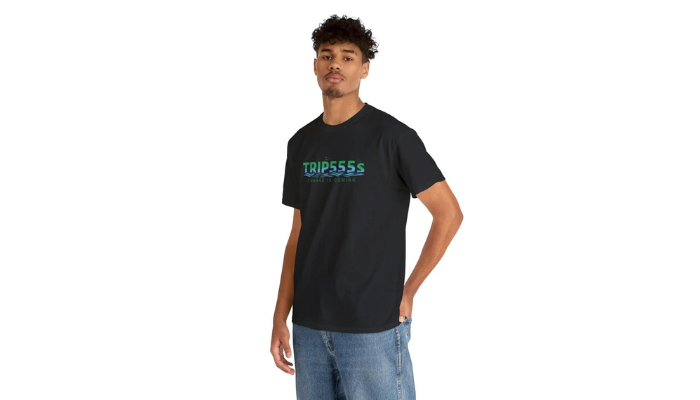 60. Tie-Dye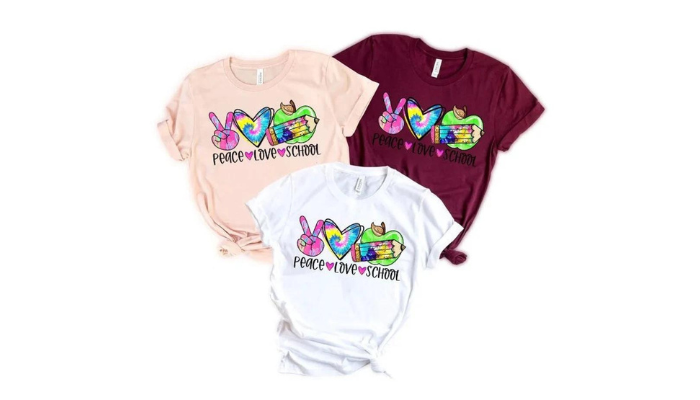 61. Repeated Words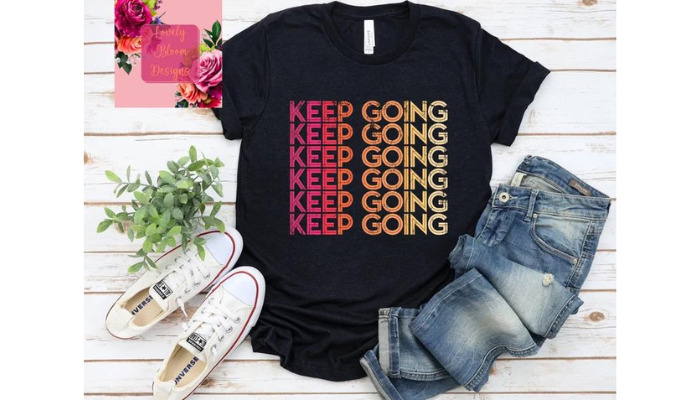 62. Handwritten Text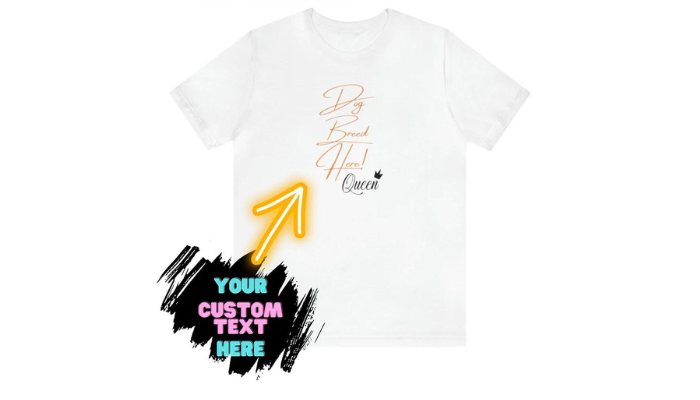 63. Flipped and Arched Text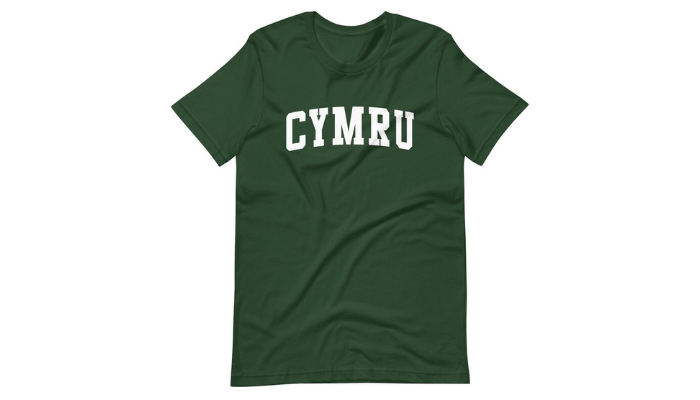 64. Optical Illusion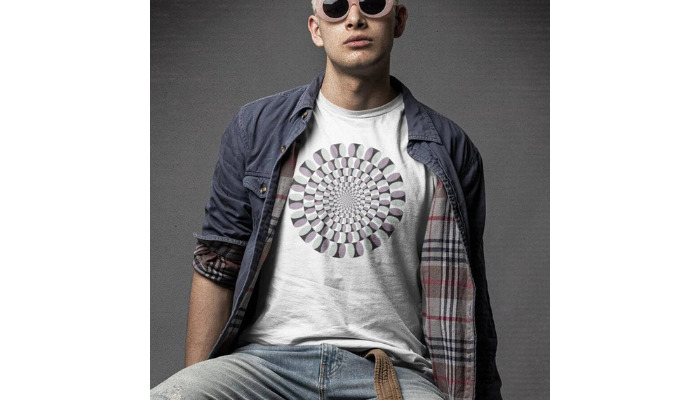 65. Yellow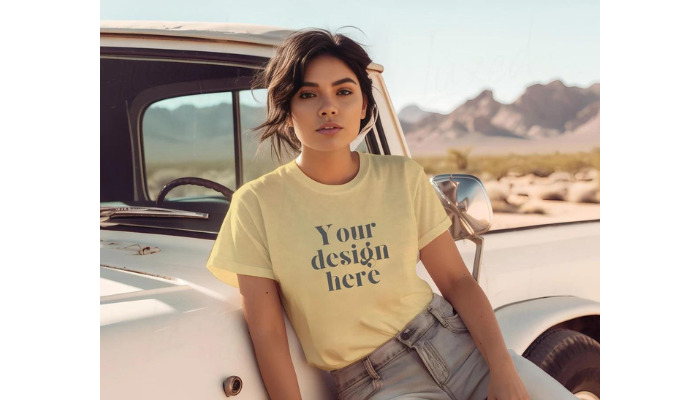 66. Retrofuturism
67. Multi-colored Words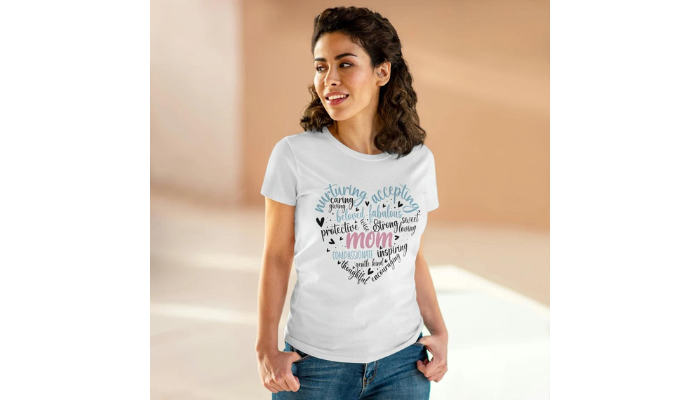 68. Voxel Art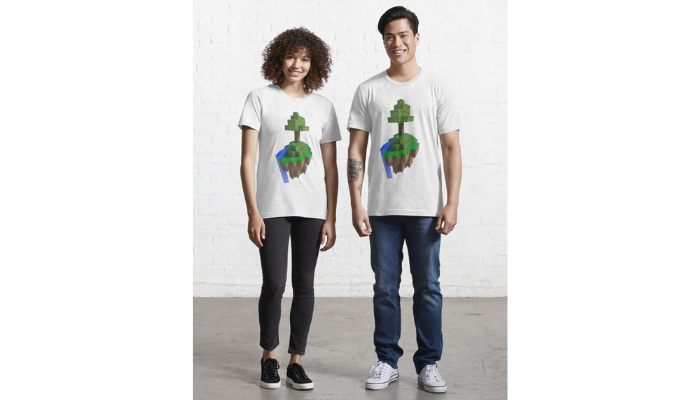 69. B&W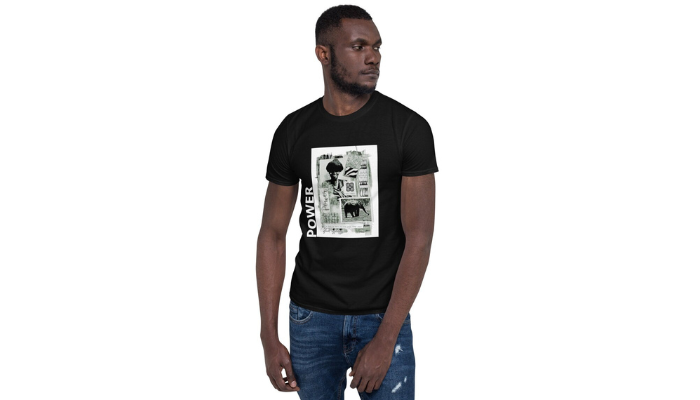 70. Spiritual Aesthetics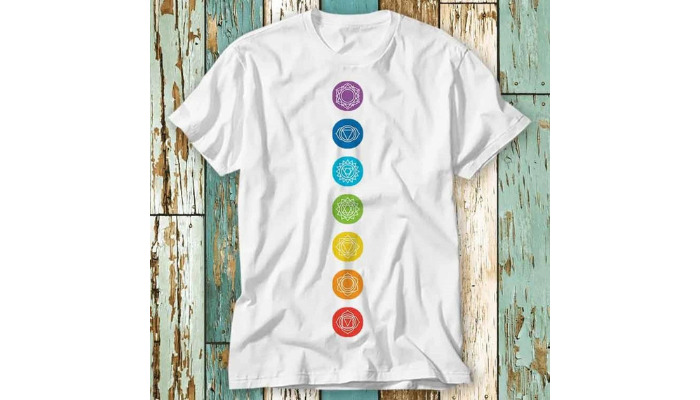 71. Rainbows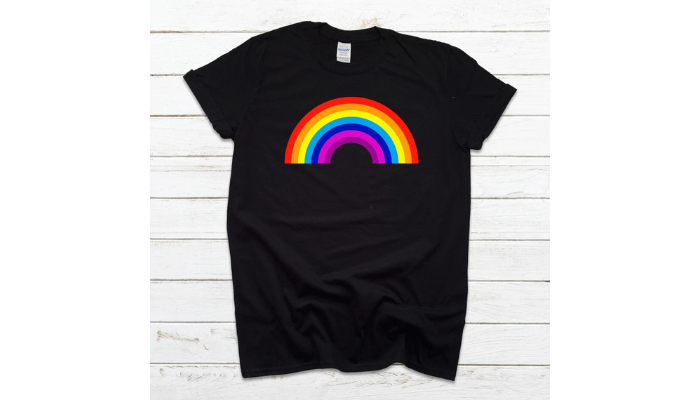 72. Short Trader
73. Graffiti Style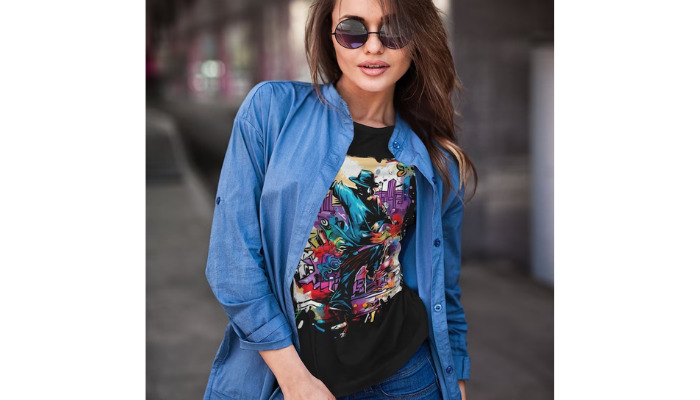 74. Coffee Breaks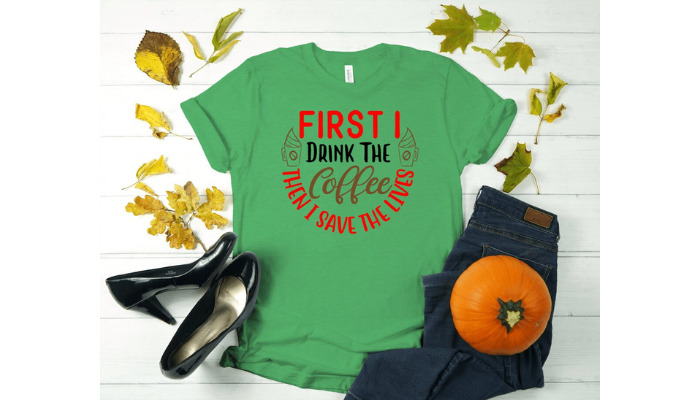 75. Urban Streetwear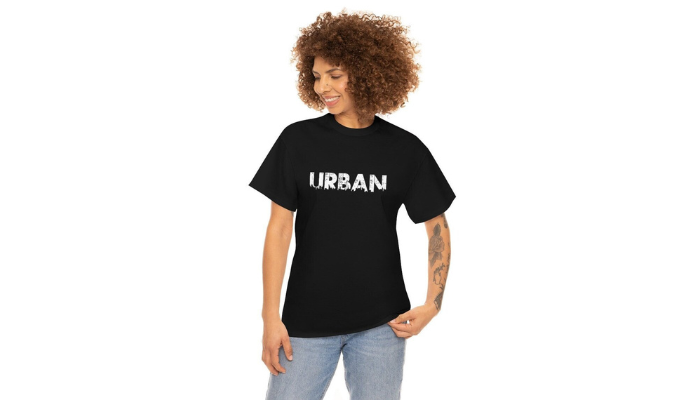 76. Smiley Face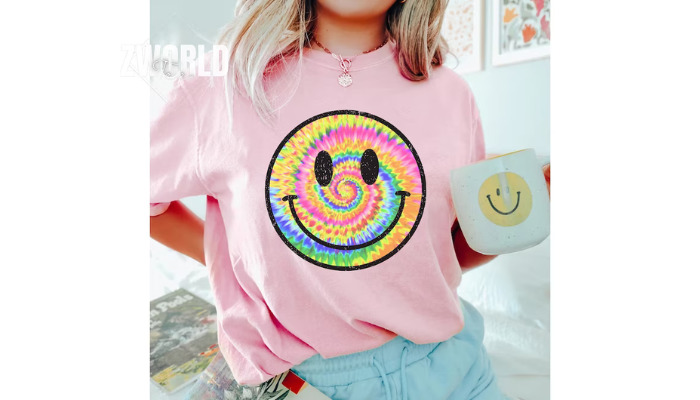 77. Snowboarder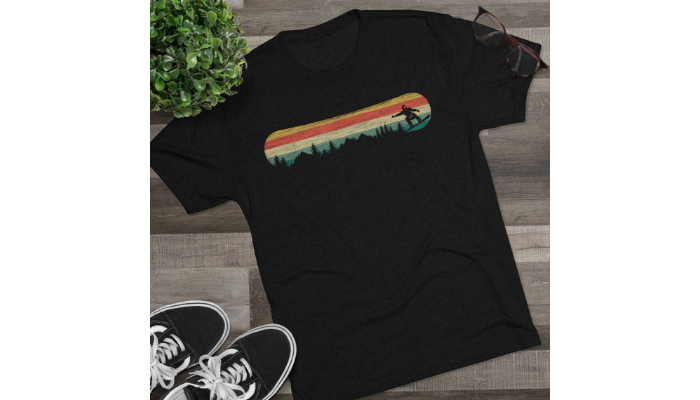 78. Be Kind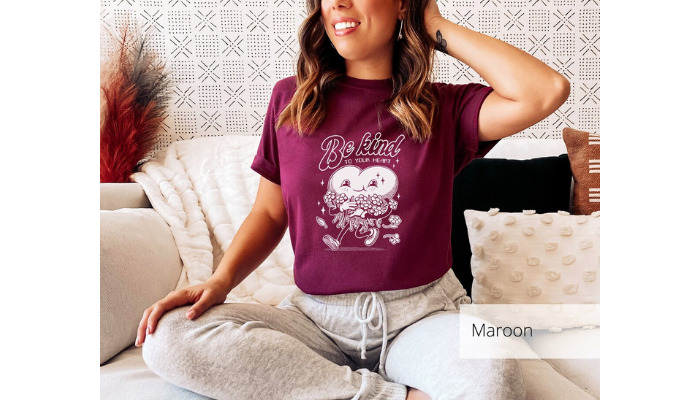 79. Be Original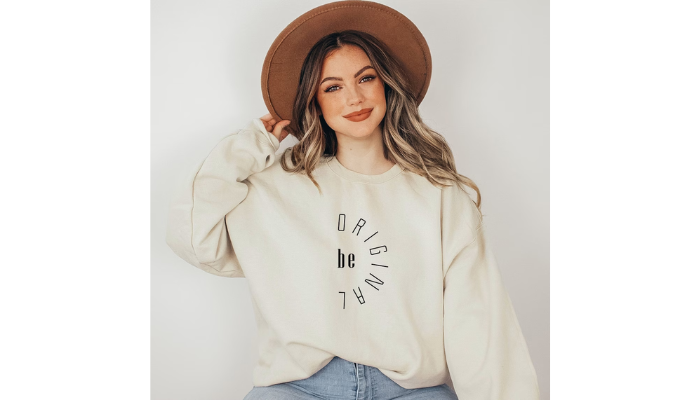 80. Kindness is Free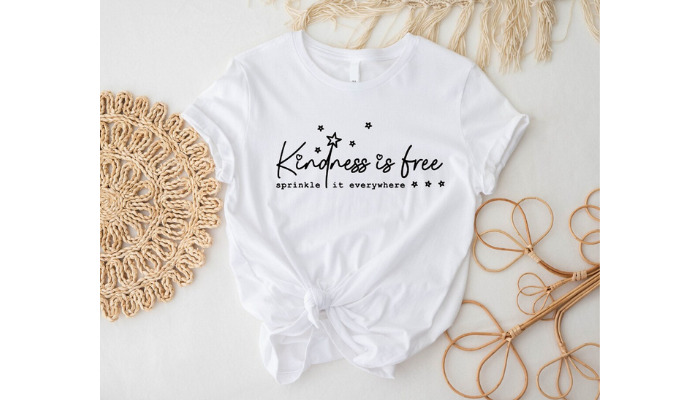 81. Deer Art
82. Quirky Lips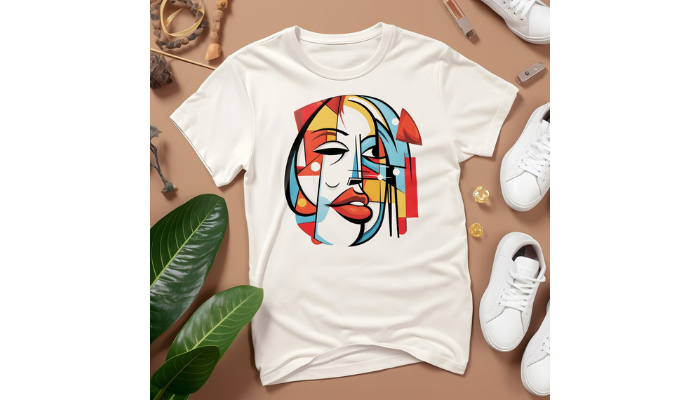 83. Earth Explorer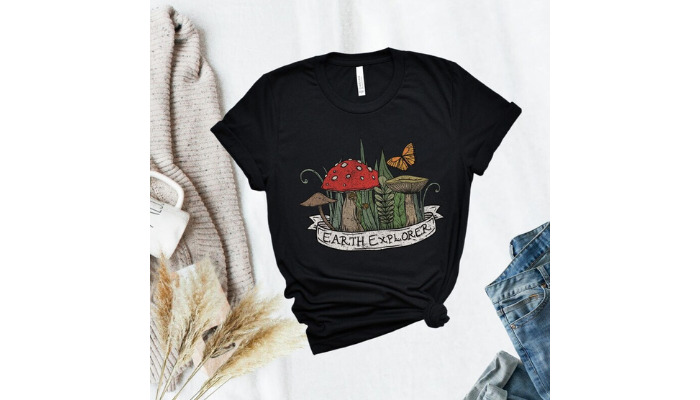 84. Fly Higher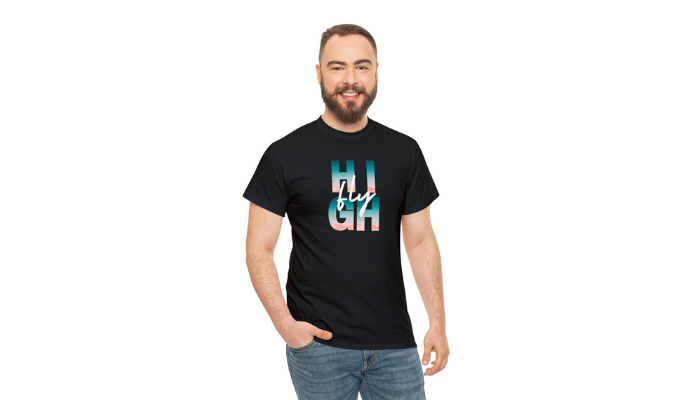 85. Old Lives Matter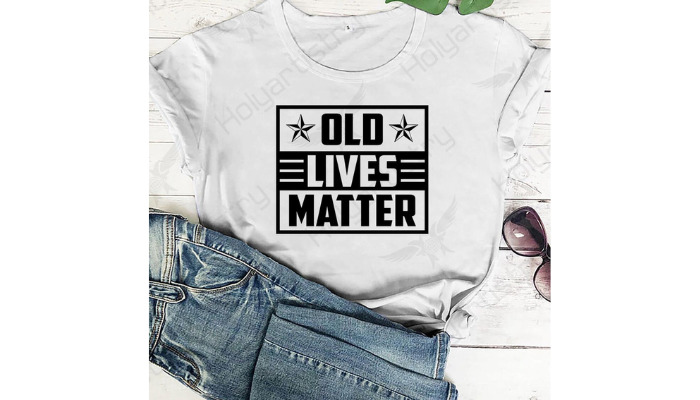 86. Picasso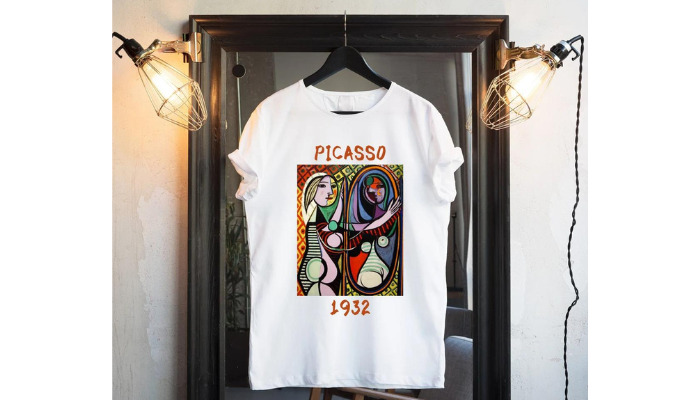 87. Introvert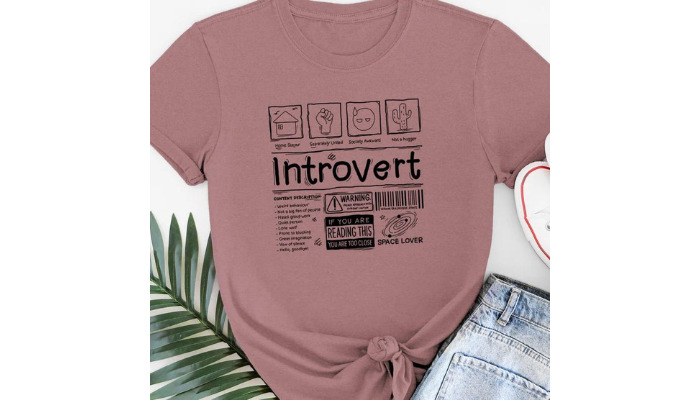 88. Gamer Console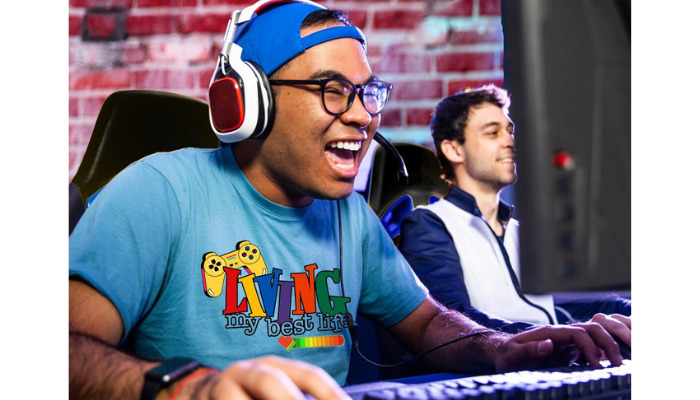 89. Art Teacher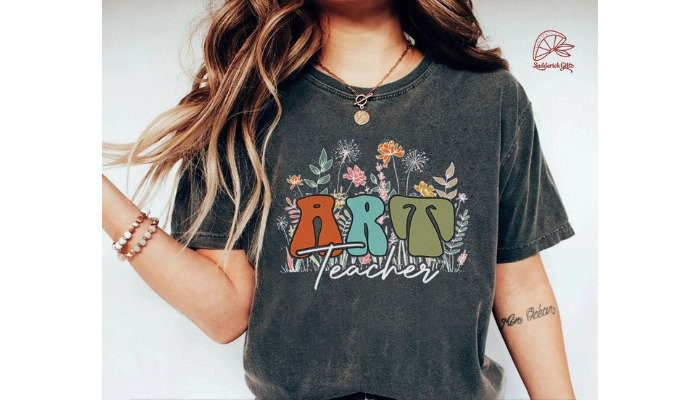 90. Space Shuttle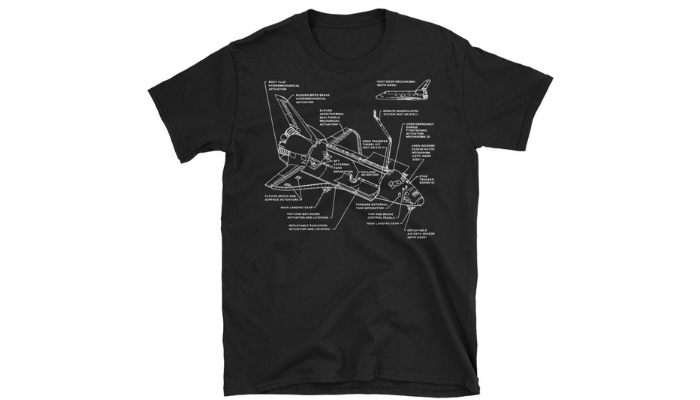 91. Boho Inspirational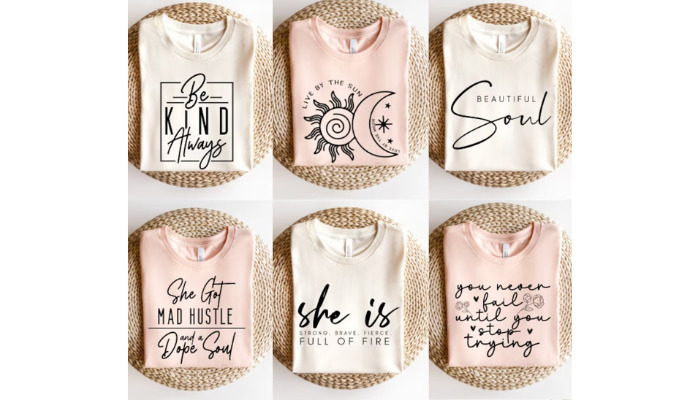 92. Polar Bear
93. You are Enough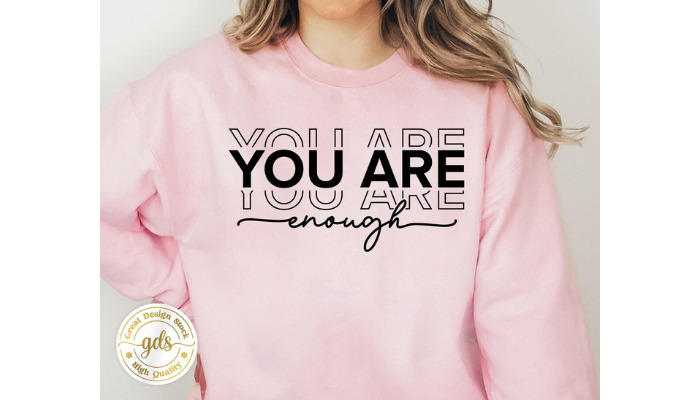 94. Japanese Big Wave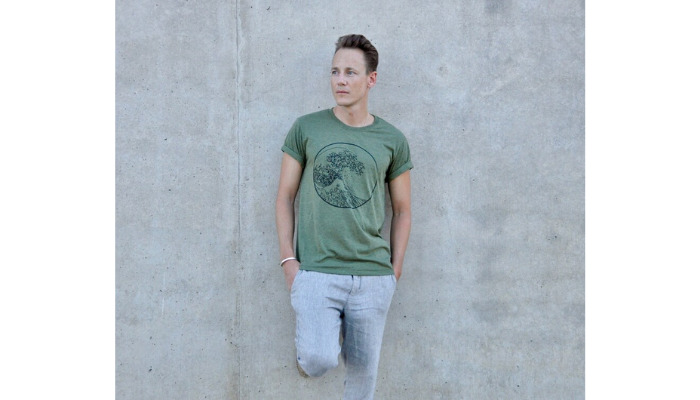 95. Colorful Thai T-shirts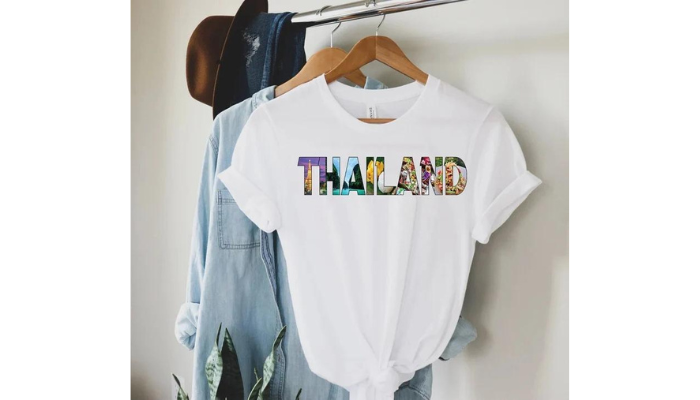 96. Cat Designs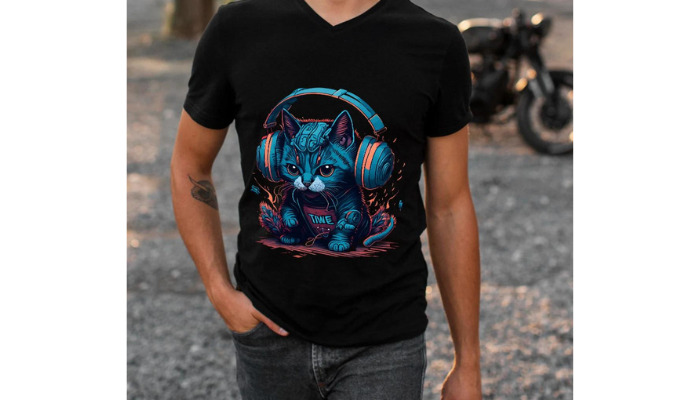 97. Spring Break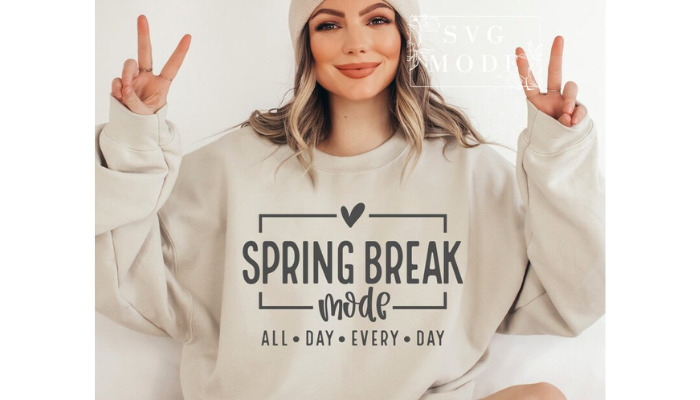 98. Nostalgic Retro Revival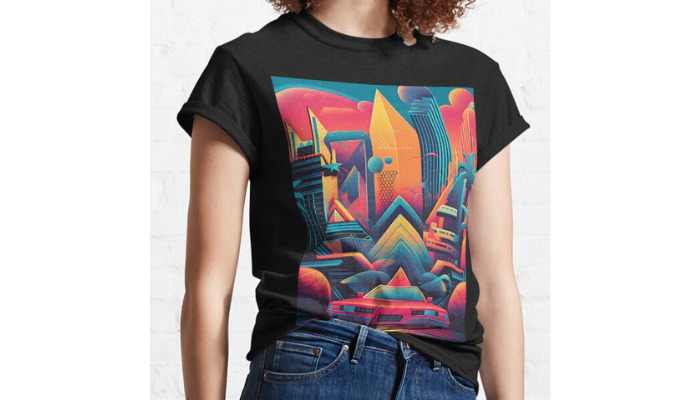 99. Camp Life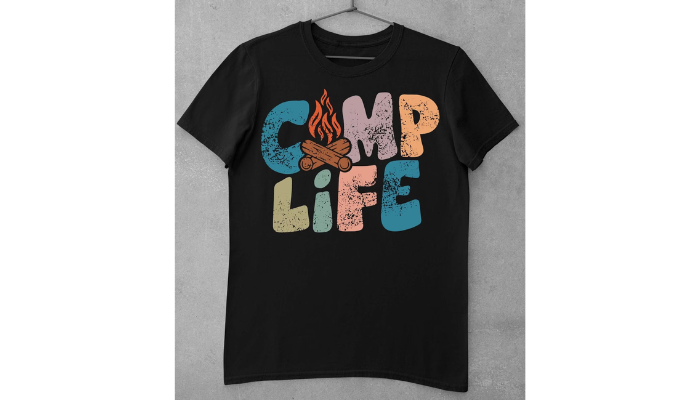 100. Choose Kindness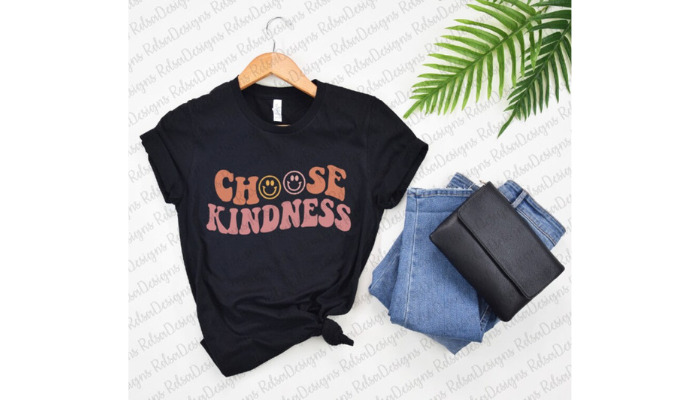 These are the top 100 t shirt design ideas for you. Etsy, Customink, Zazzle, and Redbubble were the sources of all images. Even if you have your Cricut sticker machine, you can create amazing t shirt design ideas for yourself or your friends.
How Do You Mock up a Design on a T-Shirt
You can use the Mockey tool to mock up a T-shirt design:
Go to https://mockey.ai/ and click on Upload Design.
After that, you will see lots of T-shirt templates. Pick your favorite one.
Customize the background, color and resize it.
Now, download the mockup for free without any watermark.
Why use Mockey?
You must have known about Placeit or Smartmockups tool. However, you must buy a subscription plan to use these tools. But, Mockey is the Placeit and Smartmockups alternative tool that you can use at no cost.
Mockey is the only mockup generator that is completely free, where you can create from t-shirt mockups to any product mockups. You can download as many times as you want with high-quality mockups without any watermark.
How to Print a T-Shirt
There are so many amazing methods to get awesome t shirt design ideas printed on a t-shirt! It all depends on how much money you have, how many manly T-shirts you want, and what design you want to put on them. Let's tell you about the best methods for printing T-shirts.
DTG (Direct To Garment)
Vinyl Heat Transfer
Screen Printing
Heat Press
Sell T-shirts from Your Ideas
Selling T-shirts online is a terrific method to realize your creative ideas. It requires a few easy steps, which are as follows:
Sign up in Blinkstore
Create a store
Publish and sell your products
Why use Blinkstore? You should use Blinkstore if you want to launch your own print-on-demand e-commerce store for free in India. You can customize 50+ products, ship across India, and get paid securely. It is the ultimate platform for creators, brands, and communities.
T Shirt Design Ideas Change Constantly
The possibilities for perfect t shirt design ideas are endless, from bold pictures to vintage illustrations. Knowing your target demographic and what will appeal to them is crucial, as is remaining genuine to your unique brand. Think about how you may add your own style to the current trends that are trendy. Don't forget how important composition and color are. This will significantly affect the whole feel and style of the design. Consider how the fonts, layout, and visuals work together to create an overall design.
FAQs
What are the best T shirt design ideas?
Some possible T shirt design ideas are:
Funny quotes or slogans
Pop culture memes or references
Personalized graphics or photos
Inspirational symbols or messages
Artistic prints or patterns
How to get ideas for shirt designs?
You can get shirt design ideas from:
Online platforms, social media, or memes.
Hobby, interest, or passion inspiration.
Getting feedback from customers, family, or friends.
Try out different fonts, colors, or graphics.
How to design your t-shirt at home?
Steps for designing a t-shirt at home:
Hire a professional designer or use graphic design software.
Select the right fabric, color, and size for the shirt.
Choosing the right transfer paper
Make sure the size, colors, and quality are correct.
What t-shirt styles are trending?
Some of the t-shirt styles that are trending in 2023 are:
Crypto t-shirts
Lettering t-shirts
Anime t-shirts
Retro or vintage T-shirts
Minimalistic t-shirts
How can I make my T-shirt look stylish?
Depending on your taste and occasion, your T-shirt can look stylish. Methods include:
You can layer it with a jacket, cardigan, or blazer.
To add some color and texture, wear an accessory.
Change it up with jeans, skirts, and shorts.