Since 2009, Hydro Flask has become a very popular bottle brand despite being new to the market. It became well-liked by younger folks and was seen as a bit niche, but soon it became widely popular.
Many people really like Hydro Flask because they can customize them a lot, and they're perfect for putting on stickers.
Today's article is about 20 adorable hydro flask sticker ideas! All 20 images come from different sites.
Table of Contents
Should You Put Stickers on Your Hydro Flask
Stickers that are waterproof won't lose color or break down when they get wet, so they're great for use on water bottles and hydro flasks. Whether water spills on the flask while filling it or you put the bottle underwater in the sink, waterproof stickers will stay sticky and unharmed.
List of 20 Hydro Flask Sticker Ideas
Here is a list of 20 sticker ideas for hydro flask.
Know Your Worth
Mountain
Positivity
Never Give Up
Laser Engraving
Wave
Trust Your Ideas
Only You Can Be You
Pool Vibe
Aloha
Cute Cartoon
Drum Kit
Sunflower Cow
Cheer
Panda Paint
Vintage
Track and Field
Bubble Gum Cheetah
Blue Vines
Forest Bunny
Best Hydro Flask Sticker Ideas
Here are the best hydro flask sticker ideas.
1. Know Your Worth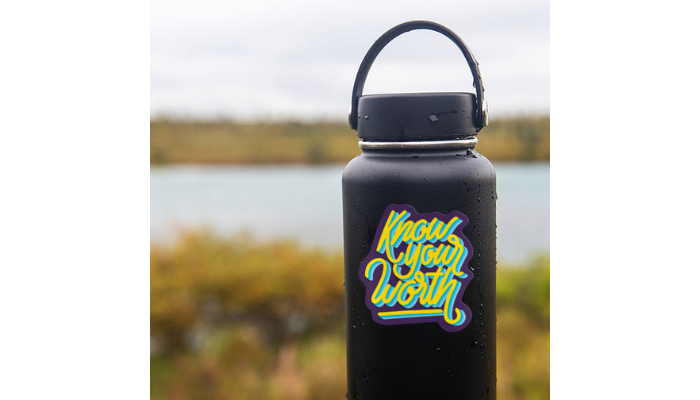 2. Mountain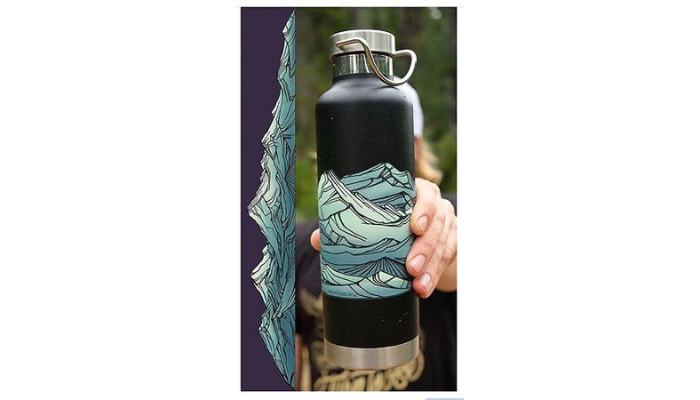 3. Positivity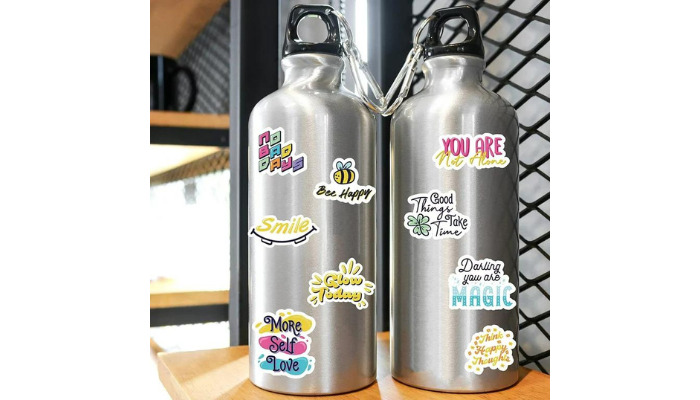 4. Never Give Up
5. Laser Engraving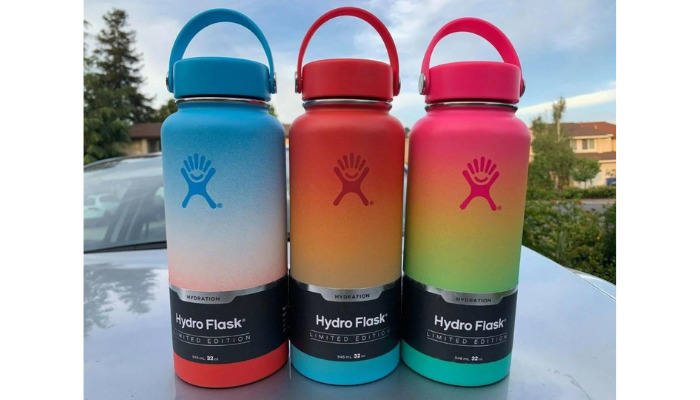 6. Wave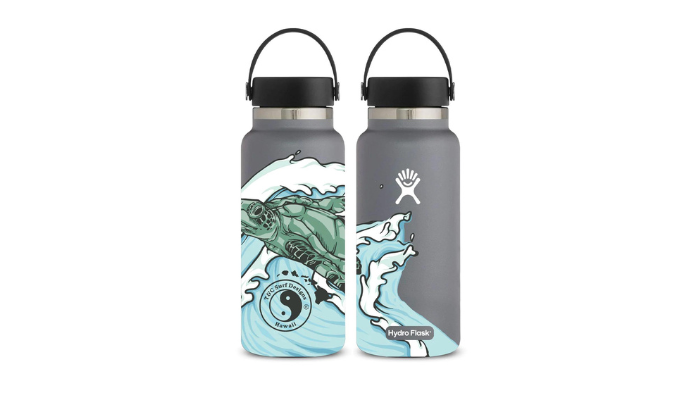 7. Trust Your Ideas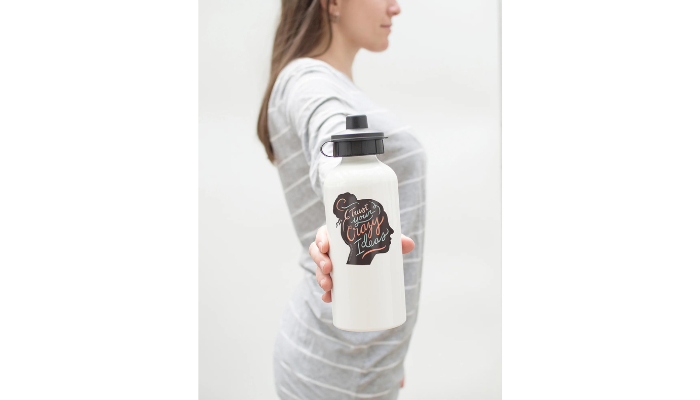 8. Only You Can Be You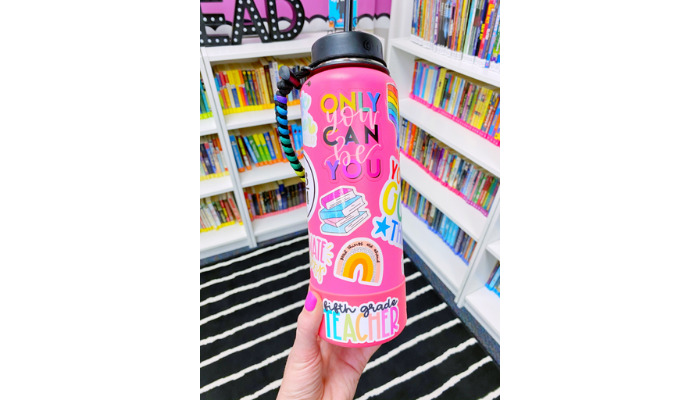 9. Pool Vibe
10. Aloha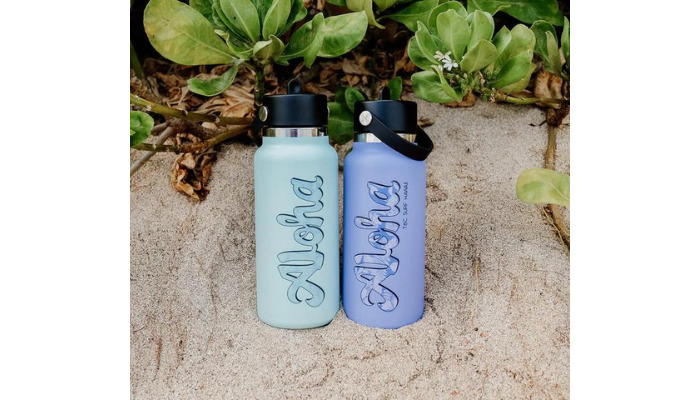 11. Cute Cartoon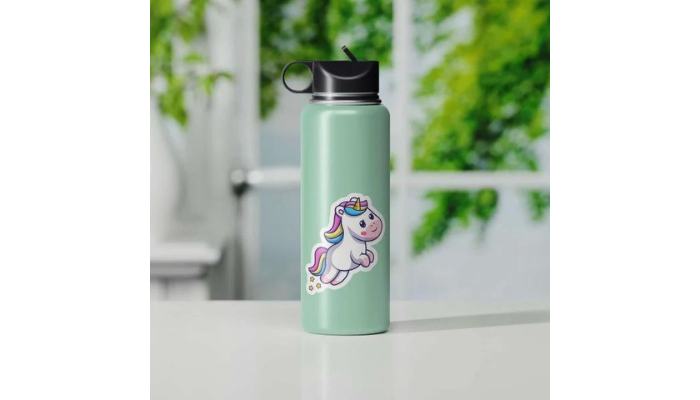 12. Drum Kit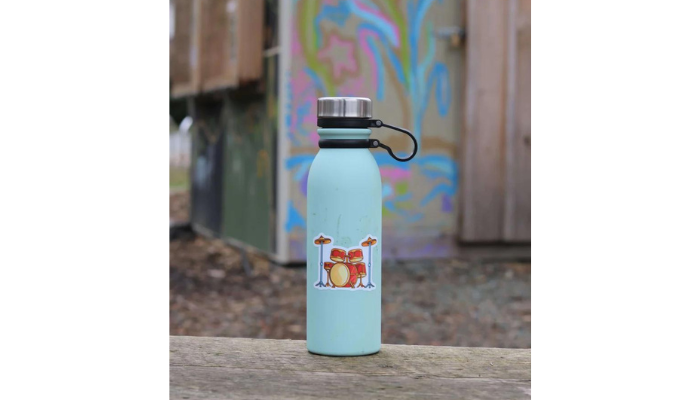 13. Sunflower Cow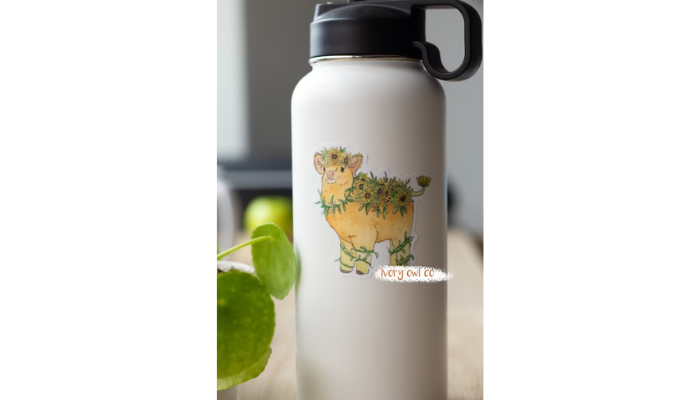 14. Cheer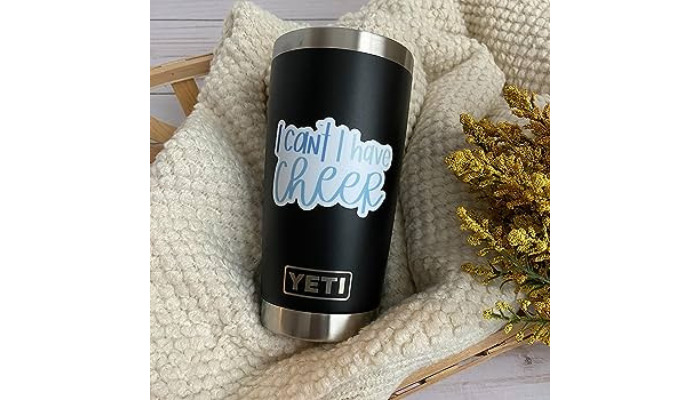 15. Panda Paint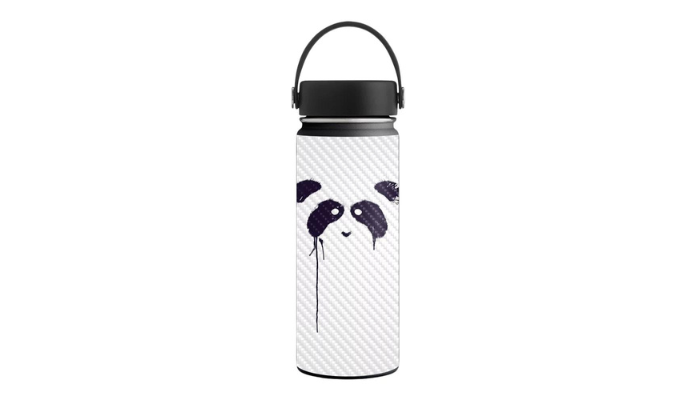 16. Vintage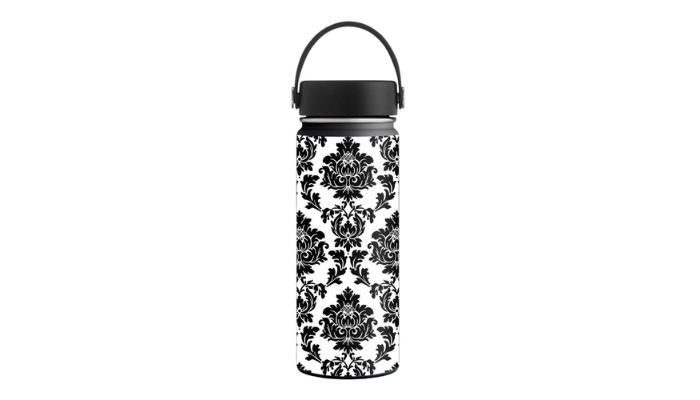 17. Track and Field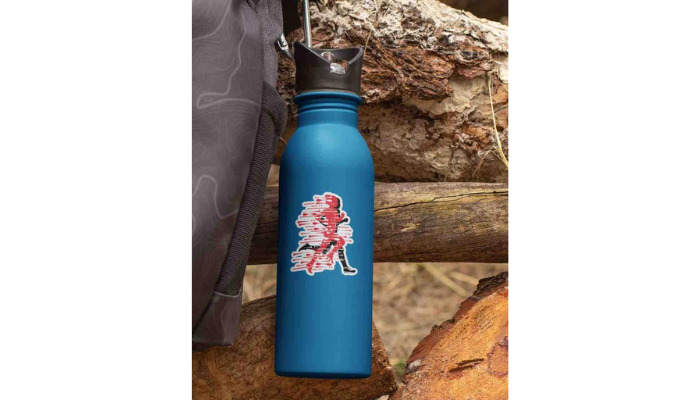 18. Bubble Gum Cheetah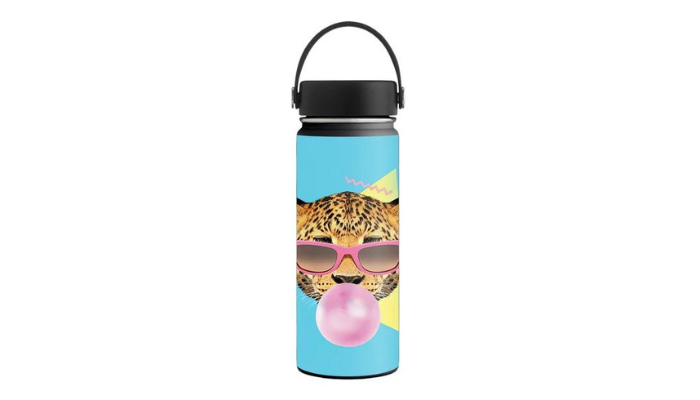 19. Blue Vines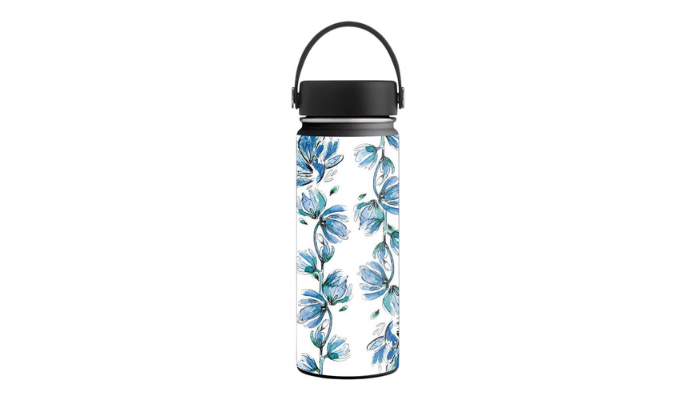 20. Forest Bunny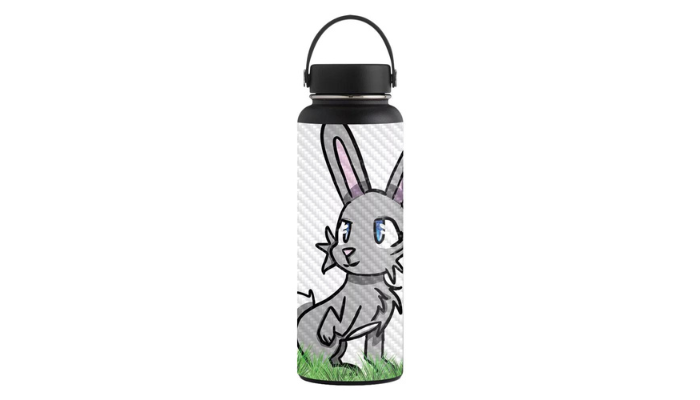 That's it. These are the 20 best hydro flask sticker ideas.
How to Seal a Hydro Flask With Stickers
4 methods to make stickers waterproof and design your bottles:
Use waterproof materials for printing.
Protect with self-adhesive laminating films.
Apply clear-coat sealant.
Get a thermal laminating machine.
Where to Get Hydro Flask Stickers for Free
Check out these 15 companies that give you cool hydro flask sticker ideas. Take a look and make your bottle unique! Most of the companies on these lists offer free waterproof stickers.
1. Etsy
The place I love to stop at for anything old-fashioned, special, and crafted by hand. You can buy a whole set of hydro flask stickers for under $2!
2. Amazon
Amazon has great hydro flask sticker ideas just for you. If you're seeking affordable options, it's a great place to begin your search for budget-friendly hydro flask stickers.
3. Hydro Flask
Hydro Flask knows that many customers enjoy personalizing their water bottles. They provide different free stickers, and all you have to do is send them a stamped envelope with your address to get your Hydro Flask sticker with the logo.
4. Sticker Mule
Sticker Mule is awesome because you can use your designs on your own! Just send your designs, and they'll make and send you the stickers. You can also make personalized buttons, magnets, and labels with Sticker Mule.
5. Elevatedfaith
ElevatedFaith is a group of people who follow Christianity and sell different types of clothes and accessories that show their Christian beliefs. You can help the group and show your faith by using a sticker they offer.
6. PETA
PETA wants to help animals live better lives, keep them safe from harm and hunting, and stop people from using them for food and clothes. If you like their ideas, you can join their group and show you're a vegan by using their stickers on your water bottle.
7. Manai
Manai Design is an excellent brand that creates special designs for shirts. They mostly draw pictures of nature, besides their hand-made clothes and stuff. Also, you can get stickers on their site.
8. IvoryElla
IvoryElla doesn't sell ivory as its name suggests. Instead, it's an organization that helps save elephants. You can help by using their stickers and telling others about them.
9. CoalaTree
CoalaTree is a brand that sells outdoor gear and clothes for camping and adventures. They care about the environment and make strong, tough clothing that can handle tough weather. You can show off their adorable Koala mascot by getting their stickers for free.
10. DutchBros
DutchBros, a coffee company from Oregon, offers tasty coffee for any occasion. Besides freshly baked treats and great coffee, you can also get stickers and reach out to them.
11. Annie's
It is a food company that offers different kinds of meals, such as cheese, Mac, and cereals. They also make special snacks. They even have products for people who don't eat gluten or animal products. If you want, you can ask for a sticker with a bunny design to decorate your water bottle.
12. ImpossibleFoods
A fairly new company called ImpossibleFoods makes plant-based alternatives to meat and dairy products. They want people to eat less animal-based foods to help animals, and if you're on board with that, you can ask them for free stickers.
13. TogetherWeRise
TogetherWeRise is a project that aims to improve the lives of kids in foster care. If you'd like to help, you can show your support by using their stickers.
14. Volcom
Famous for its eco-friendly sports gear and a variety of clothes, Volcom also provides a range of cute stickers for fans to show support for the company. To get them, just send a stamped envelope with your address to their office.
15. Madera
Madera is a special company that creates high-quality and one-of-a-kind wooden hammocks. Their hammocks are very comfortable, and for every hammock they sell, two trees will be planted. You can also ask for their sticker designs.
5 Ways Hydro Flask Decoration Ideas
Here are 5 ideas for decorating a hydro flask.
1. Go Classic
Stickers are the simplest and most popular method to personalize your Hydro Flask. We prefer to buy them at events and craft fairs. You can get them online from Redbubble or Amazon. Just remember to choose cool stickers that can handle water so they stay nice even when you clean your bottle.
2. Hydro Flask Engraving
Many online companies can engrave Hydro Flask. However, you can try DIY by watching online tutorials (though I'd suggest letting experts handle it). Most guides suggest drawing your design on paper first and then carefully etching it out using a cutting tool.
3. A Friendship Bracelet
You can easily decorate your Hydro Flask without making any permanent changes. Just get a ready-made bracelet or look online for a pattern you like. Then, simply tie it to the cap, and you're all set!
4. Acrylic Paint
Begin by creating a drawing with a pencil. Afterwards, trace over your sketch using acrylic paint while being attentive. To secure everything, you have the option to apply a sealant such as Modge Podge.
5. Wrap Scrunchies
Using the Hydro Flask to hold scrunchies is a great fashion choice for VSCO girls. We like the idea because we always lose hair ties. Instead of just one scrunchie, you can decorate it with more hair ties to make it look better.
Create Mockup with Hydro Flask Sticker
After you have come up with your hydro flask sticker ideas, simply go to the mockup generator to create product mockups quickly. If you're searching for a free tool, Mockey is the best choice. Steps to use:
Select the Sticker category.
Add Design
Choose the template.
Customize.
Download in PNG format.
Conclusion
Hydro flask sticker ideas show how lots of people like to add their personal touch to their reusable water bottles with innovative and lovely designs.
Certain individuals also make money by selling their Hydro Flask sticker ideas on websites like Etsy or Redbubble.
However, we have covered 20 hydro flask sticker ideas for you. Also, we have discussed pink hydro flask sticker ideas.
FAQs
Are vinyl stickers good for Hydro Flask?
Vinyl stickers can handle water and can be washed in the dishwasher without any issues. These stickers work well on hydro flasks. Instead of getting stickers that aren't very good and need to be changed a lot, go for good ones that will stay looking nice for a long time.
Can you decorate a Hydro Flask?
The simple look of Hydro Flasks makes them great for personalizing. Some people use stickers, while others are really into painting their own designs on them.