Yearbook covers are blank canvases waiting for your creativity. Preparing for what's to come in the rest of the yearbook, the cover usually shows the year's primary theme.
You have different choices for showing your school pride, like traditional spirit, references to celebrations, or remembering your past year.
To help you, we've come up with 30 yearbook cover ideas. These designs are flexible and can be customized to suit your school.
We will also cover elementary and preschool yearbook cover ideas. It has graphics and fun quotes that connect with students, as well as classic designs that make your photos stand out.
Table of Contents
30 Yearbook Cover Ideas 2023
Here are 30 yearbook cover ideas.
1. Best Days Ever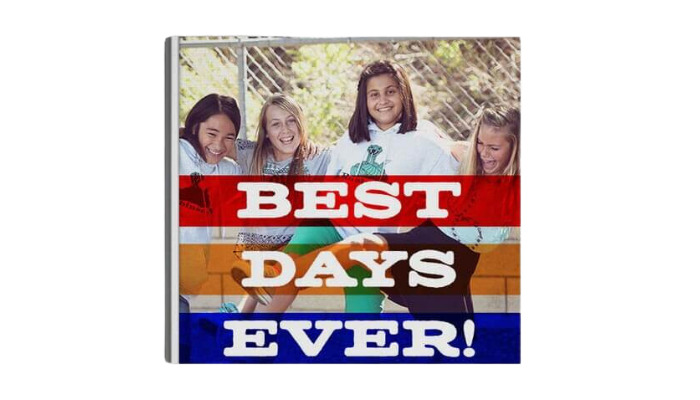 This colorful cover is just right for kids in elementary school. They'll really like the polka dot pattern. If you want elementary yearbook cover ideas, check out this one.
2. It's About Time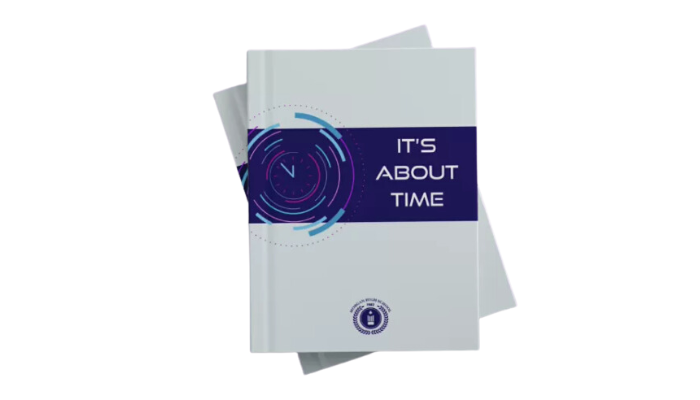 It's about time. It is a flexible yet always important topic for your high school yearbook. You can choose to include various images and drawings that show how you experience time in the book. You can even use different ways of tracking time to represent each part.
3. ABCs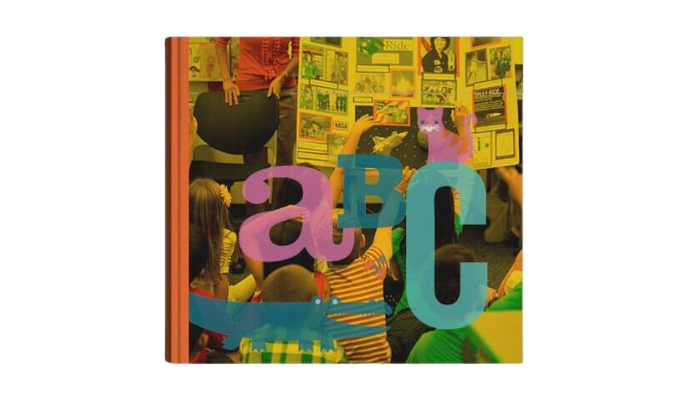 Little children will really like the colorful yearbook cover showing cute pictures of cats and alligators. They will enjoy looking at a yearbook with a bright cover that has the ABCs on it.
4. Emoji Expressions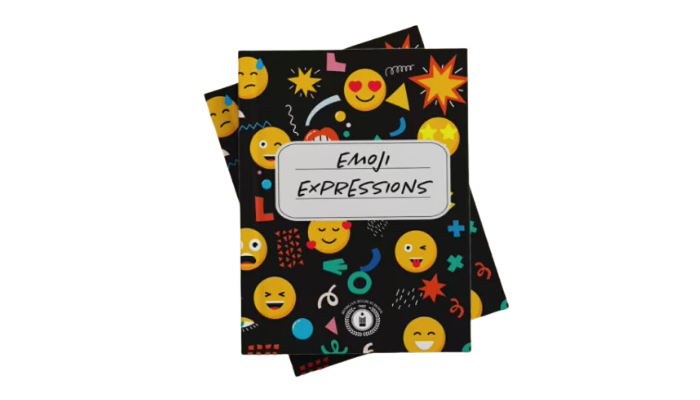 If you're looking for a playful yearbook, using emojis is a fun idea. Since high school students have been using emojis for a long time, you and your friends are the best people to remember your school year.
5. The Best Year Ever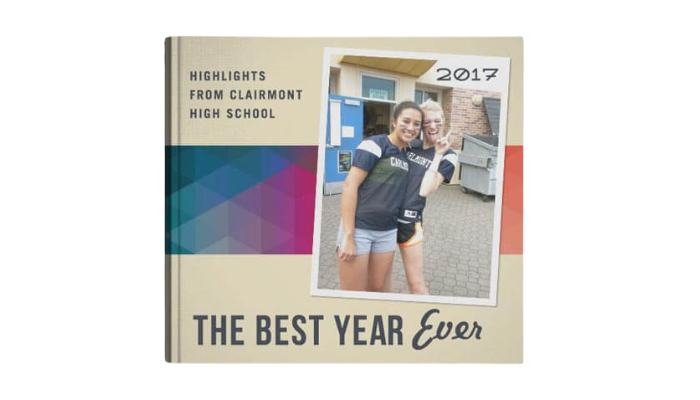 Display the best parts of your school experience with this cover design. It has space for your image and colorful background. Whether you wish to show joyful students in class or at prom, this is a great way to share your photo.
6. Make Your Mark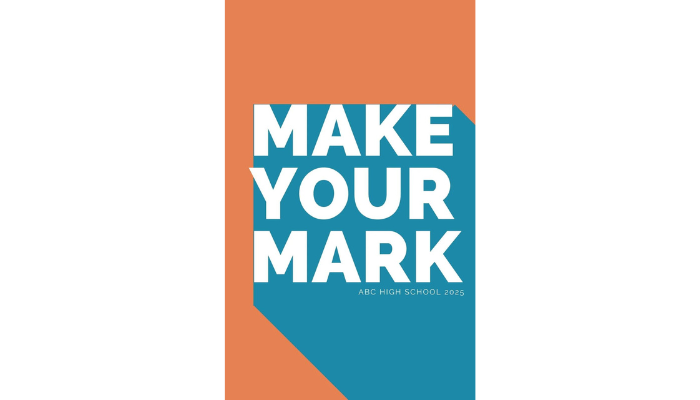 Motivate students to keep achieving wonderful things that highlight the impact they're making on the globe. Design the yearbook around the amazing achievements students are currently engaged in, showcasing how they're creating a lasting influence at school.
7. A Year About Us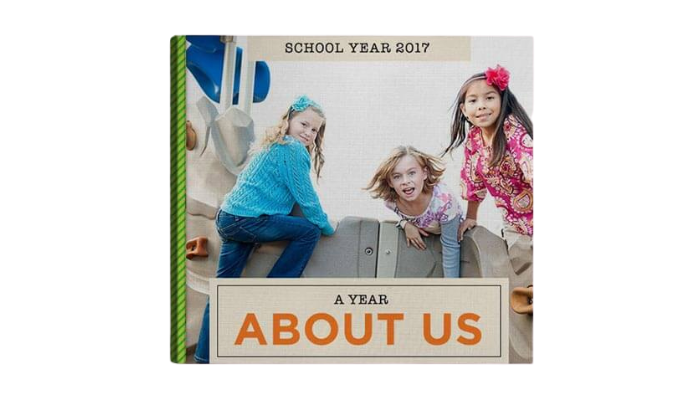 If you'd like to feature a photo as the main focus on the yearbook cover, take a look at this one of the creative yearbook cover ideas. Display your students' happy faces with this yearbook layout, which includes the phrase "A Year about Us."
8. Crossroads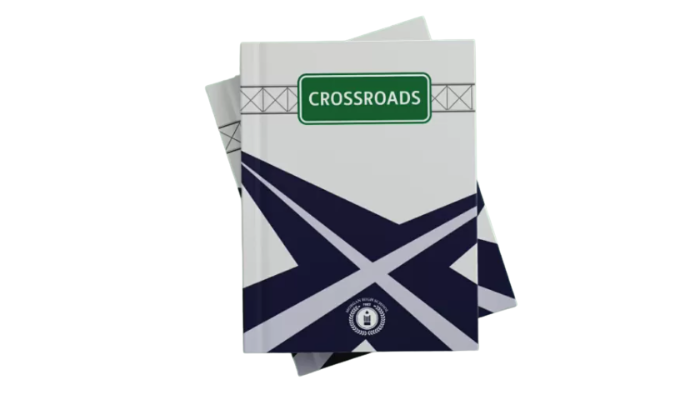 Celebrate the various choices that high school students can make with an interesting theme that highlights the different challenges teenagers come across.
Alternatively, you could choose to keep it more general and select artwork that shows different crossroads along with visuals representing the choices teenagers encounter.
9. Go Big or Go Home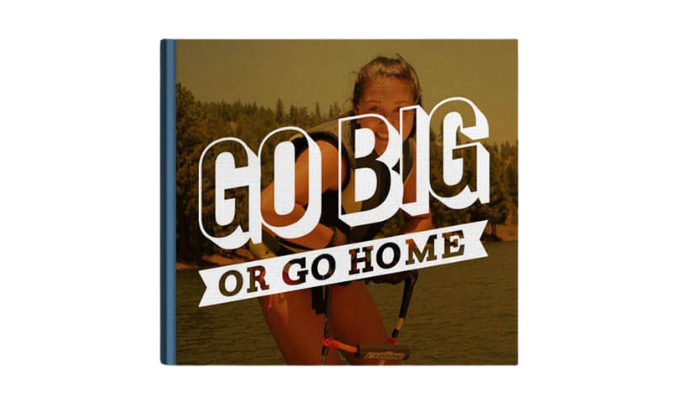 If you want new yearbook cover ideas, take a look at this daring "Go Big or Go Home" structure.
10. Dancing Through Life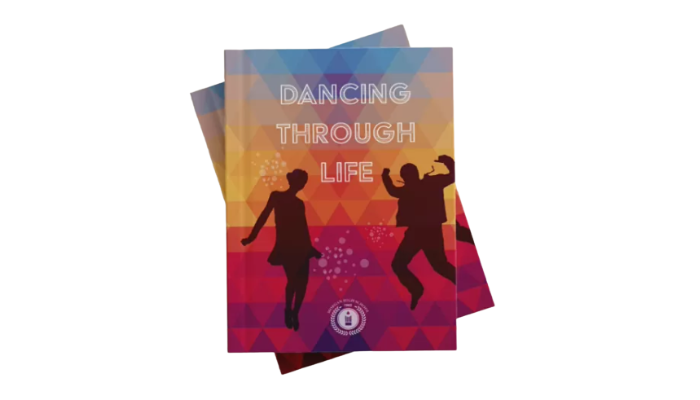 Not everyone has rhythm, but the idea of moving through life like dancing is something that all teenagers can understand. The theme for this yearbook lets you highlight the various dances that happen at your school during the year.
So, make sure to gather lots of photos from these events.
11. School Memories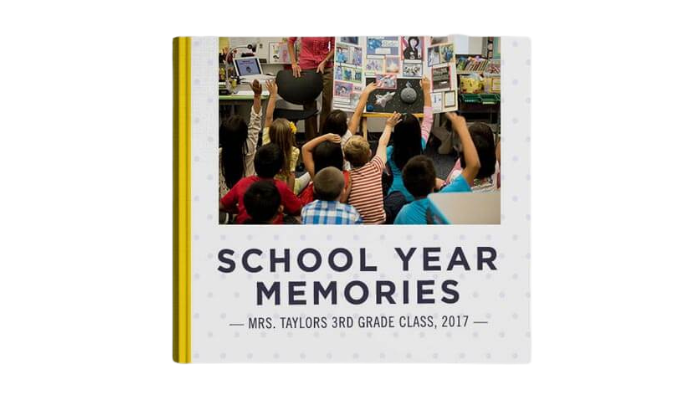 With the charming picture of a school bus, this is a cute choice for young kids in elementary school. Use these School Memories yearbook cover ideas to showcase your class photos.
You can mix art and pictures of dancing with messages about enjoying life to create inspiring thoughts for teenagers to think about.
12. Everyday Happiness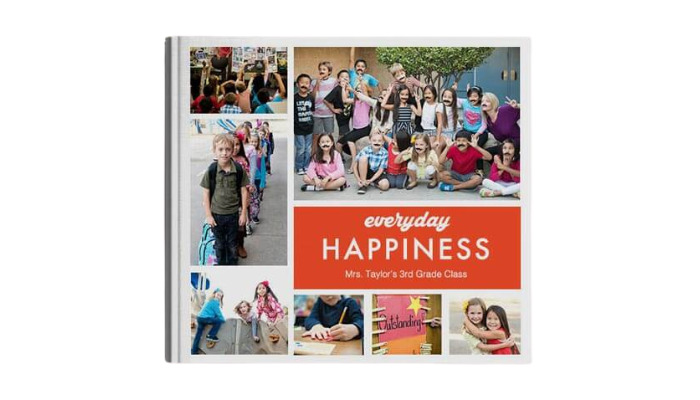 A hilarious picture of your entire class can make the yearbook cover even better. If you're thinking of making a collage for the cover, you can get ideas from this cover that displays moments from the entire school year.
13. Seasons
The different seasons are a good way to compare the various changes teenagers experience during their time in school, starting from their first year to when they're the oldest. Make parts for summer and winter with matching words and pictures that show the journey.
14. From A to Z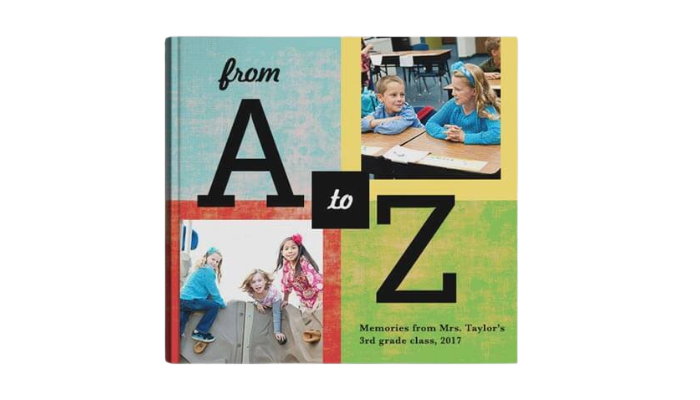 Join in the celebration of the whole school year, starting from the very first day up to the final one, with this enjoyable yearbook cover featuring the theme "From A to Z." The phrase "From A to Z" complements a picture of the entire class standing together, all set to start the school journey.
15. Superheroes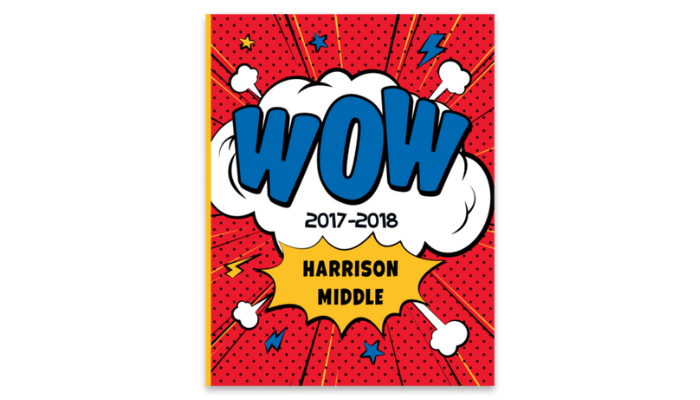 This cool way makes the most of how comic books are turning into really big movies right now. Remember Wonder Woman and Iron Man? At your school, every student can have their own favorite hero, just like them!
16. Senior Year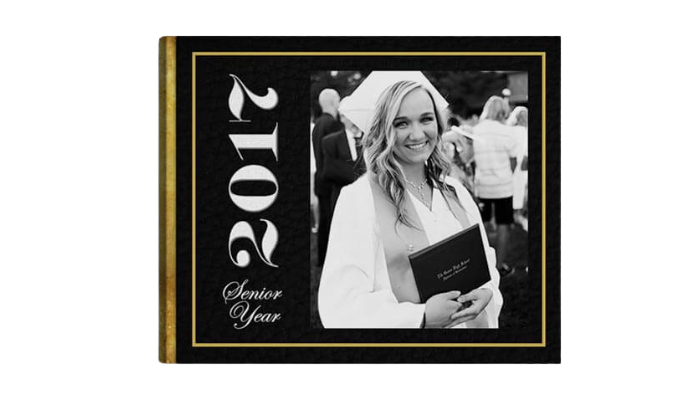 To bring some vibrant color to the yearbook cover picture, consider putting a frame around the photo. For the senior yearbook cover, using a graduation picture is a fantastic idea because it beautifully represents the achievement of the graduating class.
17. Joy in the Little Things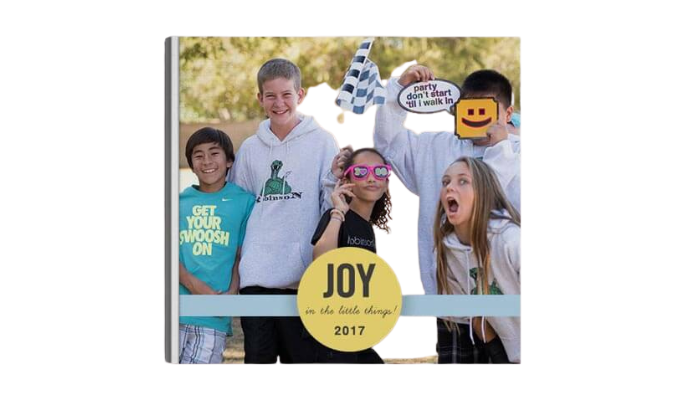 Display the enjoyment your students share by using the "Joy in the Little Things" cover for your yearbook.
18. Life is Good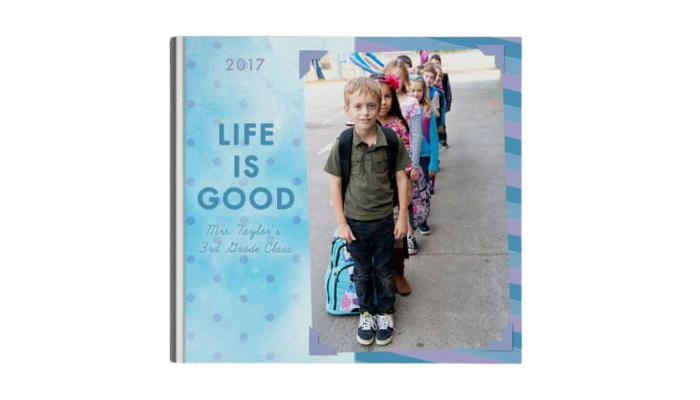 The happy phrase "Life is Good" fits really well with the colorful stripes on this yearbook cover. The words "Life is Good" fit well with different yearbook cover images.
19. Watercolor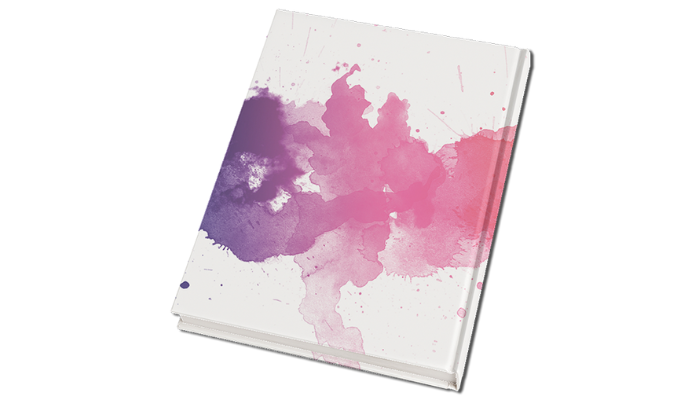 Watercolor painting is really popular at the moment. It's showing up on clothes, used in school art projects, and even for decorating school walls. So, it makes sense to think about using it as a theme for the yearbook.
The colors in watercolor paintings are pretty and can be used in different ways. And the best part is, it looks great without needing a lot of complicated things.
20. LOL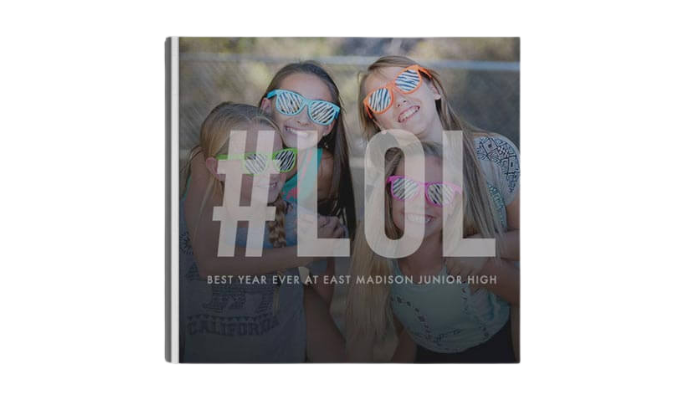 If you want yearbook cover ideas, consider putting a hashtag phrase on it. Make the cover of your yearbook LOL image of your classmates.
21. Memories to Cherish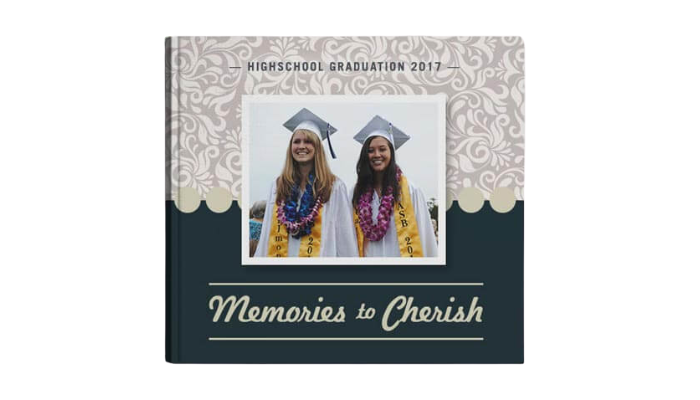 Show three favorite moments from your school year on the yearbook cover. The yearbook is full of the special memories students love, and the cover honors that idea.
22. School Days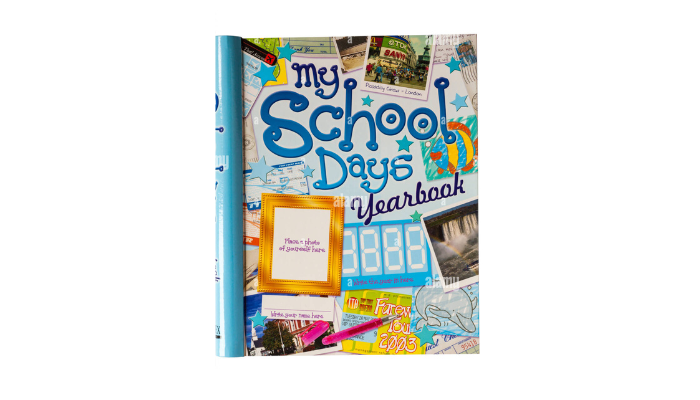 With its imaginative layout, big photo, and vibrant colors, the yearbook cover is truly impressive. Make your school year a success with this ruler-inspired yearbook cover.
23. Gamify It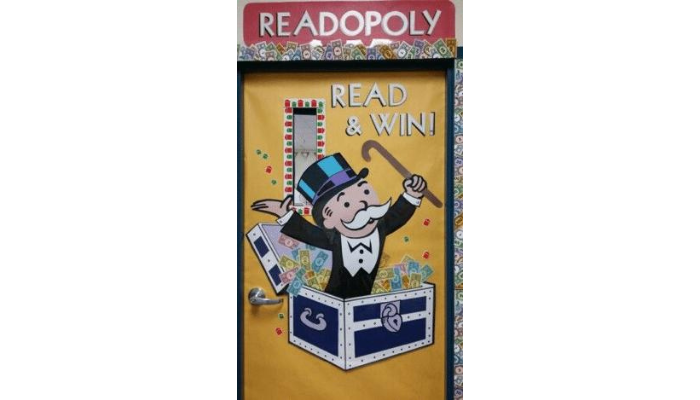 Yearbooks and Nostalgia are a perfect match, just like eggs and bacon or jelly and peanut butter. Think about the fun times your students had during sleepovers and game nights, and use that as a theme for your yearbook. You can get inspiration from a classroom door and apply this idea to your yearbook as well!
24. School Rules
Remind the students about the fun they enjoy in school with yearbook covers with the School Rules. These covers have colorful stripes that make them enjoyable.
The cheerful "School Rules" design ideas will encourage students to improve their cursive writing, and they will also like the colorful stripes in the background of their photo.
25. Little Moments Big Memories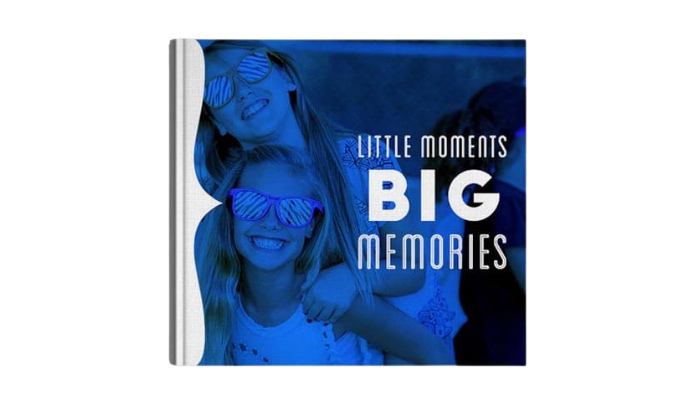 The filter on the image makes it look cool, which kids will really enjoy. The words "Little Moments, Big Memories" on the cover make it feel special.
26. Just Hanging Out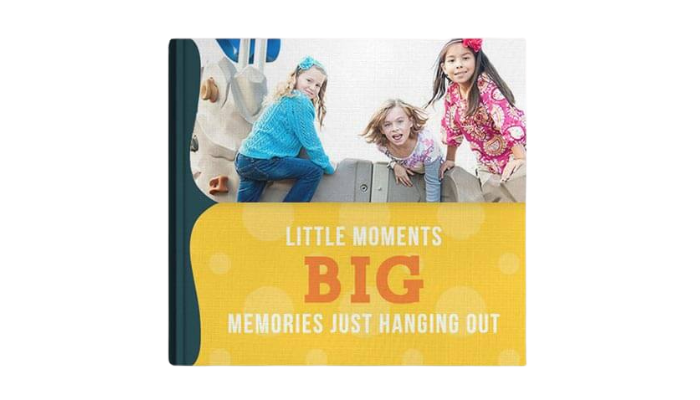 If you're considering putting a relaxed photo on your yearbook cover, get ideas from this cover called "Just Hanging Out."
27. Stay Gold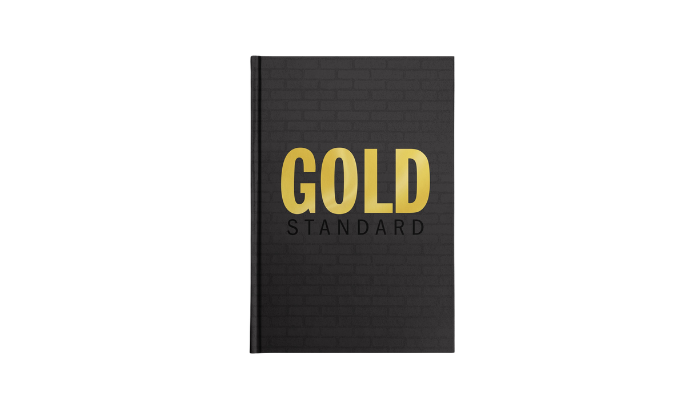 Do you have a special book or poem that all students in your school need to read? Use it to find ideas! Students will like themes like "Stay Gold" because this will remind them of what they learned in school.
28. Fun Times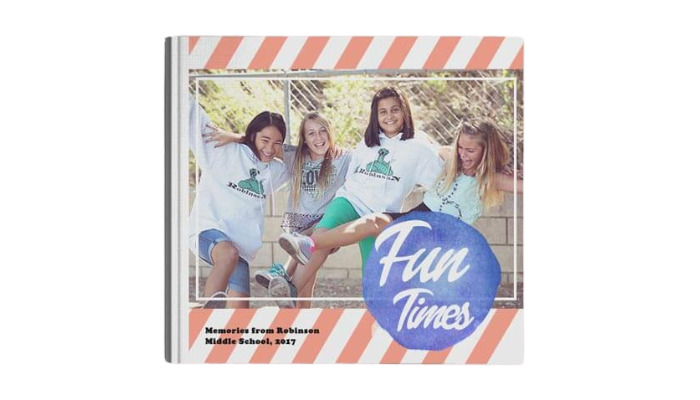 A picture of classmates laughing together fits well with the phrase "Fun Times." Get your students to wear their sunglasses for an idea for the yearbook cover.
29. Palo Alto Warriors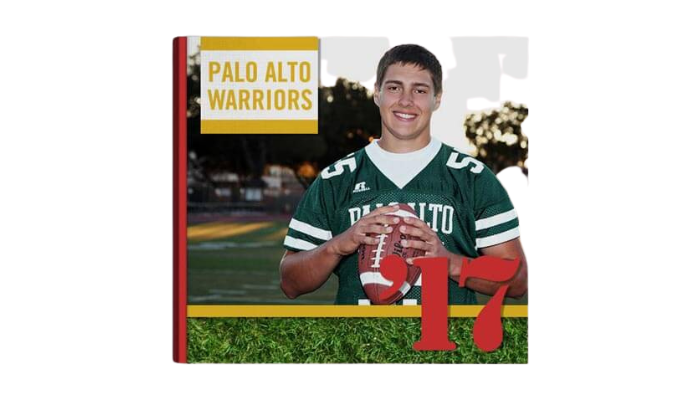 Go to your football field to take a cool yearbook cover image of a school football player wearing a letterman jacket.
This year's yearbook cover image is a wonderful way to show appreciation to your players for an awesome season.
30. Quotes Galore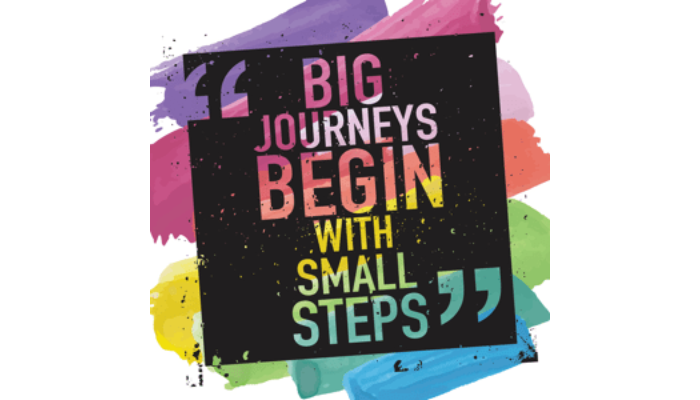 Whether you gather quotes from fellow students or craft uplifting messages as a yearbook committee, this is currently highly favored. You can make the yearbook more important and meaningful for every student by allowing them to add something unique.
Best Way to Use Your Yearbook Cover Ideas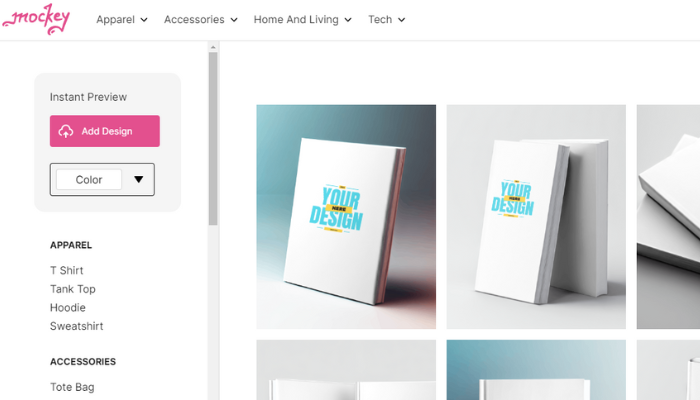 Once you have your cover idea, you should generate mockups. But why use mockup? In designing and making choices for yearbook covers, mockups can be a valuable tool. Why they're popular:
Visualization
Feedback
Testing concepts
Customize your idea on books
Time and cost efficiency
Isn't it great! Also, you need a free mockup generator. That's where Mockey comes in. Mockey is completely free. You can customize, download and share your book mockups without any watermark. Steps to follow:
Choose book category
Add Design
Select your favorite template
Customize
Download and share
What Should Be on a Yearbook Cover
Interested in creating your yearbook cover? Here are some easy tips to help you achieve the best outcome.
The book covers wrap around the entire book. Although we usually see the front and back covers as distinct, they are actually one continuous image that encircles the book.
Arrange the yearbook cover with one big picture. The back cover lies left, the yearbook front cover ideas lie right, and the spine lies in the middle. We can provide design templates to make sure the sizes are perfect – just let us know!
Use 300 pixels/inch if you are using any software. Make sure your camera is set to RAW or HDR when taking a photo. If you're creating a painting or drawing by hand, ensure it is A3 size in landscape format.
After that, scan it with high quality, preferably at 300 pixels per inch.
Now comes the difficult choice: deciding what to put in the cover design. We all enjoyed a good group photo. If the inside pages of the yearbook have a theme or main color, it's a good idea to use similar colors to make your whole book look connected. Bright and strong colors usually look nice. Also, it's a good approach, to begin with one main thing in the design and build the rest around it.
Tips for Yearbook Cover Ideas for High Schools
Don't choose the first idea you think of! Look at different yearbook cover ideas and themes for your school yearbook before deciding. Coming up with special themes and picking one is the beginning of this exciting project. It will take a whole year to create and make this meaningful keepsake book great.
As you come up with your cover ideas for yearbook, use these 5 tips to make the process faster:
Don't forget to credit your ideas.
Seek input from non-staff students.
Keep a timeless theme in mind.
Don't forget to include trends.
Choosing a theme is the fun part.
Run a Contest for Yearbook Covers
The most important step is to understand what you are searching for.
It might seem really simple, but to run a contest for yearbook covers to succeed, you need clear rules for the art. This art could be of your school mascot or a favorite memory from the year. There must be a theme for whatever you are doing.
That's all you need; just spread the word.
Once you have yearbook cover contest ideas, use social media, flyers, and posters to share information. Make sure to be clear about crucial details, such as what you need and the deadline. While doing this task, here's a list of other things you might wish to add to your requirements.
Student's class, grade, and name
Things we'll use, like materials and tools
Size and measurements
Specific words or phrases needed
School symbol
Rules about colors and how it should look
Conclusion
Make your yearbook cover stand out with these 30 yearbook cover ideas. Yearbooks for college and high school usually have a single color on the cover to look elegant and sophisticated.
This makes people feel like it represents wisdom and smarts. Some schools also add their motto and logo. And sometimes, a yearbook cover is colorful to match what students like.
FAQs
What should I put on my yearbook cover?
Use artwork made by students. Choosing student-created art is consistently a popular option for a yearbook cover. You can select one artwork or combine various pieces to make a collection.
What are some good themes for yearbook?
Watercolor themes, superheroes, literature, and quotes are some good themes for a yearbook.
How do you make a good yearbook theme?
To make a good yearbook theme, you need to consider:
Engage directly with students
Describe school events and activities
Keep the yearbook consistent and clear
What is a yearbook theme page?
Throughout the year, a theme drives the narrative based on an idea. On the cover, end sheets, as well as on openings and closings. It combines the overall story and adds personality to it.