You can stick stickers on anything to make them look pleasant. Place them on your backpack, fridge, car, laptop, or any other item you wish to draw attention to. Besides just using them, you can also learn how to make stickers to sell online. This could be a good way to make money because lots of people like buying stickers.
As per eRank, a tracker of popular items on Etsy, the term "stickers" ranked high in searches. This indicates a strong desire for such products, leading to the exposure of multiple sticker stores in recent times.
How about beginning your very own business? In this article, we will learn how to make stickers to sell online and provide some suggestions for getting more people interested in the sticker business.
Table of Contents
Quick Guide on How to Make Stickers to Sell Online
The quick guide on how to make and sell stickers online.
Choose the file you would love to print from your computer.
Please connect your computer to the printing machine.
Get ready to select your preferred type of paper and then print out the design.
If your printed design needs a finish or lamination, apply it.
To cut your sticker, utilize the Cricut machine.
Create Custom Stickers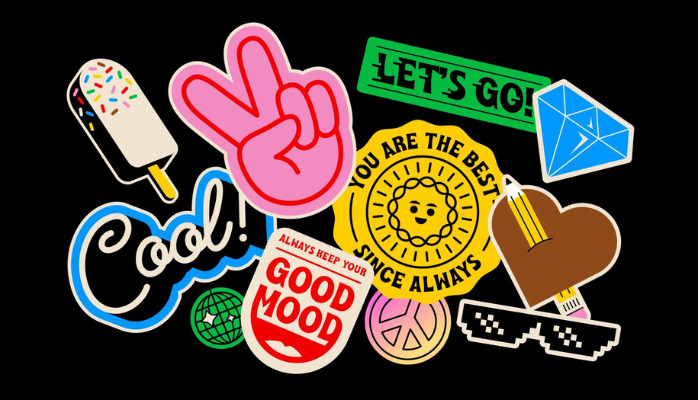 Initially, consider the stickers you wish to offer for sale. Because there are already many sticker stores out there, it's important to come up with a special and distinct look for your stickers so that you can catch people's attention. To come up with ideas for your stickers, think about things you enjoy doing, styles of art you like, meaningful quotes that reflect who you are, and groups you belong to.
You can download the app and use your hand to draw when you want to make a sticker design. If you have an iPad, you can use Procreate to draw, color, and add textures, whatever you want for your design.
What Type of Stickers Sell the Most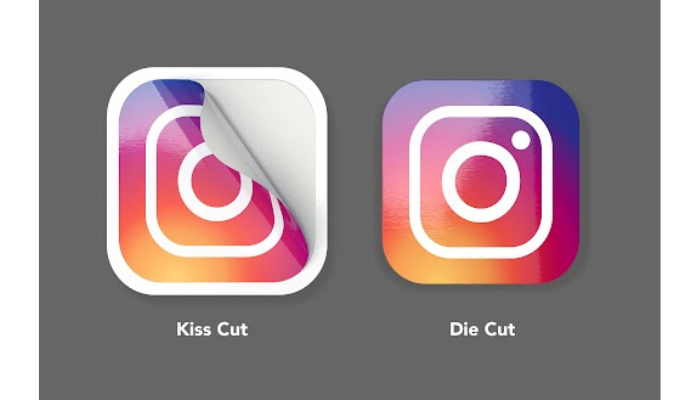 If you're thinking about making stickers, you have different options for how they can be cut and finished. Figuring this out ahead of time will make your work smoother. Stickers can be kiss cut or die cut.
In kiss cuts, the sticker layer is cut while the backing is retained. After removing the sticker, the backing and border remain. Cute stickers of different designs can be made using this cutting approach. Stickers can be made using this technique.
The sticker material is cut together with the backing material to form a die cut. Simple shapes like squares or circles could be used, or more complex structures.
What Are the Best Type of Stickers
Different materials can give stickers a different look. Matte finishes are better for fine details, whereas holographic stickers look better for bolder designs. Some of the options are:
Vinyl paper
Matte
Clear
Holographic
Prismatic
Mirrored
How Do I Design Stickers to Sell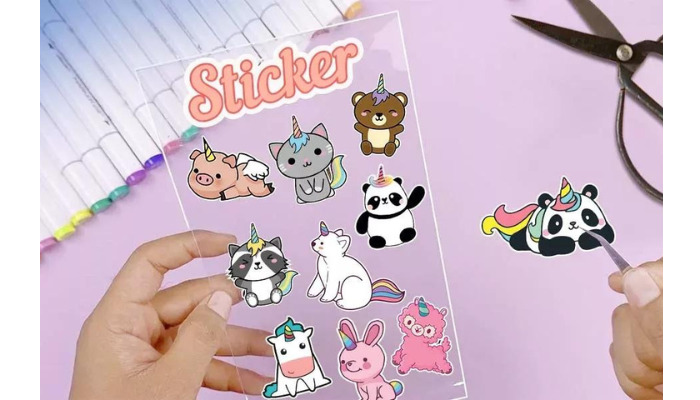 You can create custom stickers in several ways. Certain individuals pick the DIY method, wherein they create, trim, and produce stickers within the comfort of their own homes. In some cases, stickers are made by professionals rather than by individuals. In addition, you can also hire print-on-demand services.
We will provide a detailed breakdown of the advantages and disadvantages of each method.
Using a Cricut to Print Stickers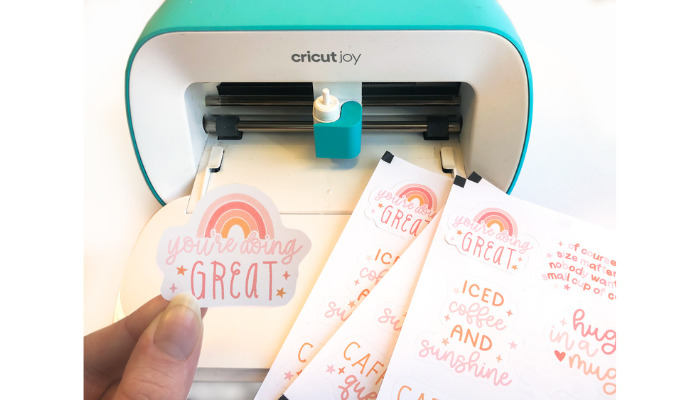 If you want to create your stickers from home, you will require the appropriate equipment. The Cricut machine cuts precise designs from a variety of materials, including paper, using a blade similar to the primers.
Calibration of the Cricut machine requires the included software. To access calibration, simply navigate to your account. It's advisable to conduct a few trial cuts using a machine such as a Cricut to make sure your cutting stays within the designated lines.
It's advisable to conduct a few trial cuts using a machine such as a Cricut to make sure your cutting stays within the designated lines.
Experimenting might be needed when printing at the house to make sure everything is perfect.
Sticker Mule for Sticker Printing
A company can also print stickers for you if you want to pay for them. Using Sticker Mule, upload your art on the internet, and the business prints and trims and sends you the completed stickers. If you don't have much money to spend, GotPrint is the better option for you. It costs around half of the Sticker Mule. Unfortunately, vinyl stickers cannot be printed with this printer. Be sure to consider this when choosing a sticker printer for your company.
With a sticker printing company, you don't have to calibrate your own cutting machine, which means you don't have to worry about that. It makes sense if you're placing a lot of orders and don't wish to buy printing tools for home use or if you're too busy to print them.
Mockup Generate With Your Custom Stickers
After you've prepared your sticker design, you have the opportunity to generate sticker mockups using Mockey. This versatile tool offers a variety of products to showcase your sticker on, including cars, laptops, and books. The best part is that you can download these mockups for free, without any watermark, ensuring your designs look professional and ready for use.
Print Stickers with POD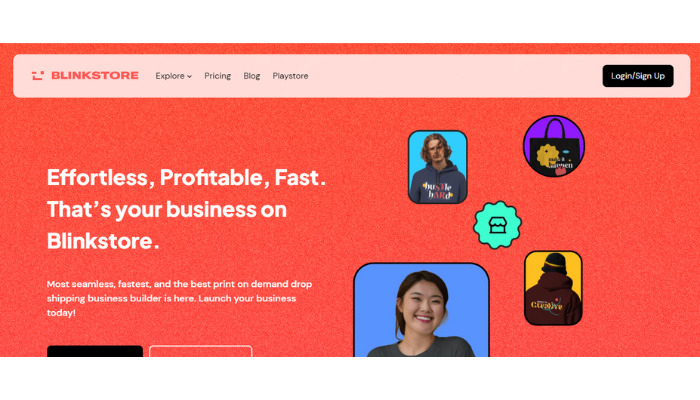 The final way to print stickers is by using POD dropshipping. The best website is Blinkstore. You can upload your design, and it handles everything else – cutting, printing, and sending orders to the customer. Dropshipping relieves you of many responsibilities, but it also reduces your control because you can't observe the final product.
How Can I Sell My Stickers Fast
Once you're prepared to make money from your creations, there are several ways you can sell your stickers. There are several ways on how to make stickers to sell online, such as Etsy, RedBubble, and starting your own sticker store.
Do Stickers Sell Good on Etsy and Redbubble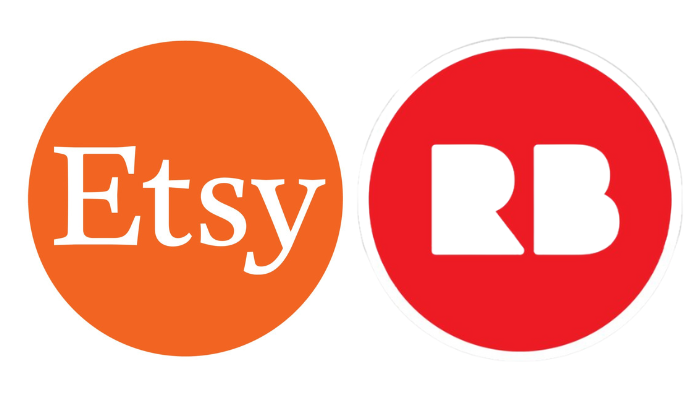 Every time you put a new item up for sale on Etsy, there's a charge of $0.20. This fee gets renewed at a specific time. If you sell something with a basic account, you'll need to give a 5% part of the money you make as a fee, along with a charge for the transaction.
Although Etsy is easy to get started with, you'll only have a few choices for making your site unique compared to other creators' sites. Be sure to improve your store using the following::
Captivating descriptions of products using keywords.
Good photos of the product to get people's attention.
An easy and efficient way for customers to quickly check out and receive their orders.
Using Redbubble makes selling a bit simpler because you don't need to create and send out stickers on your own. On sites like Redbubble, you can upload your artwork on the marketplace to share with others for free.
While Redbubble helps with selling stickers, it has limited influence on making and delivering them. Having a hard time standing out can be challenging. The profit margins of Redbubble-created products can also be fairly low because you'll be paying a portion of sales to them.
Bonus Tip on How to Make Stickers to Sell Online
If your existing online store wants to expand its product range by including stickers in your offerings, you could discover value in the following suggestion. Welcoming sticker marketing presents a wonderful chance to improve your brand's presence. Sticker marketing involves presenting your customers with an additional sticker alongside each of their placed orders.
What could be the reasoning behind such an action? Instead of discarding the sticker, individuals may actively seek out a suitable surface to stick it to. Your customers are already fascinated by the item they are purchasing, so discovering a sticker with your beautiful design would definitely be a lovely, unexpected gesture. Crafting a positive encounter with your shop is bound to produce a desire within your customers to return for further engagements.
After applying the complimentary item to their belongings, it will come into view for numerous individuals. Should the design or message of the sticker strike a chord with them, there's a chance that individuals will recollect it and engage with your company in the near future. Thus, it's a mutually valuable outcome!
While it's not compulsory to provide this for your store's success, doing so might increase the chance of making another sale to the same customer, as you'll be introducing Wonder to them. Moreover, including an extra item can improve the thrill of unboxing, creating a more delightful experience for your customers.
Conclusion
Your ideas have now been brought to life thanks to the information you have learned on how to make stickers to sell online.
Stickers might seem little, but people understand that creating stickers from the beginning requires a lot of effort. That's why stickers will always be needed.
When you compare it to other types of businesses, starting a sticker store is a pretty easy and cheap way to become an entrepreneur. From adorable cartoon ones to logo stickers and even amusing quote stickers, various types you can make to achieve the fulfillment and earnings you want.
You can also watch this beginner video guide on how to make stickers to sell online.
FAQs
How to sell homemade stickers online?
To create your own stickers, you can use digital art software. Once you have your design ready, pick a printing method and a sticker finish that suits your preferences. Sell your stickers on your own website. Ship stickers to customers.
Is selling stickers online profitable?
One can potentially make a good profit by selling stickers online due to their low production costs and high demand. Etsy users frequently searched for "stickers," as reported by eRank.
Can I sell homemade stickers?
Selling homemade stickers online is definitely possible. One option is to create your own designs, print them either at home or through a printing service, and then sell them on online marketplaces such as Etsy or Redbubble.