You've traveled the distance, stayed at the camps, and recorded your adventures. Now, let's explore some enjoyable and uncomplicated ways to display your favorite camping memories!
Let's discuss 15 travel sticker display ideas for you.
Table of Contents
Best Thing About Traveling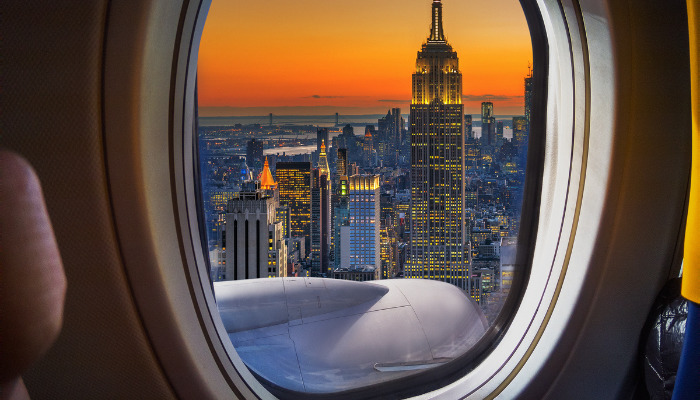 In our opinion, it's about reflecting on our travel experiences and discussing the best and not-so-great parts of the trips. The memories we gather from our camping adventures inspire us to plan more trips in the future.
You can't assign a value to how much kids learn from traveling. We've been going on trips as a family since our children were very young. The things they've learned from our travels have influenced their personalities and their view of the world!
Once you're back from your recent trip, it's a good idea to print your favorite photos or write about your travel memories in a journal. Here are some fun ways to show travel sticker display ideas!
How Do I Display My Travel Stickers
There are different ways to show your travel stickers. Some ways are:
Travel Journal: Put them in a book or journal to make a picture diary of your travels.
Laptop or Phone Case: Add stickers to your laptop or phone case to show off your travels.
Suitcase: Decorate your luggage with stickers so it is easier to find at the airport and looks different from others.
Picture Frame: Put your stickers in a frame and hang them on the wall as art that shows your travels.
World Map: Put them on a map of the world and show where you have been.
Scrapbook: Make a book with pictures and stickers to remember your travels.
Water Bottle or Thermos: Personalize your water bottle or thermos to remember your trips every day.
Bulletin Board: Display your stickers to a board with pictures and keepsakes.
Postcards or Posters: Put stickers on postcards or posters to make them look special.
It's all about what you like and how you want to show your travel memories.
Best Travel Sticker Display Ideas
Here are the best travel sticker display ideas collection.
Old world map
Hanging hearts
Denmark travel
Destination arrows
Hawaii travel sticker
Hawaii hexagon
Retro RV
Brooklyn Bridge
Digital travel stickers
Egypt sticker
Shenzhen frame
DIY Craft
Adventure sticker display
USA travel destinations
Adventure awaits
15 Travel Sticker Display Ideas
There are 15 different ways to display your travel stickers.
#1. Old World Map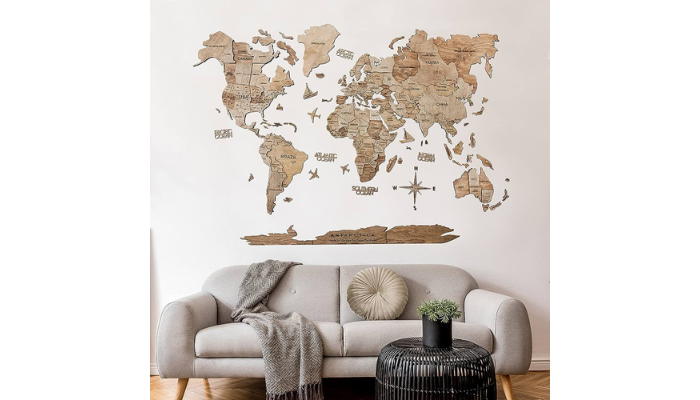 #2. Hanging Hearts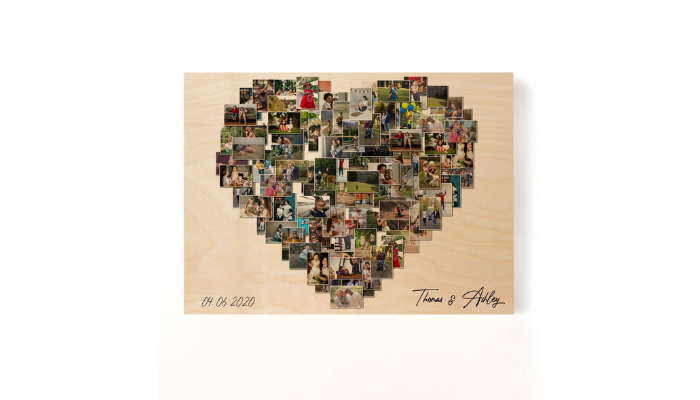 #3. Denmark Travel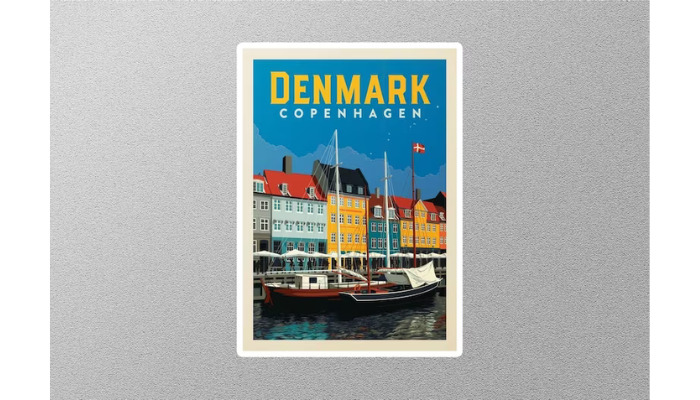 #4. Destination Arrows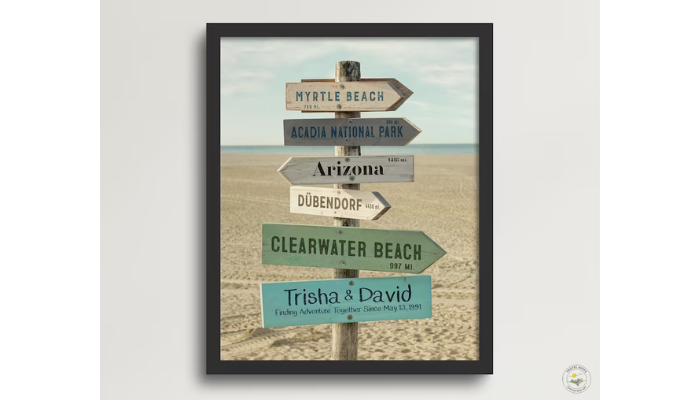 #5. Hawaii Travel Sticker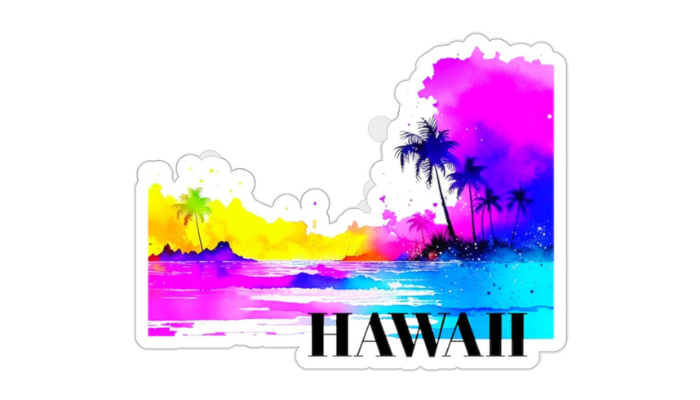 #6. Hawaii Hexagon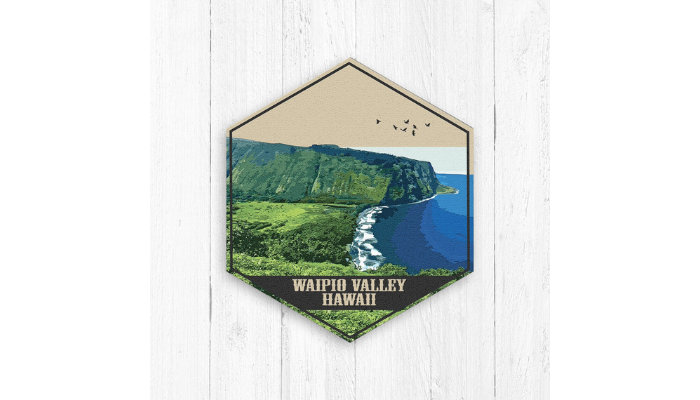 #7. Retro RV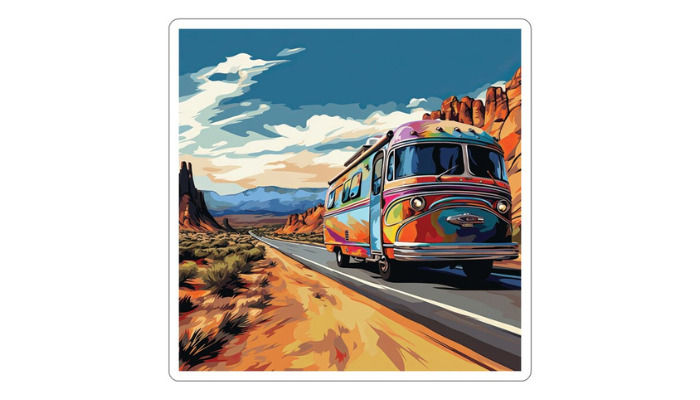 #8. Brooklyn Bridge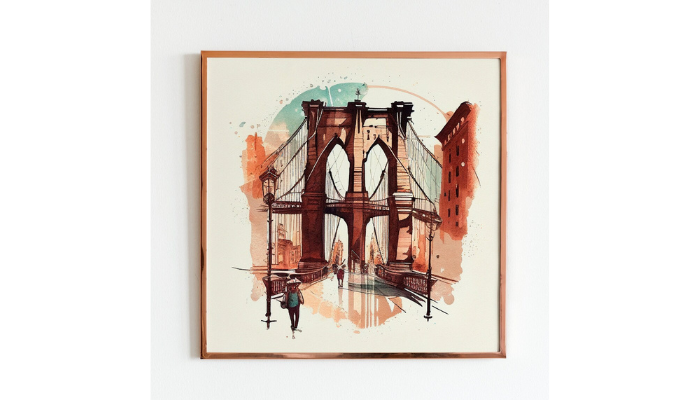 #9. Digital Travel Stickers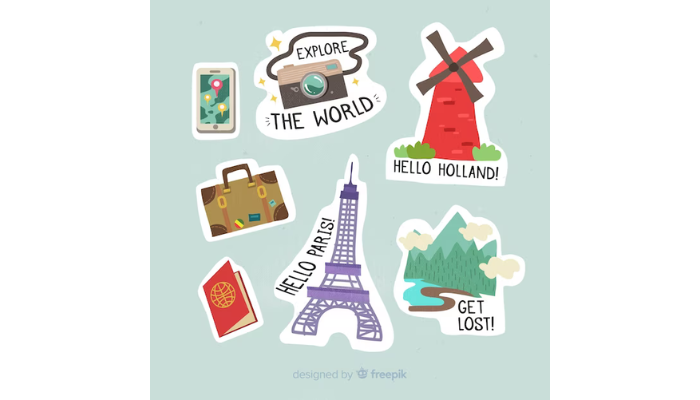 #10. Egypt Sticker
#11. Shenzhen Frame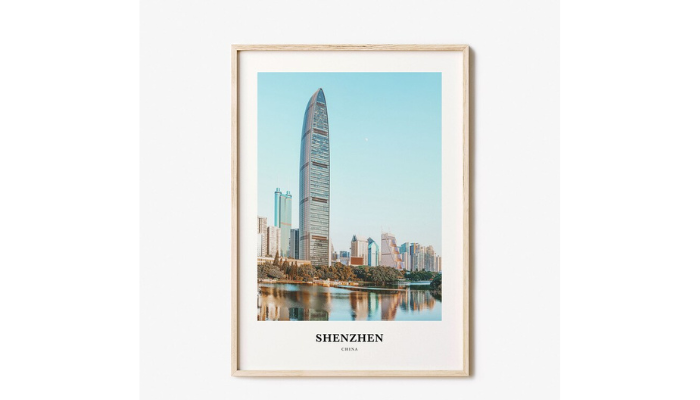 #12. DIY Craft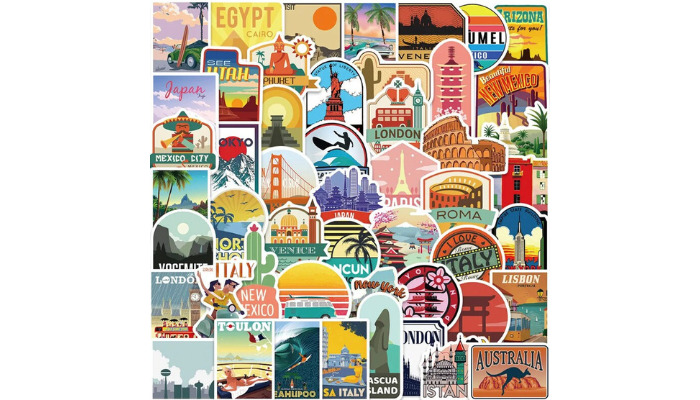 #13. Adventure Sticker Display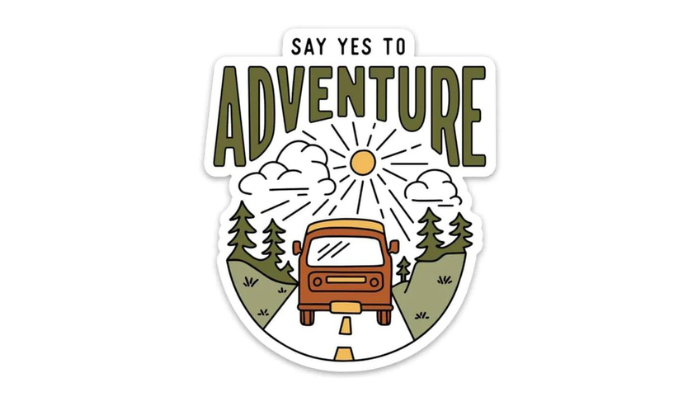 #14. USA Travel Destinations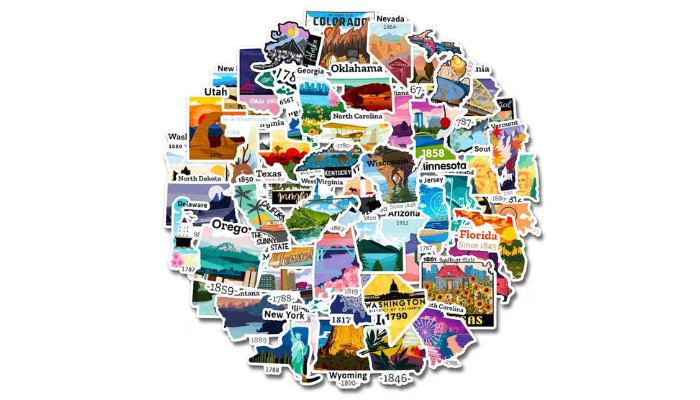 #15. Adventure Awaits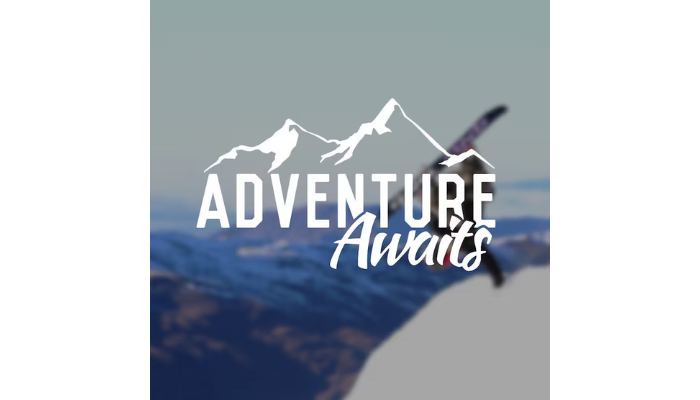 Quick Tips for Travel Stickers
For the best outcome and to make sure your vinyl stickers stick well for a long time, we suggest you follow this advice when deciding where to put them:
Initially, you might think that fabric, cardboard, or paper is a good spot for your cute sticker, but believe us, there are more suitable places.
Stickers can come off cardboard and paper surfaces easily, causing the coatings of the sticker to separate or bend. This can damage the sticker's strength and longevity.
Vinyl stickers work well on curved surfaces like bike helmets and water bottles, but it can be challenging to make them stick for a long time on items with lots of bumps and extreme curves.
Smooth surfaces like glass, plastic, shiny ceramics, and metal work best for vinyl stickers. Stick to these surfaces to make sure your cool stickers stay in place as they should!
How Do I Start a Sticker Collection
Getting into collecting stickers is a fun and simple process. Here's what you need to do:
Gather Supplies: Start by getting some stickers or figuring out which stickers you want to collect. You can get stickers from your travels, buy them on the internet, or exchange them with your friends.
Get a Sticker Book: You can keep your stickers in a notebook or special album made for stickers. Even a plain notebook will work as long as it has enough pages.
Organize: Figure out how you want to arrange your stickers. You can group them by topics, shades, or where they came from.
Place Your Stickers: Put your stickers in your sticker book or album carefully. Make sure the pages are clean and dry so that the stickers stick properly.
Enjoy and Expand: When you get more stickers, put them in your collection. You can also trade or buy stickers to complete your book.
Collecting stickers is a fun way to keep memories of your trips and hobbies, and it's something you can enjoy for a long time!
A Travel Sticker Board You Can Make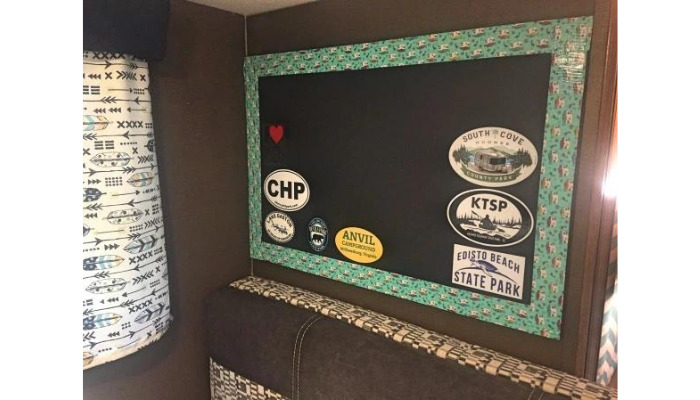 We are not sure about you, but one of the things we love most when we travel in our RV is picking up stickers from the places we visit. They're cheap mementos that help us remember all the places we've been!
We had a hard time figuring out how to show the stickers in a way that we could bring if we ever switched to a different RV.
We thought of a simple way to make a travel sticker board for the campground stickers and wanted to share it. The following are the requirements for creating this board:
You can pick either a black or white foam core board, and for our sticker board, we went with black to match our decor.
We found a Duck Tape roll with cute RV designs on it! The identical item is available for purchase on Amazon.
Nine strong adhesive strips that can be easily taken off.
First, check the wall in your camper or RV where you want to put your sticker board. Then, trim your board to match the size of that space. We were fortunate because the two walls by the dinette where we wanted to hang our boards were the same size.
Using Duck Tape, create a "picture frame" effect around the whole perimeter of the foam core board.
Next, adhere to your strips as directed on the package.
And there you have it! A quick way to create a travel sticker board! You can now show off all the stickers you collect during your trips.
Create Mockups with These Travel Stickers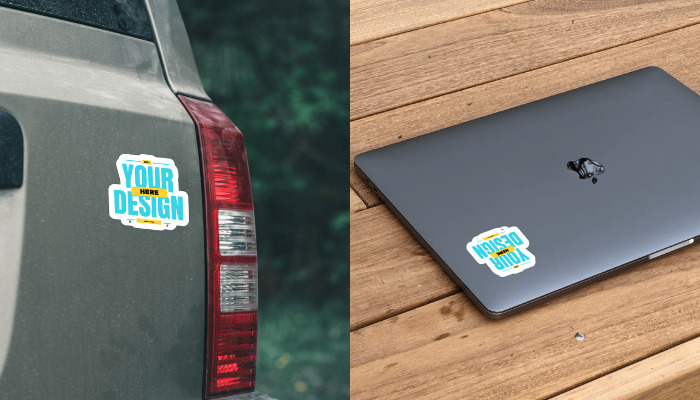 When you have an idea about travel stickers, use the mockup generator before you start printing them out.
You can easily expand this idea by creating mockups to see how different variations of your sticker design would look in different contexts.
This can help you make informed decisions about the final design and meet your expectations.
There are actually many different tools and platforms that you can use to create mockups, and Photoshop is just one option. In fact, there are many free platforms available that make it easy to create and customize mockups to suit your needs.
And among all those tools, Mockey is the best. Because:
100% free
Download mockups without watermark
Easy customization
App available
Mobile friendly
Conclusion
To summarize, there are many fun ways to show off your travel stickers and remember your trips.
You can also tell others about your experiences. You can use many different things to keep track of your travels, like a book, a map, or your computer.
You can make your stickers look nice by choosing a way that you like. Also, don't forget that the stickers represent important memories and experiences, not just something to show off.
Go ahead and have fun decorating your travel stickers to showcase the amazing stories of your trips. Take your time and get creative!
FAQs
What can I put my travel stickers on?
You can decorate different things with travel stickers, such as your journal, computer, luggage, water bottle, phone case, or scrapbook. You can put your stickers wherever you want, but make sure the surface is clean and smooth so they stick well.
What do people decorate with stickers?