Remember those sticker books we used to have when we were younger? Now we can show off our awesome stickers in so many ways that totally match our personality, interests, and the things we love! Want to know an excellent way to display some sticker collection? Well, get ready for 15+ amazing sticker display ideas that will blow your mind!
Table of Contents
List of Sticker Display Ideas
Here is a list of sticker display ideas.
Files on 4 shelves
3 sizes for Retail counter displays
Display stand – 20 pockets, 4″x4″x1.5″
20 Pocket Sticker Display Stand – 3 Inch Wide
Rack with 32 pockets for retail
4″x4″x1.5″ with 16 pockets
Display rack rotating 16 pockets
Sticker countertop display
Retail display rack stand with 24 pockets
5 Tier sticker display stand
Display for small stickers
Acrylic wall hanging
Counter of 4 layers
Tabletop display- 25 compartments
Handmade box pins
Amazing Sticker Display Ideas
Here are 15+ amazing sticker display ideas.
1. Files on 4 Shelves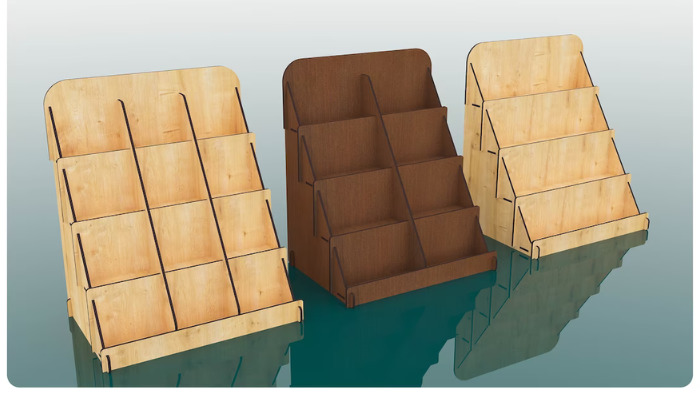 To showcase your stickers with style, Arrange them on files and stack them by pile.
2. 3 Sizes for Retail Counter Displays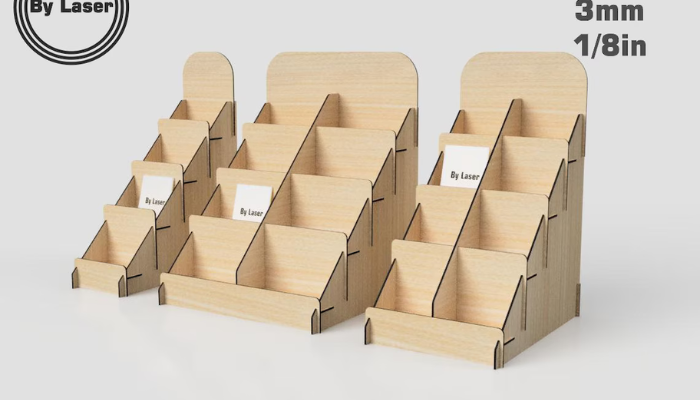 Retail counter displays are a great way to showcase your stickers and attract customers. Depending on the size and shape of your stickers, you can choose from different display options.
3. Display Stand – 20 Pockets, 4″x4″x1.5″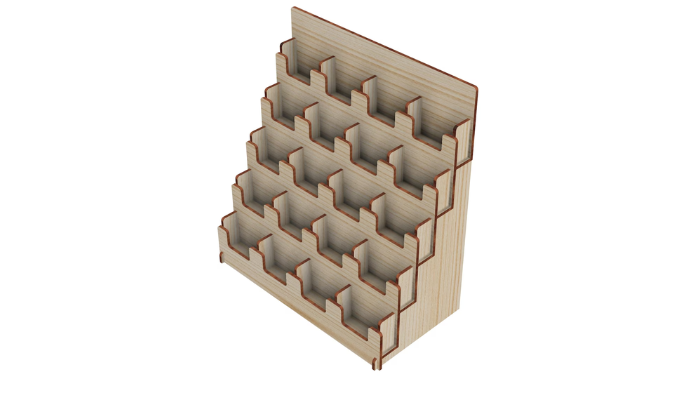 Organize your cool sticker ideas with this 20-pocket stand. You can store up to 4″ x 4″ x 1.5″ of stickers in each pocket, making it easy to organize and show off your collection. Plastic stands are durable, lightweight, and easy to store and transport.
4. 20 Pocket Sticker Display Stand – 3 Inch Wide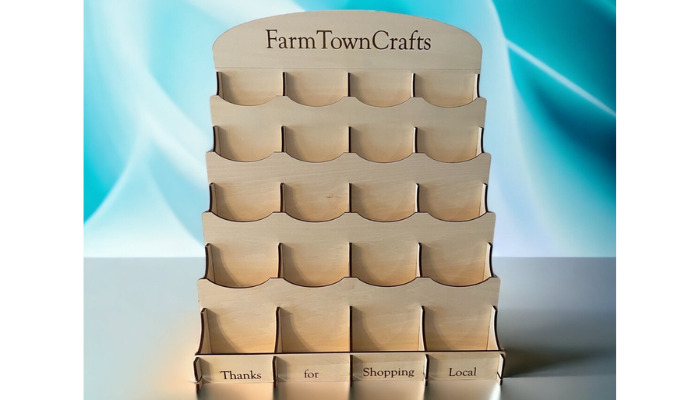 Showcase your stickers in style with this 20-pocket display stand. Each pocket can hold up to 3-inch wide stickers, making it ideal for various shapes and sizes. The stand is made of durable acrylic and has a clear design that lets your stickers shine.
5. Rack With 32 Pockets for Retail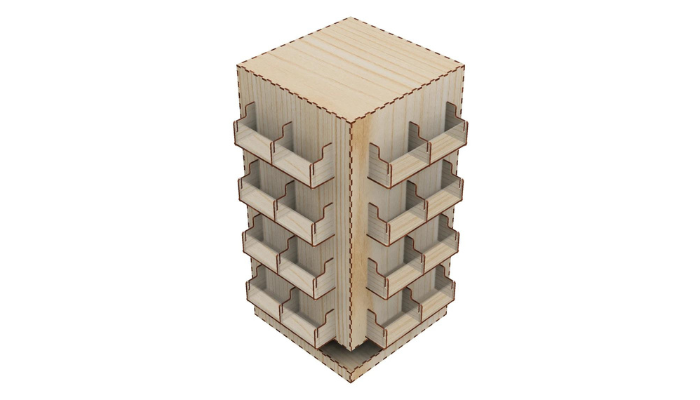 Display stickers of various sizes and shapes with a rack with 32 pockets for retail. It's easy to swap them around based on theme, color, or popularity.
6. 4"X4"X1.5" With 16 Pockets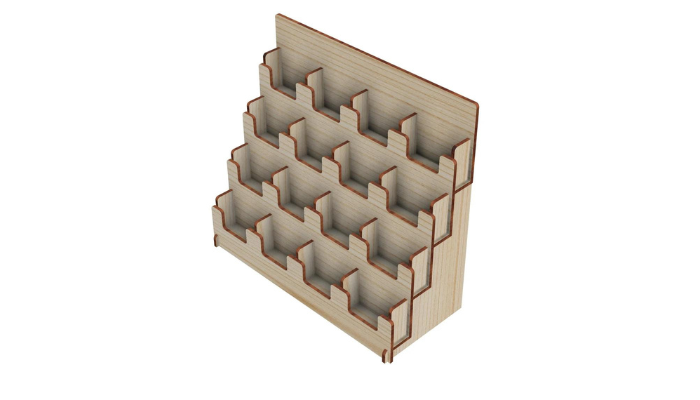 This display box has 16 compartments that can hold 4″ x 4″ stickers, making it a small and practical way to present your sticker display ideas. To create various themes and styles, simply swap out the stickers or rearrange them.
7. Display Rack Rotating 16 Pockets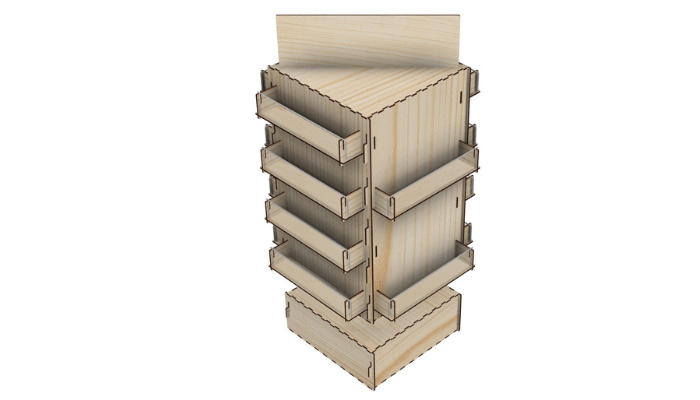 This rotating rack is one of the best sticker display ideas for your business. Display your stickers in style with this rotating rack that has 16 pockets for different designs.
8. Sticker Countertop Display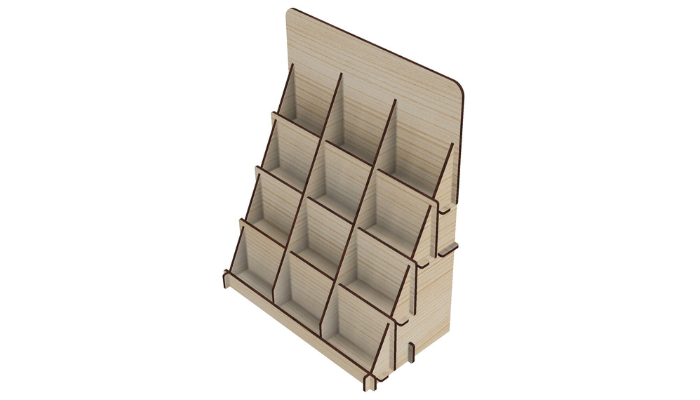 Make a sticker countertop display to present your stickers in style. These displays can contain different sticker sizes and shapes and are made to fit on any counter or table.
9. Retail Display Rack Stand with 24 Pockets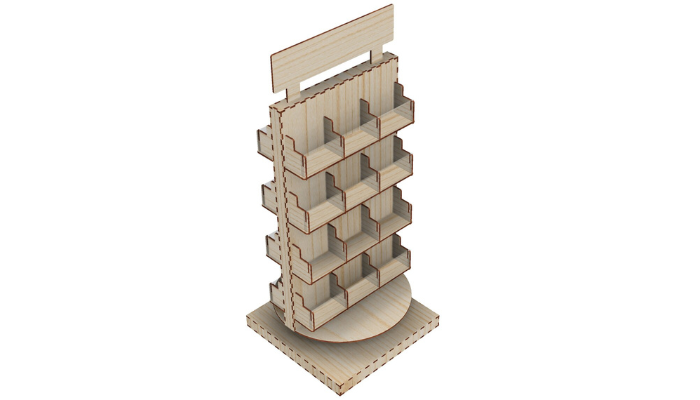 This retail display rack stand has 24 pockets to fit different sizes and designs of stickers. This stand is easy to assemble, durable and attractive for any store.
10. 5 Tier Sticker Display Stand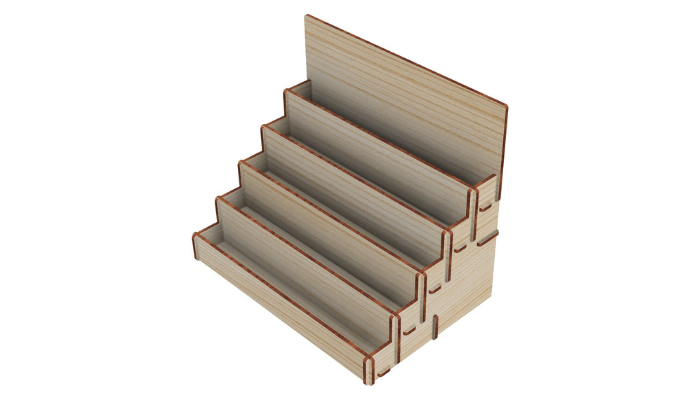 This stand features five clear acrylic shelves. A wall-mountable stand can be placed on any flat surface or stacked on top of each other.
11. Display for Small Stickers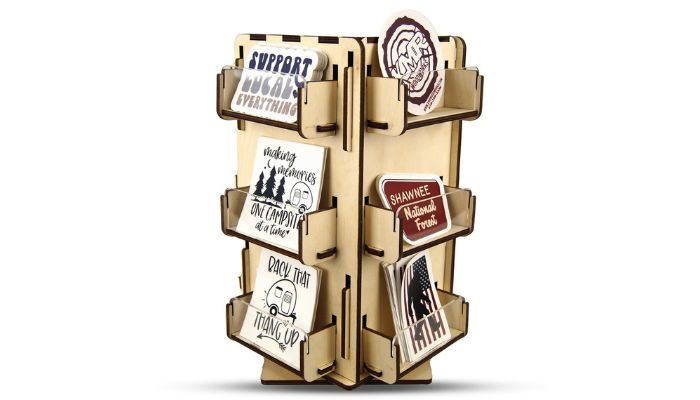 This small product display is perfect for countertops, shelves, or tables. It features a natural wood finish and slots for holding up to 12 sticker packs.
12. Acrylic Wall Hanging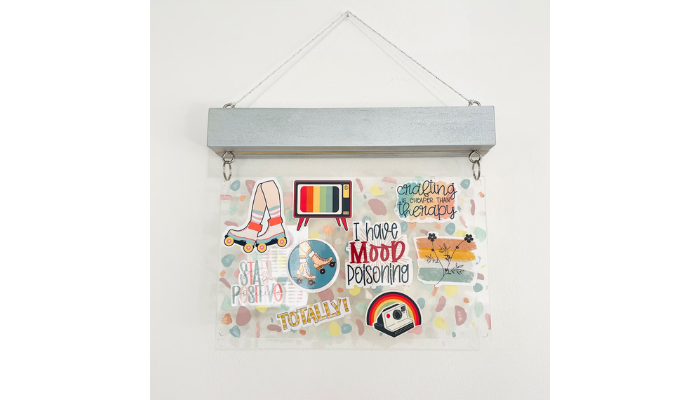 Acrylic wall hangings are a great way to showcase your cute stickers and add some color to your space.
13. Counter of 4 Layers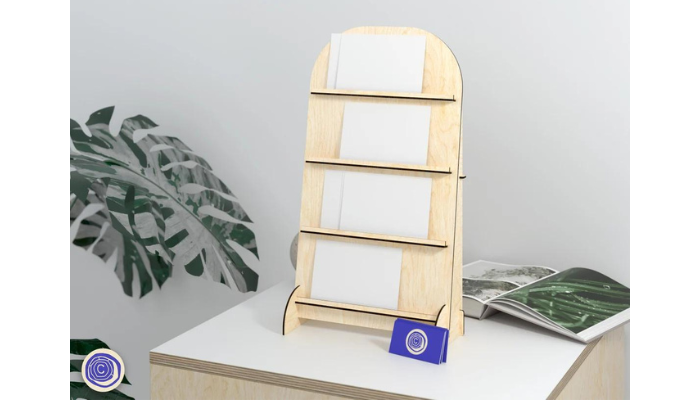 The four-layer counter display stand makes it easy to display your postcards in style.
14. Tabletop Display- 25 Compartments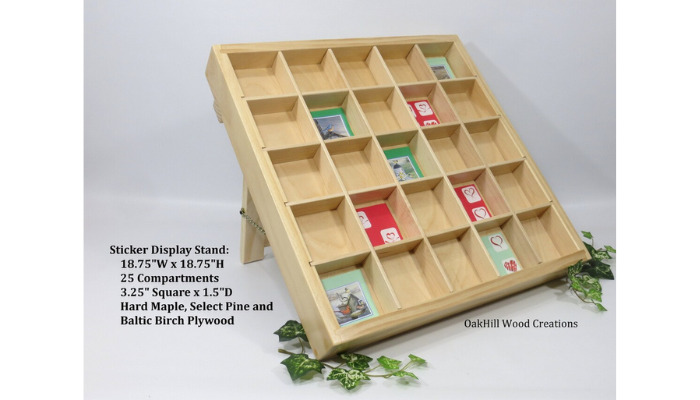 This tabletop display has 25 compartments to store and showcase your small sticker items.
15. Handmade Box Pins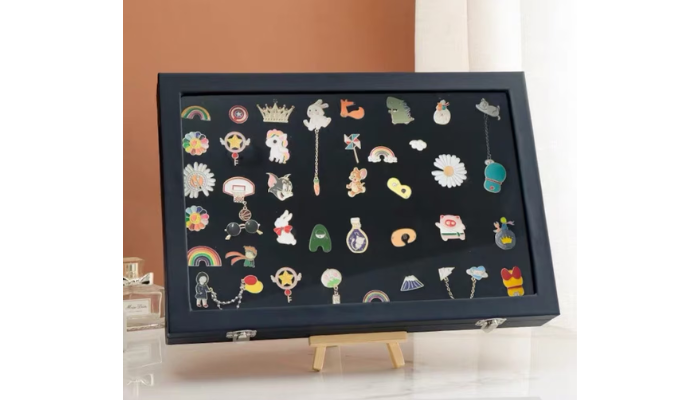 One idea is to make handmade box pins out of cardboard, glue and pins. You can stick your stickers on the box pins and wear them on your clothes, bags or hats.
These are the sticker display ideas to show off your sticker collection! You know, if you're someone who loves collecting stickers, you can turn almost anything into a surface to stick them on.
You can check the tutorial for DIY sticker display ideas for shows.
Remember that once you have your idea about stickers, a mockup generator is an excellent option to showcase your sticker with a product. You take the help of the Mockey generator because it is a completely free tool.
Where Should I Put My Stickers
Can you put stickers anywhere? Well, most of the time, yes! But it depends on the sticker and how good it is. For example, good vinyl stickers can handle water and can stay on things like outside or in the dishwasher. Also, some stickers might be tricky to take off, especially the cheap ones. They could leave behind sticky things when you try to remove them.
How Do You Display Stickers Without Sticking
Several methods exist for displaying stickers without permanently sticking them. Some of them are:
Hang the stickers on a wall or bulletin board with a clear plastic sleeve.
Put the stickers on a refrigerator or locker with a magnetic sheet.
For temporary placement, use Blu-Tack or poster putty, or double-sided tape.
Use a frame or a clipboard to hold the stickers and display them as art.
Put the stickers in a binder or album and browse through them whenever you wish.
How Do You Arrange Stickers
Depending on your interests and goals, there are many different methods to organize stickers. Common methods include:
By color
By theme
By size
By shape
By type
Conclusion
It is easy to add a delightful touch of creativity and personalization to any space by exploring different sticker display ideas. You can display your favorite stickers anywhere, whether it's in your room, office, or even public areas. There is a wide variety of innovative and eye-catching sticker displays available, from simple wall and furniture arrangements to unique frames, boards, and even digital screens. Enjoy finding the perfect sticker display ideas that reflect your unique style and make a statement by letting your imagination run wild. Also, Etsy is the source for sticker display ideas.
FAQs
What is the best way to display stickers?
The best way to display stickers is to stick them on a smooth, clean and flat surface. You can also use a sticker album, a frame or a binder to showcase your collection.
What can you decorate with stickers?
Stickers are great for decorating:
Notebooks, journals, planners, calendars
Laptops, phones, tablets, headphones
Water bottles, mugs, cups, tumblers
Walls, doors, windows, mirrors
Furniture, lamps, shelves, drawers
Boxes, containers, jars, cans
Cards, envelopes, gift tags, labels
How do you display stickers at conventions?
To display stickers at conventions, You can put them in the picture frame and add something soft inside the frame to stick them to. Or you can use a corkboard or a foam board that you decorate to show off your stickers. If you don't have any of those, you can simply lay them flat on a table.