With this NovelAI image generation guide, you can learn how to create images that complement the text prompts. Create concept art using its possibilities.
Discover how to use NovelAI image generation with diffusion models. Also, understand the safety of NovelAI that generates quality images.
Table of Contents
What Is NovelAI
Turn your written ideas into real images with NovelAI image generation. This method uses diffusion models to make an image better over time so it looks like what you want.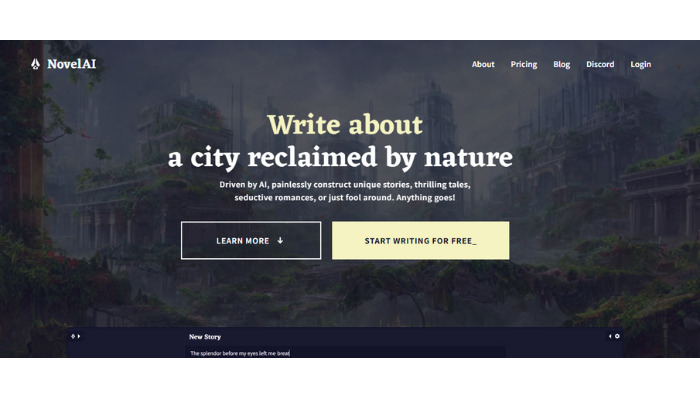 You can either give specific labels to describe how it should look or let the AI understand your words naturally.
There are endless possibilities with the NovelAI image generation guide, such as:
Make your settings and characters come to life with amazing visuals.
Let your imagination run wild and create cool artwork that goes along with your stories.
Create eye-catching book covers or yearbook covers that grab people's attention.
Add some creativity and fun by making funny memes or interesting images.
Start exploring your artistic talents to discover unique creations.
How to Use NovelAI Image Generation Tool
How to use NovelAI for free? Let's start your creative journey with NovelAI Image Generation by following these steps:
Create your account on the website to begin.
Choose the Plan.
Sign in to NovelAI with your account info.
Head to the "Image Generation" option.
Describe what you want in detail.
Customize the settings to fit your preferences.
Tap "Generate Image."
Check the image and look for any needed adjustments.
Lastly, tap "Download" to save your image.
How to Use NovelAI Image Generation Guide in Brief
A brief guide to using NovelAI image generation. Here's what you need to do to start your creative adventure:
1. Navigate to NovelAI
To use the NovelAI, just go to their easy-to-use website at this URL: https://novelai.net/image. Their website is simple to understand, so you won't have any trouble finding the tools you need.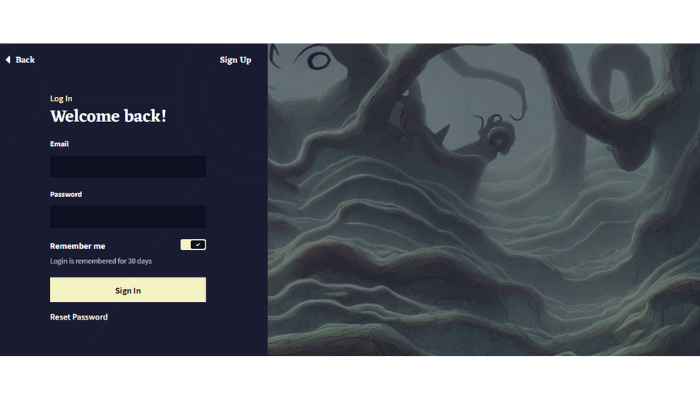 Now, decide on the plan that suits you best. Then, log in to your NovelAI account using your account information.
2. Head to the "Image Generation" Option
Once you've told us what you want, just press the "Generate Images" option. The generator will make some amazing pictures to look at. You can take the time to see them all and pick the ones you like the most.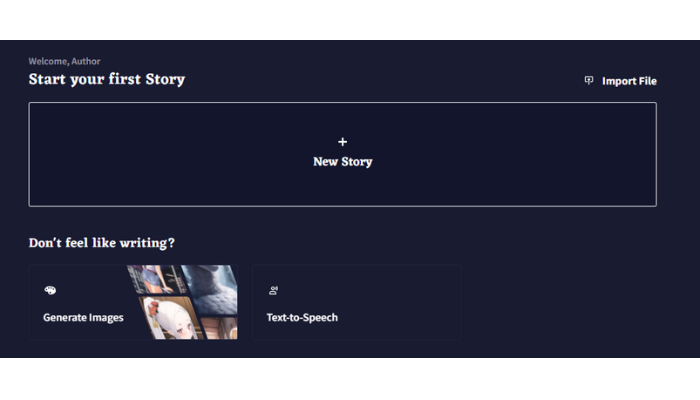 Please take a look at the picture and see if there's anything that needs to be changed or fixed.
3. Tap "Download"
Once you've picked the picture you want, just press the "Download" button. This generator will quickly create a really good image that you can easily use in your project or on your website.
Is NovelAI Free
Yes, NovelAI is free. It gives users two choices: free and premium. If you go with the free option, you can use basic features like writing tips and AI-written text.
But if you're willing to pay, you can usually get extra features like quicker responses and more words to work with. The way Novel AI charges, you might have various levels or choices, like different plans you can pick from.
Remember that the Novel AI plan might change in the future, so make sure to check official information regularly to stay in the know.
Is Novelai Safe
Yes, NovelAI is completely safe. It uses Paddle to handle payments. We and others have spent for services for months, and canceling payments and getting support has been easy and efficient. If you're worried about sharing the credit card information, you can use PayPal or buy gift codes using Google Pay or Apple Pay instead.
How to Train NovelAI
Through AI Modules, NovelAI can be trained to write differently. Models using artificial intelligence (AI) can emulate the writing style and topics of famous authors or genres.
You can make your modules by adding your data like text, audio or images.
The following steps will help you train NovelAI:
To get started, sign up on the website and pick a subscription that works for you.
Then, make your new story. Then, customize the settings.
Next, choose the AI Module for the story. You can check out AI Modules or make your own with the "New Module" option.
To continue the story, you will be required to write a few sentences and click "Generate".
You can also create images to see your scenes and characters. You can pick from various image models like BigGAN, StyleGAN2, or Anime Art AI.
Choosing the Right Plan
It's important to sign up for paid plans to make the most out of this generator. They offer three different plans, each designed to fit your specific budget and how often you plan to use the tool.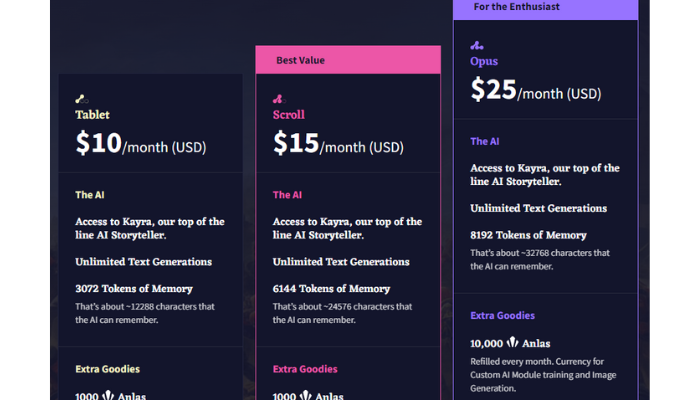 Tablet Plan ($10/month)
Scroll Plan ($15/month)
Opus Plan ($25/month)
Image Generation Settings
When you use NovelAI Image Generation, you can change these two things to make your experience unique.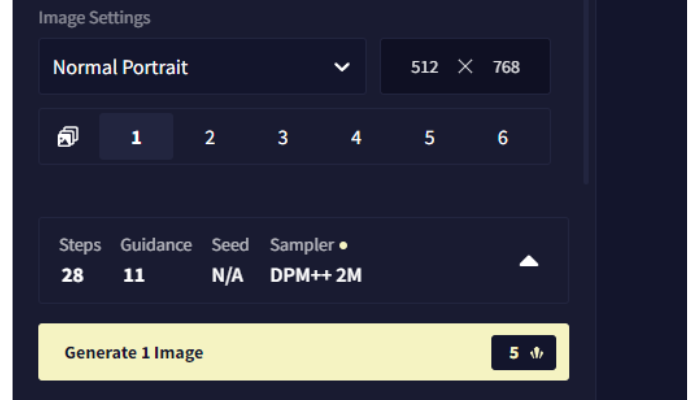 Image Resolution
Select the right image size and how you want it to look using the Image Settings menu. You can decide if you want a big or regular size or a wide view.
Quantity of Images
When you use this tool, you get to decide how many pictures you wish to make simultaneously.
Here's the deal: how many pictures you can create at once depends on the quality of the image. If you choose a higher quality, you'll be able to make fewer pictures simultaneously.
What We Loved Using NovelAI
Quick generate.
Smooth and user-friendly.
The inpainting feature does a good job.
Control Tools give you strong control over image creation.
What We Didn't Like Using NovelAI
No plan for unlimited access.
Limited flexibility: NovelAI has a unique and easily identifiable style.
Learning curve for prompts: It takes time to figure out which prompts work best, and you may need to use prompt guides.
After it came out, the AI anime character generator became super popular. People even started saying users switched from the story generator to the anime AI image generator.
The NovelAI diffusion furry model is also famous. This model is all about making art that features animals who act like humans or furries. Yes, NovelAI has two of the best AI generators, such as anime and furry AI art generators. It's something special and fun you can do with this AI art generator.
This uses unique tags compared to others and provides many creative options beyond furry art.
Is NovelAI Better Than Midjourney
Midjourney generates clear and detailed pictures, while NovelAI is like a painting that sometimes surprises us. The two models often pay attention to different things. We find that NovelAI's topics are less easy to guess compared to Midjourney.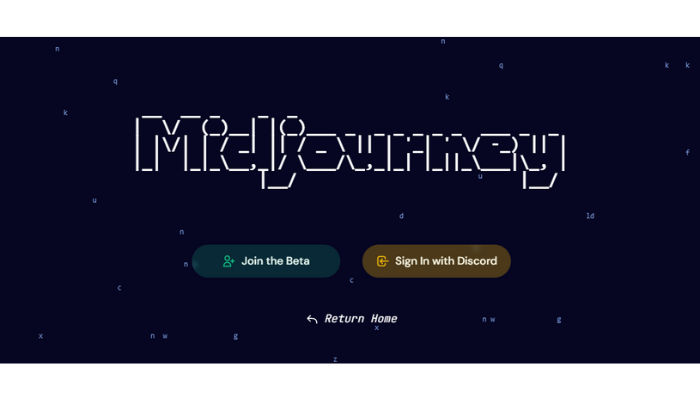 Midjourney doesn't offer any features similar to Control Tools, which provide you with an incredibly high degree of control when creating things.
In the end, it really depends on what you personally like or what you prefer. However, if you really want a similar website like Midjourney, you can try Midjourney alternatives.
Also, you can look for NovelAI alternatives that provide similar image generation.
NovelAI Alternatives
There are five NovelAI alternatives that you should consider using instead of NovelAI.
1. AI Dungeon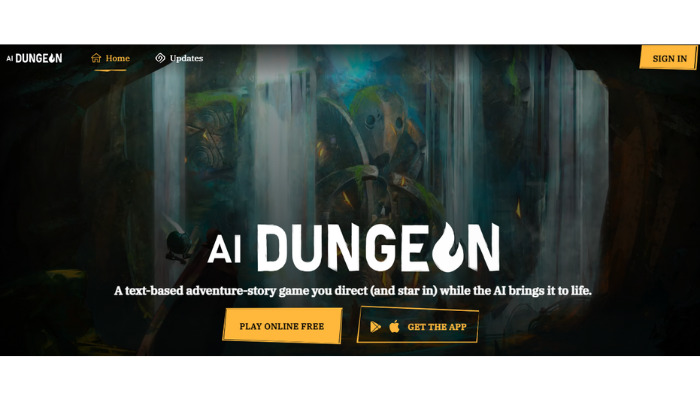 Have fun and be creative with AI-powered adventures that have endless options. You can use the best storytelling AI, make your own AI pictures, and explore a growing collection of AI-driven adventures. We have also discussed some alternatives to AI Dungeon if you are looking for something similar.
2. DeepStory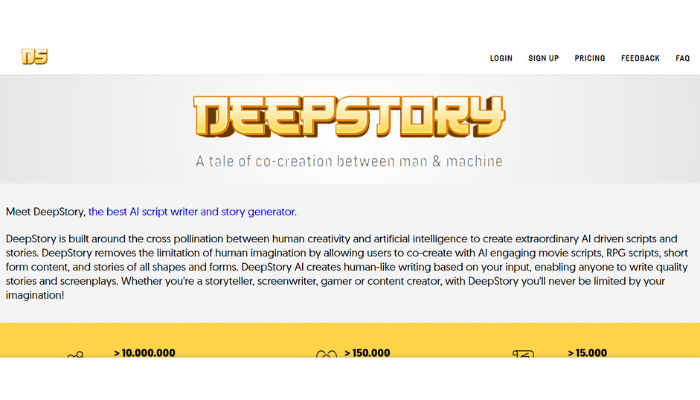 DeepStory combines AI and human creativity to make amazing stories and scripts using AI.
DeepStory is a tool that helps you break free from the limits of your own imagination. With it, you can team up with AI to come up with awesome movie scripts, short stories, and all sorts of different tales and adventures.
3. Jasper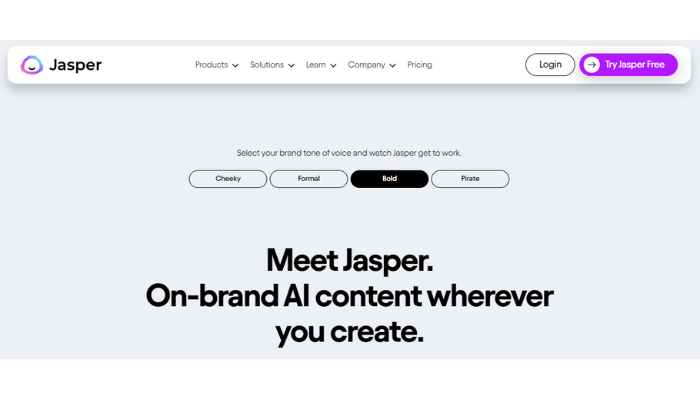 Jasper AI helps you quickly and effortlessly generate content for social media and other platforms. It's so good that it has received a perfect 5-star rating in over 3,000 reviews!
Make new content that shows up on Google. Write informative blogs with important words and plagiarism-free content.
4. Character AI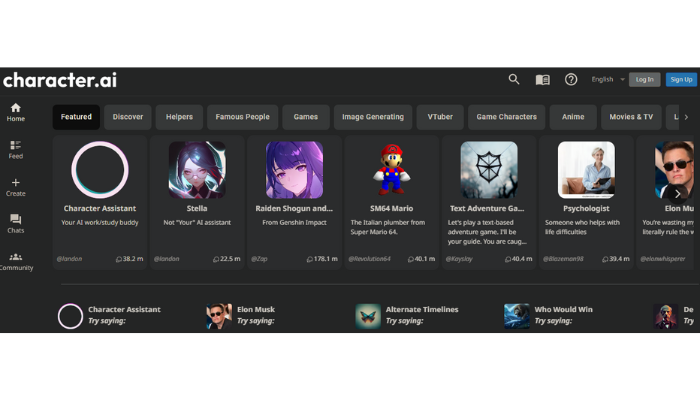 Character.AI is turning the exciting idea of having endless chats and working together with computers from science fiction into reality.
They are creating new and improved talking computer programs that can entertain you, help with your schoolwork, answer all sorts of questions, and much more!
We've also talked about Character AI alternatives in case you're searching for something similar.
5. Sudowrite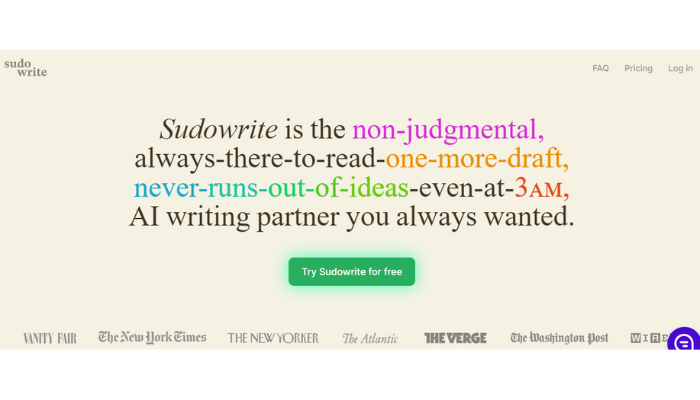 Overcome writer's block effortlessly with the Sudowrite incredible writing AI. Get valuable feedback during the beta phase without the hassle of searching for beta readers.
Rediscover your passion for writing! Try it for free, and if you love it, it's just $10 per month. You have the flexibility to cancel at any time without the need for a credit card.
Conclusion
This NovelAI image generation guide helps you to understand how NovelAI transforms text into realistic images.
You have learned how to use NovelAI image generator in this complete NovelAI image generation guide.
Using advanced AI and a lot of data, this technology can make pictures that match exactly what you have in mind. You can use it to imagine characters and places or make funny memes and album covers – there are so many things you can do with it!
The pictures we create will be better if we use more specific words in our instructions and have a larger collection of pictures to learn from.
However, we have fully discussed the NovelAI image generation guide. Get a paid plan to unlock features and let your creativity shine as you make amazing artwork.
FAQs
How to Use NovelAI Story?
To use a NovelAI story, steps to follow:
1. Sign up on NovelAI and pick a suitable subscription.
2. Visit the Stories page and then click "New Story" to begin.
3. Select from a variety of AI models.
4. Write down any information you want the AI to remember while writing.
5. Write the story in the editor. You type, AI responds.
6. You can upload images as well.
7. Lastly, save and share your story.
Can you generate images in NovelAI for free?
Yes, the NovelAI image generation tool provides an impressive free version, enabling you to craft captivating images without any cost. To unlock all the amazing website features, opt for the paid package.
Where does NovelAI get its images from?
NovelAI creates images based on text descriptions. It does this using NovelAI Diffusion.
What image generator does NovelAI use?
NovelAI uses its special Diffusion models inspired by Stable Diffusion. These models let you make visuals without any restrictions, giving you a one-of-a-kind creative experience.
Is NovelAI worth it for image generation?
NovelAI is absolutely worth it for image generation. It's simple to use, and the interface is really smooth. This is enough to remember how to generate high-quality images.