Are you searching for the best AI Dungeon alternative? You've come to the right place.
Whether you want to tell stories, come up with game ideas, or just be creative, we have choices ready for you.
This article will cover 25 AI Dungeon alternatives.
Table of Contents
Are AI Dungeon Alternatives Safe
Yes, it is safe to use AI Dungeon alternatives. Protect your private information with caution when using any platform. These alternatives are getting favorable customer feedback and are typically safe to use.
Why Consider AI Dungeon Alternatives
AI Dungeon is a game you can play on the internet. It was made by Latitude.io in 2019. In this game, you can have endless adventures with words, and you can play in real-time with players.
Advanced AI helps manage the AI-controlled characters in the game. Players can talk to each other using a text box while they play. The voice chat option is also available if you prefer.
You can play AI Dungeon online, and there's a free app for iOS and Android devices that you can install.
It is fun to play. Also, it helps writers. It gives writers a place to try out different stories and characters.
So, writers can get better at writing with feedback from it. If you're new, you can ask the community of AI Dungeon for help. You can also find lots of tutorials on the game's website.
AI Dungeon is still being improved, and the way the AI works can be quite unpredictable. You might find it challenging to have control over the story and characters.
AI Dungeon Game for Kids
There is no suitable age group for this game. Even with safeguards in place, content can still be offensive. Blood and fighting aren't things kids should see.
So, it's clear that you would require AI Dungeon alternatives that are suitable for children.
You can find a better AI Dungeon alternative, depending on your interests and dislikes. AI Dungeon is very game-oriented, whereas some other options concentrate on enhancing your writing skills.
Let's check out 25 AI Dungeon alternative tools that are really good.
List of AI Dungeon Alternative Generators
Here is a list of alternatives to AI Dungeon.
ShortlyAI
Dreamily.AI
Write Holo
Philosopher AI
NovelAI
Plot Generator
Magium
AI Writer
Storytime Sam
HyperWrite
InferKit
GodAI
KoboldAI
AI Story Quest
Outwrite.com
Text Synth
Storywizard.ai
Infinite Story
GPT-Neo Dungeon
DeepStory
Open AI Master
Dwarf Fortress
Cataclysm
Write with Transformer
Project Electric Sheep
Best 25 AI Dungeon Alternative Tools
Here are the best 25 AI Dungeon alternatives.
1. ShortlyAI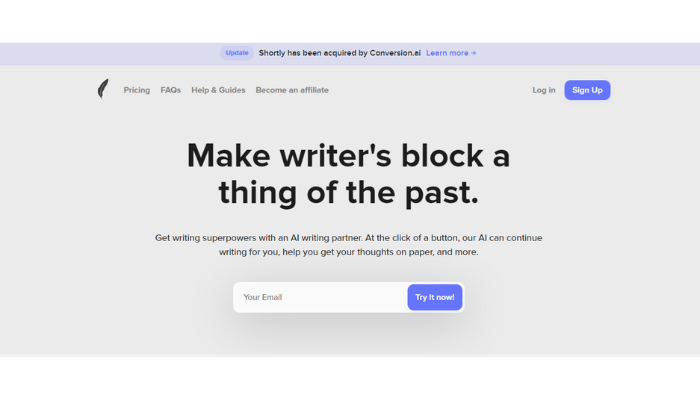 ShortlyAI is the first AI Dungeon alternative free tool. Because ShortlyAI restricts access to NSFW content, it is far more secure than AI Dungeon.
The AI capabilities closely compare those found in AI Dungeon, a blank canvas designed for text generation. In contrast to AI Dungeon, this tool helps you with writer's block rather than focusing on gaming.
Recently, Conversion.ai has acquired ShortlyAI and is now seeking support to enable the conversion of text to various formats, such as video and audio.
This is a considerable improvement for the tool, as it lets users generate content in diverse media types.
2. Dreamily.AI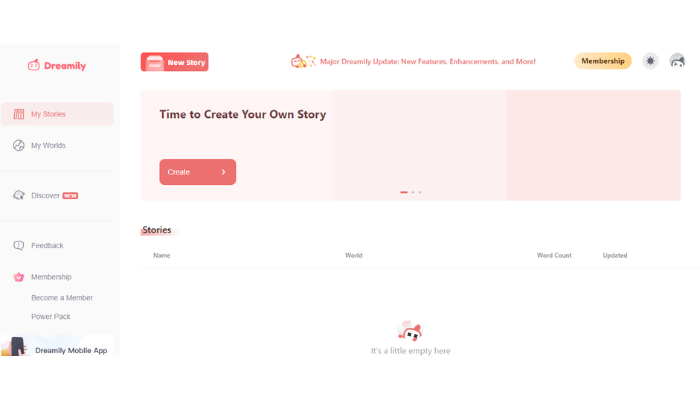 Dreamly.AI helps you turn your dreams into fact. You don't need to be a pro to use it because it's so easy and fun! You can create and make your dreams just the way you like using their friendly interface.
They have a Dream Library filled with tons of options for you to choose from! So, get ready to dream big with Dreamly.AI!
First, you can dive into your wildest dreams and wishes. And second, when you need a break from everyday life, it's like an escape.
Dreamily.AI sorts dreams by different types, and you can even find specific dreams using keywords.
The best part is that it has a special feature that makes it different from other dream tools!
3. Write Holo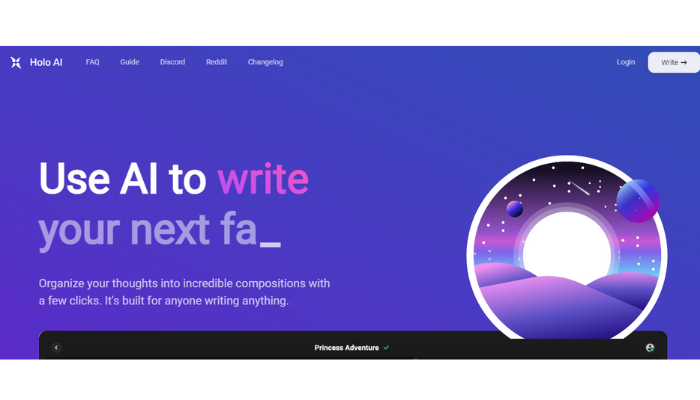 You can use the Write Holo AI Dungeon alternative to turn your ideas and thoughts into an exciting story or eBook!
All you have to do is type or talk about what's in your mind, and the AI will do the rest for you.
This app has lots of features that let you try out all kinds of fun things and see what works best for your writing.
Some features are:
Narrations for text to speech
Redo/undo feature
Encrypted end-to-end voice recognition
several writing-related datasets
Well, Holo is similar, but it doesn't pay attention to every tiny thing you say. So, you need to be in charge and tell it what to do to make sense.
Holo is easier to manage than AI Dungeon because it's not as random!
4. Philosopher AI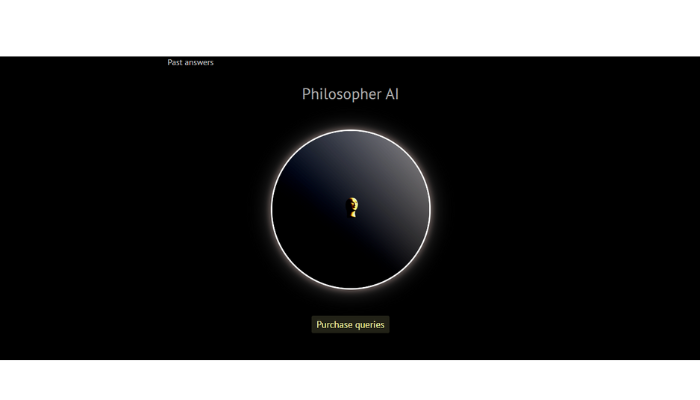 There's this game that uses the GPT-3 model, which is the same one AI DnD uses. It's all about asking big, thoughtful questions about life.
The players can vote on the questions they like or even add their own questions. This way, the game always has fresh and interesting things to explore.
If you want to learn about philosophy but you don't understand where to begin, Philosopher AI is the way to go!
The questions it asks really make you think, and the GPT-3 model makes it all feel so real and fun while you learn!
5. NovelAI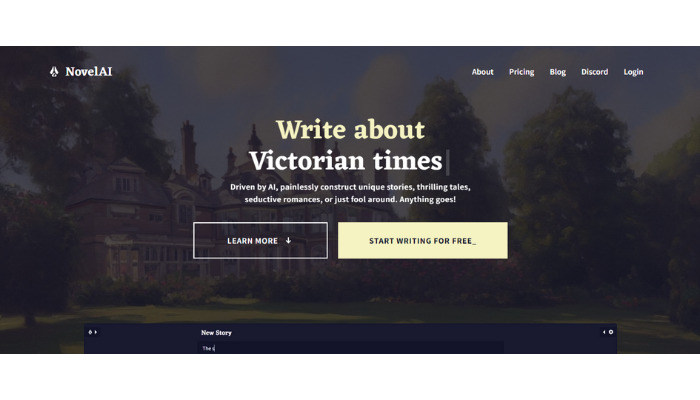 This AI-based subscription service for authorship is specially made to support your novel writing process. Using advanced algorithms, it offers valuable feedback and wise suggestions to improve the quality of your writing.
You can also consider NovelAI as an AI Dungeon alternative.
Comparatively, NovelAI exceeds AI Dungeon when it comes to plot structuring.
In contrast, AI Dungeon's support is restricted due to its limited language understanding, making it less effective with extended use.
After the trial period, you have the option to select from 3 payment plans.
Among them, the most expensive plan costs $25 and provides additional benefits compared to Dungeon Platinum priced at $30.
6. Plot Generator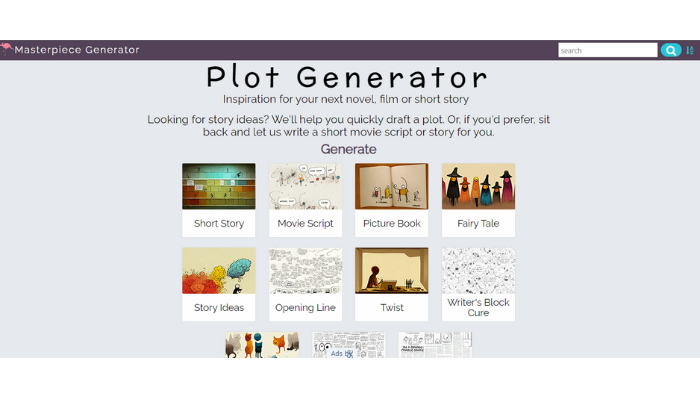 Plot Generator provides original characters, titles, and stories for a variety of genres. Fantasy, love, horror, mystery, science fiction, and more genres are available.
Aside from customizing the characters' names, ages, genders, and personalities, you can also alter the plot twists, conflict, and resolution.
It will then produce an opening paragraph, a synopsis, and a blurb for your story. Additionally, you can modify, save, and distribute your work.
7. Magium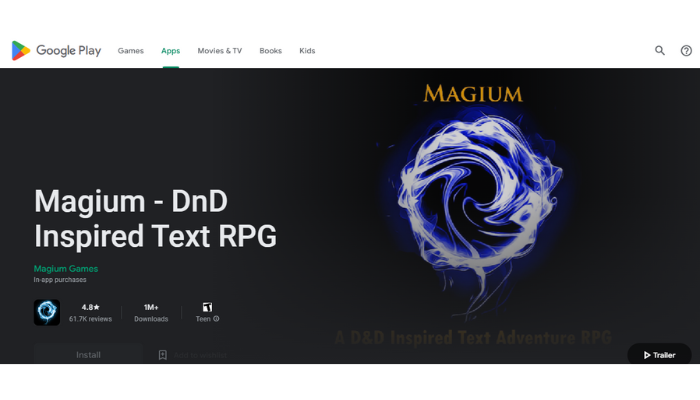 You'll learn more than 100 abilities and spells to use, and you'll have to fight lots of different miscreants along the way. There are hidden surprises and extra fun missions to find too!
AI Dungeon and Magium are like two games! AI Dungeon lets you customize a lot of things, but Magium has a story with lots of details.
What's even cooler is that Magium has special abilities and spells that you won't find in AI Dungeon!
AI Dungeon uses smart technology called Natural Language Processing and deep learning to make up words & sentences on its own.
That makes it really flexible and open-ended, but sometimes it might not make much sense.
8. AI Writer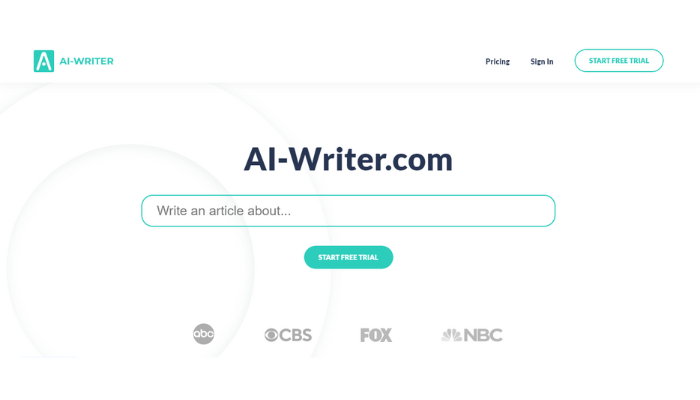 It is a simple, minimalist style that enables you to concentrate on your work. AI Writer is undoubtedly important to check out if you're searching for an AI Dungeon alternative.
This website features an AI text generator that is capable of writing whole articles, rephrasing existing text, identifying topics, and providing citations.
9. Storytime Sam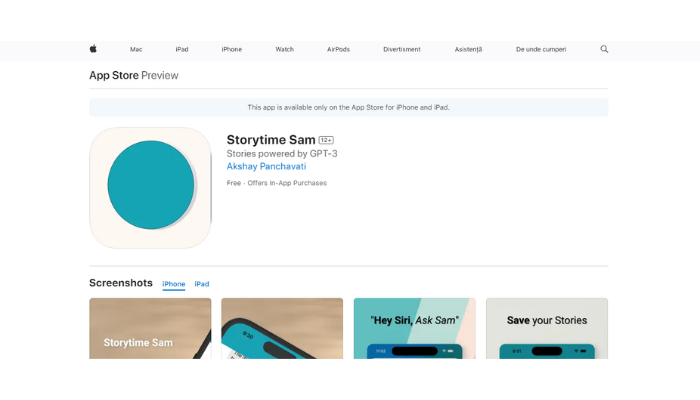 With the help of an AI tool, you can write and read stories with the app Storytime Sam. Sam can come up with stories in a variety of genres. 
Additionally, you can modify the stories by selecting the characters' names, ages, genders, and personalities, as well as the plot twists, conflicts, and resolve.
Using one of the most cutting-edge language models available, Storytime Sam uses GPT-3 technology. On the App Store, you can get Storytime Sam for free.
10. HyperWrite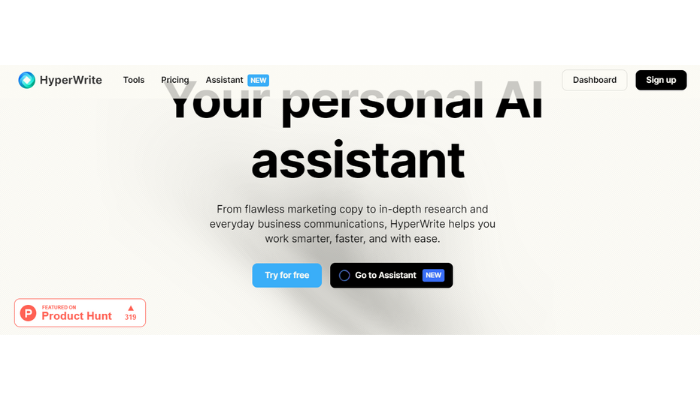 It provides thousands of effective tools that can change the way you write, communicate, and perform research.
HyperWrite is an AI Dungeon alternative where AI gives the player options to select from and generates a story.
Using powerful AI models like GPT-3 and Megatron 11B, HyperWrite helps you write faster and more efficiently.
Even HyperWrite is a great Quillbot alternative.
11. InferKit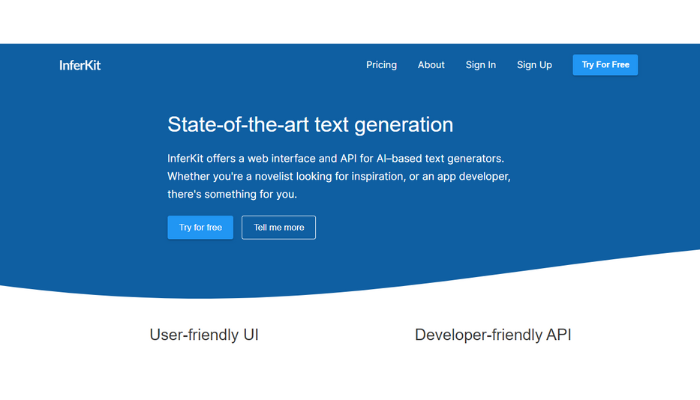 Another text generator using AI is Inferkit. The tool first explores what you enter and then creates the text or paragraphs it believes will follow next. While writing, novelists can find inspiration from this tool.
Additionally, the app allows you to create poems. Instruct the tool to complete the text by writing some characters and hitting the text button.
12. GodAI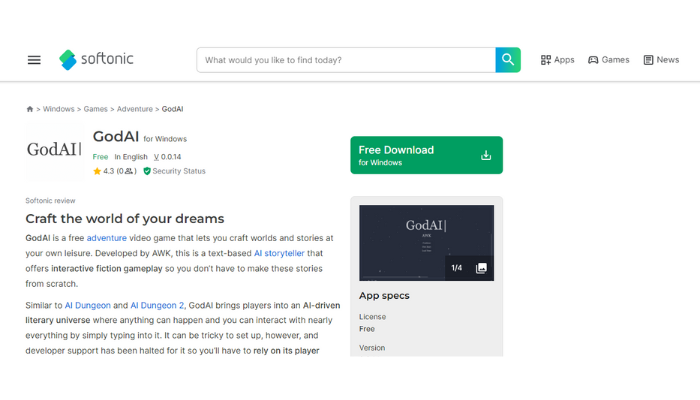 GodAI is a completely free game that allows you to create narratives and worlds at your pace. This is an AI-powered storyteller that provides interactive fiction gameplay through text.
To impact the virtual world, simply input your desired actions and choices. As you progress through the game, there are endless potential outcomes for your destiny.
13. KoboldAI
KoboldAI is a front-end for AI-assisted writing that is browser-based and offers access to various local and remote AI models.
With this tool, you can craft tales, compose blog entries, embark on a text-based adventure, utilize it as a chatbot, and much more.
You can use this software for free, and it's open-source. You have the option of running it on your personal computer or on Google Colab.
14. AI Story Quest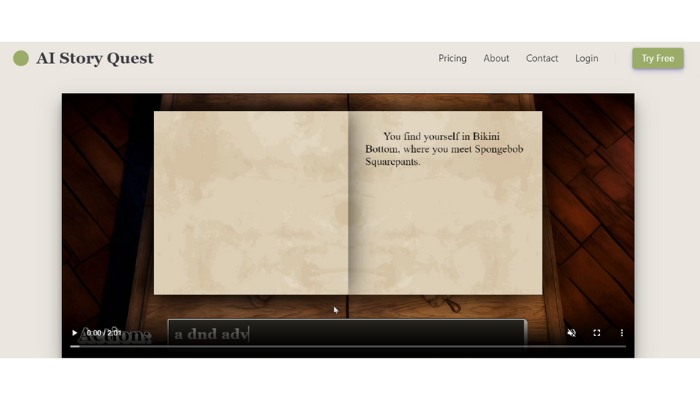 The AI Story Quest website provides an engaging and interactive game where users can experience a story accompanied by illustrations.
Simply type any action or story idea, and the book will continue to take you on your adventure.
The storyteller cooperates with you and illustrates the story. You have the option to select from various plans and gain permanent access to all features.
15. Outwrite.com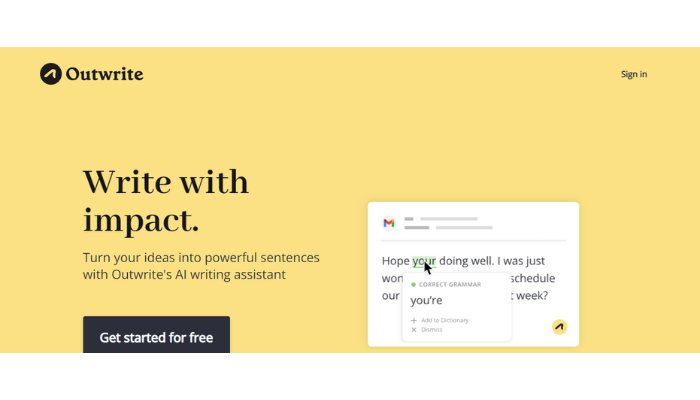 Outwrite.com provides a writing assistant powered by AI, which can assist you in creating impactful content.
Outwrite has the ability to correct spelling, grammar, and punctuation mistakes, as well as rephrase sentences to make them shorter, longer, or different.
It can also convert passive voice phrases into active voice, among other things.
16. Text Synth
Discover a user-friendly online platform that grants you access to a diverse collection of Natural Language Processing models, including GPT-NeoX and GPT-J.
Text Synth gives you the ability to easily utilize the full potential of text completion through a user-friendly REST API and playground.
The REST API is designed for developers, while the playground is suitable for non-developers. This makes it the perfect tool to improve your text completion skills.
With the help of cutting-edge generative AI technology, Storywizard.ai assists you in creating engaging and original stories complete with vivid imagery and captivating narratives.
With Storywizard.ai, you can easily create stories by answering a few basic questions, such as the title, main character, setting, and theme.
As an educator, you have the ability to generate assignments for your students and monitor their advancement in real time.
18. Infinite Story
Infinite Story is the next AI Dungeon alternative we are going to discuss. Collaborative storytelling is possible on this blog. Stories can be written, such as Drama, Fantasy, Thriller, Romance, Action Science Fiction etc.
As well as creating prototypes, workflows, and image adventures, it lets you make interactive workflows.
19. GPT-Neo Dungeon
With GPT-Neo Dungeon, you will have the opportunity to engage in an immersive and interactive story using a powerful artificial intelligence model, GPT-Neo.
A dynamic world reacts to the player's actions as they explore a game that lets the player create their own character and choose a genre and setting.
It responds with descriptions, dialogues, events, and outcomes in response to natural language commands and questions.
The goal of GPT-Neo Dungeon is to demonstrate how advanced natural language generation can be combined with open-ended storytelling.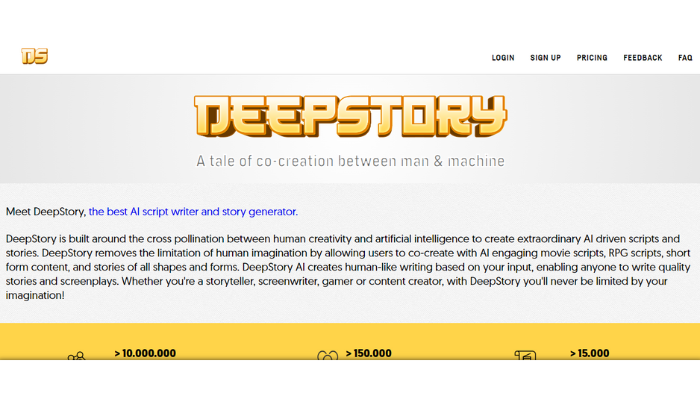 Using their own prompts or sample scenes, DeepStory users can create and generate stories and scripts.
In addition to movie scripts, RPG scripts, short stories, and more, DeepStory can produce engaging and original content in many genres and formats.
A speaking portrait of an ancestor or relative can also be created with DeepStory based on photos and biographical information, so family stories can be given voice.
The DeepStory tool co-creates extraordinary stories and scripts by combining human creativity with AI.
5 Honorable Mention AI Dungeon Alternatives
Here are five AI Dungeon alternatives worth mentioning.
Open AI Master
Dwarf Fortress
Cataclysm
Write with Transformer
Project Electric Sheep
Tips for AI Dungeon Alternative Games
Pay attention to these tips we've mentioned below to play AI Dungeon alternative games well and have fun with all its features.
Every sentence should end with a period. When you leave out the period, the AI thinks incomplete sentences are still okay and gives more flexible answers.
Don't use lots of commas and lengthy sentences. The AI gets mixed up when there are too many sentences. Instead, make your statement longer by using "and".
To remember new characters and what they want, use /remember.
If changing your words doesn't get you the response you're hoping for, give it another try and look if things turn out differently.
If you attempt something and it doesn't turn out as expected, that's okay, but it's not okay if you completely ignore the effort you put in.
Start your sentences without using "You." It's fine to use "You" in other parts of your statement.
Conclusion
We can conclude that if you're seeking a change of speed, several fantastic AI Dungeon alternatives are worth checking out. There's something for everyone, whether you're looking for fun text-based games or AI-generated content.
However, we have covered 25 AI Dungeon alternatives for you. Do check it out.
If you're looking for more information, there's a YouTube video that covers the top AI Dungeon alternatives that you might find useful.
FAQs
What are games like AI Dungeon?
AI Dungeon is a text-based game that generates scenarios and stories using AI. Some examples are Text Synth, NovelAI, and Magium. Players can explore a variety of genres and features in these games.
Is there a free version of AI Dungeon?
Yes, you can play AI Dungeon for free either online or by downloading it to your device. The free version comes with certain limitations, including reduced energy levels and fewer features.
What is the best alternative to NovelAI?
NovelAI alternatives depend on your needs. Some options are:
Wordtune
Jasper
TextSynth
Which is better AI Dungeon or NovelAI?
People have different preferences when it comes to AI Dungeon and NovelAI. As for NovelAI, it assists writers with creative prompts and ideas, while AI Dungeon offers an open-ended, interactive storytelling experience. Users have different needs that each platform caters to, which makes them unique.