Fotor alternatives can help you become a better and faster designer.
We've collected a list of popular design tools, along with some secret favorites our team uses.
You can create better images, videos, and avatars, enhance photos, remove backgrounds, and make other AI-generated stuff much faster.
Table of Contents
8 Must-Have Fotor Alternatives Software
Starting from the beginning to build your toolkit? Here are our favorite choices for designers:
Mockey: Best AI Mockup Generator
Midjourney: Best AI Image Generator
Instant Portrait: Best AI Selfie Generator
Wonder AI: Best AI Art Generator
NovelAI: Best AI Avatar Generator
Picsart: Best AI GIF Generator
Wix: Free Website Templates
Canva: AI Photo Enhancer & Eraser
Best Fotor AI Tools by Category
Browse through the different types of design tools to discover apps that match your design plan. Whether you want to work faster or experiment with something fresh, there are programs that can assist you.
AI Mockup Generator
AI Image Generator
AI Face Generator
AI Art Generator
AI Photo Effect
Photo Enhancer
Background Remover
Photo Eraser
AI Avatar Generator
Note: Please note that the tools are not listed in any specific order.
1. AI Mockup Generator
Quickly make professional mockups using the AI Mockup Generator. You can get great-looking images instantly to display your product, app, design, or website with an easy drag-and-drop tool.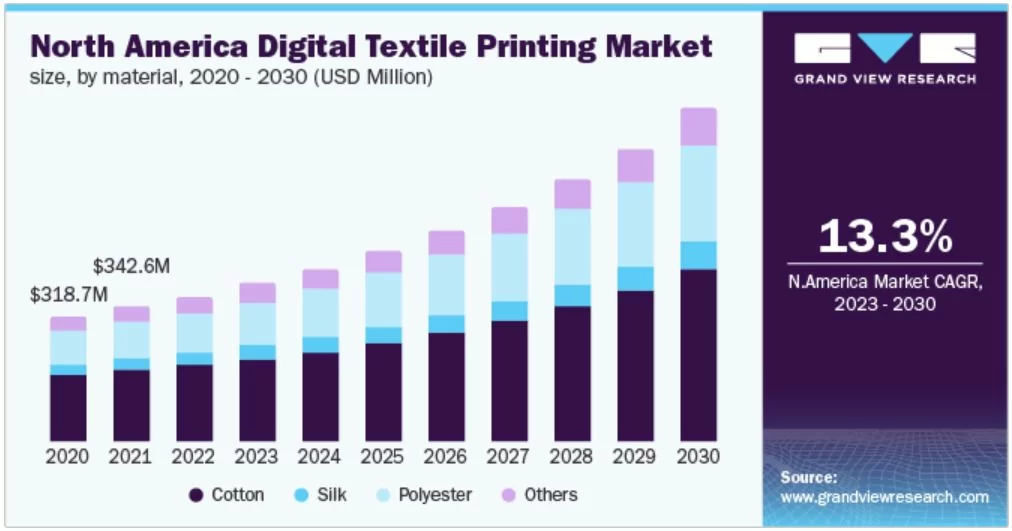 The worldwide web-to-print market is getting bigger by 7.4%, and it's expected that in 2028, it will be worth around $1.968 billion.
Mockey
Mockey is the only free AI mockup generator, and right now, this tool is ranked 1 on Google if you search the keyword "AI Mockup Generator."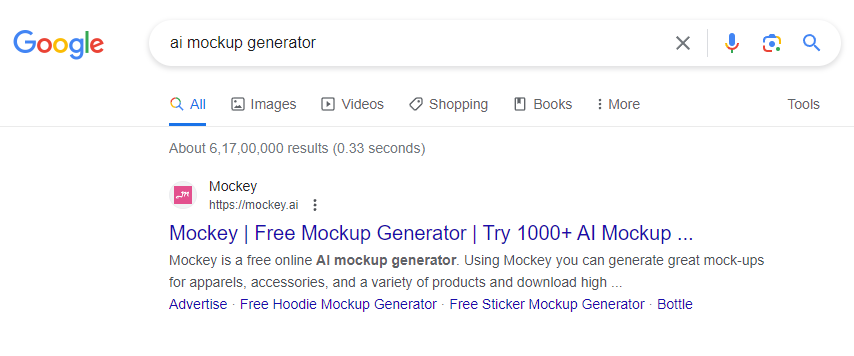 The reason is that Mockey offers 1000+ templates with more than 20 categories. The top categories are T-shirts, Hoodies, Tank tops, Beanies, iPhones, Posters and many more.
All customizable options in the editor section are free to use. You can customize the color and background or resize your design in just a few seconds.
Another great feature is you can download the mockup as many times as you want without any watermark in high quality.
All the trendy templates you can see in the Mockey mockup generator, and you will get to see new mockups every day. You can download the Mockey Application from the Play Store with no in-app purchases.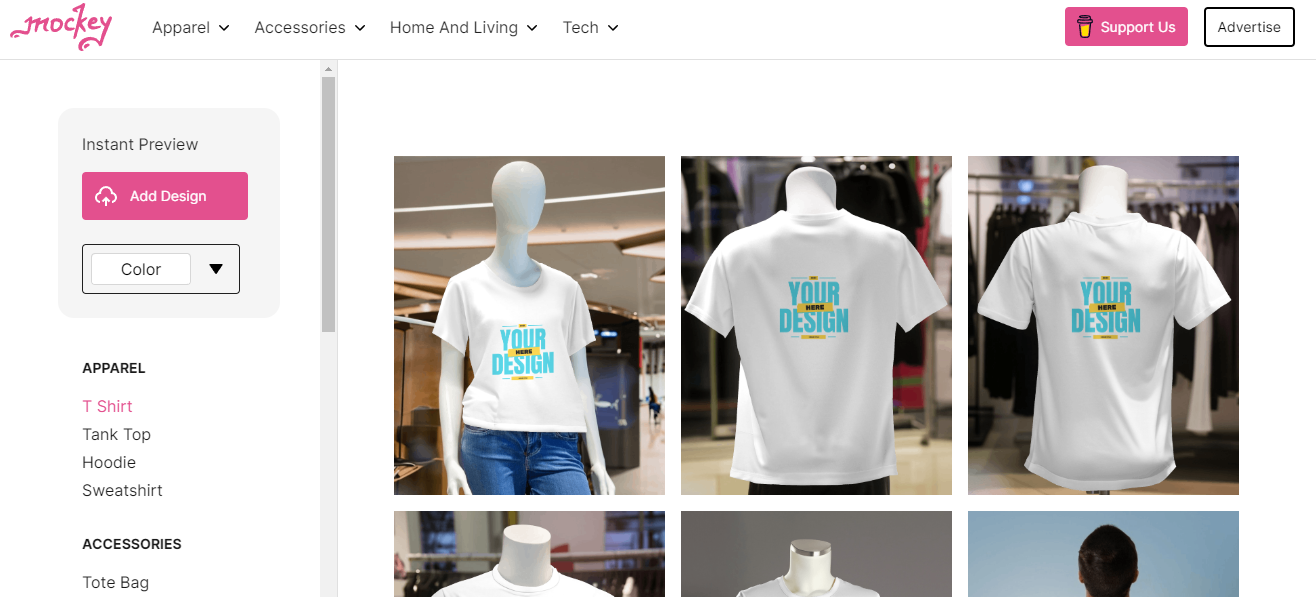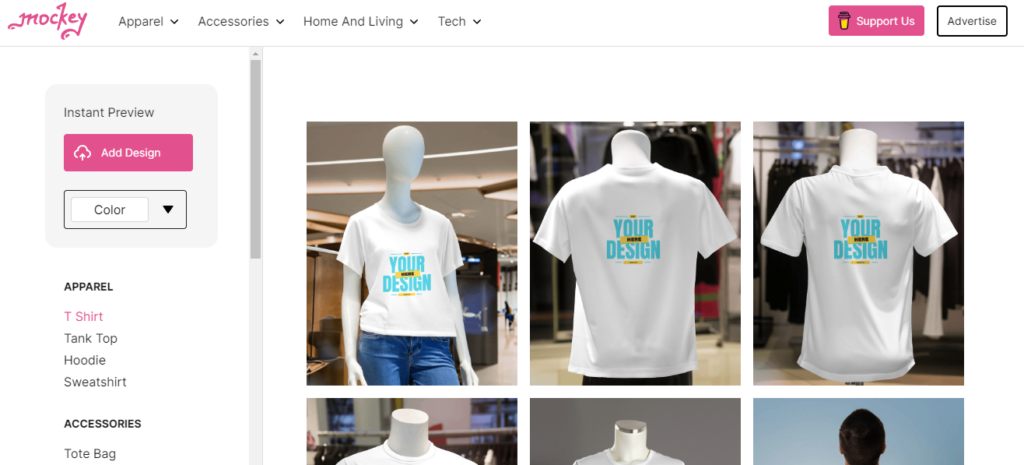 These are the reasons why Mockey is one of the perfect Fotor alternatives free tools in terms of generating mockups.
Pricing
Free. No Paid plans.
2. AI Image Generator
An AI image generator creates images with training neural networks. The generators can produce new and realistic pictures by understanding text descriptions written in regular language.
Midjourney
Midjourney is one of the best Fotor alternatives for beautiful art illustrations, especially watercolors and ink-like graphics. It's user-friendly and creates impressive results with small effort. However, it doesn't offer much customization.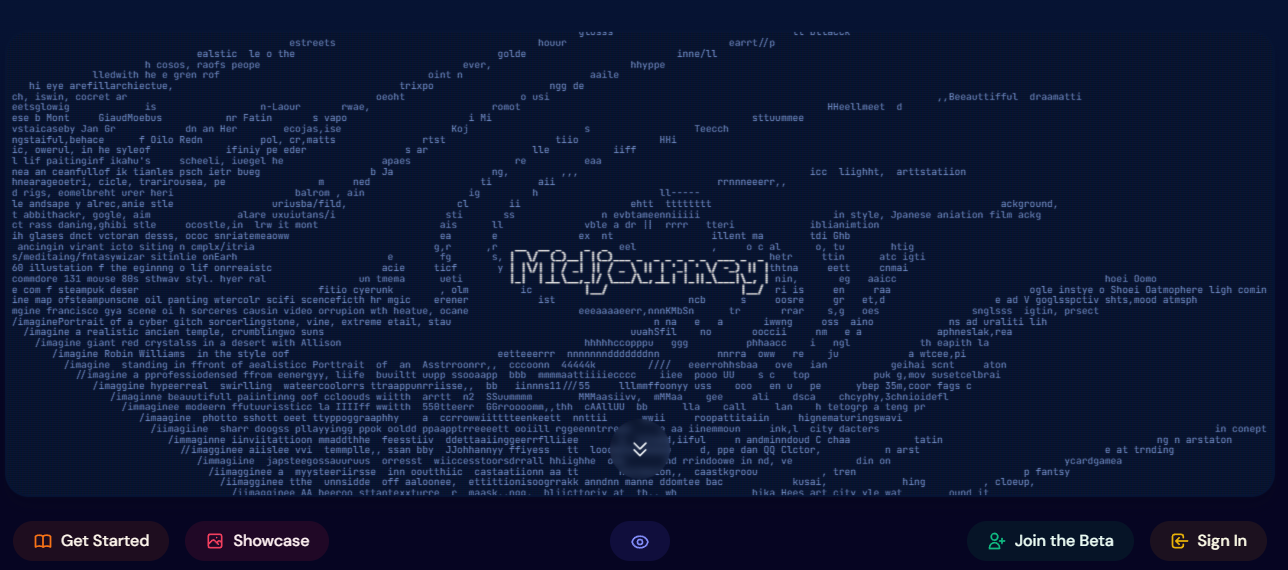 Using Midjourney has many benefits:
You don't have to be good at art. Just type in any words or questions, and the AI image maker will create a picture for you.
The editing options are somewhat basic. However, you can make improvements to a picture by bringing in a graphic from another source and making adjustments.
Artists can copy the way any other artist creates.
Midjourney might not be the best choice if you're making graphics for something you want to keep private. Some people have concerns about using it for art because it can copy famous artists' styles. Plus, you can only use it through Discord, so it's not very easy to access.
That's why we have a dedicated guide about Midjourney alternatives that are discussed in detail.
Pricing
Midjourney gives you a few free images, but if you want to make as many as you like, you'll have to pay a monthly fee.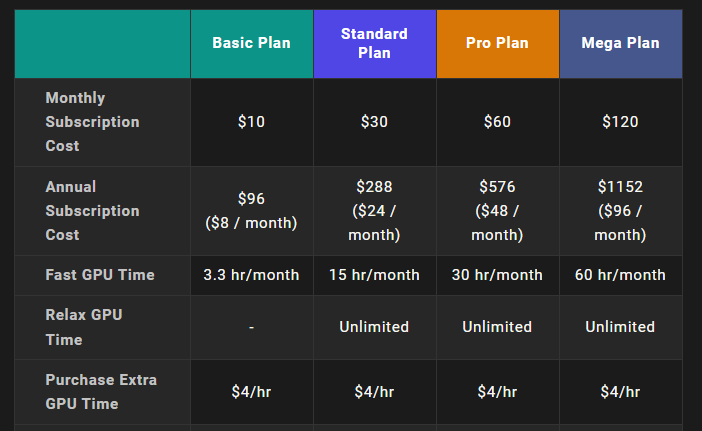 3. AI Selfie Generator
Use an AI selfie generator to turn your regular selfies into creative characters designed for gaming sites. Get creative, make your own special character, and show it off on places like Discord, Twitch and other gaming sites. You can add stickers on Discord mobile while having conversations with friends.
Instant Portrait
How is Instant Portrait the best AI selfie generator alternative to Fotor? With its quick and easy process, users can fully customize their experience, like choosing their favorite theme or even creating their own. Instant Portrait uses certain artistic principles to make sure each portrait image is unique and artistic.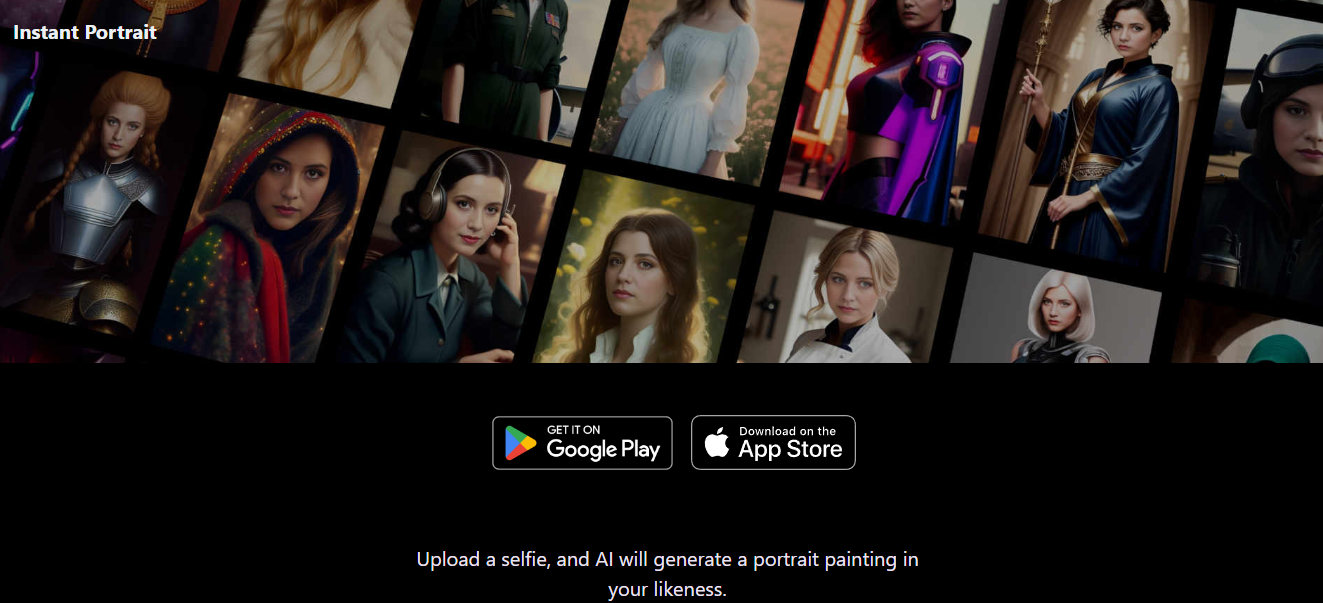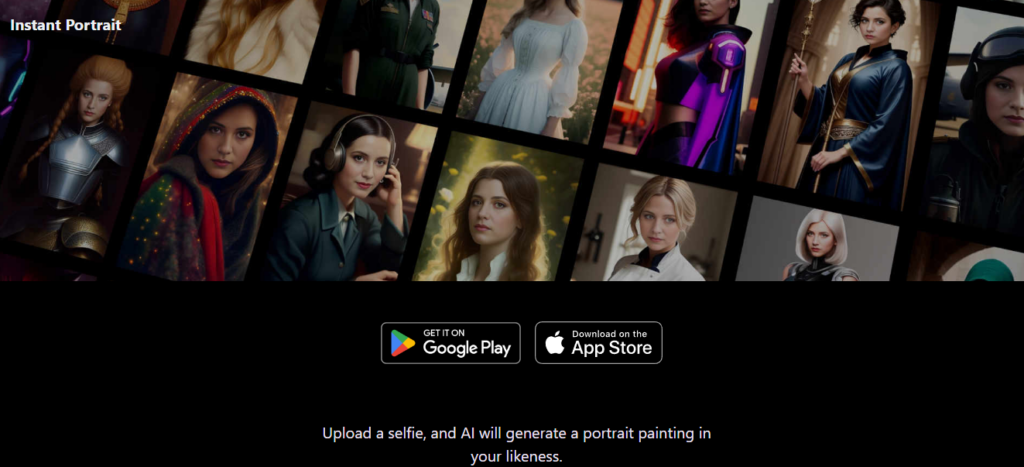 The best features of Instant Portrait are:
Simple Way to Upload Your Selfies
Painting of a person created by AI
Customizable themes
Deep learning algorithms
No sign-up is required
Simple & fast
Pricing
Instant Portrait is totally free, and you don't need to sign in or share any personal info to use it.
4. AI Art Generator
AI art generators use AI, like machine learning and neural networks, to make images by themselves. These programs usually work in two ways: turning text into images or transforming one image into another. It's pretty easy to understand how they work. Let's talk about the Wonder AI, one of the best Fotor alternatives AI art generators right now.
Wonder AI
Wonder AI generator is a simple app with an easy-to-use design, so everyone can easily use it. Its simple method makes it easy for users to quickly grasp and use the platform without getting confused.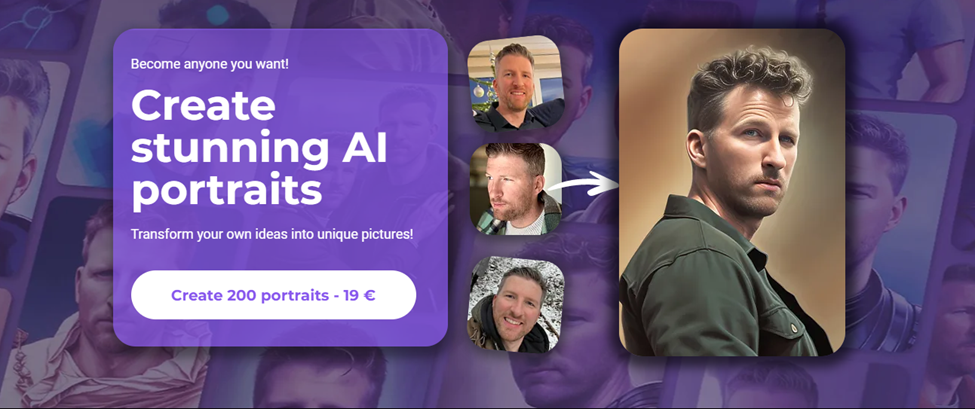 A step-by-step guide to using WonderAI:
First, click the Wonder AI tool, and then click the button provided on the tool's online page.
You'll be taken to the payment page, where you'll have to provide your information.
Enter your preferences, follow the prompts, and adjust the settings to achieve the result you desire.
Once the picture is done, use the provided choices to get it.
Pricing
Is Wonder AI available for free? Well, not exactly. You have to sign up first, and then you can start using the tool. The subscription options cost from $9.95 to $99.95.
5. AI Avatar Generator
An AI avatar generator is like a magic art creator powered by AI. It uses neural networks and algorithms to make one-of-a-kind computer characters when you tell it what you want. People like to use these avatars as their pictures on the internet, especially on social media.
NovelAI
NovelAI image generation is the best AI avatar generator of all Fotor alternatives. Its various settings let you be extremely precise about the type of prompts you wish to add, resulting in better-quality generated images.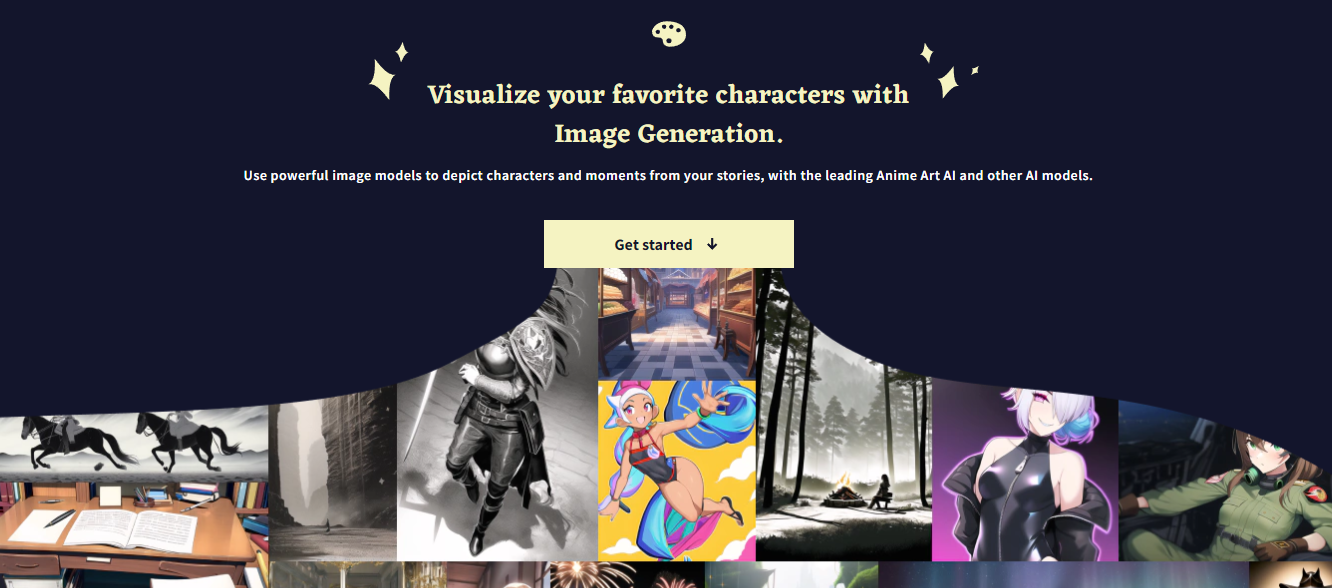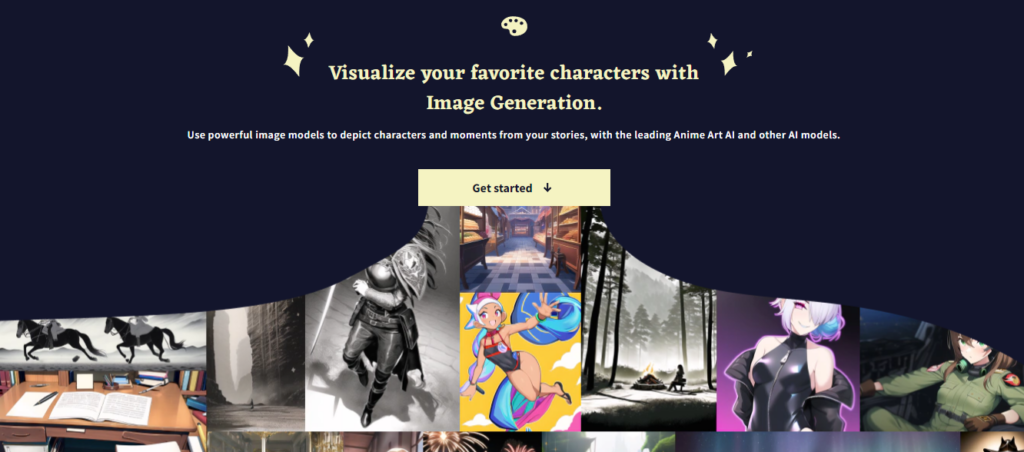 The best features of NovelAI:
Easy-to-use storyteller mode. Just input the NovelAI prompt, and with a click of the "Send button," you can create a whole story.
The text adventure is a game where an AI plays with words.
Collaboration
Different modes to generate AI avatars.
Pricing
NovelAI offers a subscription service that you can get for $0, $10, $15, or $25 per month.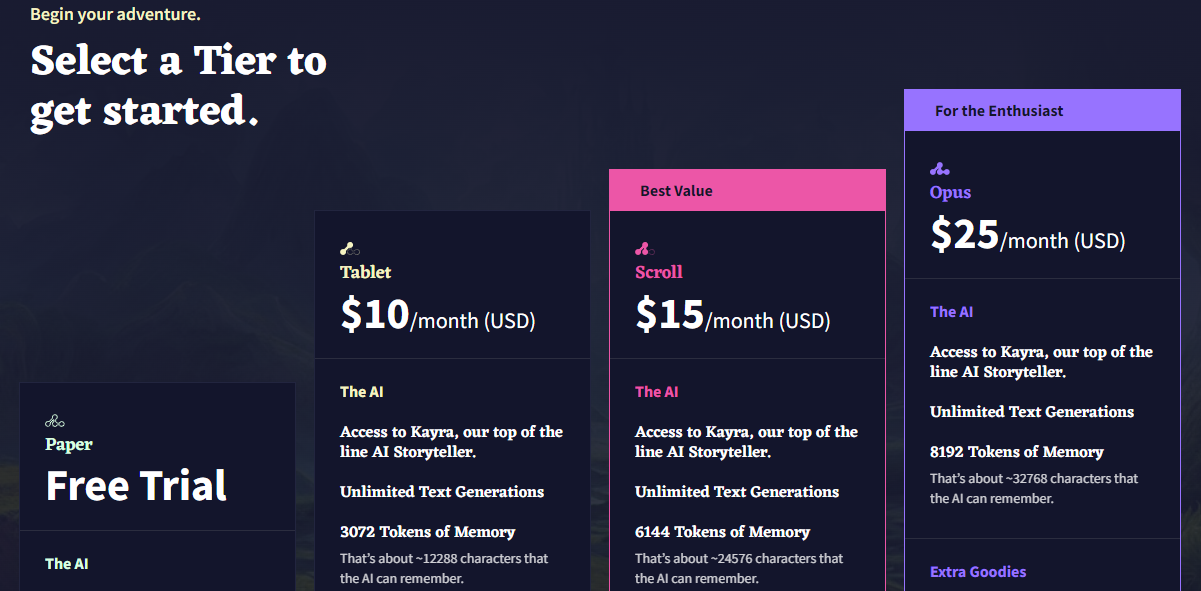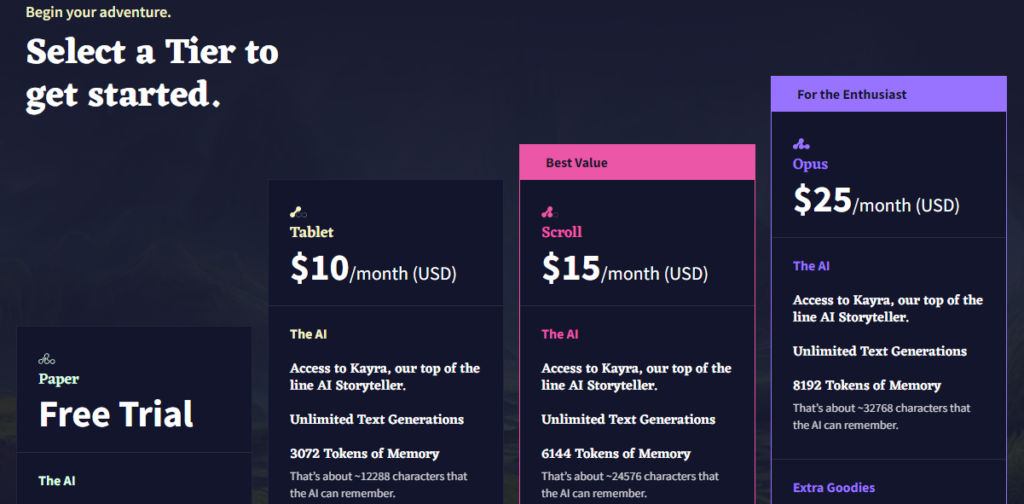 If you want a similar website like NovelAI, then you can look at our guide about NovelAI alternatives.
6. AI GIF Generator
The AI GIF generator lets you easily make animated AI GIFs by putting together separate photo files as frames. The GIFs it makes are excellent, and you can use them without any watermarks or needing to give credit. This is great for developers who create content.
Picsart
The Picsart AI GIF Generator is a Fotor alternative free, user-friendly tool that makes it simple for anyone to have fun. It's changing the way we express ourselves online in a creative and unique manner.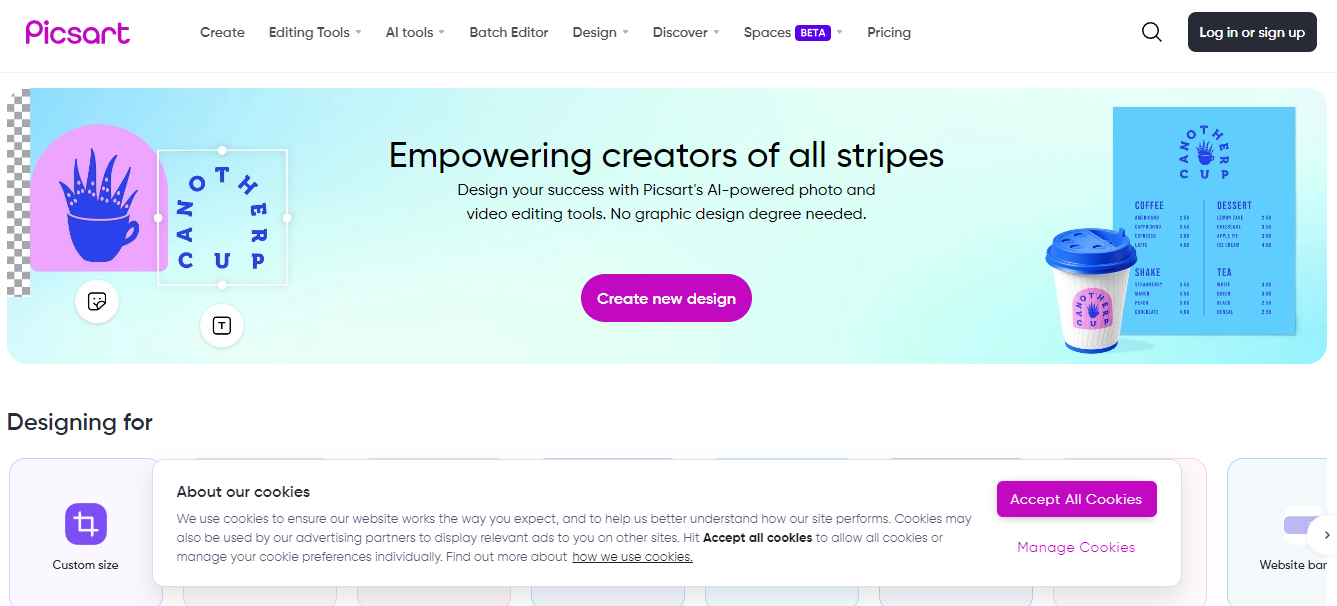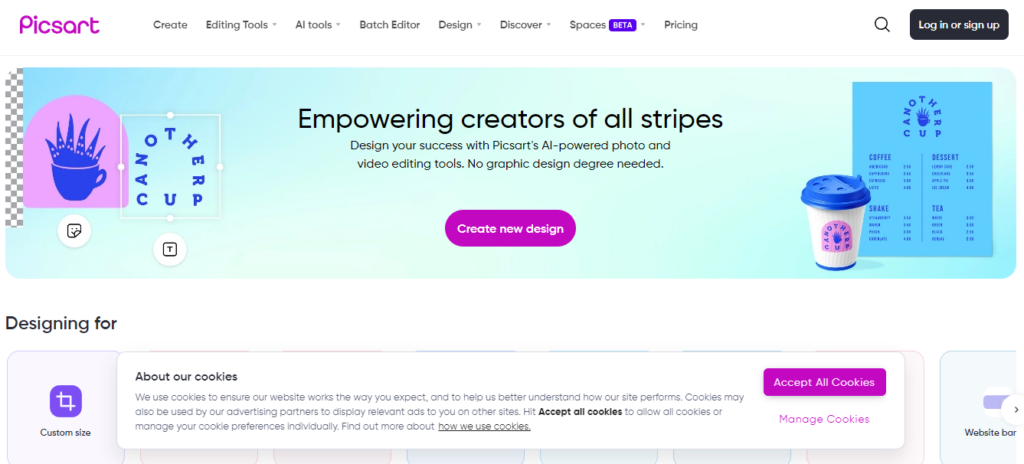 Steps to use Picsart AI GIF generator:
Begin by going to the AI GIF Generator option on the website.
After you're on the website, look for a box.
This is the place where you'll type the prompt.
Once you've written your request, choose a creative style.
Once you've chosen your prompt, just click "Generate."
Pricing
You can use lots of Picsart's photo templates for free. But if you want some premium features, you might need to get an upgrade.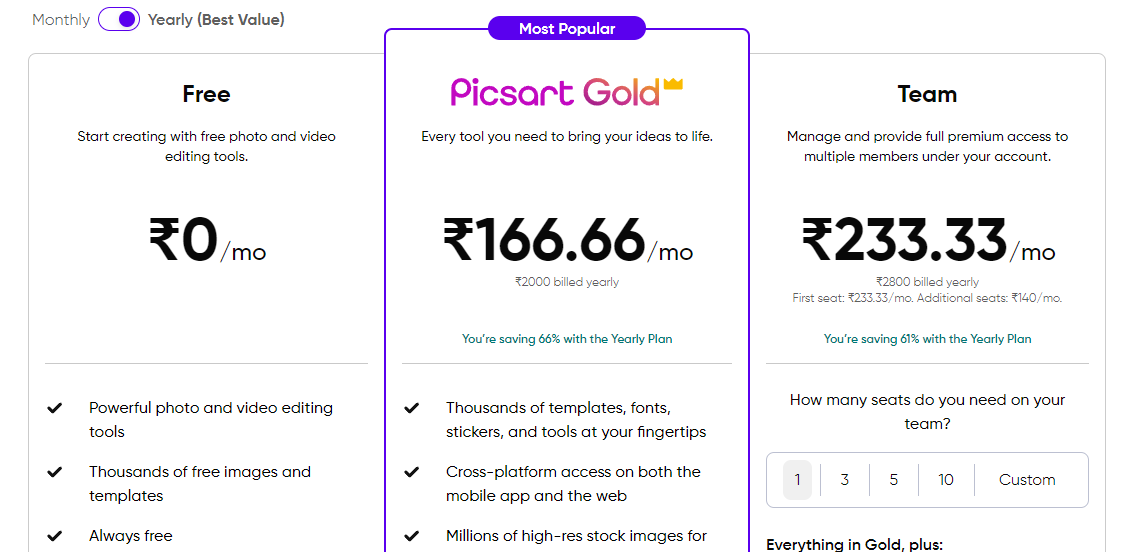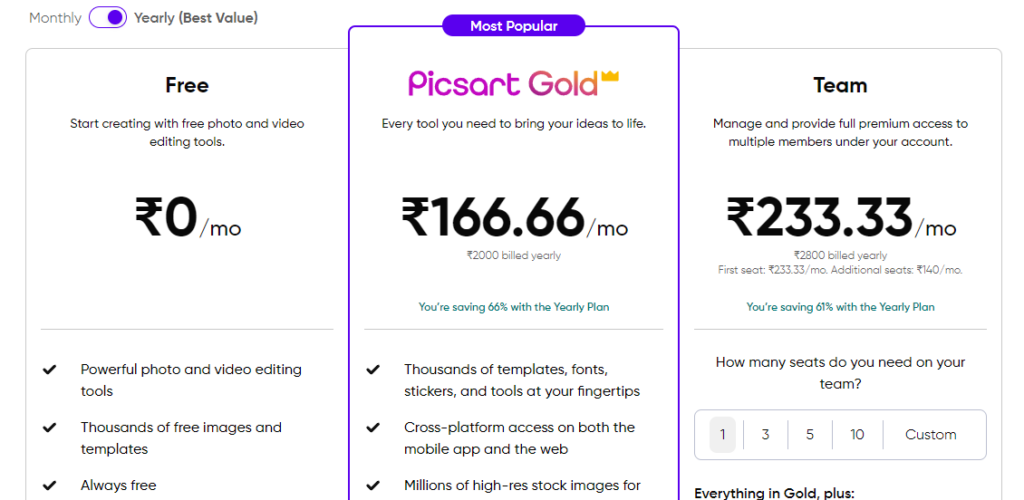 7. Free Website Templates
A great landing page template in an AI landing page generator is designed to achieve one main goal: to make people take action. You need a simple and clear design to fill with interesting words and a convincing message to encourage action. You also want a well-made template that is easy to use so you can concentrate on writing persuasive content.
Wix
Wix is the best simple drag-and-drop editor; ready-made templates and helpful features make it really easy to build all kinds of websites, whether it's for your personal portfolio or a small business when it comes to Fotor alternatives.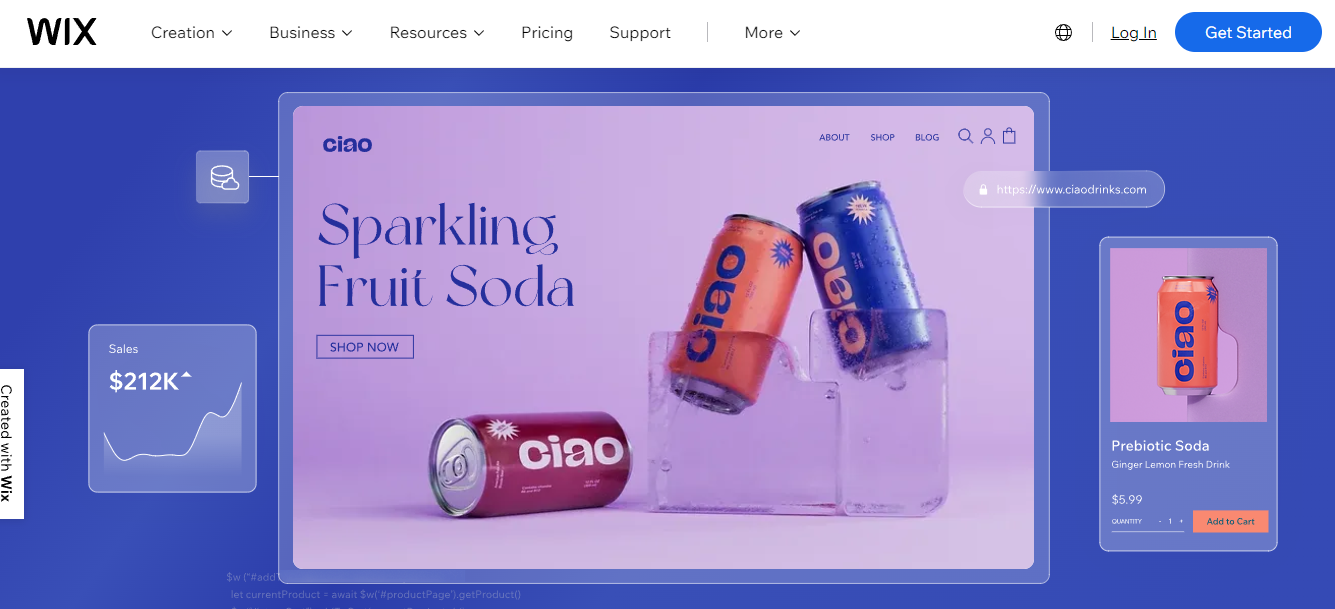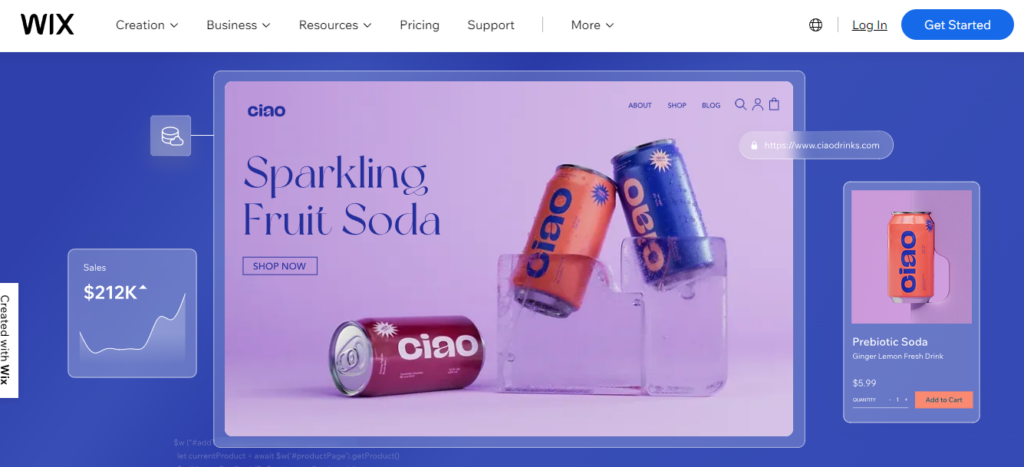 Wix's top features are:
Drag-and-drop
Vast ecommerce tools
Extensive stores
Customizable templates
Pricing
Wix gives you a free option, but your website address will have "wix.com" in it, and there will be ads on your site. If you want a more professional look without ads and your own website address, you should choose a paid plan.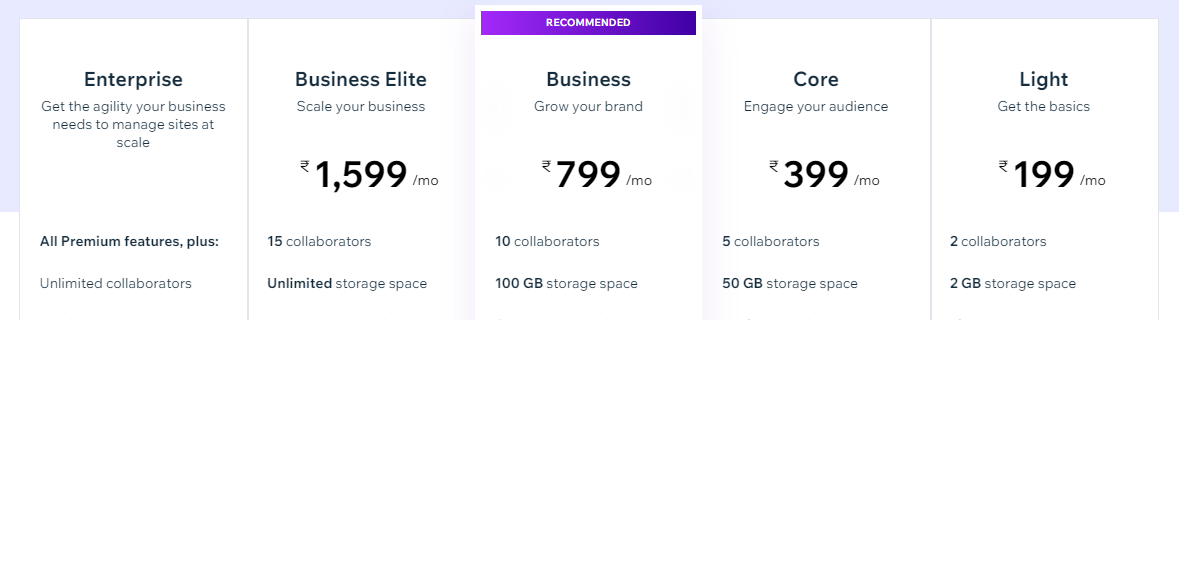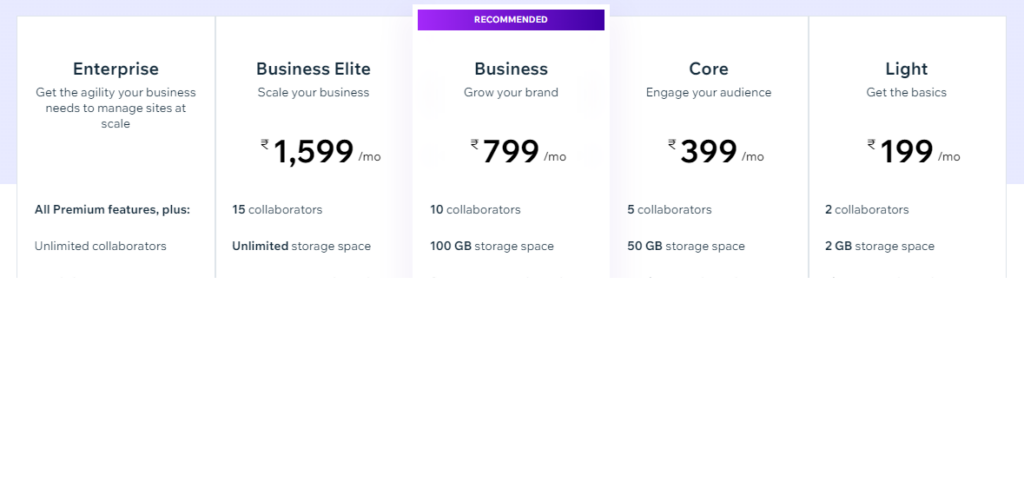 8. AI Photo Enhancer and Eraser
It uses AI to make pictures look better without losing any details. This tool can make bad or old photos look good again by making them clearer and more detailed. It can also improve colors and make other adjustments to make your pictures better.
Canva is another Fotor free alternative when it comes to AI photo enhancers and erasers. Change how your pictures look with ease. You can get rid of things that distract you or put something new in your photos.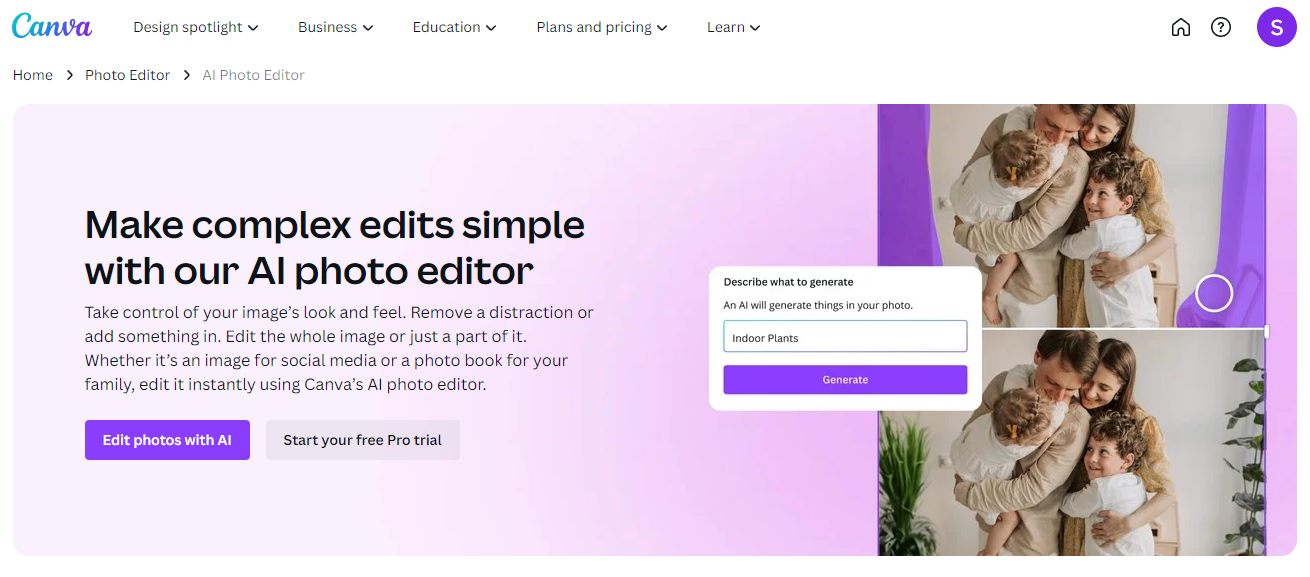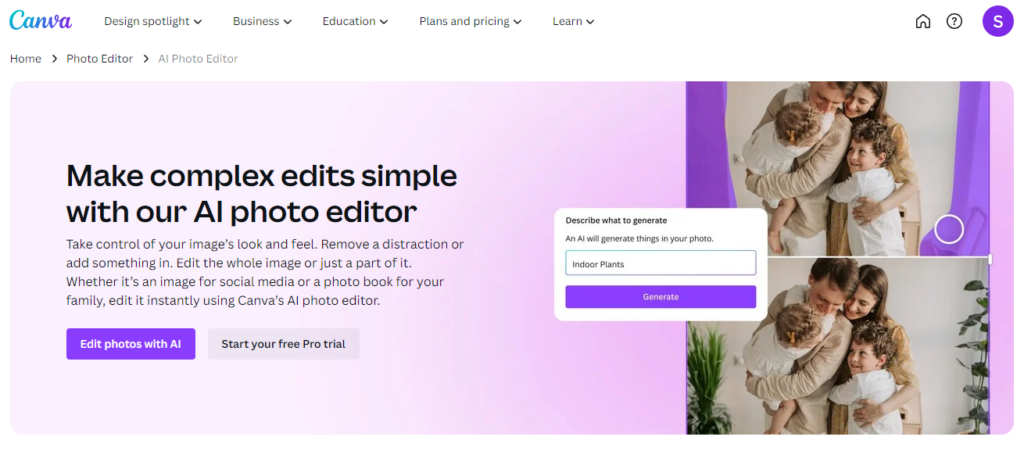 You can edit the whole picture. Whether it's a picture for a social site or a family photo album, you can make these changes quickly with the Canvas photo editor.
Pricing
People who use Canva for free can use more than 250,000 templates in 100 different design categories that come with the basic features.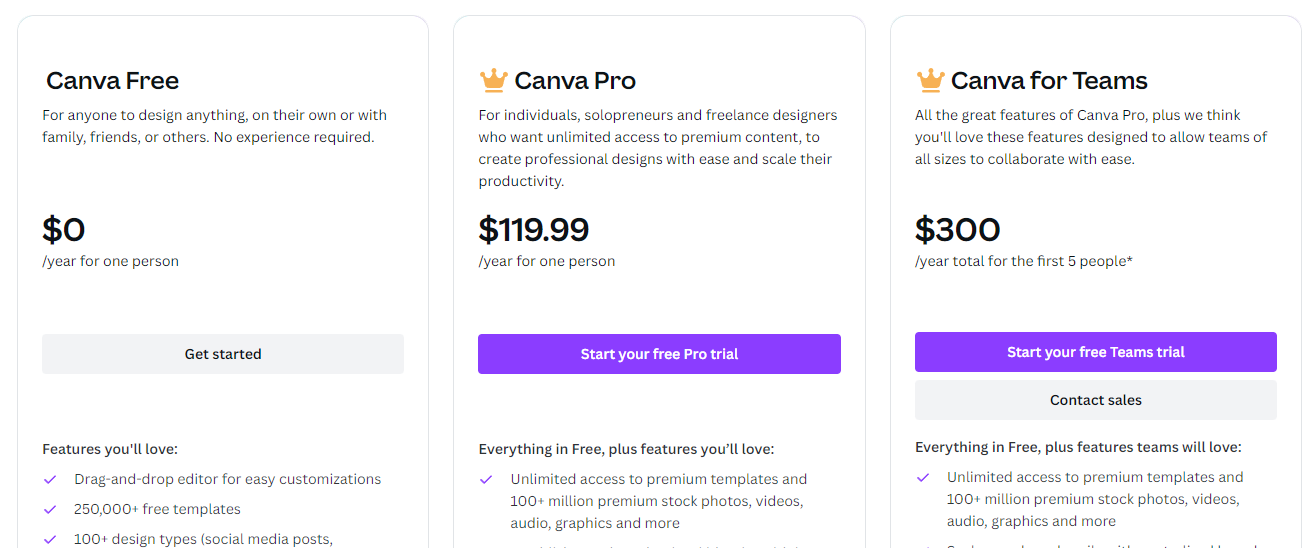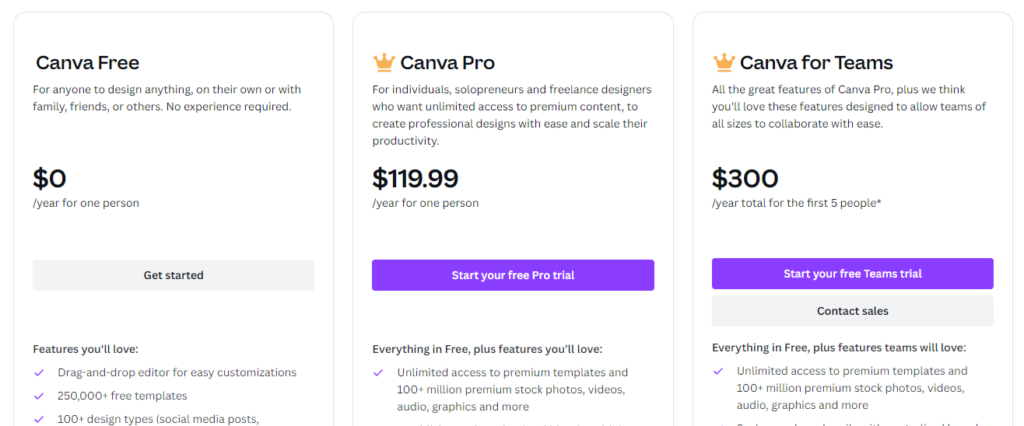 If you are looking for a similar tool like Canva, then you can see our Canva alternatives guide for photo customization.
That's it. We have covered all the AI Fotor alternatives.
Create AI Mockups for Free with Mockey
Mockey's customization feature is completely free and has everything you require to make mockups.
Moreover, using a watermark-free mockup will enhance the quality of your design. Start generating mockups now because it's the perfect mockup anyone is looking for when it comes to Fotor alternatives.
Choose the Right Fotor Alternatives
To sum up, each tool is unique in its own way and is best used in the area for which it was created. These are the top 8 Fotor alternatives to help you develop your skills.
Fotor provides a great selection of templates and tools for different users, but there are also many Fotor alternatives free options available.
FAQs
What is better than Fotor?
Mockey, Canva, and Picsart tools are the top 3 better Fotor alternatives.
Is there a free version of Fotor?
Mockey, Instant Portrait, Picsart, and Canva are free Fotor alternatives.
What are the disadvantages of Fotor?
One downside of Fotor is that its advanced features can be complicated to use.
Is Fotor a Chinese company?
The Chinese company Fotor is known for its popular software for photo editing and graphic design.