Here are some windshield sticker ideas that will make your car stand out from the crowd, whether you choose witty one-liners or eye-catching designs. When you have so many options, how do you even begin? In response, we are here. You can find awesome windshield sticker ideas in our article. We've got some great windshield sticker ideas that will definitely draw attention!
Table of Contents
What Is a Front Windshield Decal
A front windshield decal, also known as a sticker, is designed for application on the front glass of cars or trucks. Its purpose is to showcase a logo, slogan, name, or any desired text or graphic. Typically crafted from vinyl, these decals boost durability, weather resistance, and simple application and removal.
Travel Enthusiasts Need Windshield Sticker Ideas
Windshield sticker ideas are not just for fun but also a must-have for people who love traveling and exploring new places.
These stickers are like little conversation starters. You'll be seen by people and they'll ask, "Where have you been?"? Tell me about your adventures!"
List of Windshield Sticker Ideas
Here is a list of windshield sticker ideas.
Nightrider
Blacklisted
Royal stance
Hatch society
Late nights
Impulsive
Always broken
Cat decal
Misunderstood
Cute cat car
Evade
Made in Japan
Low & Slow
Endless nights
Sitting low and driving slow
Blessed
Dreams-work-success
No hate
Antisocial
Speedhunters
Passion wagon
Merica
Stay humble
Thrill seeker
The midnight club
Forest sticker
Slow boyz no rush
Dog sticker
Hellacute
YOLO
Get Creative With 30+ Windshield Sticker Ideas
These 30+ windshield sticker ideas will inspire you to get creative. We have taken all the images from Etsy, as they are all from the same source.
1. Nightrider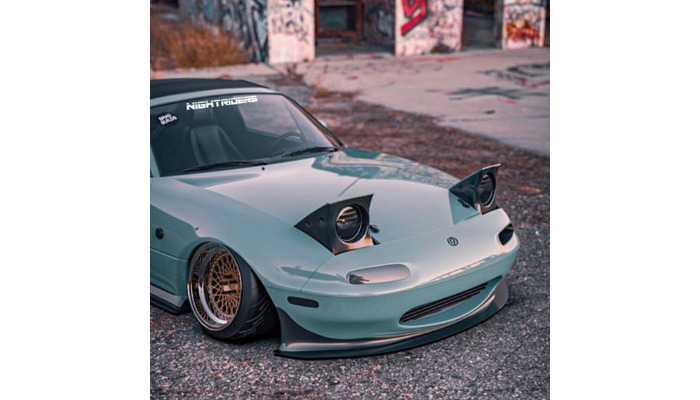 2. Blacklisted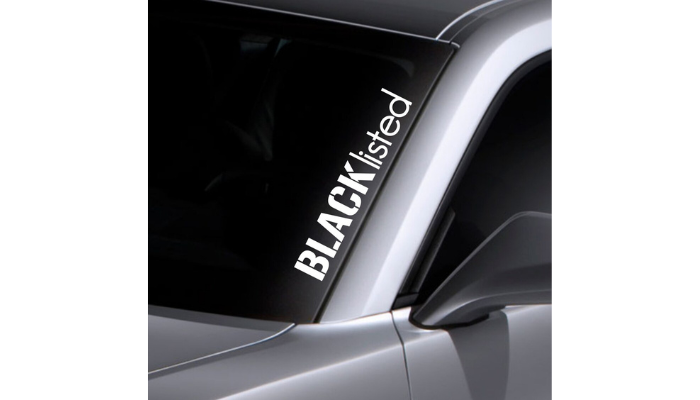 3. Royal Stance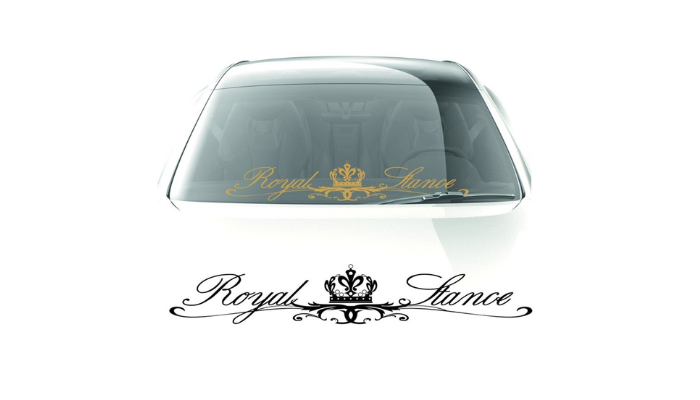 4. Hatch Society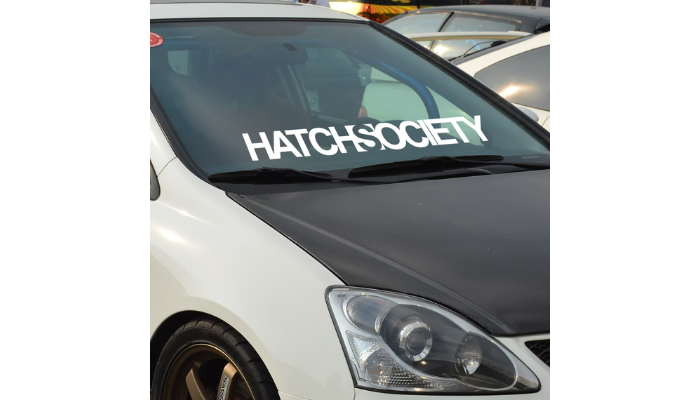 5. Late Nights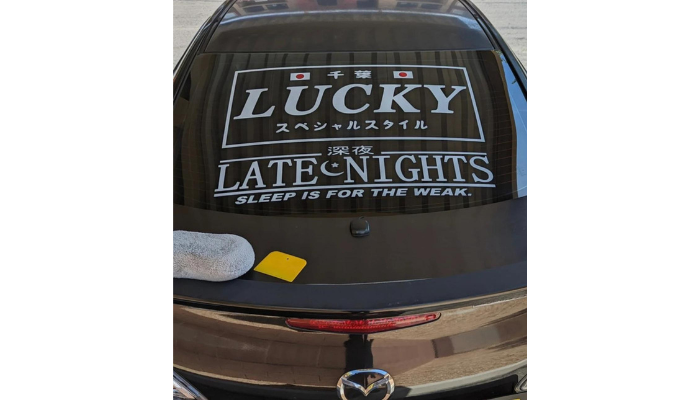 6. Impulsive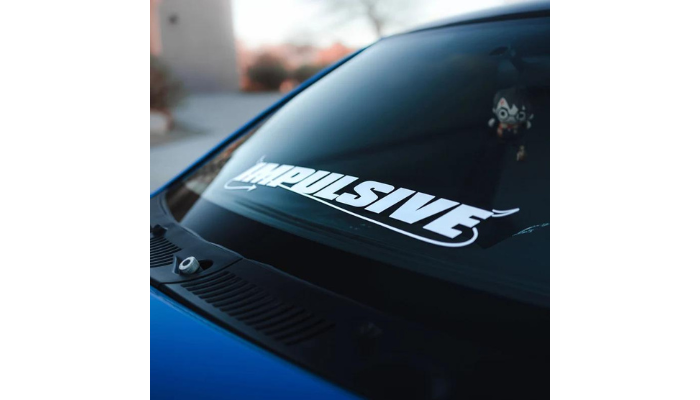 7. Always Broken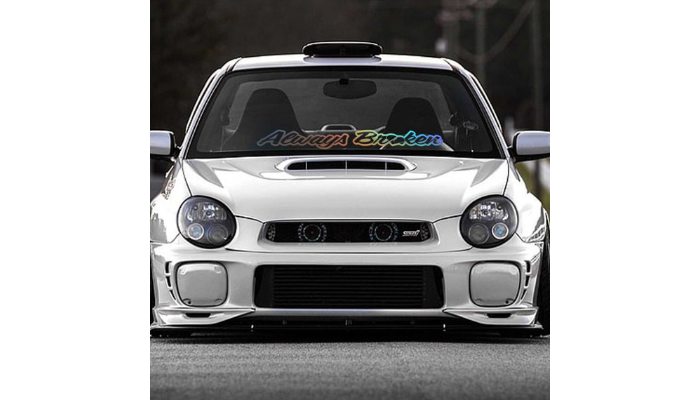 8. Cat Decal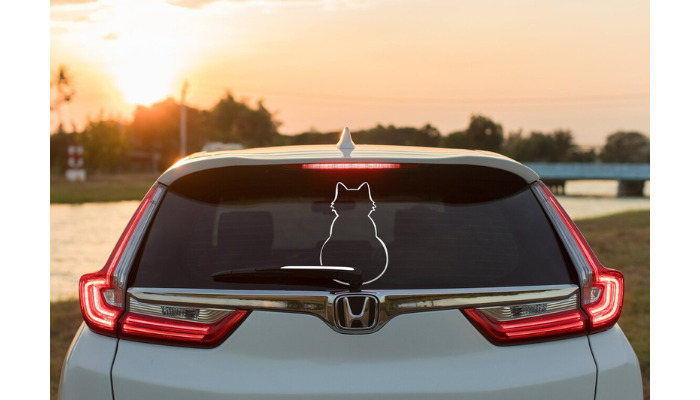 9. Misunderstood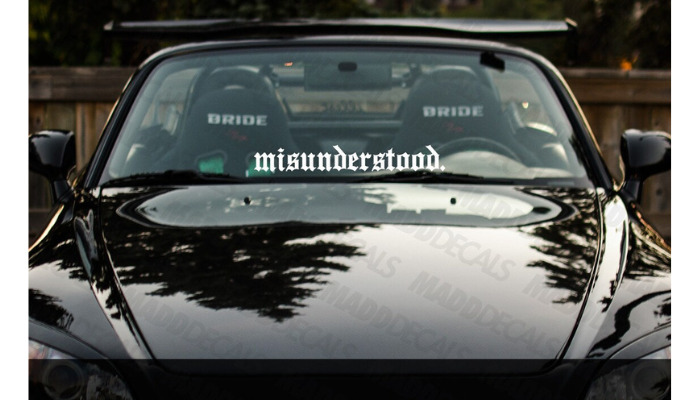 10. Cute Cat Car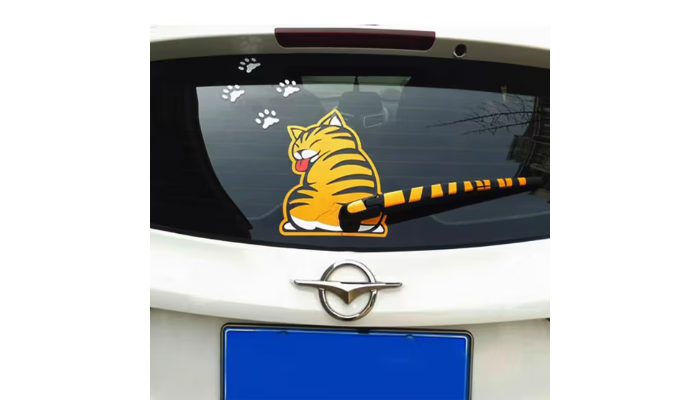 11. Evade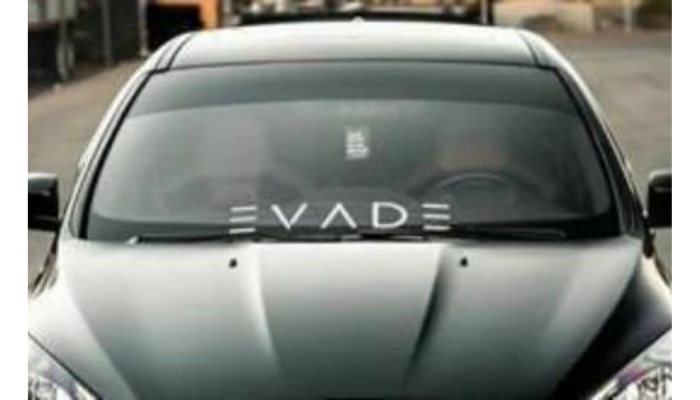 12. Made in Japan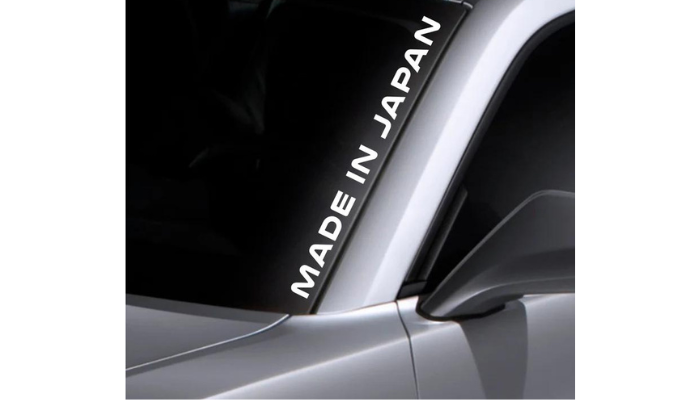 13. Low & Slow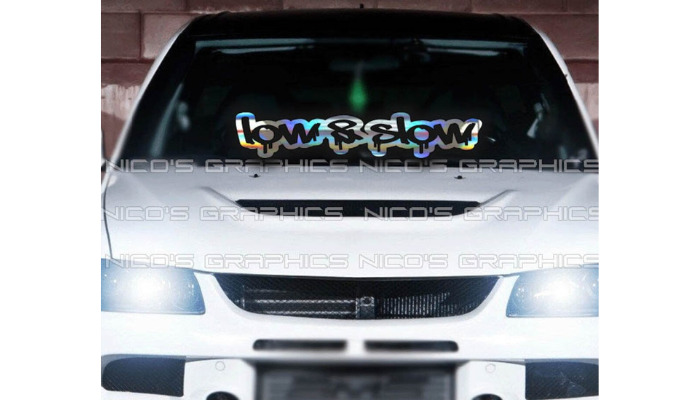 14. Endless Nights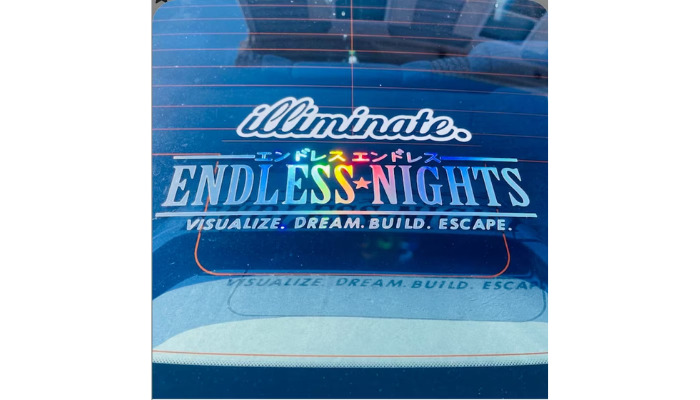 15. Sitting Low and Driving Slow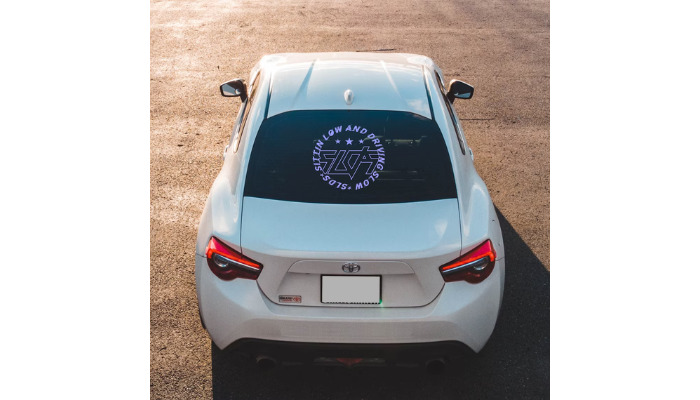 16. Blessed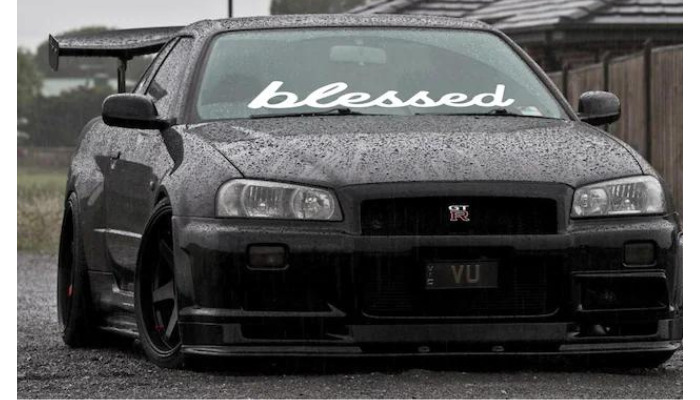 17. Dreams-work-success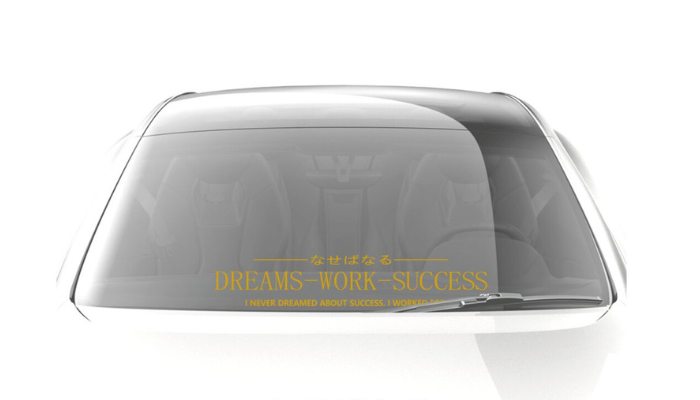 18. No hate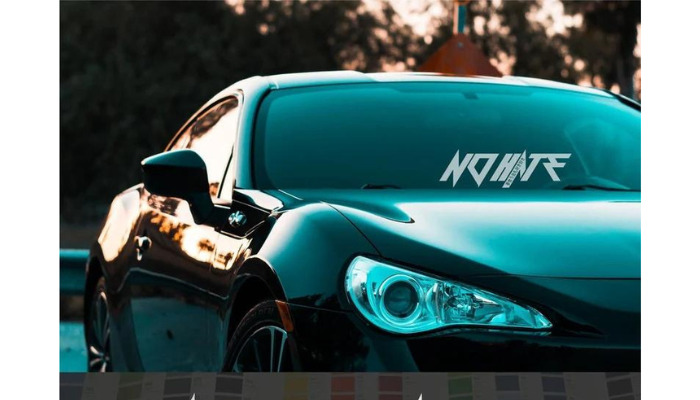 19. Antisocial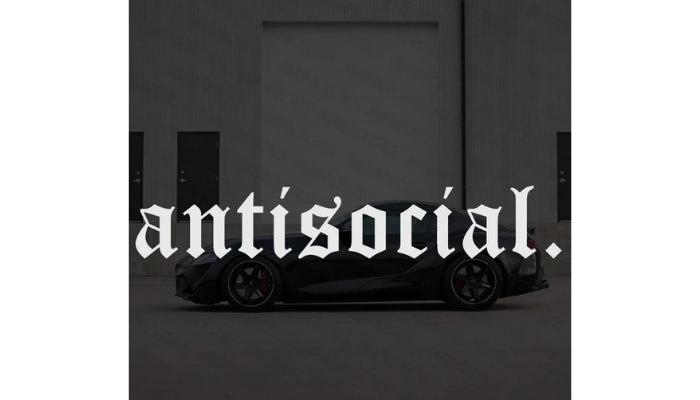 20. Speedhunters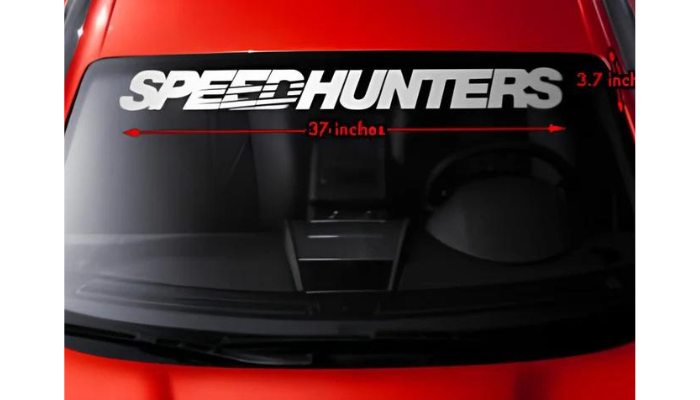 21. Passion Wagon
22. Merica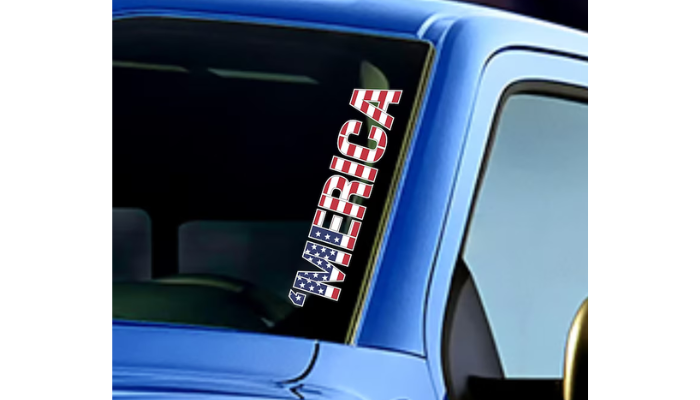 23. Stay Humble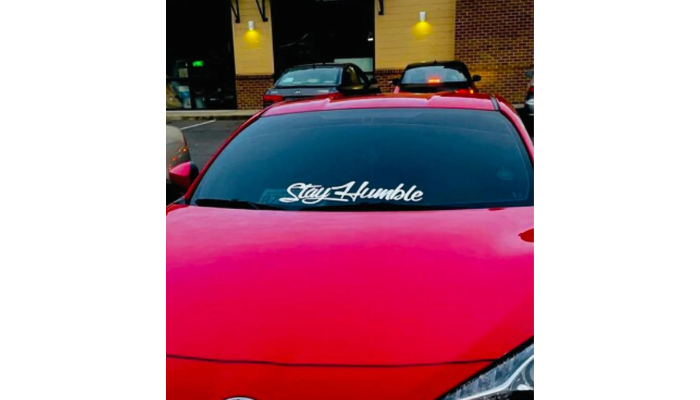 24. Thrill Seeker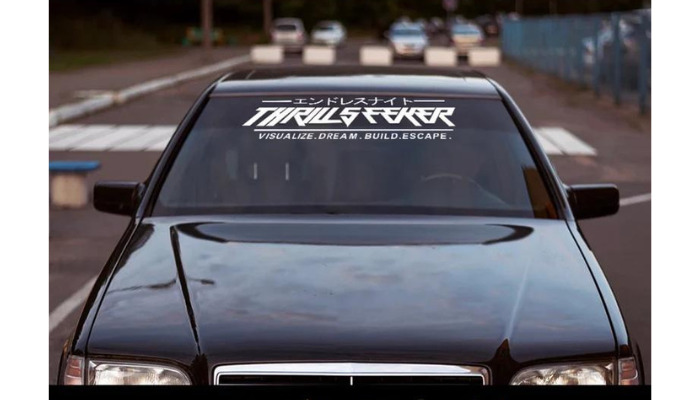 25. The Midnight Club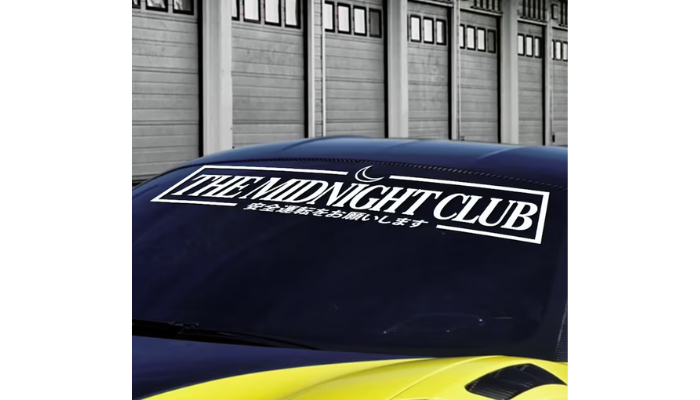 26. Forest Sticker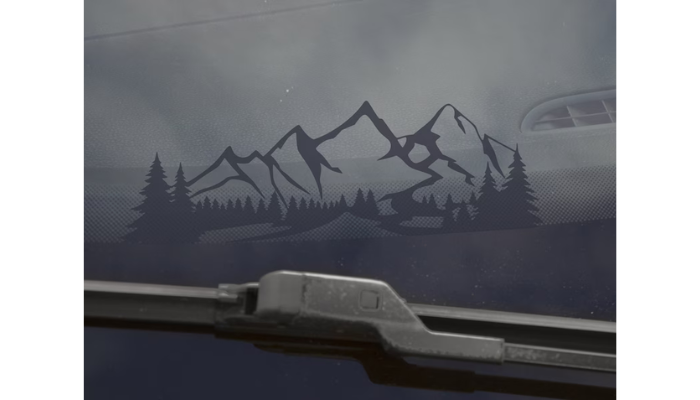 27. Slow Boyz No Rush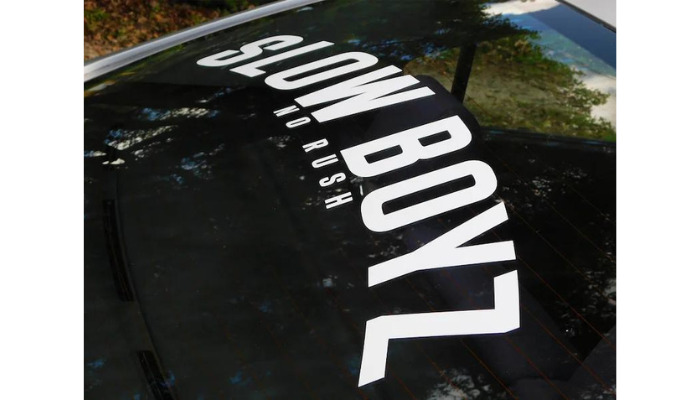 28. Dog Sticker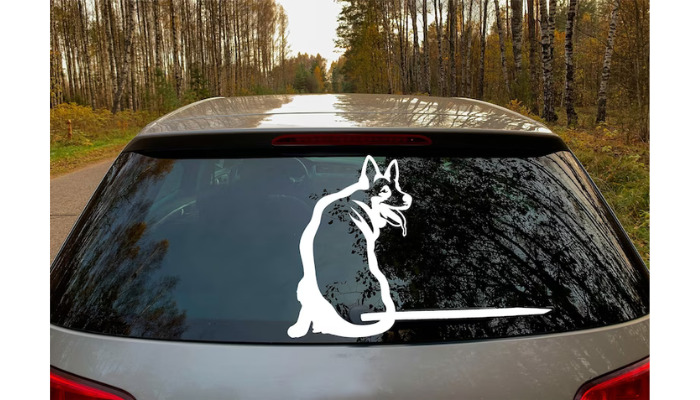 29. Hellacute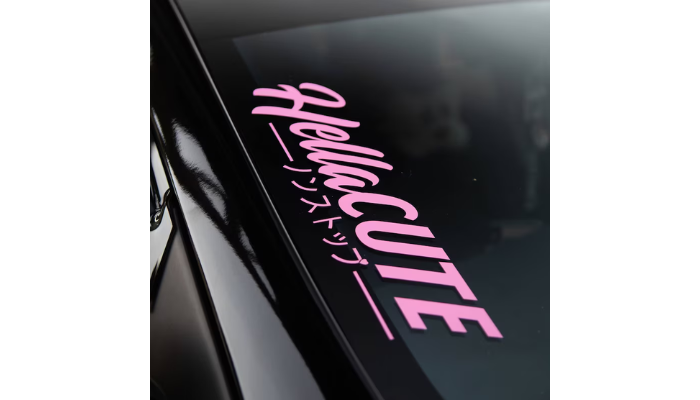 30. YOLO
So, that's it. There are 30 windshield sticker ideas that will inspire you to create your own windshield sticker.
Mockup Generate with Windshield Sticker
Once you have windshield sticker ideas, you can use the mockup generator. No need for any design tool.
When you decide to explore the world of Mockey, a delightful experience awaits you! To get started on your sticker-making journey, follow these simple steps:
Sticker Categories: Once you're on the Mockey homepage, browse through the sticker categories available.
Upload Design: After you've found the perfect sticker category, click on the "Upload Design" button.
Quality without Watermark: When you download your designs, rest assured that they come in high resolution, making them perfect for any purpose, whether it's for personal use or a professional project. You'll also discover mockups with no watermarks marring your beautiful artwork.
Do Windshield Stickers Come Off
Yes, with a little effort and proper tools, windshield stickers may be removed. Here are a few potential ways to get rid of them:
Grab some rubbing alcohol and a razor blade. The alcohol helps loosen the sticky stuff, and then you can carefully peel off the sticker.
If you don't have rubbing alcohol, don't worry! Get some nail polish remover and a paper towel instead. Rub the sticker and the gooey leftovers until they come off.
Wanna try something cool? Get ice cubes and freeze the sticker! It'll become brittle, and then you can use a plastic card to scrape it off.
If you have a hairdryer, use it to warm up the glue. Slowly pull off the sticker once the glue gets soft.
And if you want an easy way out, you can use a special sticker remover product from the store.
What Is Black Sticker on Windshield
A black sticker is a sticker that people put on their cars for all sorts of fun reasons! They use it to make their car look great, show off who they are, or even promote something cool!
Let's tell you some examples of these black stickers:
Car Brand Stickers
First, there are car brand stickers. These cool stickers have the logos or names of the car companies or specific car models. People use them to make their cars look good and to show they really like a particular brand. For example, someone might put some stickers on their windshield, "Audi" or "Mitsubishi" because they love those cars.
Custom Text Stickers
Then, we have custom text or logo stickers. These stickers are special because you can put whatever design or message you want on them! Some people might choose to put some sticker on their windshield, "Antisocial" or "Locally Hated", to show off their unique personality or sense of humor.
Sun Strip Stickers
They go on the top section of the car's windshield, and they act like sunglasses for the car! Just like how you wear sunglasses to protect your eyes from the sun, these stickers help reduce the bright sunlight for the driver. Some people use these stickers to add a personal touch to their cars.
Well, not all of them are stickers. Some are actually built into the windshield! Let's tell you more:
Frits
They're like a frame for the windshield! They do two important things: first, they hide the sticky thing that keeps the glass in place. Second, they act like sunglasses, protecting it from the sun's rays so it stays strong and doesn't get weak over the years.
Dot Matrix
Those dots are helpers because they spread out the heat evenly on the windshield. They do this to keep the glass from cracking when it gets really hot or cold. So they're like magical protectors for your car's windshield!
What Are Windshield Stickers Made Of
Windshields are made from vinyl, which is tough and can handle all kinds of weather. Rain and sunshine won't bother them! You can stick these cute vinyl stickers either inside or outside the windshield. Some stickers even shine in the dark or have rainbow colors, making them even more awesome to look at!
Another type of windshield sticker is clear polypropylene (BOPP) material, which is also water-resistant and transparent.
Some windshield stickers are also made of cling material, which has a low-tack adhesive that can be easily removed and repositioned.
The perforated film used in windshield stickers allows light to pass through and forms one-way vision.
The magnet material of windshield stickers allows them to be attached to flat metal surfaces without leaving any adhesive residue.
It is also possible to purchase windshield stickers made from glow-in-the-dark vinyl material, which emits a green glow in the dark for up to an hour. There are also stickers made of permanent adhesive vinyl, which can leave adhesive residue on the windshield after removal.
FAQs
Can you put stickers on windshield?
It all depends on where you live! Some states or countries say it's okay to have stickers on your car's windshield, but only if they don't block your view or if they are stickers you need by law, like for registration or inspections. In some other places, they don't allow stickers on the windshield at all.
What is the sticker on my windshield for?
Stickers on windshields are usually for:
Passed emissions or safety inspection.
Your vehicle has been registered.
An area or facility-specific parking permit.
Your views or affiliations.
To promote a business, brand, or cause.
What are the stickers on the windshield called?
Stickers on the windshield are often called car stickers. For decorative, identification, or informational purposes, they are adhesive labels or decals applied to the surface of a car's glass. Some examples of car stickers are parking permits, registration tags, toll tags, club logos, slogans, etc.
What kind of stickers go on car windows?
Stickers for car windows can range in purpose, design, and placement. Some common types are:
Static cling stickers
Vinyl decal
Bumper stickers
Conclusion
Ultimately, windshield sticker ideas offer a vibrant canvas for creativity and expression. A windshield sticker can serve as a platform for personal expression, advocacy, and advertisement, more than just a decorative element. As well as vehicles, businesses, and personal belongings, windshield sticker designs are not limited to just automobiles.
Windshield sticker ideas are ever-evolving spaces, constantly changing based on individual imaginations and desires. However, we have discussed 30 windshield sticker ideas for you. For as long as cars are on the road and people want to make a statement, windshield stickers will continue to add color and character to the commute and leave a lasting impression.
Also, If you are interested in Car Bumper Sticker Ideas, then you can explore our article.