Make your designs stand out online by using white hoodie template designs to create a mockup that will help promote your product. Make your website stand out with a knock-out poster from Mockey!
Shall we talk about the various plain and off-white hoodie designs? Let's dive in.
Table of Contents
Best Tool to Create a White Hoodie Template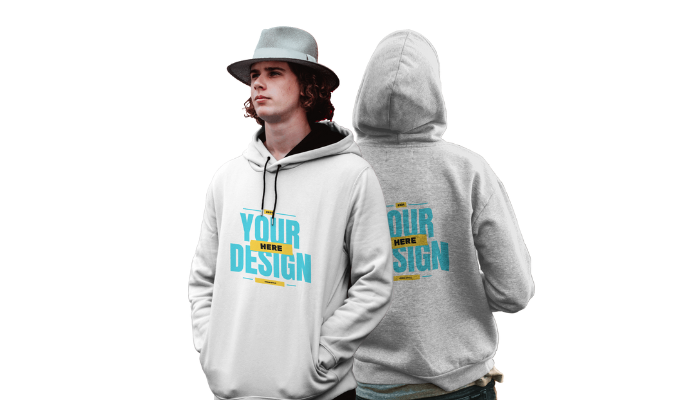 A Mockey AI mockup generator is a tool that can help you create a real white hoodie template in minutes.
You can use it to present your logo and brand with a massive library of free mockups.
You can also customize the mockups with different backgrounds, colors, and effects. This tool is a complete alternative to Placeit and Smartmockups. It is available as a free app on Google Play.
Design Your Custom White Hoodie
Get the perfect template for your white hoodie when you design your own.
1. Easy Customization
Make it your own by selecting different colors and backgrounds and adjusting the size to match.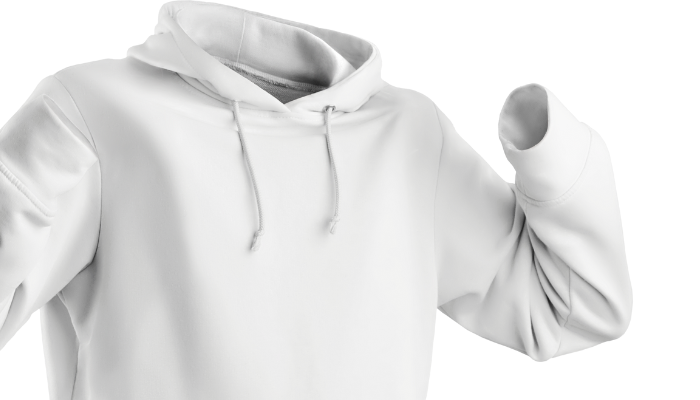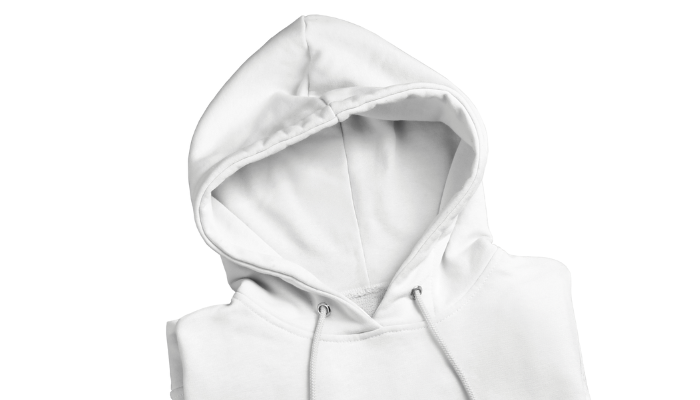 2. 100% Free, no Watermark
Create white hoodie designs easily with the free tool without any watermarks. You can make mockups without spending money or having any unwanted things on them.
A Full Feature Set
There has never been an easier way to create design than with Mockey's free drag-and-drop generators!
Best White Hoodie Templates to Download
Here is a list of the best white hoodie templates for download.
1. Beach View in White Hoodie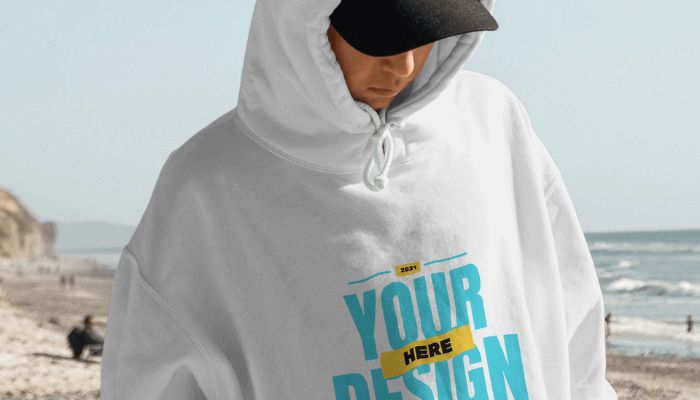 A guy is standing on a sunny beach, and he's wearing a cool white hoodie. The hoodie looks simple but stylish, making his beach outfit more fashionable.
He looks cool and comfortable in his outfit while enjoying the breeze by the sea.
2. White Hoodie Template Back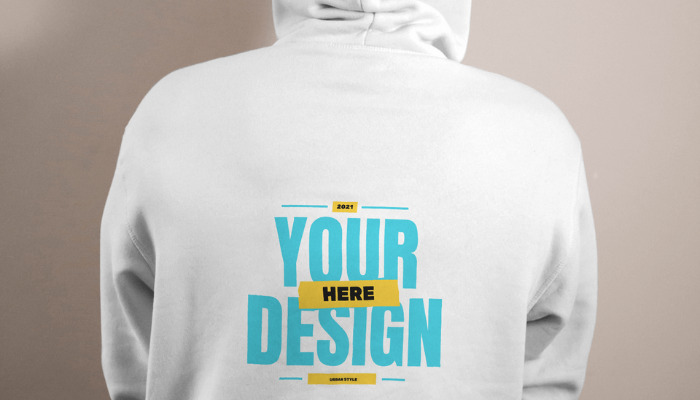 A guy is showing off the back of his nice and tidy white hoodie. This relaxed outfit gives off a feeling of ease and straightforwardness.
The white hoodie stands out and is a great option for a casual and fashionable outfit.
3. A Guy in White Hoodie Wearing a Hat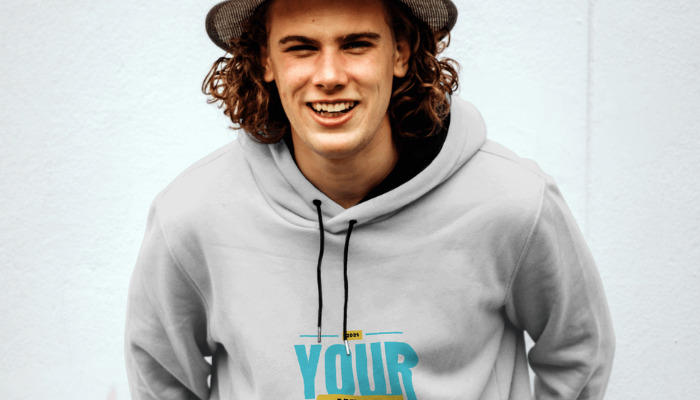 Picture a guy in a comfy outfit with a white hoodie, wearing a trendy round hat on his head. This easy and stylish outfit gives off a calm and casual feel.
4. Man Posing in front of a Red Door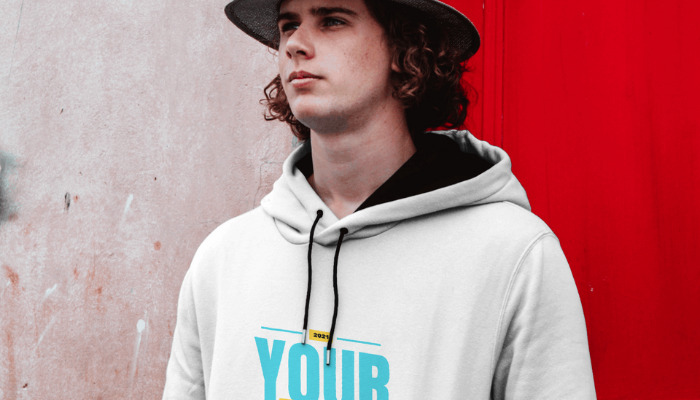 A person is standing with a lot of confidence in front of a bright red door while wearing a clean white hoodie. The man looks calm next to the strong door, which looks really interesting together.
The picture shows someone being themselves in the city, with their own unique style.
5. Shirt Over a White Hoodie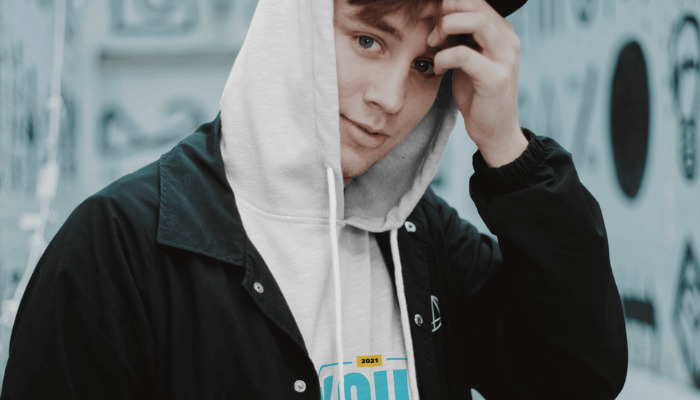 The guy was wearing a cool outfit that had a black shirt over a white hoodie. This mix of black and white made a laid-back, effortless style.
The dark shirt looked fancy, and the white hoodie seemed cozy.
6. Feeling the Nature in White Hoodie
A boy enjoying the outdoors is wearing a clean white hoodie.
The clean clothes show that he is curious and excited about exploring the world outside, leaving behind traces of wonder and amazement.
7. Boy in White Hoodie Template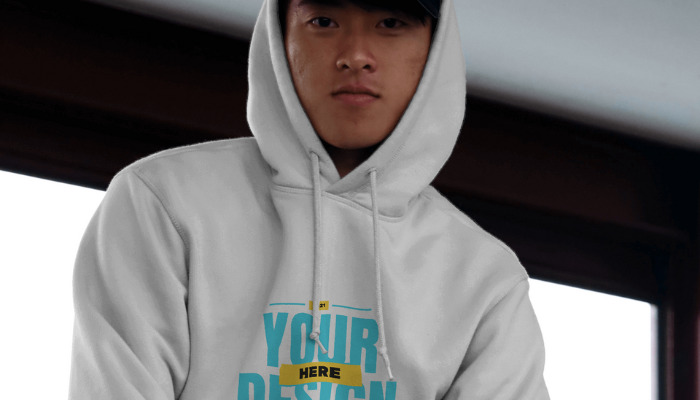 A boy wearing a cozy white hoodie at school. The hoodie makes him look cool.
8. White and Black Hoodie Template
Two girls wear cool white and black hoodie template designs, looking fashionable and stylish. Their matching clothes look really good together and catch your attention.
9. Boy in Specs with White Hoodie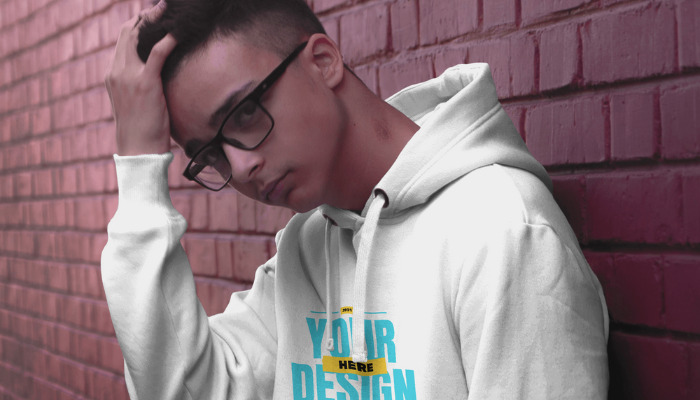 A boy wearing a clean white hoodie and cool glasses stands confidently in front of a textured brick wall. He looks cool and fashionable, which makes him stand out and seem young.
10. Blowing Hair in a White Hoodie
A little girl wearing a comfortable white hoodie is having fun messing up her hair in a happy moment. The background looks nice and natural, making you feel calm and connected to nature.
11. Posing in Garden with White Hoodie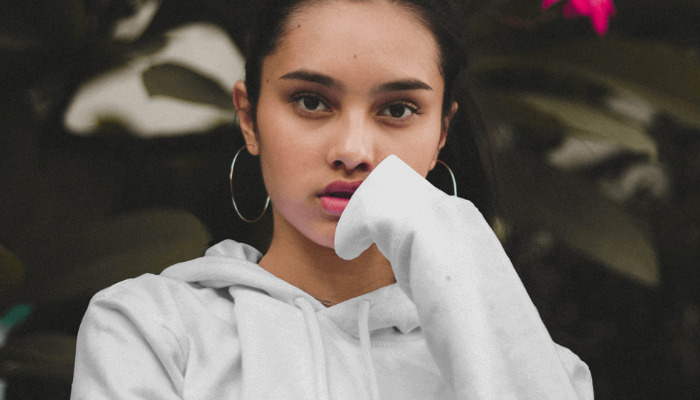 A young girl is posing in a peaceful garden while wearing a comfy white hoodie. She looks young and pretty, with pretty flowers and plants around her. Her simple clothes make the moment feel pure.
12. River View with White Hoodie Template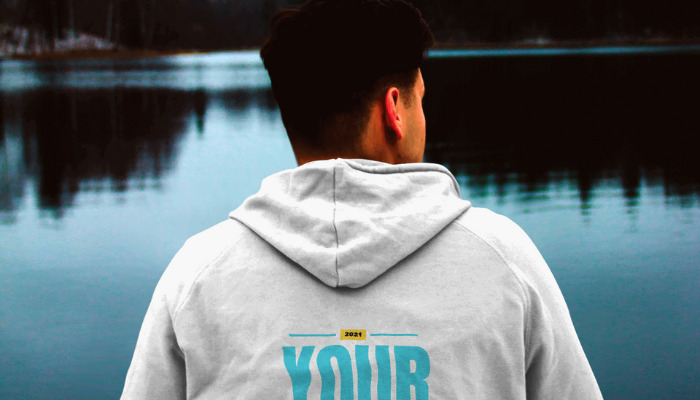 A little boy is sitting by a calm river wearing a clean white hoodie. The way he sits shows that he is young and innocent, which makes this template great for showing the beauty of nature and childhood.
13. A Boy in Cap Wearing White Hoodie
A boy who is young and wearing a hat and a white hoodie looks cool and relaxed. He looks good with his hat and white hoodie, which keep him warm and stylish.
It's a cool and easy outfit for a casual day out.
14. A Guy on a Tennis Court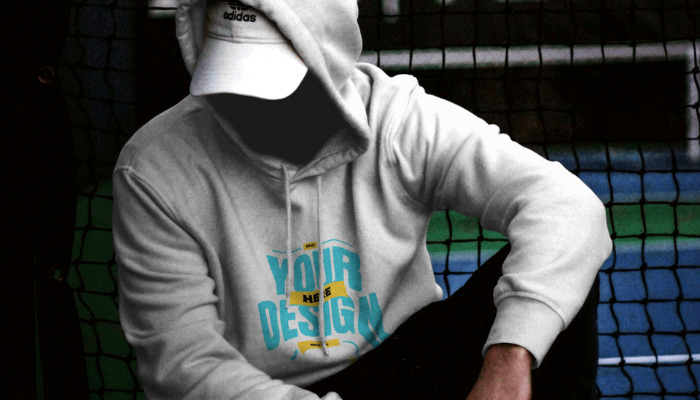 A guy is sitting on a tennis court, dressed in a cool white hoodie. He's sitting in a confident and cool way, showing he knows how to make an impact
15. A Man in White Hoodie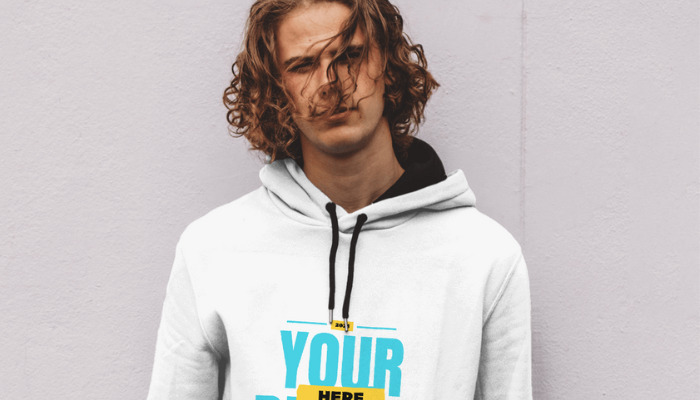 A happy guy dressed in a white hoodie looks sure of himself and gives a friendly grin. He looks comfortable and happy, showing that he's enjoying himself.
The casual touch of the white hoodie template complements his friendly attitude.
16. White Hoodie Back
A guy is wearing a white hoodie with a hat on his head.
17. Flying Drone in Plain White Hoodie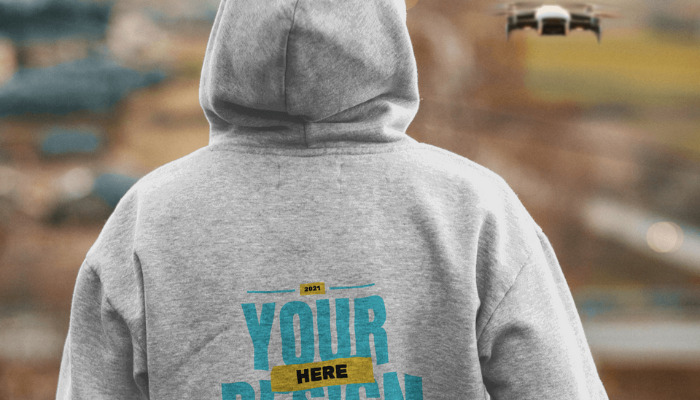 A happy little boy is controlling a flying robot with a plain white sweatshirt on. He looks excited as he moves the remote control to fly the drone in the blue sky.
The plain white hoodie gives him space to express his imagination.
18. A Girl in White Hoodie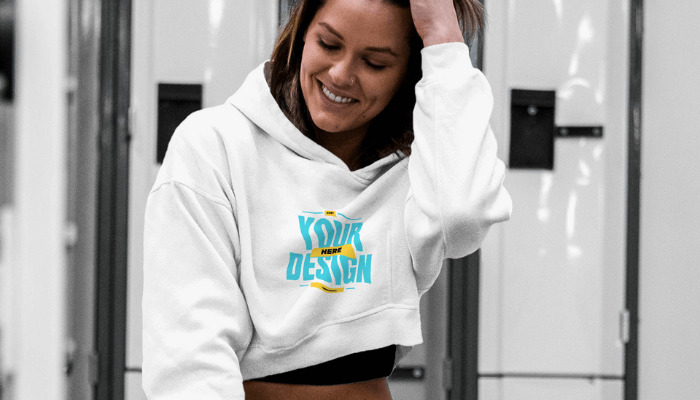 A young lady wearing a white hoodie is sitting elegantly on a bench made of wood. She looks really nice and self-assured in her pose.
The peaceful scenery is perfect for different types of artistic projects and thinking moments.
19. White Hoodie with Blue Jeans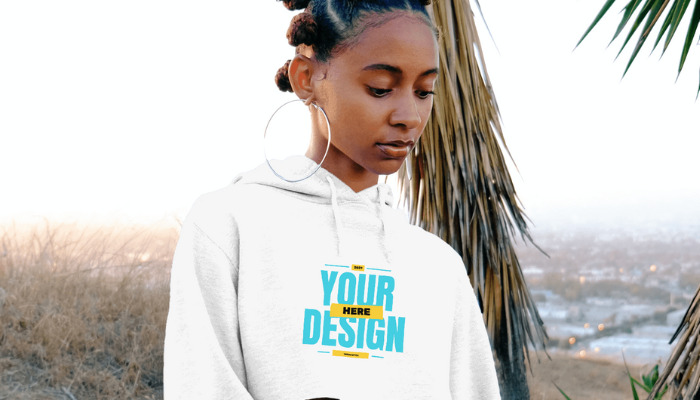 The girl was wearing a white hoodie and blue jeans and looked cool. She stayed comfortable in her hoodie and comfortable in her blue jeans.
She looked stylish while fitting in perfectly with the natural surroundings.
20. White Hoodie Design in Street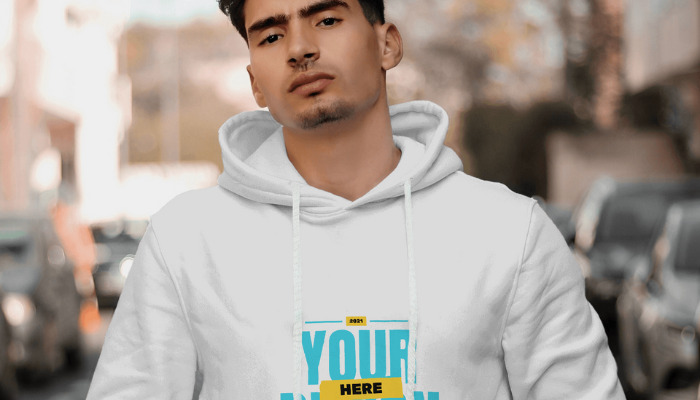 On the busy street, there is a boy wearing a plain white hoodie template design. You notice his simple and neat outfit in the busy city surroundings.
He has a unique fashion sense that catches people's attention in the city.
Customize the White Hoodie Template
Here are the steps for personalizing the white hoodie.
Hoodie category
Add Design
Customize
Download and share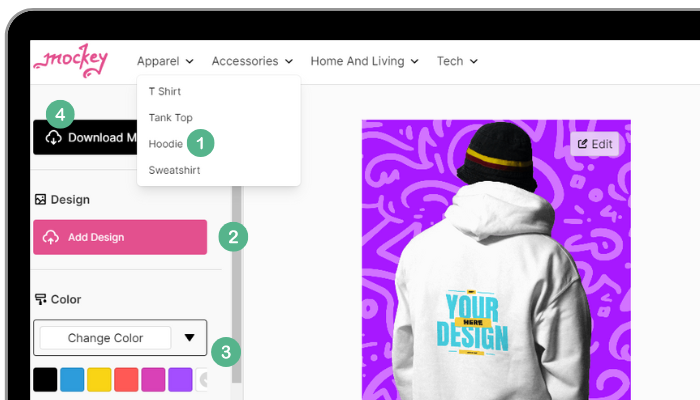 User Review
The user review for Mockey is nothing short of outstanding. With a stellar 4.2 out of 5-star rating on the Google Play Store, people seem happy with it.
People love it because it has everything they need and it's free.
The people who made it listened to what users wanted and made changes to it. This makes it different from other similar apps.
Also, it gets high ratings because it always does what users want and even goes beyond their expectations.
Print on Demand with White Hoodie Template
A white hoodie template is a plain picture of a white hoodie that can be used to make personalized designs for printing on demand.
Print-on-demand is a way to sell your own stuff without needing to store it, print it, or send it out.
With Blinkstore, you can use a white hoodie mockup to design your own hoodie and add it to your online store.
Whenever someone buys the hoodie from your store, it will be printed and sent to them.
Conclusion
To put it simply, having a template for a white hoodie can lead to many creative options. You can make cool white hoodie designs by keeping things simple, using the right tools, and becoming good at design.
To make really good white hoodie designs, you need to be creative and know how to use the right tools.
However, this article shows you how to use the Mockey tool to customize the best 100 white hoodie template mockups. Additionally, none of these templates are for off white hoodie templates.