A collage is a special type of art where you put together small pieces to make a whole picture. Making collages is fun and creative, which is why many people like it. This article will share 30 sticker collage ideas that you can try. Let's get started!
Table of Contents
List of Sticker Collage Ideas
Here is a list of sticker collage ideas.
Foam stickers
Book stickers
Christmas tree
Rainbow
Name trace
American flag
Letter stickers
Fall dot sticker
Child-Led art
Dot fish art
Halloween foam
Alphabet art
Dinosaur
Dot Christmas
Washi tape bookmark
Blond Girl
Paper and Washi tape
Laptop design
Tape art
Shapes artwork
Colorful
Spring collage
Farm animal
Process art
Travel
Heart photo
Boujee city
Bright pink wall
High heels
Birthday
Best Sticker Collage Ideas
We have compiled new sticker collage ideas for you to explore.
1. Foam Stickers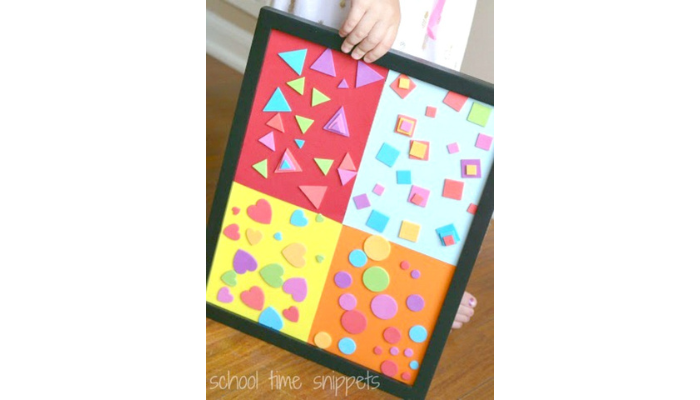 Keep your young ones busy and have fun with a foam sticker game. They can use their artistic abilities and creativity to create lots of collages.
2. Book Stickers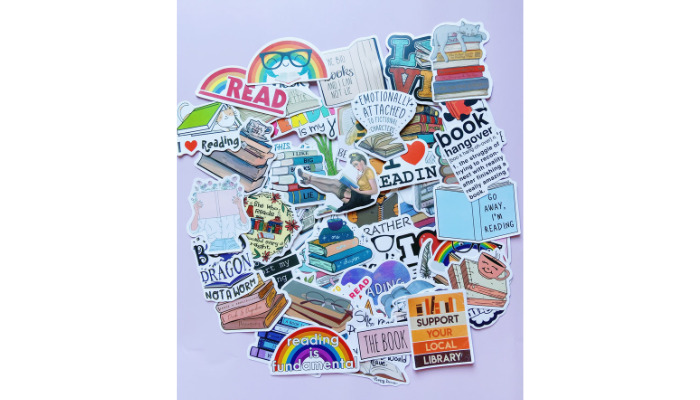 Do you have too many stickers filling up your drawers? If that's the case, you can free up space by making your sticker book.
3. Christmas Tree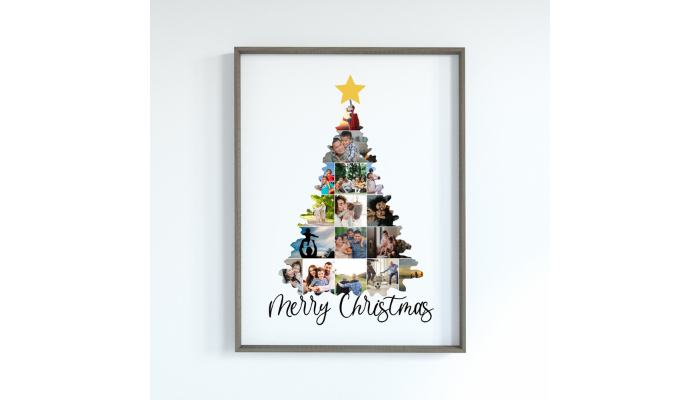 There are a few projects on this list of collage sticker ideas that are as fun as this one. Using sticker garland, you can decorate Christmas trees.
4. Rainbow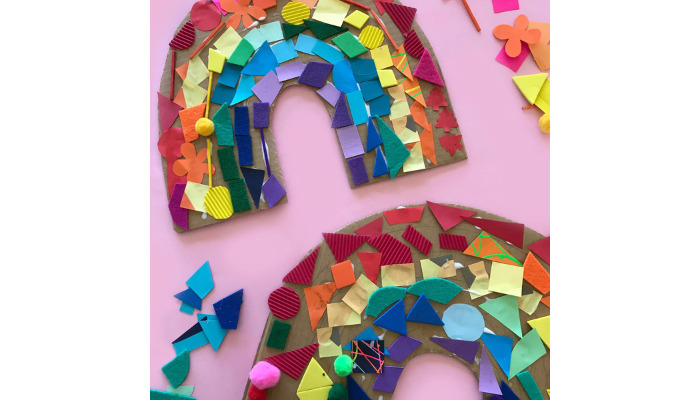 This colorful rainbow project will really engage your children and keep them entertained for a long time. Just give them stickers in rainbow colors, and you're all set to start.
5. Name Trace
Put your child's name on the big canvas. Let them use stickers to make a beautiful collage of their name.
6. American Flag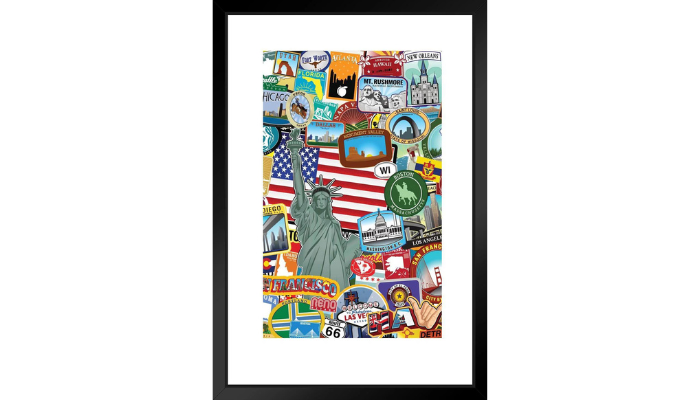 Want to create fun crafts with your kids? If yes, give them these American flag sticker collage ideas activities to keep them engaged and help them get better at art.
7. Letter Stickers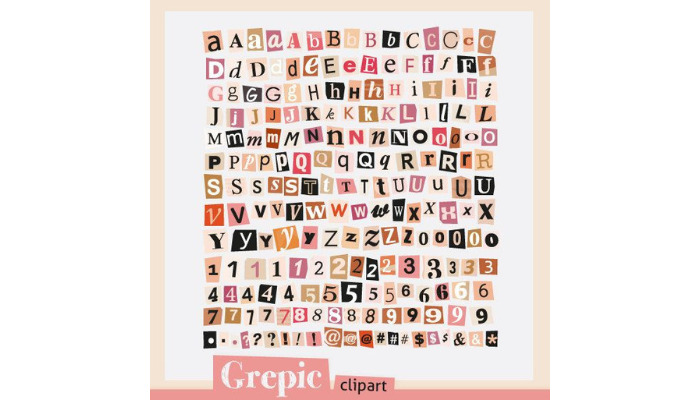 One of our simplest sticker collage ideas is sticker letters. Just draw a big letter and then let the kids create the sticker collage on it. You can also join in for some fun family time.
8. Fall Dot Sticker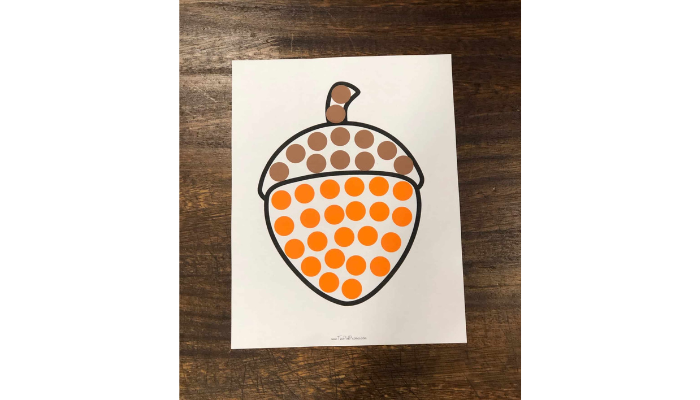 Want to plan a week of fun for your kids? If yes, begin with an easy dot activity that will get them excited to join in. You can purchase dot stickers or use ones you made before with the cutting machine.
9. Child-Led Art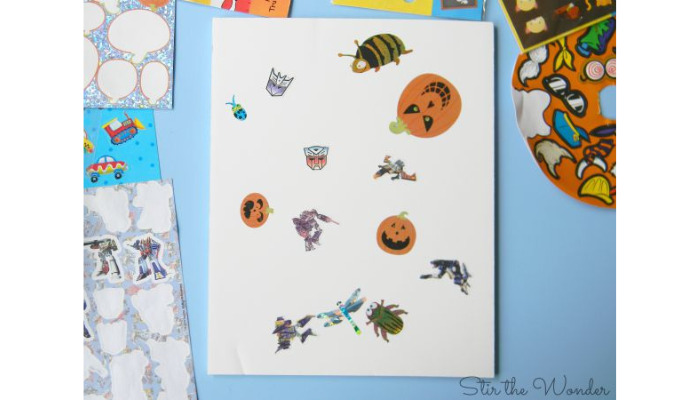 In this activity, your children will use stickers, cardstock, sequins, and other materials to make wonderful artwork. You can plan a week of fun for them. And let them spend a little time each day working on their art.
10. Dot Fish Art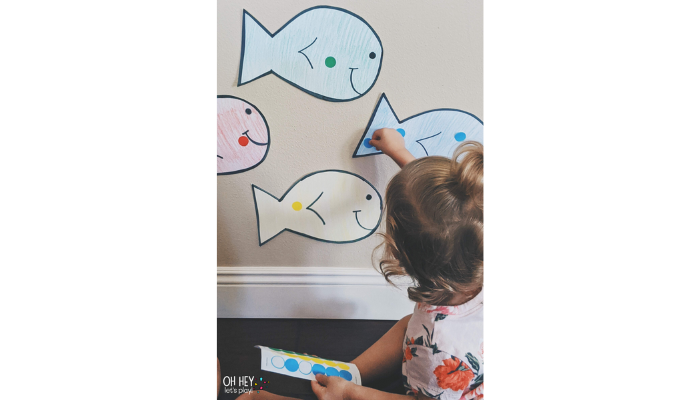 If you're okay with adding colorful sticker collage ideas to your home's walls, your kids can begin working on the dot fish art. It's easy – they just need to use colorful dot stickers to fill in a fish shape that's already drawn.
11. Halloween Foam
Allow your children to have fun on Halloween stickers and try out various art materials with the enjoyable foam sticker project. They'll really enjoy making a collage using spooky stickers.
12. Alphabet Art
Here's a fun alphabet concept that your children will really enjoy. You can make it easier for them to remember the letters by putting up the art on a wall with a pin at home. If their rooms have windows, you can also use those to show off their art.
13. Dinosaur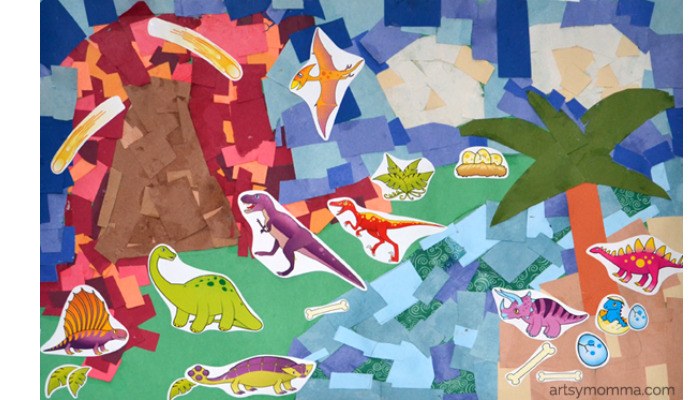 Every child adores dinosaurs. You can include them in your next sticker collage ideas. Children will love making their childish works of art with dinosaur stickers, blank sheets, and colored paper pieces.
14. Dot Christmas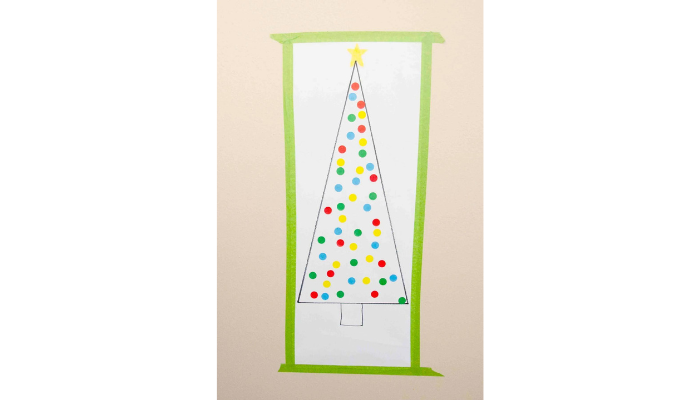 We all believe that Christmas is a great time for enjoyable kids' crafts. Here's a simple activity that has fun, doesn't need many details, and gives wonderful results.
15. Washi Tape Bookmark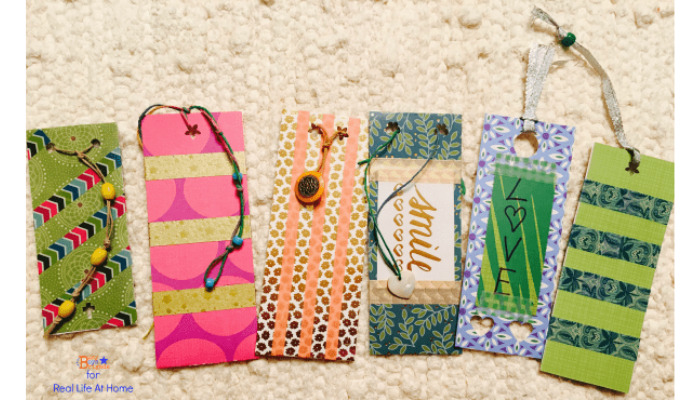 In this activity, you'll make art on bookmarks with washi tape. Then, you can give these crafted bookmarks as gifts, saving both money and time.
16. Blond Girl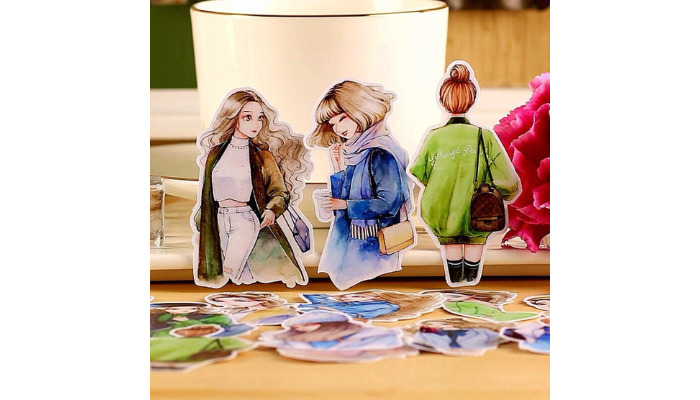 For a captivating visual narrative, arrange different shades of blonde hair, playful accessories, and vibrant backgrounds in a dynamic Blond Girl sticker collage. With a tapestry of stickers that celebrate blonde tresses, you can combine elegance and whimsy.
17. Paper and Washi Tape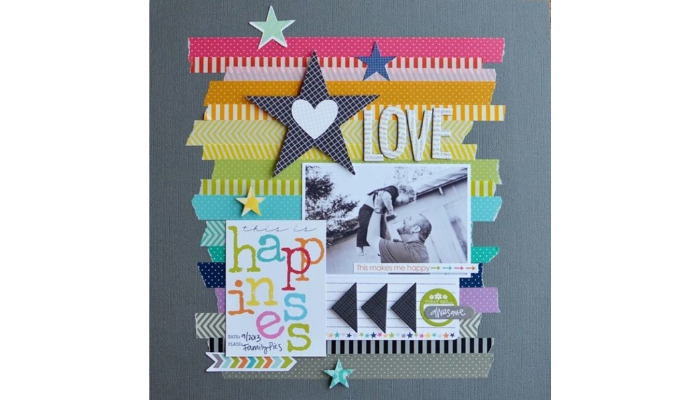 Would you like to give a special handmade gift to somebody you care about? If yes, you can attempt to create a washi tape art and personalize it based on the friend's favorite items.
18. Laptop Design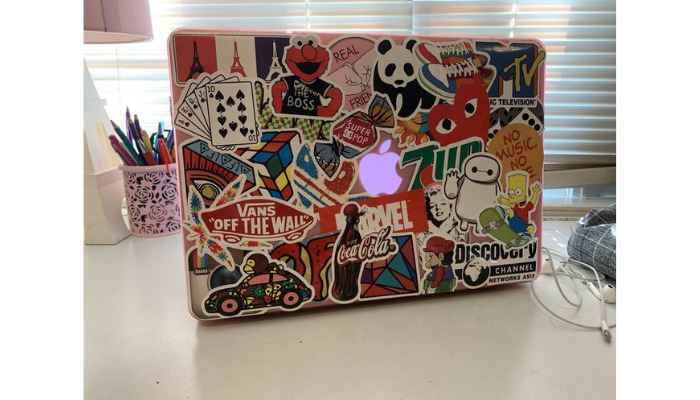 Personalize your laptop by adding a bunch of stickers you love. These stickers should show off your nature in a cool and fun style. If you've made your own stickers using the cutting machine, remember to add them for an even more exceptional effect.
19. Tape Art
You can create collages using various materials. Instead of using sticker collage ideas, your children can try making one using colored tape. It's a fun project they will enjoy.
20. Shapes Artwork
Using foam-shaped sticker collage ideas and cardstock, provide your children with an enjoyable and exciting experience. This is an ideal project when you have limited stickers but wish for your juniors to engage in creative collage art.
21. Colorful
If your children don't have stickers with shapes, you can give them plain white labels. They can then color the labels however they want. This will create a cute and childlike collage. Since the project is simple, they can do it and have a fun activity together with friends.
22. Spring Collage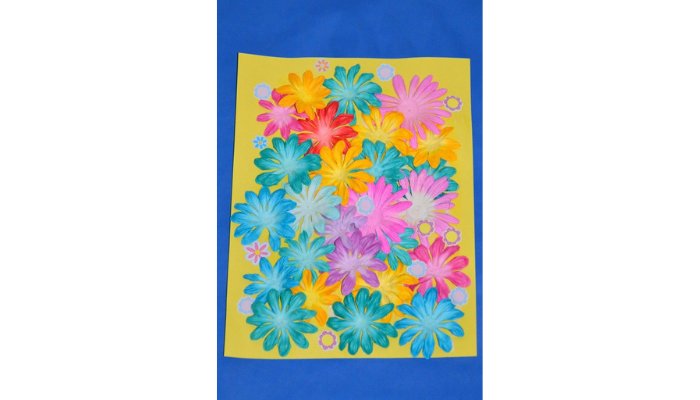 Celebrate this spring year with a colorful collection of flower sticker collage ideas. Your children can enjoy placing the stickers wherever they like, and the outcome will be really cute.
23. Farm Animal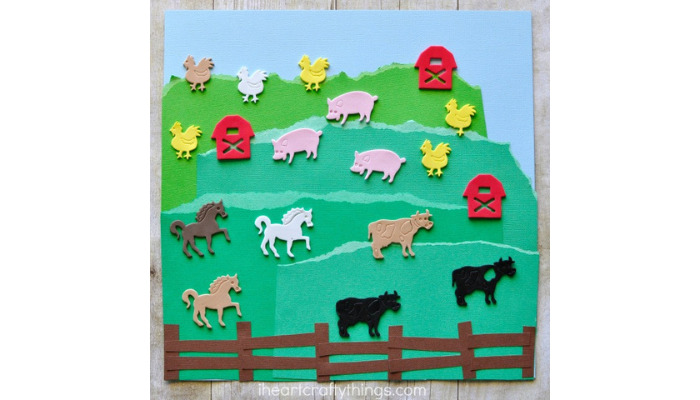 If your kids have stickers of farm animals, provide them with a plain backdrop and allow them to create captivating farm scenes by using the plants and animals.
24. Process Art
Provide your young children with a joyful day using an enjoyable art activity. Collect their amusing stickers and inspire them to creatively place them on paper. Once they're done, they can share their art as a present with a young friend.
25. Travel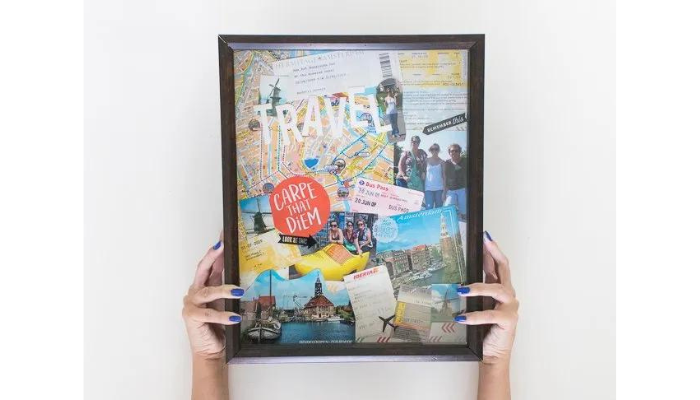 The vibrant tapestry of vibrant stickers capturing diverse destinations will create a captivating travel sticker collage. Your journeys will be told through each sticker as you let your memories unfold.
26. Heart Photo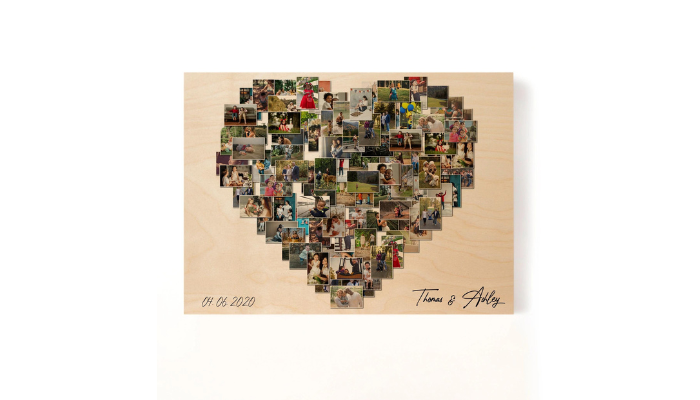 Heart-themed photos add a touch of warmth and love to your sticker collage, perfect for capturing emotions in a heartbeat.
27. Boujee City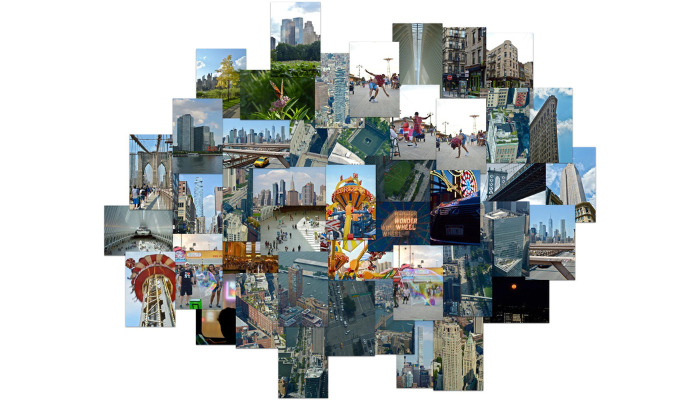 Boujee City: Glamour meets urban vibes. Put together sticker collages featuring chic skyscrapers, trendy cafes, and fashion-forward icons for a chic metropolis masterpiece.
28. Bright Pink Wall
Imagine the possibilities of endless sticker collages on a bright pink wall, where imagination knows no bounds.
29. High Heels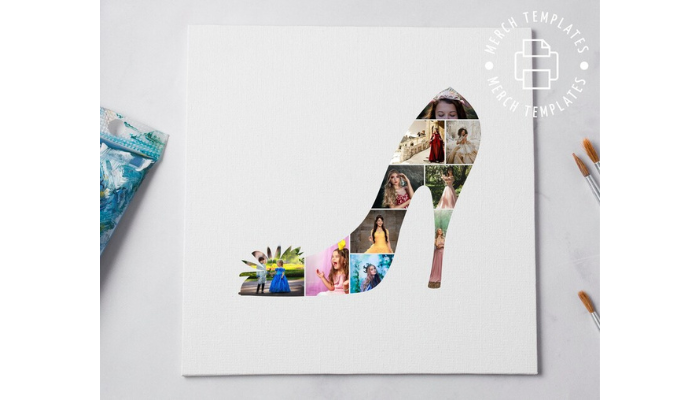 Make your sticker collage sophisticated by adding high heels. A visually stunning composition that celebrates fashion and flair can be created by mixing vibrant patterns, colors, and sizes.
30. Birthday
The perfect way to celebrate a year older is with a sticker collage filled with cherished memories and wishes! You can put these stickers on your car bumper or windshield.
Generate Mockups with These Stickers
If you have any doubt about how your stickers will look on products, then the best and easiest way to showcase your sticker is by using a mockup generator.
Visit Mockey, select the sticker category, and choose from various templates.
With this mockup tool, you can also generate realistic Yearbook covers with the help of book mockups.
Whether it is on a car, laptop, or wall, create product mockups for free with no watermark.
Tips for Sticker Collage Ideas
A smaller space is not as scary for young artists.
Provide a variety of stickers and let the artist choose and stick them as much as they want.
We arranged the art table with stickers and a foam board for Mike. He chose Transformers stickers and put them on the board.
Next, he discovered more sticker collage ideas that interested him. He added some of those stickers as well!
What's great about this sticker collection is that it shows what he is into right now. He's really into Transformers and has been for a while.
He's also really interested in bugs and is super keen for Halloween. We think Halloween might be his favorite holiday because he enjoys everything about it!
Conclusion
In conclusion, sticker collage ideas are a fantastic and creative way to express yourself. They allow you to mix and match various stickers to make something unique and meaningful. You can use sticker collages to decorate your notebook, personalize your laptop, or create artwork that showcases your style and interests.
Also, we have covered 30 latest and trendy sticker collage ideas for your kid.
So gather your favorite stickers, let your imagination run wild, and have fun making your very own sticker collage!
FAQs
How to make a collage with stickers?
To make a sticker collage, choose stickers you enjoy. Put them on paper or canvas. Try different ways to arrange and layer them for a nice look.
What can I do with a bunch of stickers?
By using lots of stickers, you can make things like laptops, notebooks, and phone cases your own. They're wonderful for crafts, adding decorations, or showing what you like on different surfaces.
How do I display a sticker collection?
To show off your sticker collection, place them neatly on a clean surface like a poster board or a scrapbook. You can also use a special album or frame with sticky backing to display your stickers in a creative and organized way.
Where should I stick my stickers?
You can stick your stickers on things like laptops, water bottles, notebooks, and phone cases. Have fun being creative and making your stuff unique, but don't put them on surfaces that might get harmed or messy.