Create fun portraits on the Instagram AI trend. Lensa is the most popular AI Instagram trend and most likely what your friends use, but there are a few other options.
This article shows you how to get involved in the new Instagram AI trend and suggests which apps you should use.
Table of Contents
Points to Remember
Lensa is a great AI avatar generator that can change the selfies into different avatars for Instagram.
You can pay to use the Meitu AI anime art generator, the Lensa AI tool, for free.
If you use TikTok, you can try some filters for free, like AI Manga, AI Portrait, or AI Face. You can also use the AI Time Machine feature of MyHeritage to see what you would look like as a princess.
What Is This New AI Trend on Instagram?
What is the AI trend on Instagram? Making your own selfies, avatars, images, and headshots with just a few clicks using AI is the new AI trend on Instagram. You can improve your Instagram account and keep up with the latest AI Instagram trends by using AI technology.
After that, post your awesome and creative pictures on Snapchat, Facebook, or Instagram with a unique caption. It's really easy to be a part of the latest AI on Instagram trend. Just download an AI art app on your phone or tablet.
How to Do the AI Trend on Instagram?
Here's a quick guide to do the Instagram AI trend.
Install Lensa AI
Turn on the "7-Day free trial."
Then, click "Try Now."
Choose from "Select Type"
Then, select styles
Click "Select 10-20 Selfies"
Then, tap Import
Choose the payment option from "Check Out."
Click the "Notify Me" option when it's finished
Tap "Magic Avatars"
Save your avatar
Brief Guide to Use Lensa for Instagram AI Trend
Here is a brief guide on how to use Lensa for AI trends Instagram.
1. Install Lensa AI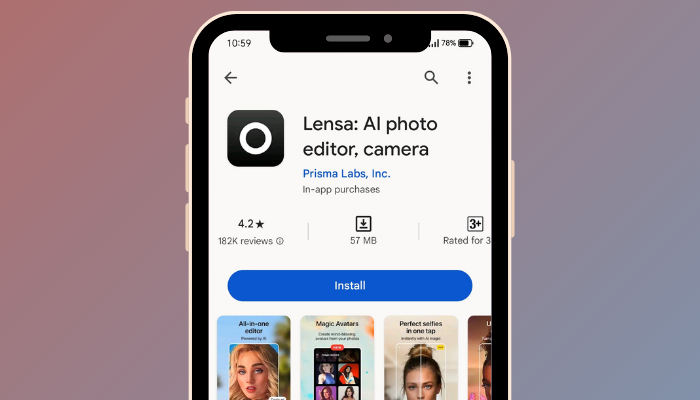 Press the white circle (look at the black background) to open the app.
If you have not downloaded the app yet, you can get it on the App Store or Google Play Store.
The company that created Prisma (Photo Editor) also developed this.
When you first open the app, you have to agree with the Terms & Conditions and then click Continue.
2. Turn on the "7-Day Free Trial"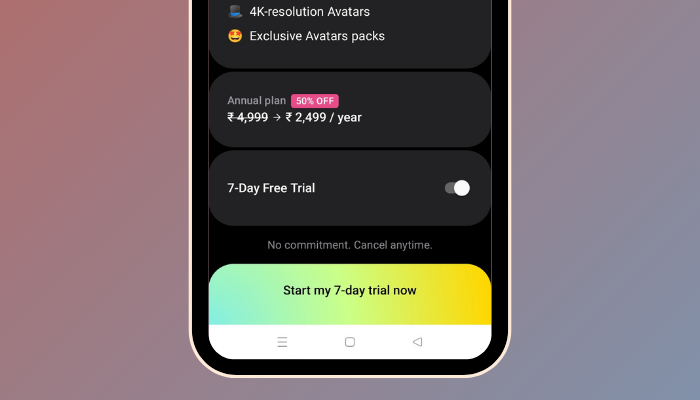 If you sign up for a plan, you can get Magic Avatars at a discounted price of 50%.
Don't forget to stop the subscription; otherwise, you'll be charged by the app.
3. Then, Click "Try Now"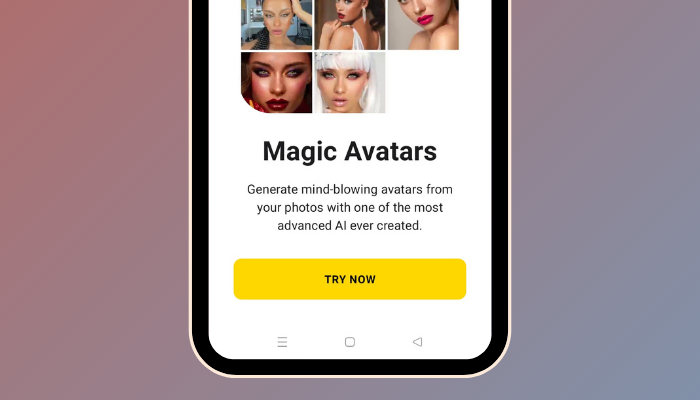 After you finish subscribing, you will see the "Magic Avatars". Tap the "Try Now" button to continue.
4. Choose from "Select Type"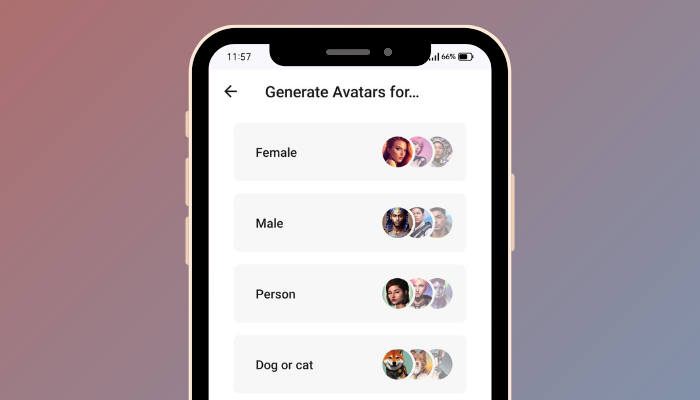 Choose whether you wish to make "Person" or "Pets."
After you understand the warning, click on the "Continue" button to move forward.
5. Then, Select Styles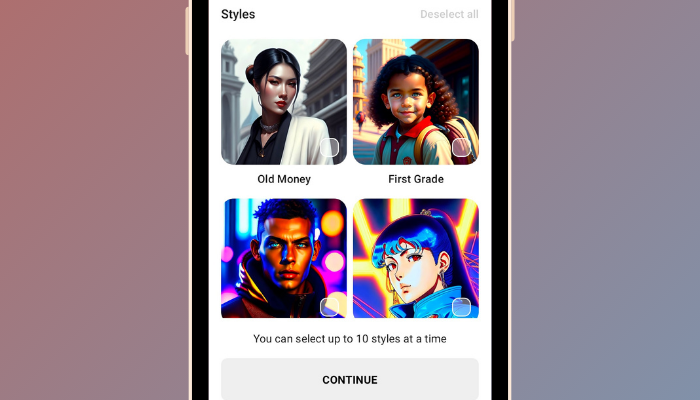 Tap the tiles for the styles you wish to create.
You have the option to pick 10 different styles.
Select the styles you want and tap on Continue. You'll be able to see all the styles you've chosen.
6. Click "Select 10-20 Selfies"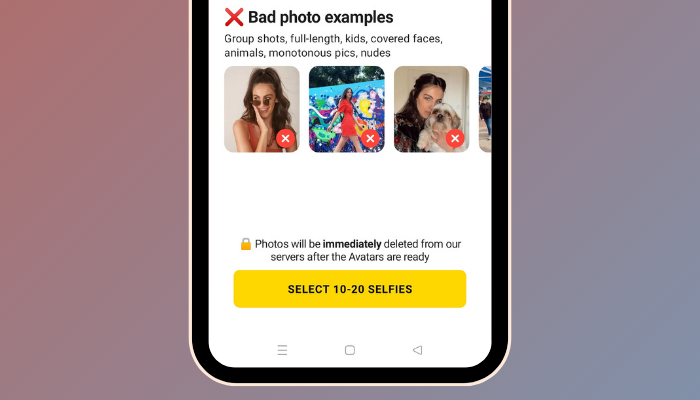 You will notice this after you have uploaded your photos. There are some photo examples that you should upload and ones that you should not upload.
Before you can use Lensa, you have to give it permission to use your media storage and photos.
Click on the pictures to add them. Look through your collection to locate the pictures you wish to use. Make sure to follow the pictures as a guide! In order to use AI effectively, you should upload photos using different angles and different lighting.
Choose 10 to 20 pictures, and you can see how many you've specified on your screen.
7. Then, Tap Import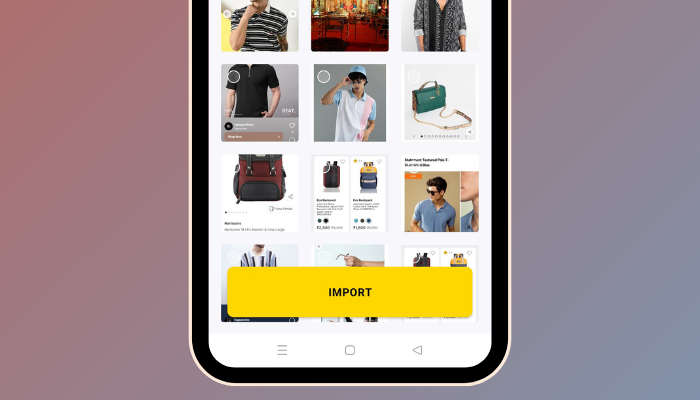 You can find this button once you have chosen 10 photos (at least).
8. Choose the Payment option from "Check Out"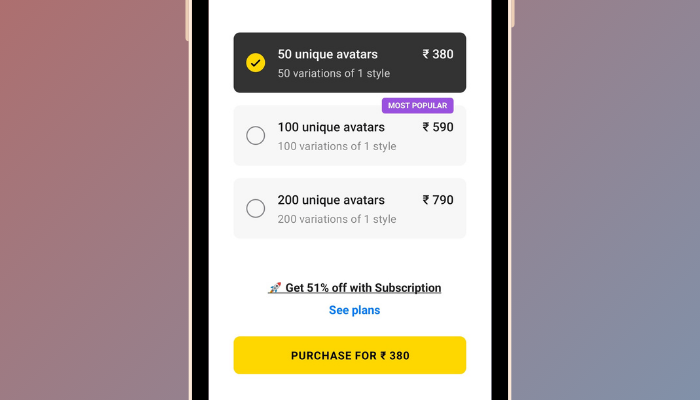 Choose how many AI avatars you wish and see the styles and variations you'll get, along with the price.
Click Purchase. You can find the price you have to pay and the price for those who are not subscribers listed here.
The Lensa app will take you to the Play Store or App Store for the price to buy something. That's where you'll finish checking out.
The app will upload all your photos and make some creative art with AI. It might take around 20 to 40 minutes. You don't have to leave the application open for that long!
9. Click the "Notify Me" Option When it's Finished
If you want to create AI art with Lensa AI, you can shut the application, and when it's finished, they will notify you. This might take some time, though.
When you get a notification, tap on it. Then, when you notice the "Hurray!" on the screen, just click it.
Instead of waiting for a notification, you can open it by just tapping the app icon.
10. Tap "Magic Avatars"
To find all the avatars, you can click the "Magic Avatars" button on your screen. Click it, and the next window will open up.
To see the avatars you made, click on the package you created. The name of the first package you make will be "Pack #1." However, the number will alter as you make more.
Your pictures are organized by type so that you can easily see the additional looks you picked.
11. Save Your Avatar
You can save all the pictures or just one by tapping on it and selecting Save. After you've saved the one you wish, you can move on!
To put the Lensa AI picture on Instagram, you can create a story or post and upload it there.
When you post the AI image, use the right hashtags, such as #aiportraits, #lensaapp, and #aigenerated, to be part of the Instagram AI trend. If you add the #lensaapp tag, Lensa might share your post on their Instagram page.
These are the 11-step guides for the new Instagram AI trend with the Lensa app. Now, if you find difficulties while using the Lensa app, then there are four alternative tools for AI trend Instagram.
Alternative Art Generator for Instagram AI Trend
Meitu, MyHeritage, NightCafe, and PFPMaker AI art generators are the best alternative Instagram AI trend. Let's discuss them in detail. Start with the Meitu AI anime character generator.
To generate Instagram AI art trends, Meitu is the first alternative to use. You can get this app for free on your Android, iPhone, or iPad device. Sometimes, the AI might make a mistake and create a picture that only matches the colors of the photo you picked but doesn't look right in other ways. The image of a dog with a bandana could be turned into one with an athletic Viking in a bandana. There is usually some humor in the results.
How to Use Meitu AI Art?
Following are the steps for using Meitu AI Art:
Install the Meitu AI app by searching for it in the Play Store or App Store.
After that, open it, select the picture you want to use and upload it.
Select the filter.
This app will give you various options that are inspired by anime.
Save the pictures to the device and send them to others.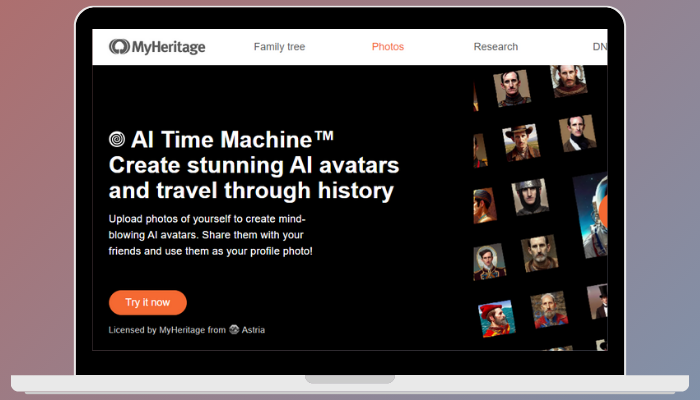 The MyHeritage AI app is available for both desktop and mobile devices. However, some people say the desktop version works better than the mobile one because the mobile application can sometimes have problems. You can pay to get cool pictures of yourself dressed up in various styles from the past, like flapper or colonial outfits in the 1920s.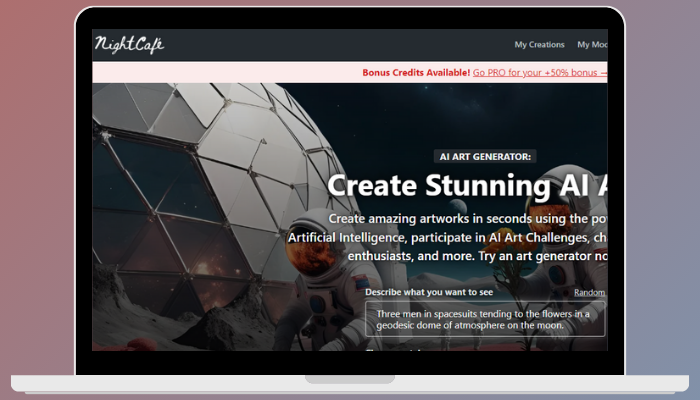 To make AI art, you need to join the NightCafe community and collect credits. Because of a vast collection of images and aesthetics, it's very popular right now.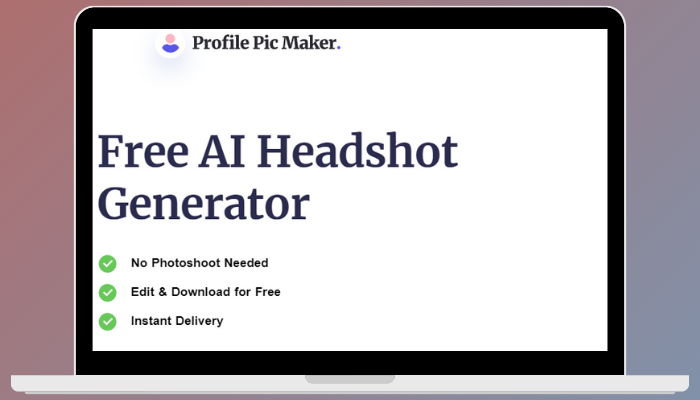 When you're meeting someone for the first time, it's really important to make a good impression. This goes for job interviews, as well as online platforms like Instagram or LinkedIn. Your picture can impact your chances of getting an engagement, job or partnership.
PFPMaker AI headshot generator or AI selfie generator can help you create headshots that show you're serious about your business and can increase engagement.
5 Effects of AI Art Generator Instagram Trends
The combination of art and AI is changing the way people use Instagram. It changes how people interact with AI-created art and get excited for what's to come. Let's look at how the AI art trend Instagram affects digital art and helps it be more creative and evolve.
1. Boundaries for Artistic Expression
AI art generators using AI algorithms have changed the way we think about traditional artwork on Instagram. Now, artists can make unique and interesting art by mixing their own ideas with help from machines.
2. Democratizing Art with AI
Using AI in art has made it easier for more people to create art by making artistic tools more available. People who don't have special training or skills can make complicated art with the help of AI.
3. Community and Collaboration
Art created by AI brings artists and fans together on Instagram. Artists can work together on projects using AI to create new and innovative art. This leads to more different ways of creating AI art.
4. Engaging Users More Effectively
The beautiful artwork starts conversations, encourages people to interpret it, and inspires them to learn more about the ideas and methods behind it. AI-generated art can get a lot of attention on Instagram because it is new and unique. By doing so, these artworks can reach a wider audience and have a greater impact.
5. Creativity Blurs With AI
Art created by AI blurs the difference between machine and human creativity. Even though AI can create art, it still needs help from humans to learn and improve. AI and Artists working together can come up with many new and exciting ideas. This creates a new way for artists to express themselves and imagine beyond what they thought was possible.
Conclusion
We suggest that you look over the privacy policy to make sure you are okay with how they use your information and facial recognition for the Instagram AI trend.
You don't need to share a picture of yourself with AI to follow the trend. Instead, you can share a series of tips about AI artwork.
We also compile each week a list of the new Instagram AI trends for your consideration from our network of social media experts!
FAQs
What is this new AI trend?
A shift is taking place within the field of AI with a focus on deeper integration into the operations of businesses rather than mere adoption. The use of AI technologies shows promise for enhancing streamlining processes and operational efficiency.
How to do the TikTok AI trend?
There are two ways to make anime art with technology. You can use a free filter on TikTok called AI Manga or pay for a popular app called MyHeritage. Some folks are using the AI Face feature to change their look into different species, like a cat or elephant.
How to do the AI trend Instagram free?
You can do the AI trend on Instagram for free with the Meitu AI anime character generator app.
What AI app is popular right now?
Lensa is right now a popular app that creates digital portraits using pictures people send in, and it uses AI to do it.
How to use AI filter trend on Instagram?
To do an AI filter on Instagram, use the Lensa AI app to generate selfie styles that you can use to join the trend. Purchasing and downloading 50-200 images is the best way to get started. You can purchase a package for $7.99-$15.99, depending on the number of images you need.
What is the best AI for Instagram?
Lensa AI, Meitu, NightCafe, PFPMaker, and MyHeritage AI art generators are the best AI for Instagram.
What is the AI everyone is doing on Instagram?
Instagram will soon have two latest features called Backdrop and Restyle, which will use Emu's technology. Backdrop uses the knowledge gained from the Segment Model. Restyle allows you to change the look of your pictures by using the styles you choose.