Check out the NovelAI alternative tools for your organization using the handpicked list. We've listed the top options and alternatives to NovelAI.
Table of Contents
What You Should Look For in NovelAI Alternatives
When searching for NovelAI alternatives or other AI writing tools, remember to check key factors to make sure the new tool fits your needs.
AI Abilities and Output Quality
Easy UI
Option for customization
Content safety
Pricing plans
Trial period
Support & Updates
User Feedback
What Is Better Than NovelAI
Alternatives to NovelAI that you should know about.
StoryLab.ai
Holo AI
ShortlyAI
Copysmith
InferKit
Deepstory
Rytr
Writesonic
Character AI
Canva
AI Dungeon
Stable Diffusion
Writecream
Simplified
ChatGPT
Best NovelAI Alternative Sites
Here are the top NovelAI alternatives you can check out.
1. StoryLab.ai
The first and foremost NovelAI alternative is storyLab.ai.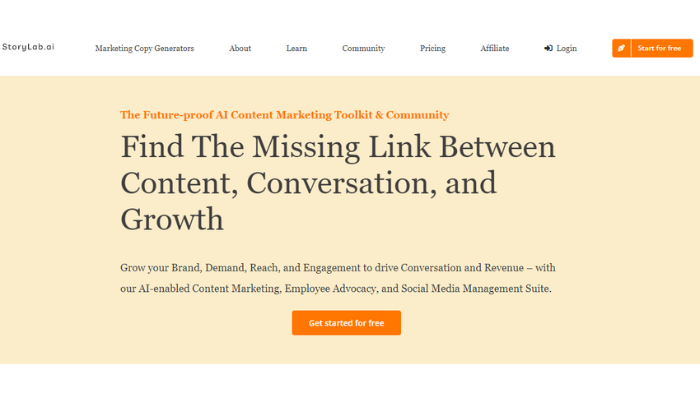 After generating ideas for content for you, StoryLab.ai helps you in the writing procedure by providing story outlines and hooks. Additionally, they provide pre-written copy for the marketing needs.
They launched StoryLab.ai for content creators, brand builders, and marketers who feel constant pressure to produce better stories.
StoryLab.ai Pricing
Free option available
Premium plan: $5/month
2. Holo AI
The next NovelAI alternative is Holo AI. Create amazing compositions out of your ideas in clicks. It was designed for anyone who writes anything.
The metadata UI allows you to adjust the Holo AI to draw inspiration from a wide range of different genres, fandoms, and authors, whether it be short tales, novels, or fan fiction.
You can train their model using the specific data you offer, thanks to their quick adjustment capabilities.
You can select one of six AI voices aloud when you configure this AI tool to do so.
Holo AI Pricing
Free
Premium plan: $4.99/month
3. ShortlyAI
ShortlyAI, an alternative to NovelAI, is a writing partner that can assist you in enhancing your writing skills.
The ShortlyAI can help you finish your writing at the touch of a button. Simply press the button to have the AI partner continue writing in your voice.
The cutting-edge AI will assist you in turning your ideas into informative paragraphs, whether you're writing the next number-one bestseller or an article for websites.
You have access to a number of really strong commands with ShortlyAI.
ShortlyAI Pricing
Free Trial
Premium plan: $65/month
4. Copysmith
Create conversion-oriented text using keywords. Create blog articles, landing pages, advertising, metadata, and descriptions in a matter of seconds.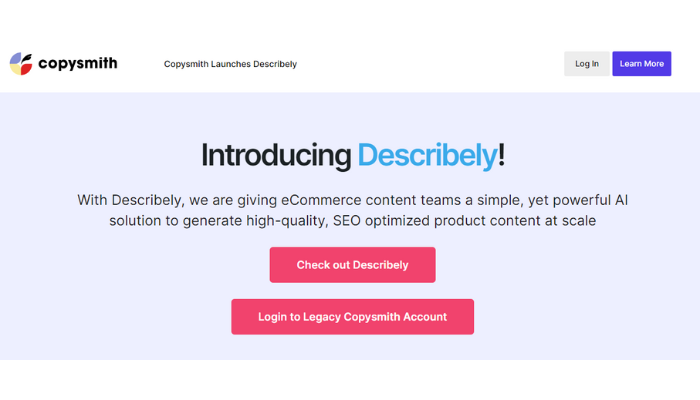 The Copysmith tool isn't just a copywriter. The writing is excellent.
The platform was created by a group of marketing specialists, outstanding copywriters, and researchers from major international tech companies.
As you modify and refine the automatically generated copy, Copysmith gets to know your writing style.
Imagine how much more they could do if they had an always-on collaborator.
Copysmith Pricing
Free trial
Premium plan: $19/month
5. InferKit
For text generators using AI, InferKit provides an API and an interface. Whether you're a developer or a writer looking for ideas, there's something here for you.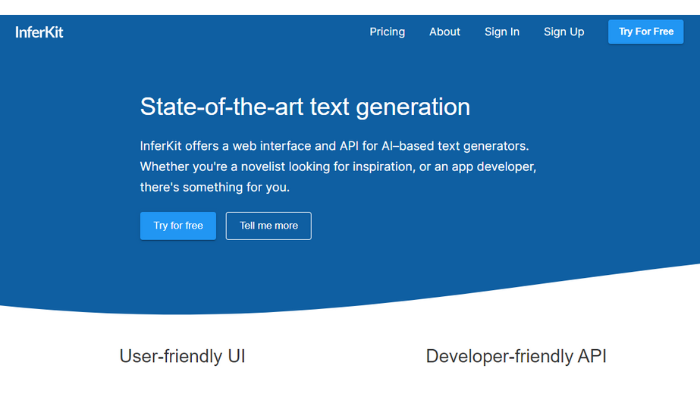 The text-generating tool from InferKit uses a cutting-edge neural network to create what it believes will come next.
Create an account to get going. Writing stories or poems is one of its imaginative and entertaining uses.
If your prompt is longer than 3000 characters, the generator won't start at the beginning because it can only read so much text at once.
InferKit Pricing
Free trial
Premium plan: $20/month
6. Deepstory
The foundation of DeepStory is the fusion of AI and human creativity to produce remarkable stories and scripts.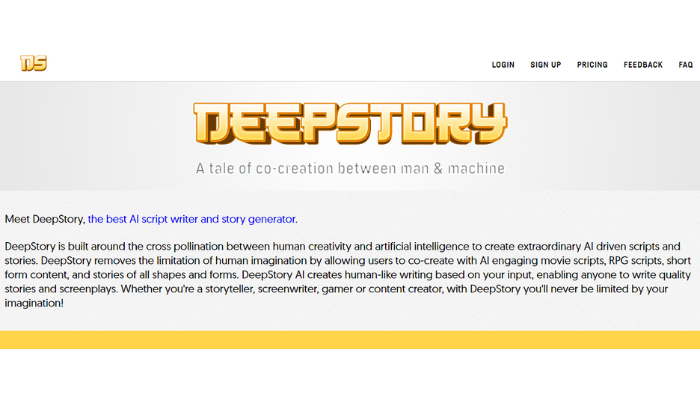 By enabling users to collaborate with AI to produce exciting RPG scripts, movie scripts, and novels of all kinds, DeepStory breaks the boundaries of human creativity.
Anyone can write amazing tales thanks to DeepStory AI, which generates human-like writing depending on the input.
Deepstory Pricing
Free trial
Premium plan: €12.99/month
Rytr is another NovelAI alternative writing tool based on AI that enables you to create excellent content quickly and affordably.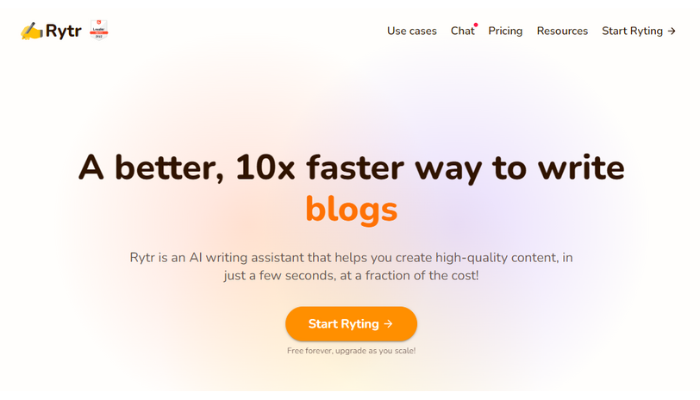 Get creative and catchy text for all your needs, from blogs & emails to bios & ads, in a matter of seconds.
Rytr writes excellent writing that is confirmed to perform using cutting-edge AI combined with industry templates and best practices.
Rytr is incredibly quick and fully suited for mobile devices. So you don't miss any crucial deadlines while writing and editing.
Rytr Pricing
Free
Premium plan: $19/month
You can quickly create effective product descriptions, landing pages, and more with Writesonic's writing tools.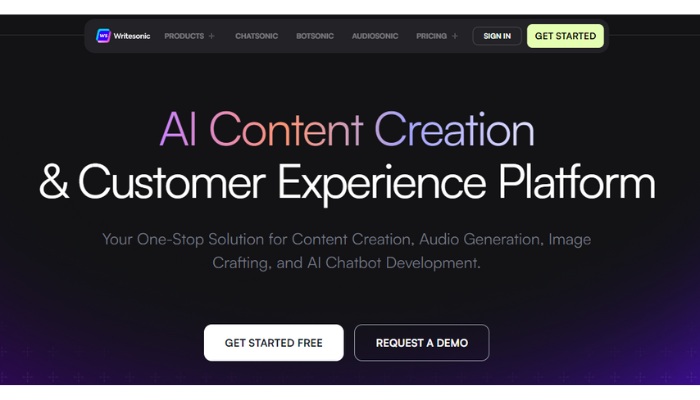 A top-performing brand's copy has been used to train the AI. It is excellent at writing content that appeals to your audience and understands what converts.
Choose from the library of templates for landing sites, advertisements, etc. Automating your copywriting couldn't come at a better moment than right now.
With the powerful range of tools of this NovelAI alternative, create advertising campaigns, emails, website content and more.
Writesonic Pricing
Free trial
Premium plan: $12.67/month
In Character.AI, collaboration and open-ended conversations with computers come to life in the age of science fiction.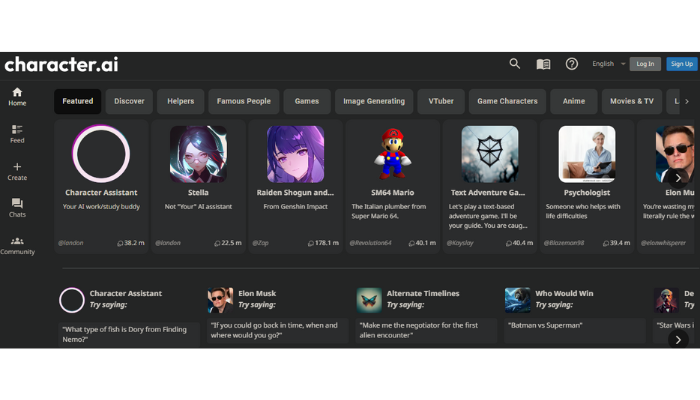 Their proprietary technology powers their dialog agents, which are based on language models built from scratch for conversational purposes.
Beta CharacterAI uses language models for language recognition.
A supercomputer analyzes a ton of written work and develops the ability to accurately predict what words might appear next.
However, if you want to look similar to Character AI, you can look for the best Character AI alternatives.
Also, users are searching for NSFW content on websites like Character AI and NovelAI. Most searches are for Character AI NSFW. However, Character AI or NovelAI do not provide such inappropriate things.
Character AI Pricing
Create anything and publish anywhere. The Canvas drag-and-drop editor and expert layouts create consistently beautiful images.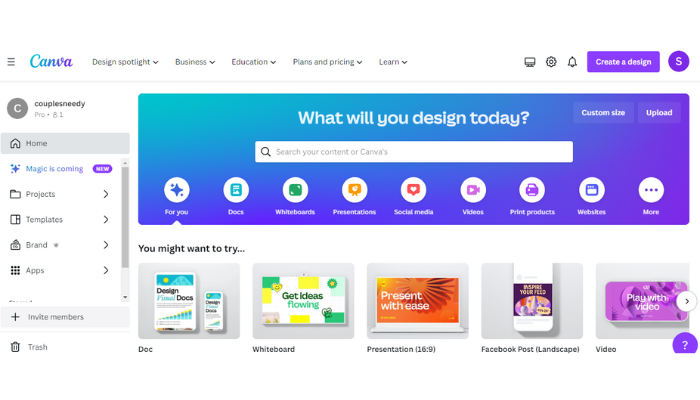 You may create graphics, presentations with hundreds of attractive forms, more than 100 million photos, audio, and video, as well as the assets you require for original projects.
Create with royalty-free images, illustrations, and vectors.
You can also look for Canva alternatives if you want a similar tool like Canva.
Canva Pricing
Free
Canva Pro: $119.99/year
11. AI Dungeon
Another NovelAI alternative is AI Dungeon. Play and design limitless customizable AI adventures.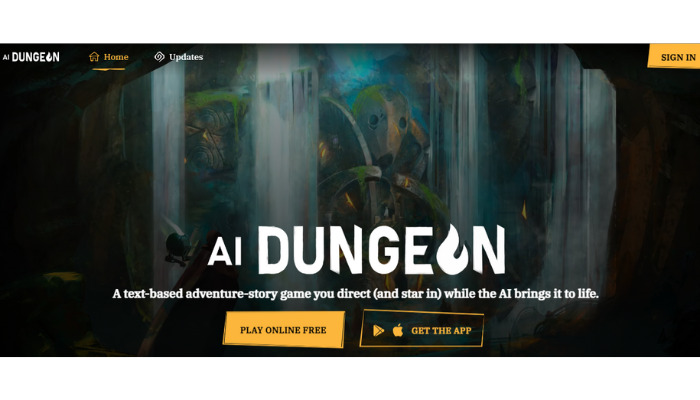 Use the most effective storytelling AI, produce unique AI visuals, and take advantage of an ever-expanding collection of AI-driven experiences.
You can also look for AI Dungeon alternatives if you want a similar tool like AI Dungeon or any DnD AI art generator.
AI Dungeon Pricing
Free
Premium plan: $29.99/month
12. Stable Diffusion
Since the response has been so overwhelming with Stable Diffusion, they are trying hard to guarantee a safe release.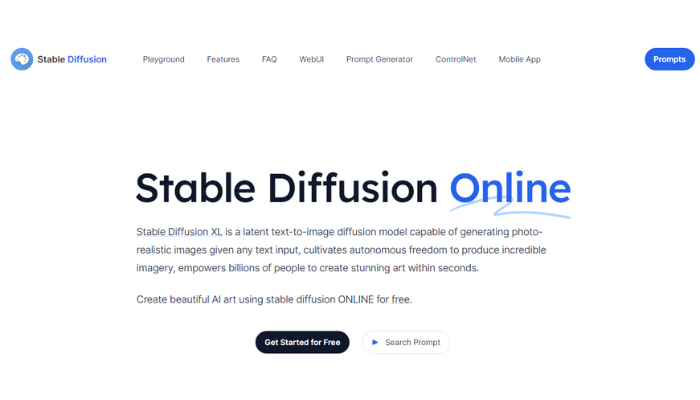 It collaborates with HuggingFace's strong legal, ethical, and technological teams and CoreWeave's outstanding engineers.
They have created a safety classifier that comes included with the entire software package.
A model user may not desire certain outputs due to the fact that this product understands ideas and other aspects in generations.
These parameters can be easily set, and they welcome community suggestions on how to enhance them.
The NovelAI image generation model is so powerful that Stable Diffusion needs to learn how to express and generate better images.
Stable Diffusion Pricing
Free trial
Premium plan: $0.2/image
13. Writecream
With a simple description and product name, Writecream is a tool that can create blog posts, podcasts, and YouTube videos in a matter of seconds.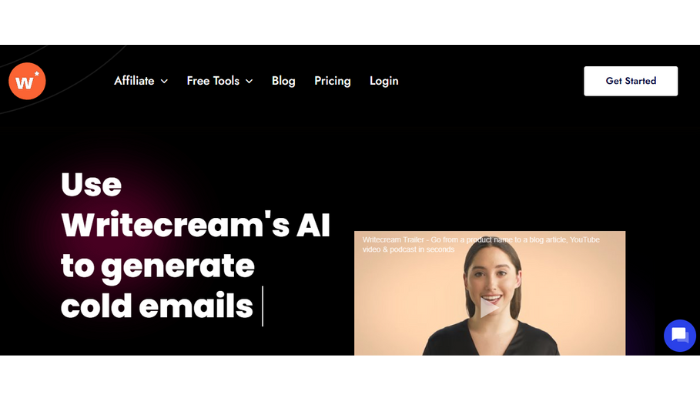 Additionally, Writecream lets you create customized compliments for LinkedIn sales and cold emails.
You can easily turn your imaginative ideas into beautiful artwork and engaging new visuals with the Writecream tool.
In minutes, you can create long-form content, including video scripts and blog posts. One thousand-word articles can be written within 30 seconds.
Writecream Pricing
Free
Premium plan: $49/month
14. Simplified
Simplified provides to easily make brand assets, content, and videos choose from hundreds of stunning templates from scratch.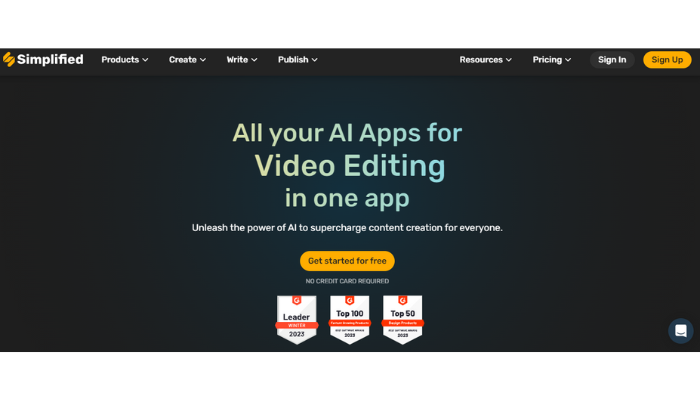 After that, publish with a single click for global customer reach. Connect your preferred applications to Simplified and observe how much more productive you become.
Their software programs take care of the small details, allowing you to concentrate on the larger picture.
All of your content creation, team collaboration, and publishing to the public can be done in the same location. Take your to-do list to the next level by automating it.
Simplified Pricing
Free
Premium plan: $8/month (1 user)
Last but not least, the NovelAI alternative tool is ChatGPT. OpenAI created this language model.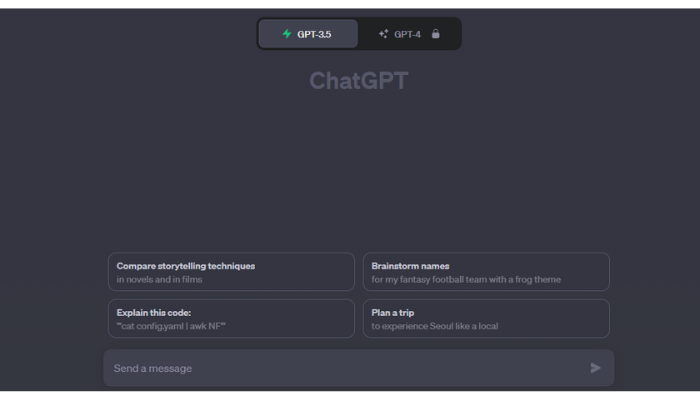 Processing natural language tasks like question answering, text generation, and conversation can all be done with ChatGPT.
An algorithm that generates text using deep learning is ChatGPT.
It can produce similar human opinions to a variety of queries because it was developed on a huge library of text information.
Many NLP problems have been solved using the model's transformer architecture.
ChatGPT Pricing
That's it. These are the 15 best NovelAI alternative websites you must consider. However, all these alternatives do not provide a gift key. So, if you are really looking for a free gift key, you can only use the NovelAI gift key.
Conclusion
With the assistance of AI, users can create and experience interactive tales on the well-known platform NovelAI.
Still, some users are looking for NovelAI alternatives that provide various features, experiences, or prices. That's why we have mentioned the top 15 NovelAI alternatives for you.
FAQs
Can I get NovelAI for free?
Users can select between free and premium options from Novel AI. AI-generated writing and text suggestions are available as part of the free plan.
What can you do with NovelAI?
You can easily create original written content, such as essays, stories, poetry, and more, with NovelAI.