Have you ever heard of AI-generated art? It's a pretty cool concept where a computer uses artificial intelligence to create art. But here's a question for you – can you sell AI generated art? While it might seem silly, it's a pretty interesting topic.
Also, we will cover the top 10 AI art generators for Etsy. So let's explore it together!
We will talk about the questions asked by the people related to this topic.
Table of Contents
Can I Sell AI-Generated Art
Yes, of course. You can sell AI-generated art. It has to be special and really well-made to ensure people want to buy your artwork. And remember, when you sell things online, you have to know about copyright rules and other important legal stuff.
How to Sell AI Art Online
To sell AI art online, you can follow these steps:
Niche-search the market
Ensure compliance with legal requirements
Context and inspiration behind your AI art
Use Etsy, Redbubble, or SuperRare to reach your target audience
Make sure your mockups and descriptions are high-quality
Tags and keywords that are relevant for search engines
Promote your AI art to potential buyers
Can I Use AI Art for Commercial Use
AI art is a form of creative expression that uses artificial intelligence to generate or enhance images, sounds, texts, or other media. AI art can be used for commercial purposes, but there are some legal and ethical issues to consider. Some possible issues are:
The ownership and authorship
The infringement and fair use
The consent and attribution
Can You Sell AI Generated Art on Etsy
Can I sell ai generated art on Etsy? Yes, the best platform for selling AI-generated art is Etsy. This awesome thing lets artists put their artwork online and decide how much they want to sell it for. It's super easy for them to make money from their creative stuff! They can also make their shop page look really cool and handle all the orders and customer stuff right on the same website.
So how can Etsy benefit you? Let's discuss it.
How Etsy Can Benefit AI Artists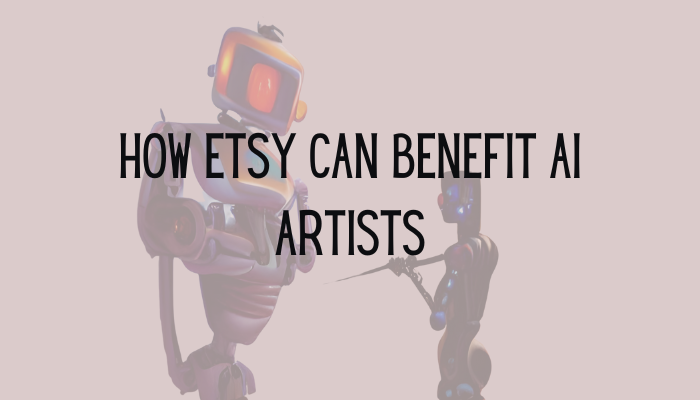 First, selling your awesome creations online can help you make money without the need for your own fancy website or spending on ads. It's like having your own online shop without the extra hassle!
Second, you get to decide how much money you want to charge per piece you sell and what cool stuff you want to offer in the store. You're the boss!
Finally, when you sell artwork online, there's no need to worry about shipping costs because everything is digital. That means you can keep your costs low and make even more money!
Selling AI-generated art: Key Takeaways
If you want your Etsy store to do really well, there are a few things you should do.
First, make sure the pictures of your stuff look really good. The best pictures are from Envato Placeit.
Second, tell people all about what you're selling. Write a lot of details so they know exactly what they're getting.
And lastly, don't forget to show off your work on social sites. That means putting it on sites like Facebook and Instagram so lots of people can see it.
You can see this YouTube video on this question can you sell ai generated art?
AI Art Generator for Etsy Shop
Now I will tell you about the best AI art generator for Etsy shop. You can customize and download your art for free on those websites. I am going to mention about 10 websites, not just about one website, so that you can get more options.
What is the Best AI Art Generator?
So the question is what is the best AI art generator? Let's start with the DALL-E 2 website.
1. DALL-E 2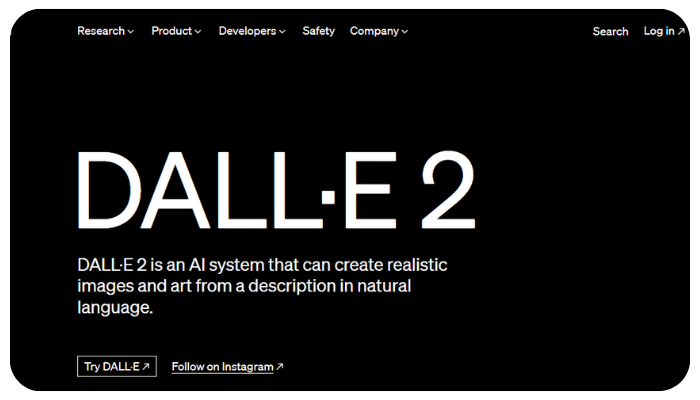 DALL-E 2 is developed by OpenAI that can create high-quality images from textual descriptions. It's easy to use and free. However, you must buy more credits to generate AI art.
2. Craiyon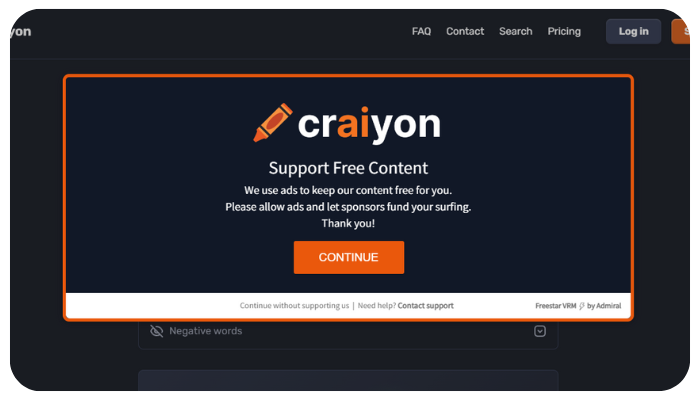 It was earlier known as DALL-E mini. This is free. But there is a drawback: it takes 1-2 minutes to generate the Art. Even if you take the premium option, you must wait for at least 20 seconds.
3. Dream by WOMBO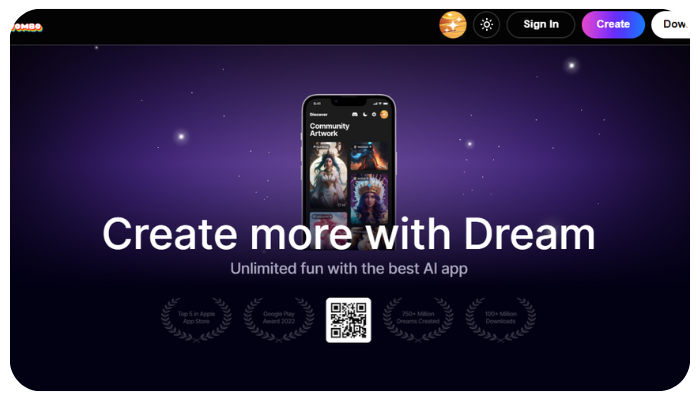 Dream by WOMBO captures the essence of imagination and takes the viewer to a place beyond reality, where anything is possible. It is free. One drawback is that you need to take a subscription for full access. Its mobile app is also available.
4. NightCafe
This website is not completely free. This means you will get 5 credits to generate Art. It is very easy to use. The only drawback is that you get limited access. Along with high-quality images, you will get the benefit of downloading photos in bulk on this site.
5. Midjourney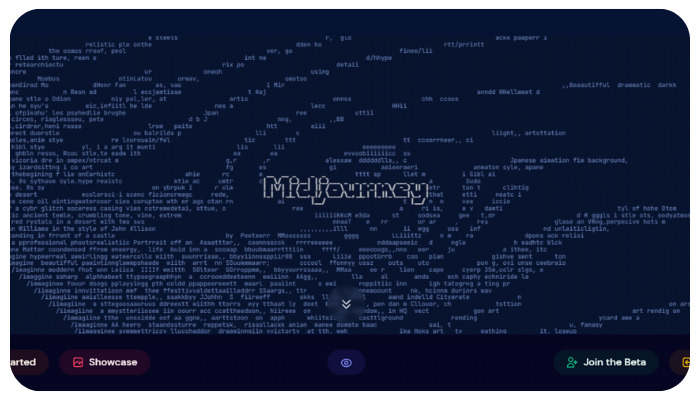 This website is very popular in generating art. This is such a website on which you will be able to create images with the support of discord for various purposes. For that, a Discord login is necessary. Here you can render 25 images for free.
Some people have queries. Can I sell mid-journey images? The answer is, of course, yes. You can sell mid-journey images as long as you have the permission of the original creator or the image is in the public domain.
If you want to see similar websites like Midjourney, do check out our article related to Midjourney alternatives.
6. Fotor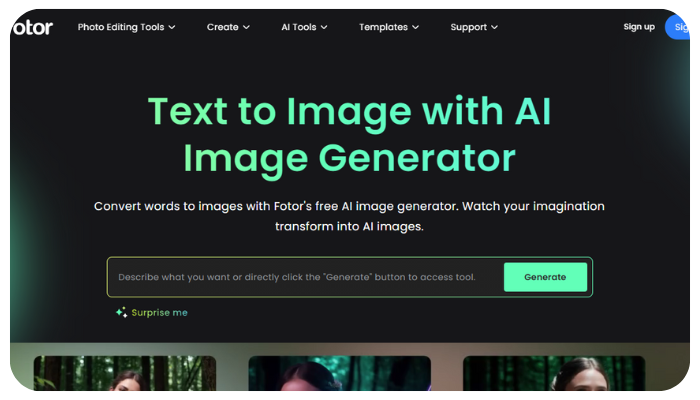 Use your own photo here. You cannot generate more than 4 images in the free version. You can save easy customizations with high-quality images on your device.
And there is another drawback that you will get to see some ads. There aren't any restrictions besides that.
7. Images ai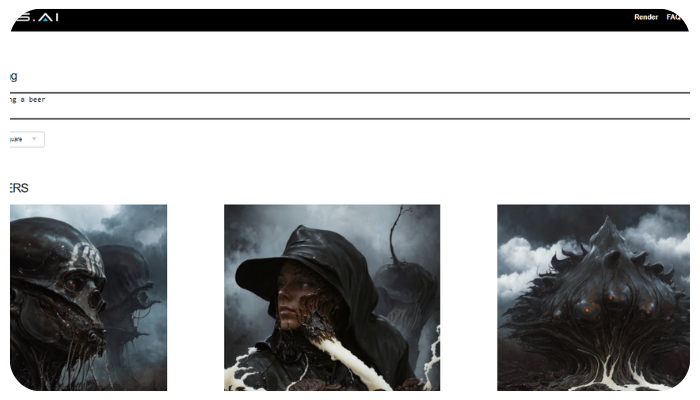 This website is not at all complex; it is quite easy to create an image. This is a free site. The image will be sent to you by e-mail, and that too with high quality. Create art in various sizes with a fast process.
8. MyHeritage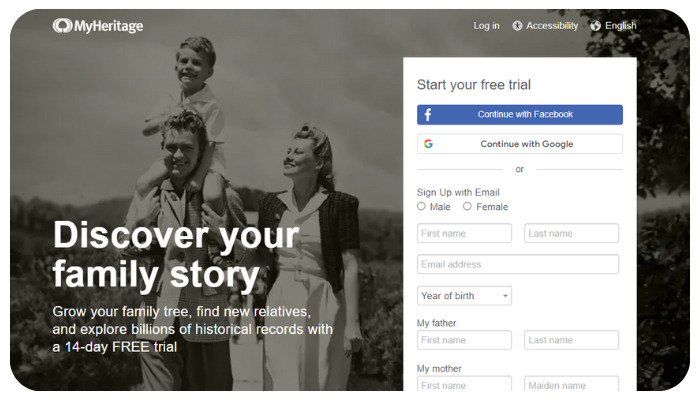 The tool analyzes the input photo and applies an artificial intelligence model to it, which applies a specific artistic style to the image.
Keep one thing in mind you will have to upload 10 images together and wait 30 to 90 minutes to generate the image. But the result will be better.
9. Photosonic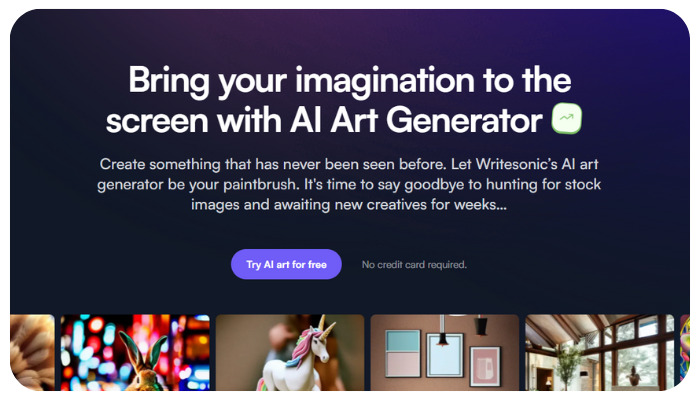 I have generated the AI image on this website. Not at all a complex website. You get 10 credits by signing up. After customization, you will be able to download it in zip format. There is a drawback that sometimes you will get technical difficulties and blurry images. Otherwise, Photosonic is best for an AI art generator for Etsy shop.
10. Pixray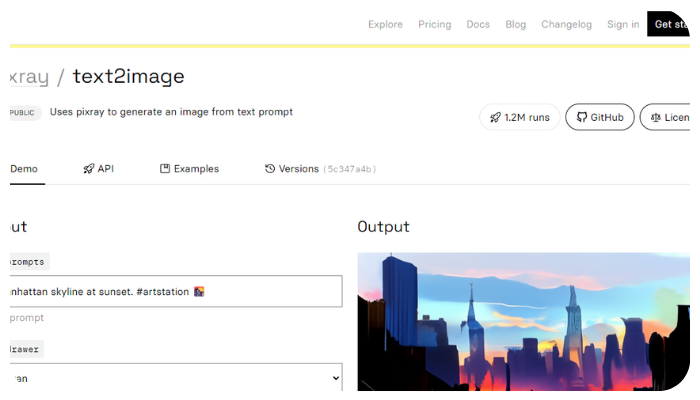 At last, we will talk about Pisarai. This is free. It is easy to use. Very good images are generated. However, after giving the text prompt, it takes a long time to generate the image.
If you want to know about these lists, I have discussed these 10 websites in full detail. Click here to learn more.
After making this art, it is your turn to sell it on Etsy. Now we will discuss how to sell it on the Etsy platform.
How to Create Your Shop on Etsy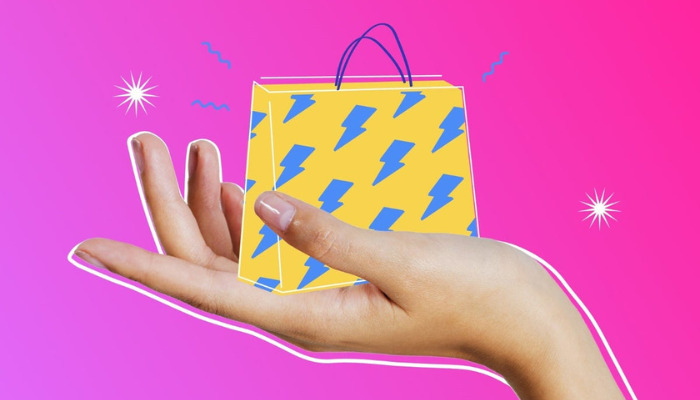 You must create a store first to start selling on Etsy. First, you have to go to the footer section of the Etsy website.
There you will see the option "Sell on Etsy." You must sign in as soon as you click on Get Started. If you want, you can use your Gmail ID.
Your account will be created instantly. You can customize your account by adding your photo, address, credit card, and many more. If you want, you can also start your offer plans.
You will again see the "Get Started" option on the homepage. As soon as you click, you will be able to set up from naming your shop to billing and security options. Etsy is so easy to use.
Selling AI Art on Etsy: Benefits and Drawbacks
Let's start with the benefits.
Benefits
Access to a large customer base: Etsy has a massive online marketplace with millions of buyers worldwide. This can increase the visibility of your AI art and provide you with a vast potential customer base.
Low cost of entry: It is relatively inexpensive to set up an Etsy shop and start selling AI art. The cost of listing an item is relatively low, and Etsy takes only a small commission fee for each sale.
Opportunity for customization: Etsy allows sellers to customize their shop, allowing them to showcase their unique style and brand.
Drawbacks
Competition: The online marketplace on Etsy is highly competitive, and many other sellers may offer AI art similar to yours. This could make it difficult to stand out and attract customers.
Limited control over the platform: As a seller on Etsy, you have limited control, which can be frustrating. For example, Etsy may change its policies or algorithms, affecting your sales or visibility on the platform.
Quality control: Etsy has a review system in place to ensure that items meet certain quality standards. If your AI art does not meet these standards, your shop may be penalized, or your account could be suspended.
Intellectual property issues: AI art is still a relatively new area, and there are ongoing debates about intellectual property rights. There is a risk that someone may claim ownership of the algorithms or datasets used to create your AI art, which could result in legal disputes.
Let's discuss some facts.
Is It Legal to Sell AI Generated Art
Etsy has updated its policies to allow the sale of art created with AI, provided that the items are handmade or hand-altered by the seller. This means that sellers can use AI tools to create or alter their art, but they must still play an active role in creating the final product.
The updated policy aims to keep Etsy's marketplace true to its original mission of supporting individual creators and small businesses while still allowing for innovation and the use of new technologies.
Copyright and Ownership of AI Art
Under current copyright laws, the creator of the AI algorithm that generates the artwork is considered the author and owner of the copyright.
However, this raises questions about the artist's role and whether they should have some ownership or control over the final artwork.
Artists must understand the implications of copyright ownership and seek legal advice to protect their rights.
Authenticity and Originality of AI Art
There is a concern that AI art is not truly original or authentic since it is generated by a machine using pre-existing data.
Artists need to be transparent about their methods of creating AI art and to be clear about what constitutes original and authentic artwork.
Is Selling Art on Etsy Profitable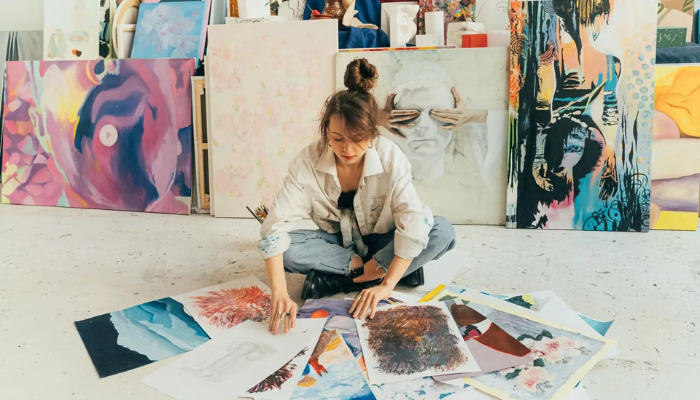 Is selling art on Etsy profitable? Yes, selling art on Etsy can be profitable for some artists, but success depends on various factors. These include the quality of the artwork, the demand for the particular style and genre of art, competition within the niche, and marketing efforts.
It's crucial to establish a clear pricing strategy that considers material costs, time spent creating artwork, and desired profit margins to increase profitability.
Offering custom pieces, providing excellent customer service, and building a loyal customer base can also contribute to success on Etsy.
Ultimately, the profitability of selling art on Etsy depends on how well an artist understands their target audience, markets their artwork, and produces quality work. By consistently creating high-quality artwork, staying up-to-date with trends, and optimizing the shop and marketing efforts, an artist can increase their chances of success on Etsy.
What Art Sells Best on Etsy
The type of art that sells best on Etsy can vary depending on current trends, buyer preferences, and the individual artist's style and niche. However, some art categories tend to be more popular on Etsy than others. Here are some examples:
Prints and Posters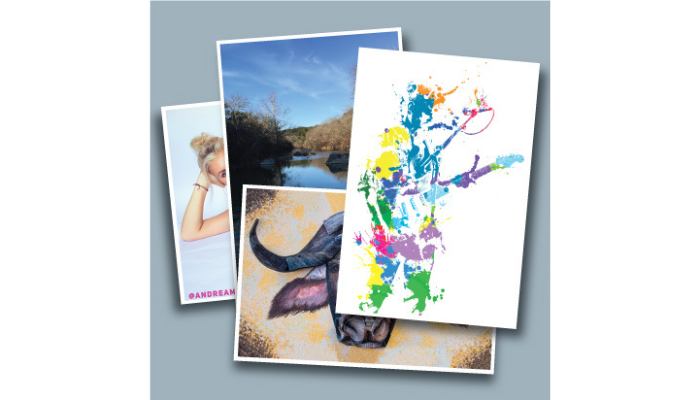 Digital or physical prints of original artwork, such as illustrations, photographs, or abstract art, are popular on Etsy. Buyers can purchase high-quality prints for a fraction of the cost of an original piece, making them a more affordable option.
Home Decor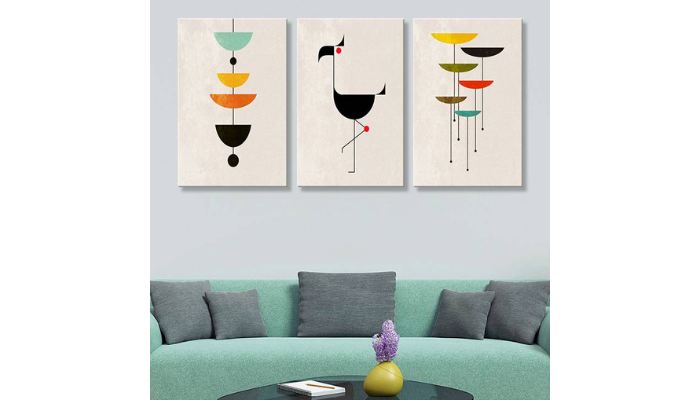 Artwork for the home, such as paintings, sculptures, and decorative objects, are popular on Etsy. Buyers often look for unique and personalized pieces that can add personality and style to their living space.
Digital Downloads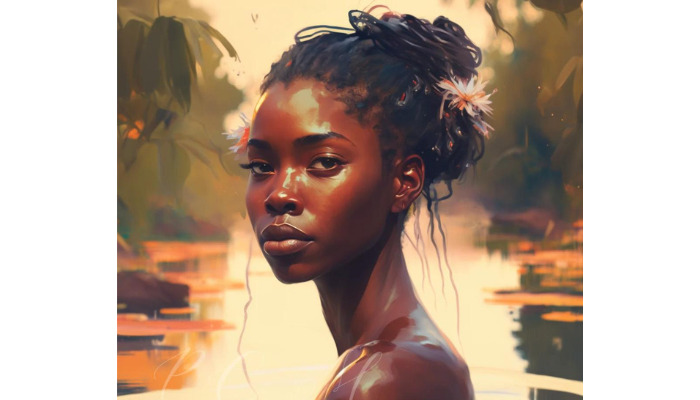 Digital artwork, such as illustrations, graphics, and printable posters, are increasingly popular on Etsy. These items are often more affordable than physical art and can be instantly downloaded and printed by buyers.
Pet Portraits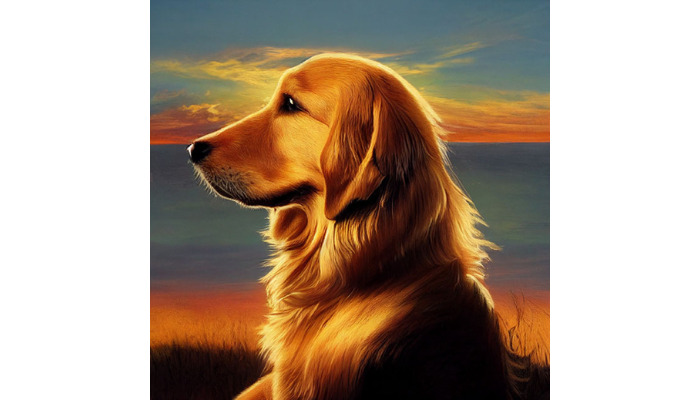 Custom pet portraits, often created from photographs, are popular on Etsy. Buyers appreciate personalized artwork featuring their beloved pets.
How to Sell AI Art on Etsy
We will tell you about some tips that you need to consider.
Promoting Your Work and Shop
One effective way to promote your shop is by using social media platforms such as Instagram, Facebook, and Twitter to showcase your AI art and engage with potential customers. You can also participate in relevant online communities and forums related to art and technology to reach a broader audience.
Offering special promotions, discounts, or bundle deals can also attract customers and encourage them to make a purchase.
Important Tips for Marketing Your Art
By using Etsy ads, you can get some early sales.
To show your store appears professional and diverse to potential customers, list 40+ original works of art.
While selling your art at a discount price, try to add a promotional time.
Getting In Touch With Customers
While selling your art, it requires not only online self-promotion but also direct consumer interaction. Try to host Q&A sessions or live streams on Twitch where viewers can ask you some questions about how they can use your products or how AI art is created.
For those curious to learn more about making original AI artwork, you can also host online seminars.
Don't neglect the impact of client reviews. Encourage happy customers to leave excellent reviews for others who might be thinking about making a purchase from you. You can start a profitable Etsy store selling your AI art by acknowledging these wise suggestions.
Can You Sell AI Generated Art as NFT
Can you sell AI generated art as NFT? In AI-generated art, AI software is used to create digital art. Using NFTs, you can sell AI-generated art as blockchain-based tokens. NightCafe Creator, SuperRare, and OpenSea all offer NFT minted, bought and sold. A person should consider the ethical and legal implications of using someone else's images, styles, or texts as inputs for AI software before selling the art as NFTs.
Can You Sell AI Generated Art on Redbubble
Can you sell AI generated art on Redbubble? Yes, you can sell AI-generated art on Redbubble. Redbubble allows artists to upload their designs and sell them on various products, such as t-shirts, stickers, posters, etc. As long as you have the right to use the images, you can sell AI art on Redbubble as long as you do not violate their terms. Also, make sure your images on Redbubble are high resolution, 7632×6480 pixels.
FAQs
Can you sell Midjourney art?
Can I sell MidJourney art? Not 100%. You can only use the AI art for your personal use, and you must give credit to the Midjourney if you are using it for free. The generated photos cannot be sold, nor can you make a profit from them.
Can you sell AI art on Etsy?
Yes, you can sell AI art on Etsy. AI art is a new art form that uses artificial intelligence algorithms to generate images.
MidJourney or Dall-E, which is better?
In comparison to Dall-E, MidJourney generates images with better clarity and precision.
What is the best AI art generator
10 Best AI Art Generators:
1. DALL-E 2
2. NightCafe
3. Images.ai
4. Dream by WOMBO
5. MidJourney
6. Craiyon
7. Fotor
8. MyHeritage
9. Photosonic
10. Pixray
Where to sell AI art?
6 best sites to sell AI art are:
Etsy
Redbubble
Society6
Saatchi Art
Artstation
Zazzle
To Conclude
In conclusion, the question "Can you sell AI generated art?" is no longer a matter of speculation but a tangible reality. Computer algorithms can create remarkable artworks that evoke emotions and capture audiences with the advancement of AI. AI-generated art will undoubtedly remain an intriguing and prominent aspect of the art world as technology continues to evolve.
Incorporating an AI art generator for Etsy shop can be an exciting and innovative way to offer unique, eye-catching pieces to customers. With the ability to create intricate patterns, landscapes, portraits, and more, AI art generators offer endless creative possibilities.
So, don't be afraid to explore the exciting world of AI-generated art and see where it takes you!