Use the selected list of Speechify alternative tools for your company or organization. To make the best decision for your company, compare Speechify with its rivals and alternative products on pricing, features, and more.
Table of Contents
Text-To-Speech (TTS) Market Analysis
In 2022, the Text-To-Speech (TTS) Market was worth $2.58 billion, and it's predicted to increase by 13.8% from 2023-2029, reaching approximately $6.38 billion.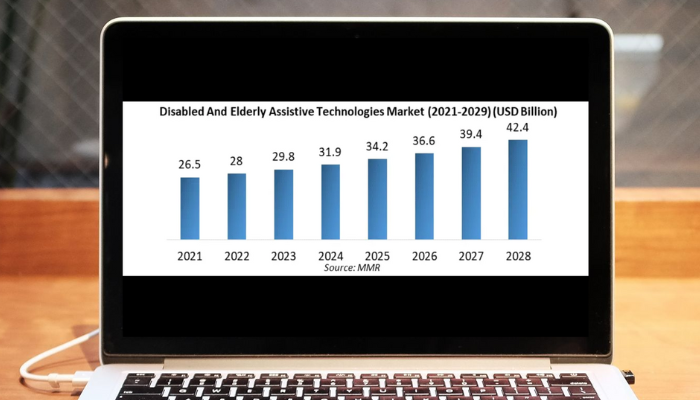 Why to Look For Speechify Alternatives
Our list of Speechify alternatives has been compiled only to inform you that Speechify is not completely free. You can use this tool for free during the first three days of using it. For this reason, we will suggest the 15 best Speechify alternatives that are completely free to use.
Are There Free Alternatives to Speechify
Here is the list of 15 Speechify free alternatives.
iSpeech
eSpeak
Murf AI
Natural Reader
Voice.ai
Verbify-TTS
TextMagic
Play.ht
Resemble AI
Uberduck.ai
SpeakLine
TTSMaker
Simplified
Read Aloud Extension
Topmediai
15 Free Speechify Alternative Text-To-Speech Tools
Here is a brief talk about 15 Best Speechify alternatives tools to use.
1. iSpeech
The first free alternative to Speechify is the iSpeech text-to-speech generator. This generator covers persons who read in a language other than their own, as well as those who have dyslexia, learning disabilities, and vision impairment.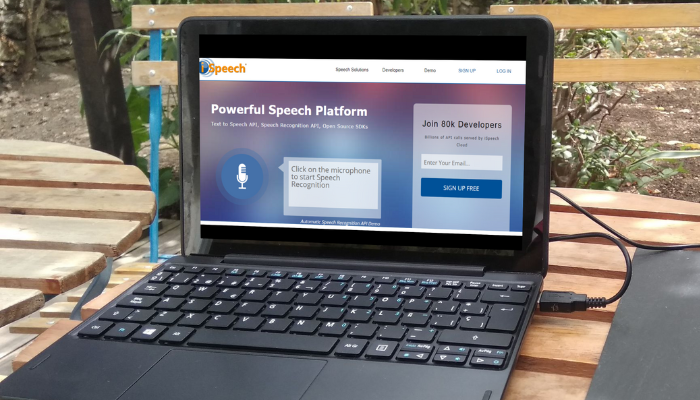 Features
It provides 27 languages and realistic voices with various accents.
It offers 3 reading speeds, instant top-notch natural-sounding audio, and either a male or a female voice.
You can download the audio in a variety of formats and convert basic text and e-books to speech.
You can modify audio with background music, speed, and pitch.
iSpeech Pricing
2. eSpeak
The next text-to-speech Speechify Competitor is eSpeak. For Windows and Linux, eSpeak is a small open source for English and various other languages.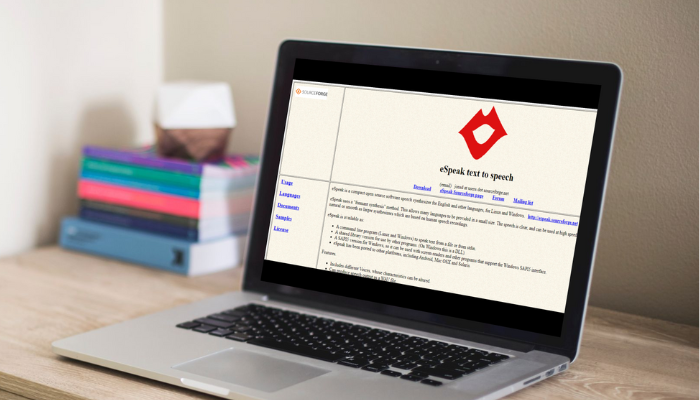 Features
Other programs can use it as a Windows SAPI5 version or a shared library.
It can change voices and adjust background music, speed, and pitch.
It supports HTML and SSML markup languages.
It can turn text into sound using MBROLA voices.
eSpeak Pricing
3. Murf AI
Basically, Murf is an app that turns text into speech and makes it sound really natural, like a real person talking, thanks to its smart AI voices. The software can be used by both experts and regular people.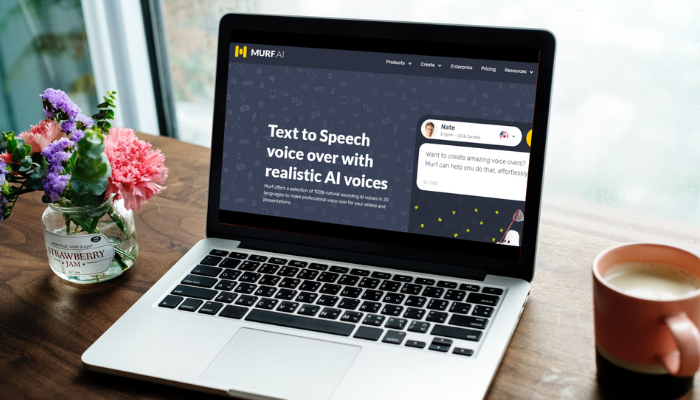 Features
With 120+ AI voices, it has a variety of pitches and accents.
Without editing, it adds voice-over to videos and PowerPoint.
It provides APIs and SDKs for open source.
TTS service for hosted and embedded mobile apps and websites.
Murf AI Pricing
4. Natural Reader
Another Speechify alternative, Natural Reader, helps you read any kind of text, like PDF files, Microsoft Word documents, Emails and more. It's a helpful tool that lets people easily read office documents, e-books, and even school notes on their PCs or mobile devices.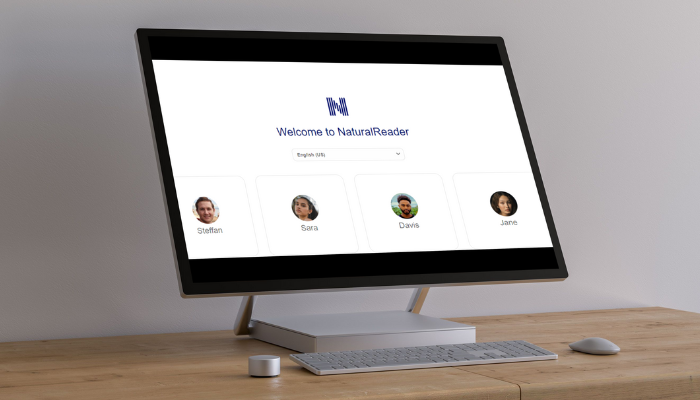 Features
It provides 27 languages and diverse, natural-sounding voices.
It converts PDFs, e-books, and text to speech, offering various audio download formats.
It has a speech platform with speech recognition APIs, along with open-source SDKs.
It can add voice to mobile apps and IVR prompts using hosted TTS.
Natural Reader Pricing
5. Voice.ai
Voice.ai is a strong text-to-speech tool that is learned from lots of hours of recorded speech. Using Voice.ai, create really realistic sounds from the texts you type in.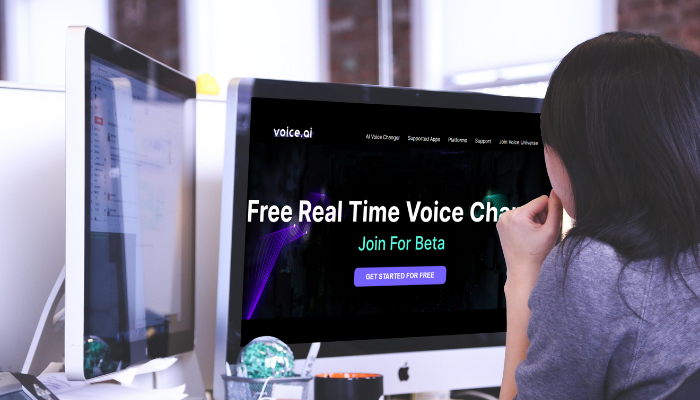 Features
Faster customer experience
Saves effort and times
Interacts with customers in new ways.
App compatibility
Voice cloning
Soundboards
Real-time voice generator
Voice.ai Pricing
6. Verbify-TTS
Verbify-TTS is an easy-to-use and one of the best alternatives to Speechify tool that uses advanced AI models to turn text on the screen into natural-sounding speech using high-quality voices. The MIT license gives you unlimited time to use it (Open Source).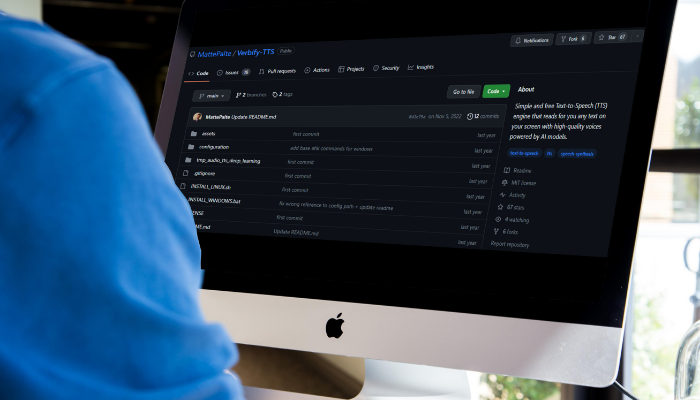 Features
It works with a desktop app that lets you highlight text with the mouse.
It provides excellent AI-powered voices.
No need to sign up or pay, and your data stays on the device.
Modify audio with background music, speed and pitch.
It can quickly add voice-overs to PowerPoint files or videos without any video editing skills.
It can make unique brand voices in 10 seconds.
Verbify-TTS Pricing
7. TextMagic
You can compose a written message, and with the TextMagic Speechify alternative Text-to-speech feature, you can change it into a phone call to reach any mobile or landline anywhere in the world.
Features
It converts text into voice, delivering it to any landline or mobile worldwide.
It provides 19 languages, various voice characteristics (e.g., male, female), and other accents.
It has the fastest and most effective TTS SaaS with a pending patent.
Modify audio with background music, speed and pitch.
TextMagic Pricing
8. Play.ht
Play.ht is one of the best free Speechify alternatives. It is a handy tool that can be used in lots of different languages. It helps make voice generation better and more realistic using Play.ht's Text-to-Speech models.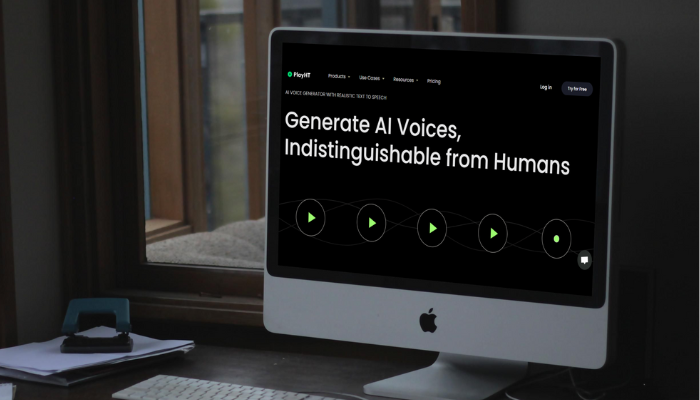 Features
It has the fastest and most effective TTS SaaS with a pending patent.
Modify audio with background music, speed and pitch.
It provides 900+ AI voices in more than 100 languages and different ways of speaking.
It can easily insert AI-generated voice-overs into PowerPoint presentations or videos.
Play.ht Pricing
9. Resemble AI
Resemble AI Speechify alternative free tool specializes in making really good fake voices using technology. It is a text-to-speech tool and live APIs to create captivating experiences.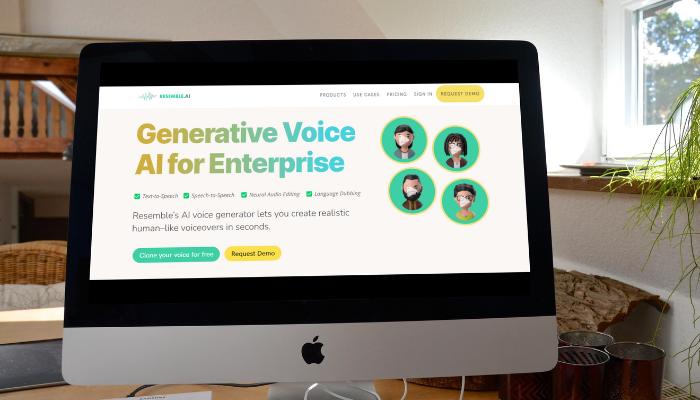 Features
It provides 900+ AI voices in more than 100 languages and different ways of speaking.
It can make unique brand voices in 10 seconds.
It can easily insert AI-generated voice-overs into PowerPoint presentations or videos.
TTS service for hosted and embedded mobile apps and websites.
Resemble AI Pricing
10. Uberduck.ai
Uberduck.ai is a free tool for making realistic audio with text. You cannot access commercial-use voices with the free plan.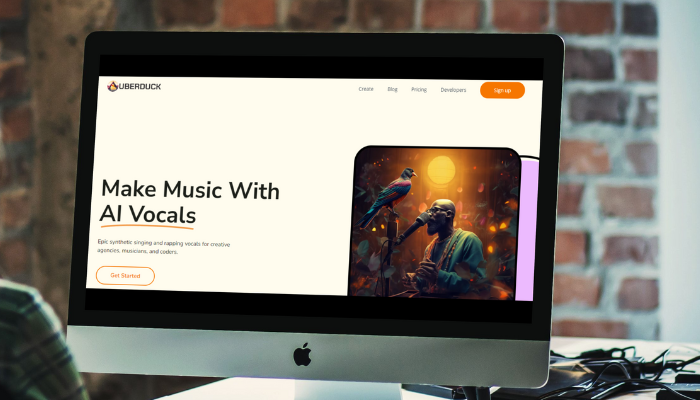 Features
API Documentation
User-friendly interface
Synthetic media output
Voice library
Voice cloning
TTS feature
Uberduck.ai Pricing
11. SpeakLine
Type some words, choose a voice, and then your PC will speak them for you with the SpeakLine Speechify alternative. Have fun listening to your words in humorous voices or reading texts in your own language.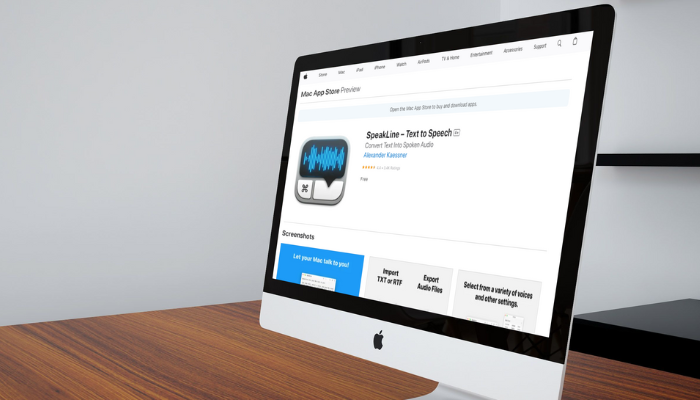 Features
Import RTF or TXT files
Save the texts as TXT files or AIFF audio.
Choose from various voices in diverse languages.
Adjust reading speed
Customize UI with Dark Mode
Add system voices in System Preferences.
SpeakLine Pricing
12. TTSMaker
TTSMaker effortlessly transforms text into natural speech online. It's a vital tool for content creators, language learners, and anyone in need of text-to-speech. TTSMaker boasts 100+ languages powered by a strong neural network.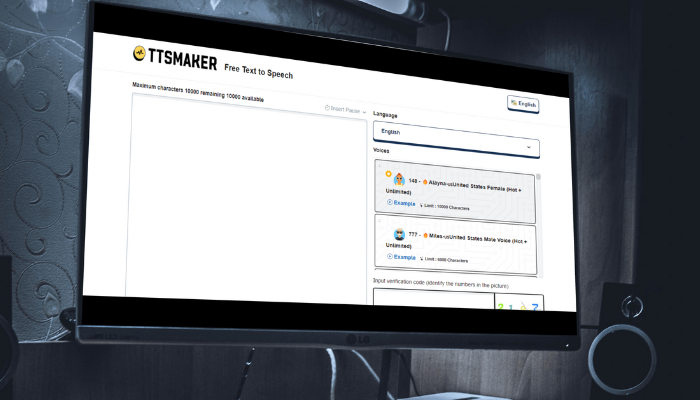 Features
100+ languages and diverse voice styles supported.
Provides audio downloads and online listening.
It is user-friendly and comes with a comprehensive manual.
Provides customer support
Great for education materials and language learning
TTSMaker Pricing
13. Simplified
Make a fantastic AI-generated voice using the Simplified Speechify alternative! Their editing studio uses voices that sound like humans to make the brand's message come alive in your videos. Simplified software quickly creates speech that sounds just like talking naturally! Simplified is also an AI GIF generator, but it is better at generating AI voices.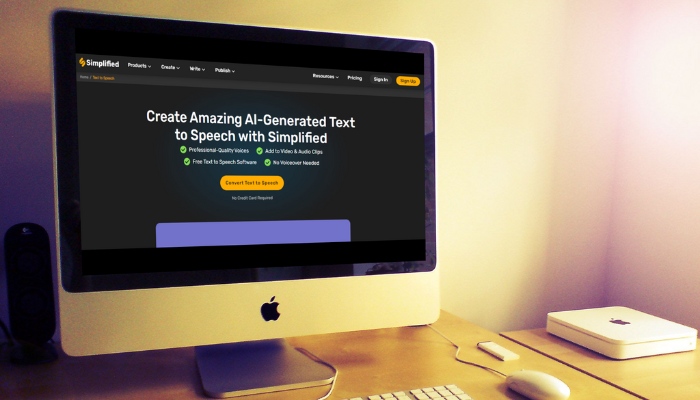 Features
High-Quality voices
Add to audio & video clips
Simplified Pricing
14. Read Aloud Extension
Text-to-speech is a helpful tool that makes computers talk by reading written words out loud. People also refer to it as "Read-aloud" technology sometimes. With just a button press or a finger tap, TTS can change words on your PC or any digital device into sound.
Features
Support over 40 languages
Ad-free
Browser Extension
Read aloud technology
Supports PDF
Read Aloud Extension Pricing
15. Topmediai
TopMediai Speechify alternative tool uses developed technology to make voices that sound real in more than 70 languages & accents, like Japanese, Spanish, British English, French, and Irish. This is great for presentations, voice-overs, and other projects with sound.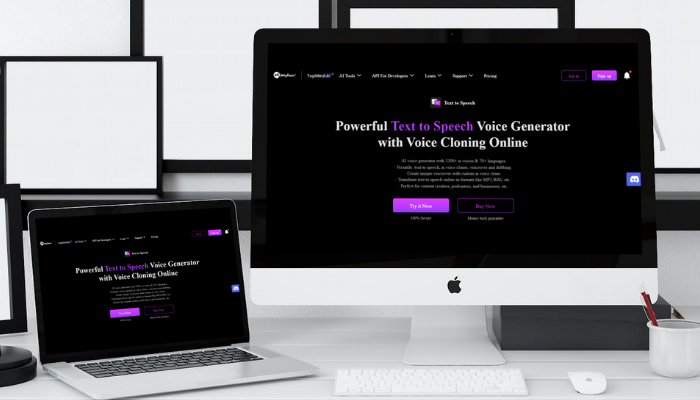 Features
3200+ voices and 70+ languages
Voice cloner
Dubbing & voice-over
Convert text to speech in WAV, MP3, and more formats.
Perfect for businesses, podcasters, content creators, etc.\
Topmediai Pricing
That's it. These are the 15 best Speechify alternatives for you.
Some people are looking for 15.ai alternatives. However, they can look at these alternatives to Speechify as these are also Text-to-speech generators.
Why Speechify Still the Best Text-To-Speech Tool
Speechify stands out from its competitors because it offers many useful features. Speechify is a great choice for many people because it works well with Microsoft platforms and audio files, which is not something another text-to-speech program can do easily.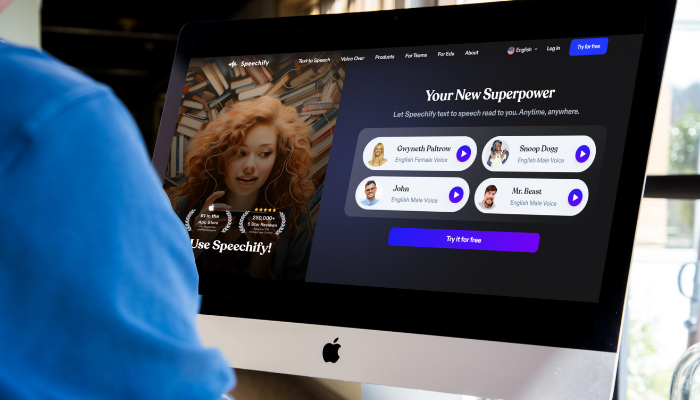 Its pricing can work for both people and businesses, and it's easy to share content on social media because it connects with those platforms. It's easy to convert text into various languages because it supports the wav format.
The read-aloud segment is available on iPhones and different mobile devices as both a browser extension and an app, making it easy for everyone to use.
Furthermore, Speechify's ability to recognize text in images, help with transcribing, and enable voice recording makes it a must-have tool for people who deal with files and documents.
Speechify is still an excellent tool for speaking and reading text, and it's loved by people all around the world.
Conclusion
Anyone, whether you're a person or a business of any size, can use these 15 Speechify alternatives to create realistic-sounding voice-overs for things like YouTube videos, training videos, online courses, podcasts, audiobooks, marketing materials, and ads. You can choose from a variety of ages, styles, accents, and languages to suit your needs.
Furthermore, these Speechify alternative tools have user-friendly interfaces, stylish designs, and features, making them an essential tool for both creators and businesses who wish to quickly make engaging voice-overs.
FAQs
What is better than Speechify?
iSpeech, eSpeak, Murf AI, Natural Reader, and Voice.ai tools are better than Speechify.
Can students get Speechify for free?
Speechify offers a free version that students can use for an unlimited number of days. In addition to limited voices and features, the free version also lacks certain functionality.