When we look for the most comfortable clothing item to wear, t-shirts always come first in our minds. We uncover t-shirts in a range of colors and designs. We sometimes become so confused that we end up purchasing the exact same colors that we already own.
Table of Contents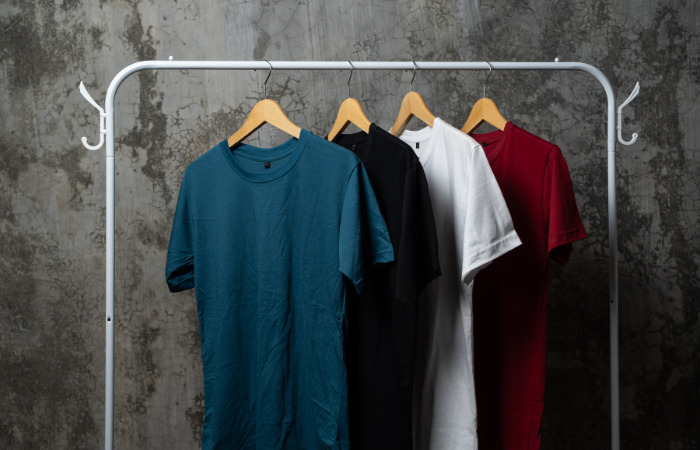 So with that, keep in mind we have listed the top 10 most manly color t-shirts that every man should consider adding to their wardrobe.
Most Manly Color T-shirts
Let's dive into the top 10 most manly color t-shirts.
Maroon T-shirts
Maroon t-shirts are a must-have in any man's wardrobe. This deep, rich shade of red is incredibly versatile and can be worn in various settings, from casual to semi-formal.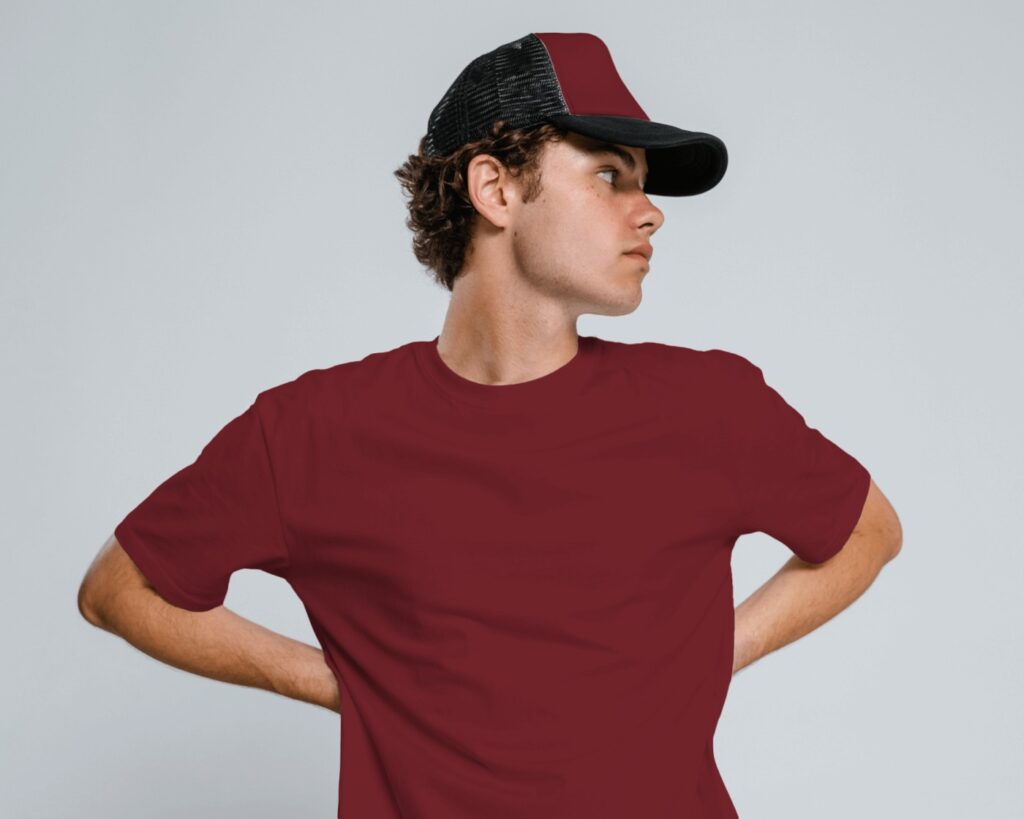 Maroon is also a color that exudes confidence and sophistication, making it the perfect choice for anyone who wants to make a bold statement with their fashion choices.
Whether you're looking to dress up a pair of jeans or add a pop of color to a suit, a maroon t-shirt is a perfect choice.
With its timeless style and versatile nature, a maroon t-shirt is a must-have for any man who wants to look his best.
Pistachio Color T-shirts
Pistachio color t-shirts are the perfect way to add a bit of pizzazz to any wardrobe. Not too bold and not too subtle, this earthy hue provides an eye-catching look without being overly flashy.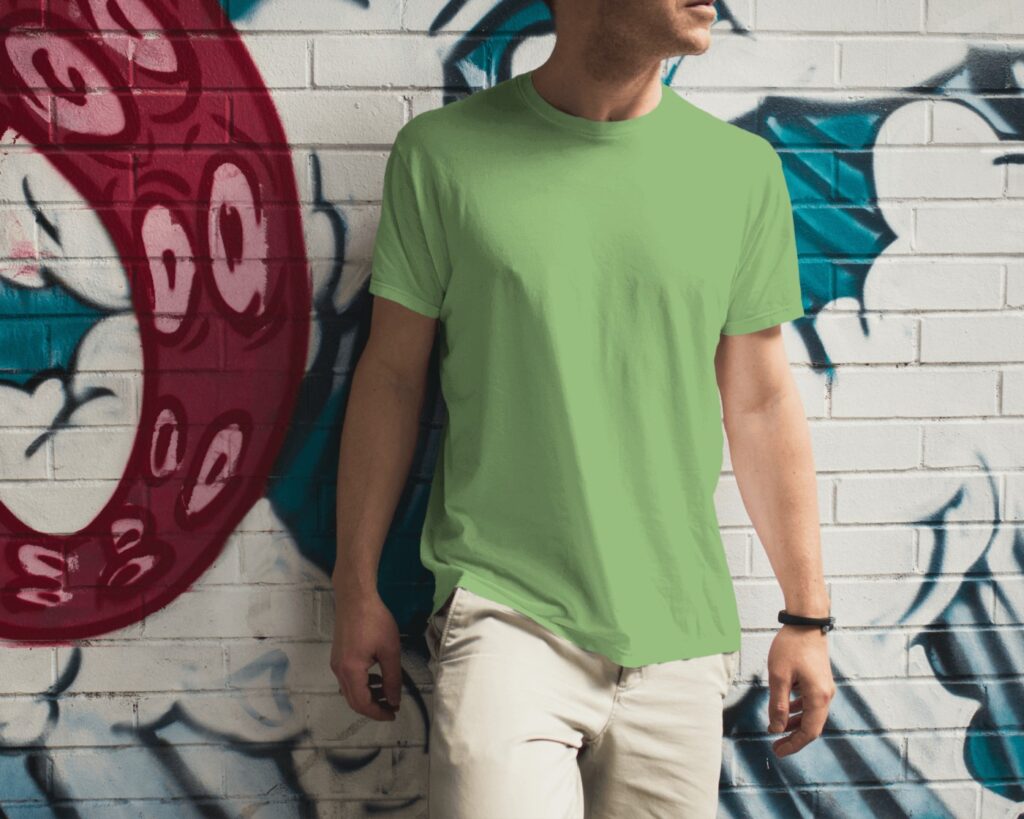 The best part about pistachio color t-shirts is their versatility. Not just limited to casual wear, pistachio color t-shirts can also be dressed up with dressier clothing for work or for a trip.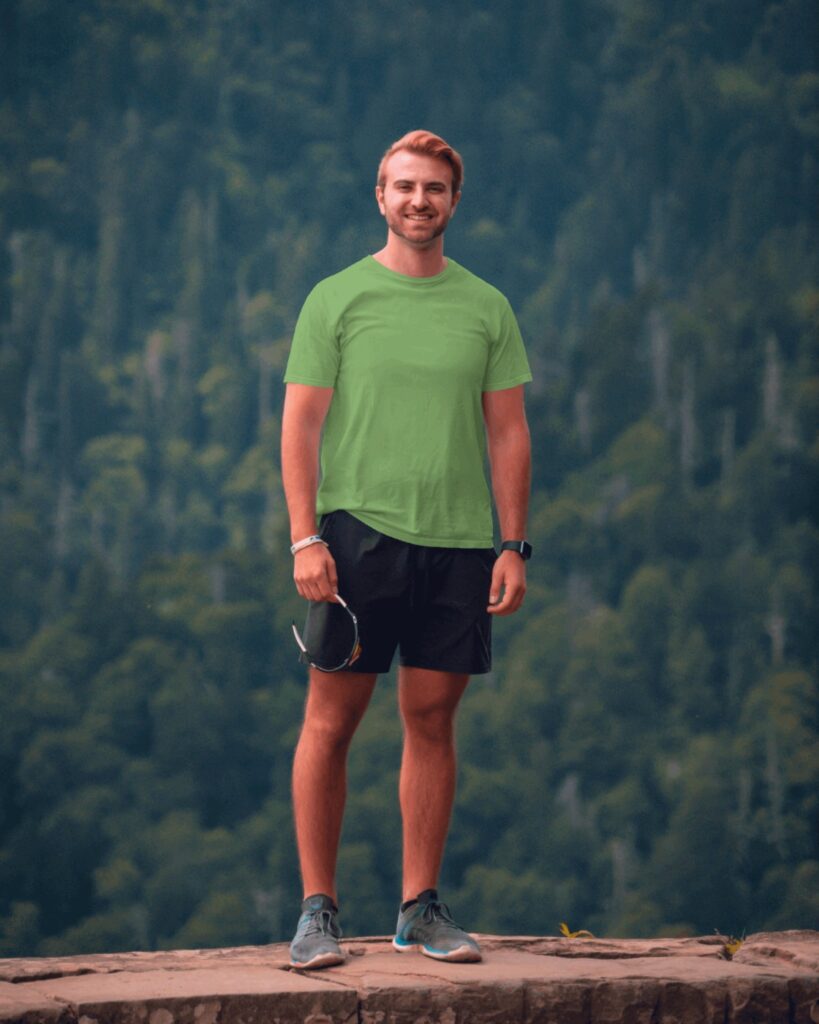 Whether you're dressing up for a night out or lounging around in jeans and a t-shirt during the day, this unique shade will surely draw attention for all the right reasons.
These days, it's no wonder why so many fashionistas have pistachio color t-shirts in their wardrobes; they look great with just about anything!
Rose Pink T-shirts
Rose pink may not be the first color that comes to mind when thinking of masculine hues, but it's a surprisingly versatile shade that can add a subtle pop of color to any outfit. This soft and muted tone pairs well with various other colors and can be dressed up or down depending on the occasion.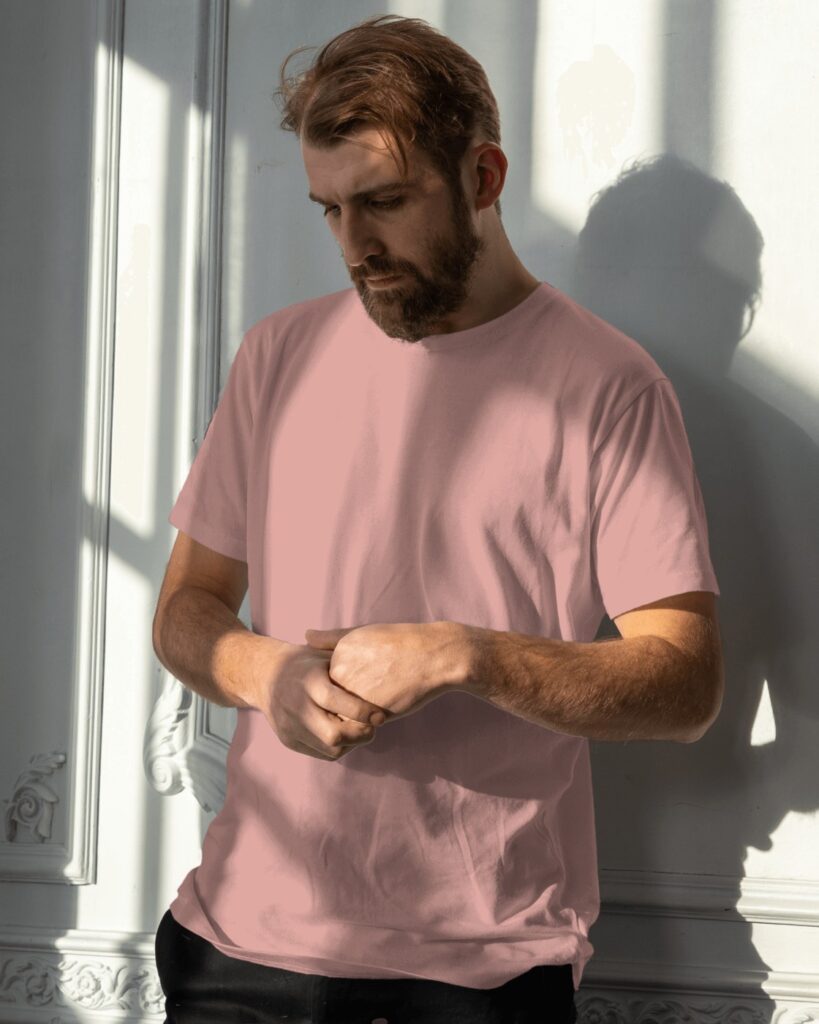 This color works particularly well with darker shades such as navy, charcoal, and black but also pairs well with lighter neutrals like white and beige.
It's a great color to wear during the warmer months and can be layered under a light jacket or sweater when the weather turns cooler.
Gray T-shirts
Gray t-shirts are essential for any wardrobe. They are the perfect clothing for those days when you don't know what to wear or want to make a fashion statement.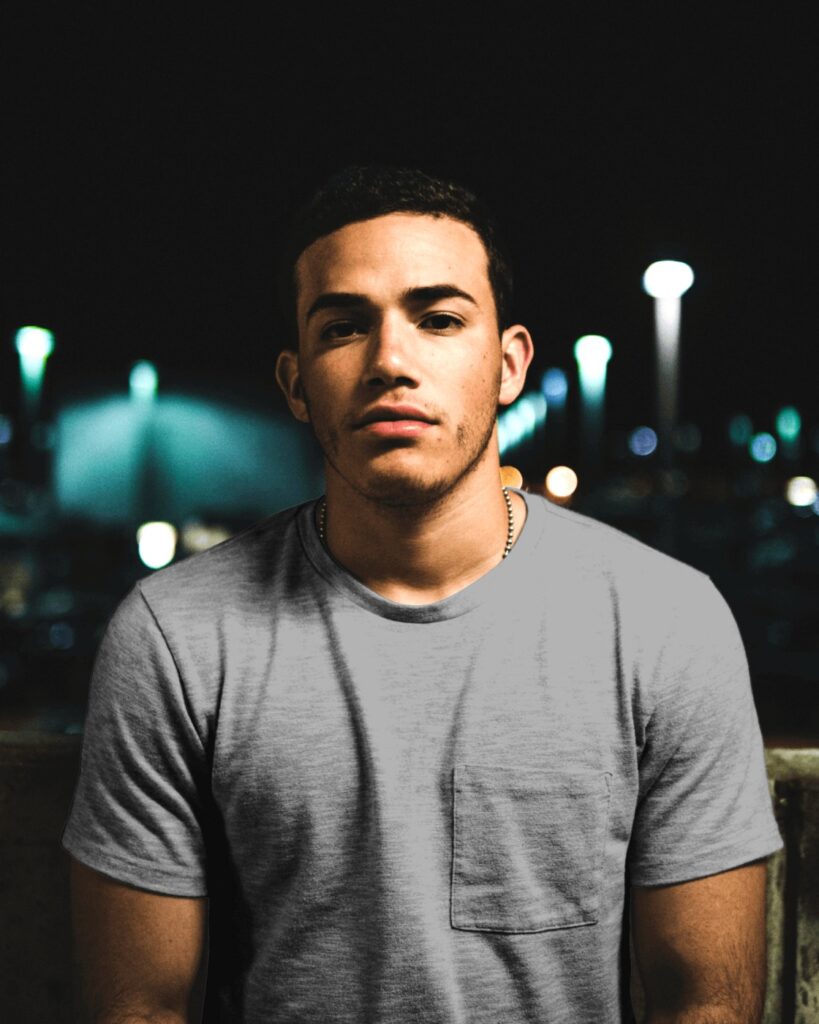 Not only do they look great, but they can also be paired with almost anything in your wardrobe, making them versatile and timeless. The great thing about a gray t-shirt is that it can easily be dressed up or down depending on the occasion and mood.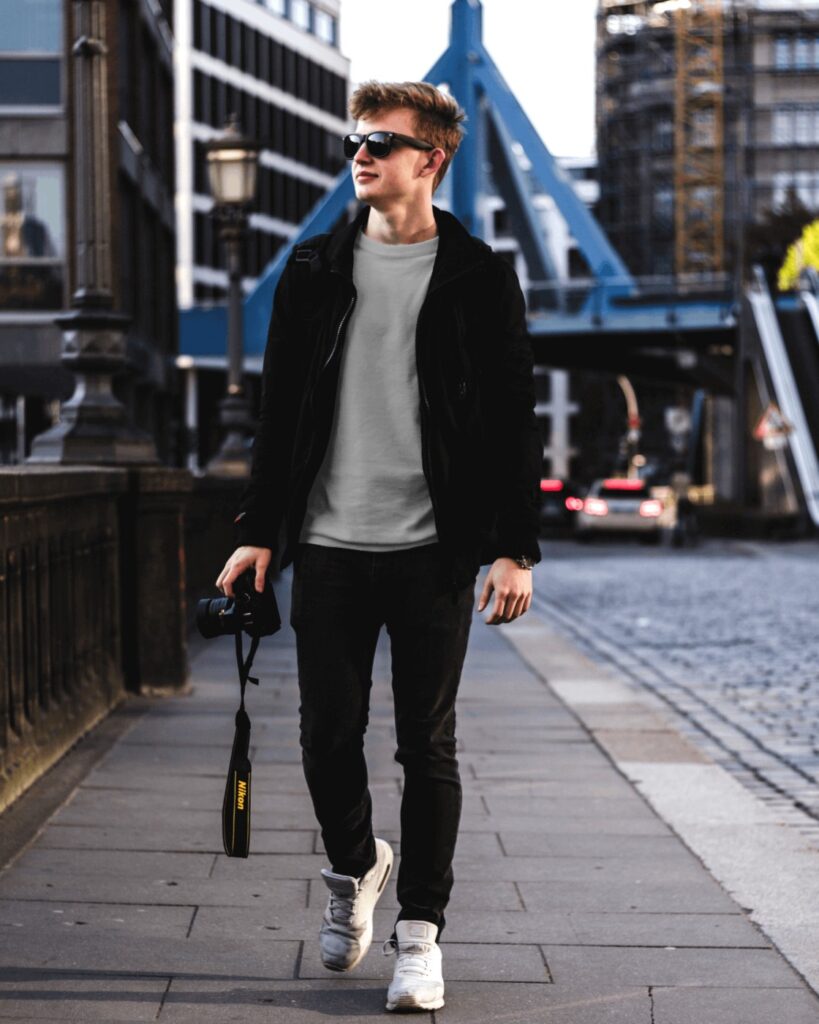 For a casual day out, it can pair perfectly with jeans and sneakers, while for something more formal, add some tailored trousers or even a blazer. The versatility of this color means that you'll never be stuck trying to find an outfit combination!
Navy Blue T-shirts
Navy blue t-shirts are a wardrobe staple. They are a great choice for any occasion and have the added benefit of being extremely versatile.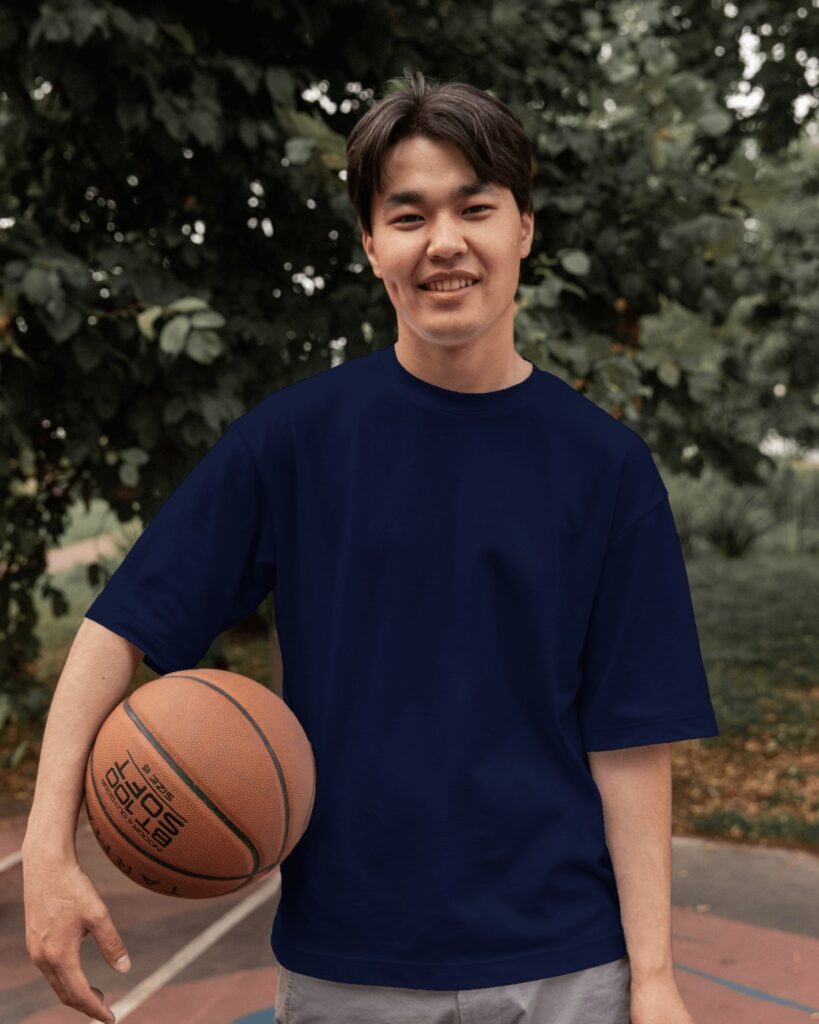 A plain t-shirt in a color like blue can easily be accompanied anywhere, including colleges and even offices. Also, if you are headed to the gym or out for college, navy blue t-shirts will always look stylish.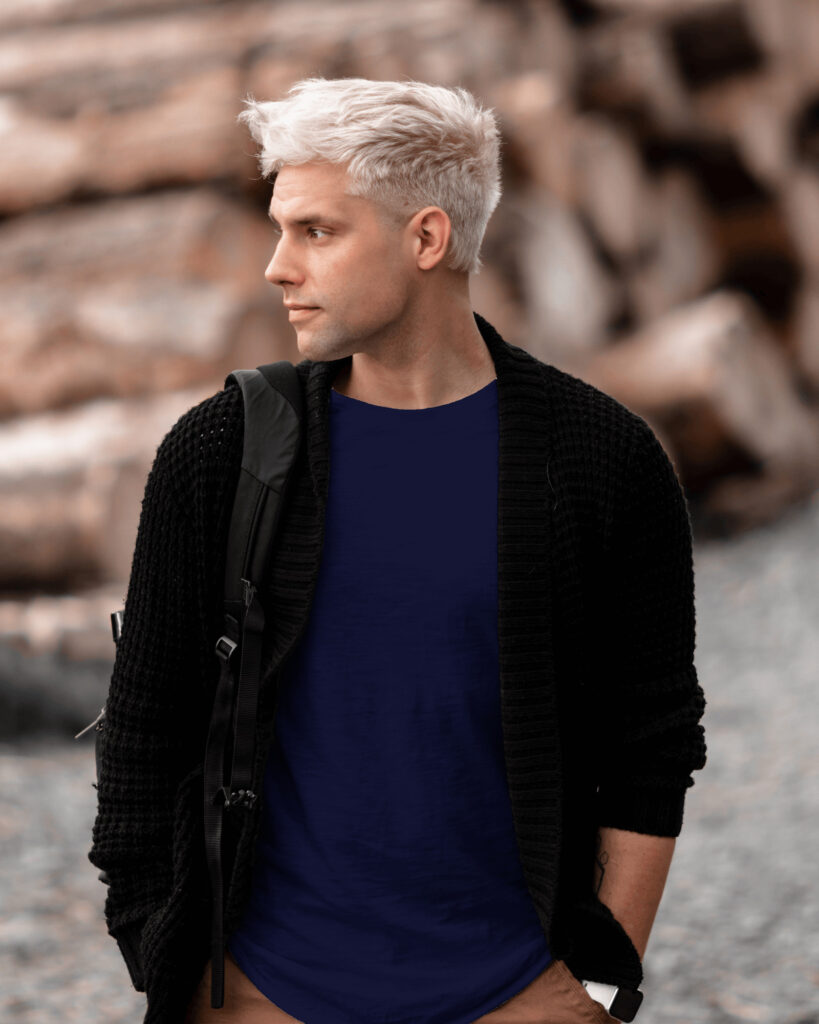 Navy blue is one of the easiest colors for the eyes to focus on, which makes it perfect for legibility when paired with other colors and prints.
Bottle Green Color T-shirts
Bottle green t-shirts are a timeless classic that every man should have in their wardrobe. This rich and earthy tone is a versatile color that can be dressed up or down, making it suitable for various occasions.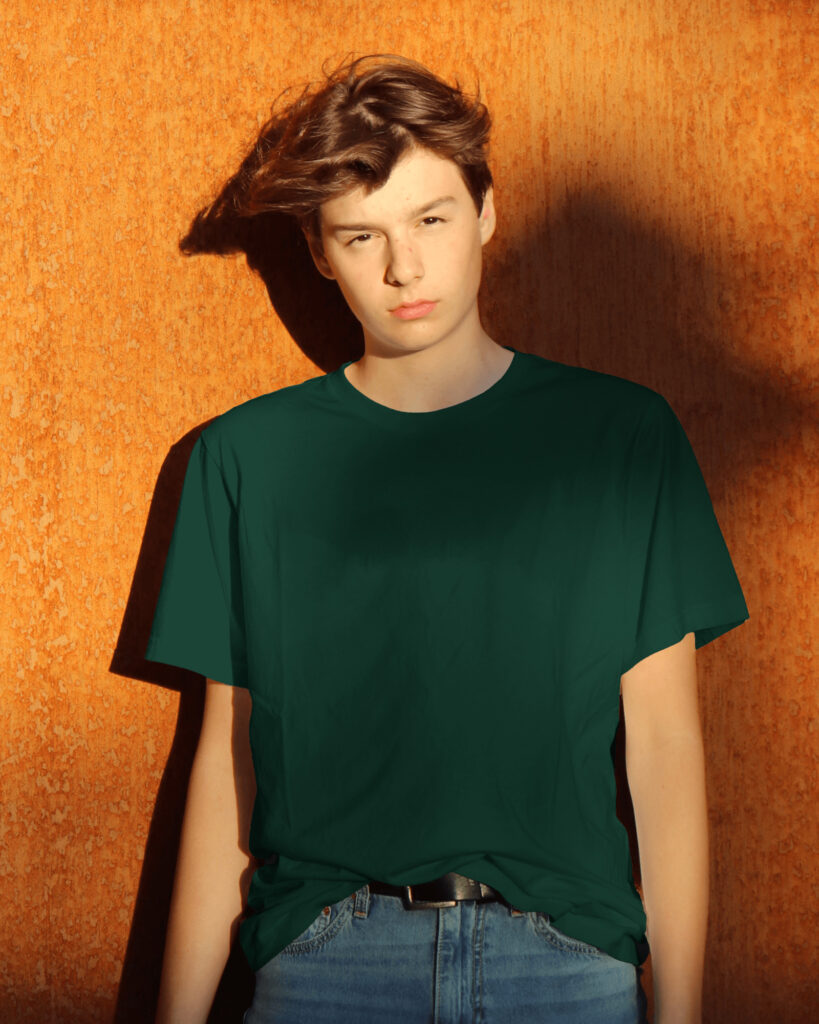 You can pair it with jeans for a casual look or dress pants for a more formal occasion. This color complements a wide range of skin tones, making it a universally flattering option.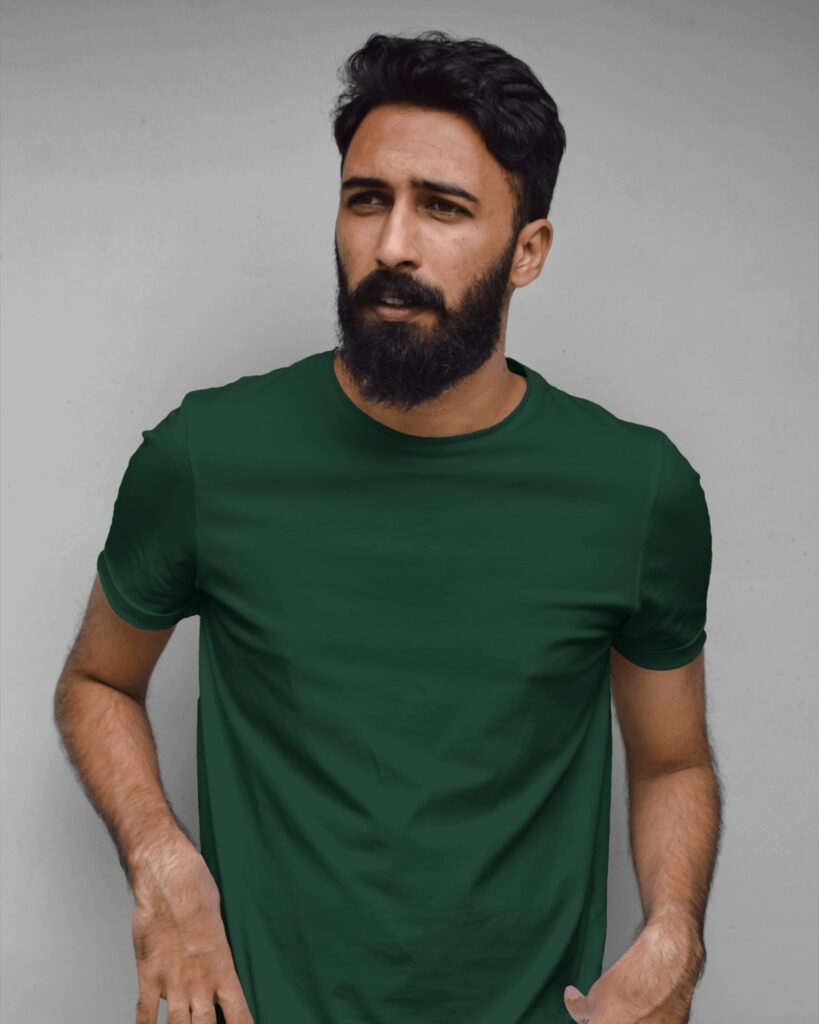 So, if you're looking for a versatile and classic t-shirt color that will always stay in style, add a bottle green t-shirt to your wardrobe.
Black T-shirts
This classic piece of clothing can be dressed up or down, making it the perfect go-to item for any occasion. There's no denying that black has a timeless appeal; it looks good on everybody regardless of body type, age, or gender and can easily be paired with just about any other piece of clothing. Plus, black is known to never go out of style.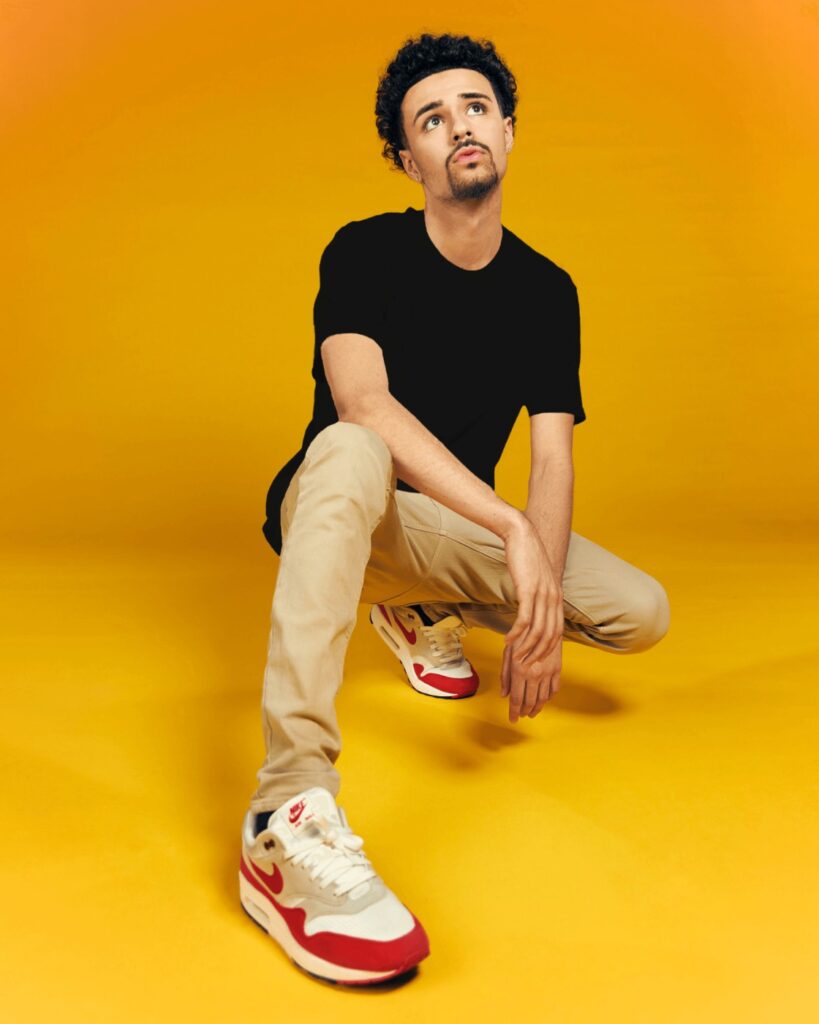 No matter what your fashion sense is, having some solid black t-shirts in your closet can help you take your wardrobe to the next level.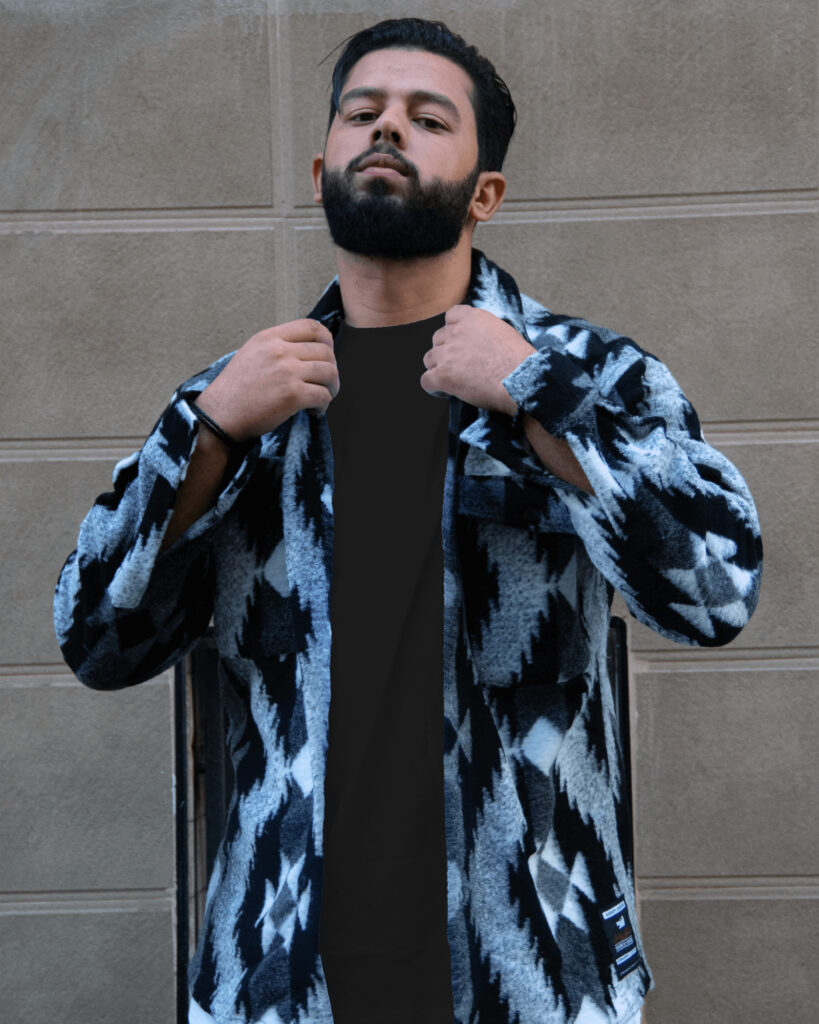 With so many different cuts, styles, and fits available these days, there's something for everyone – from basic cotton tees to more standard options such as satin blouses and silk tops.
White T-shirts
White T-shirts are a wardrobe staple that every person should own. We also know that white t-shirts are one of the most manly color t-shirts. White T-shirts can be worn with jeans for a casual look or dressed up with other pieces like skirts, blazers, and scarves for a more sophisticated aesthetic.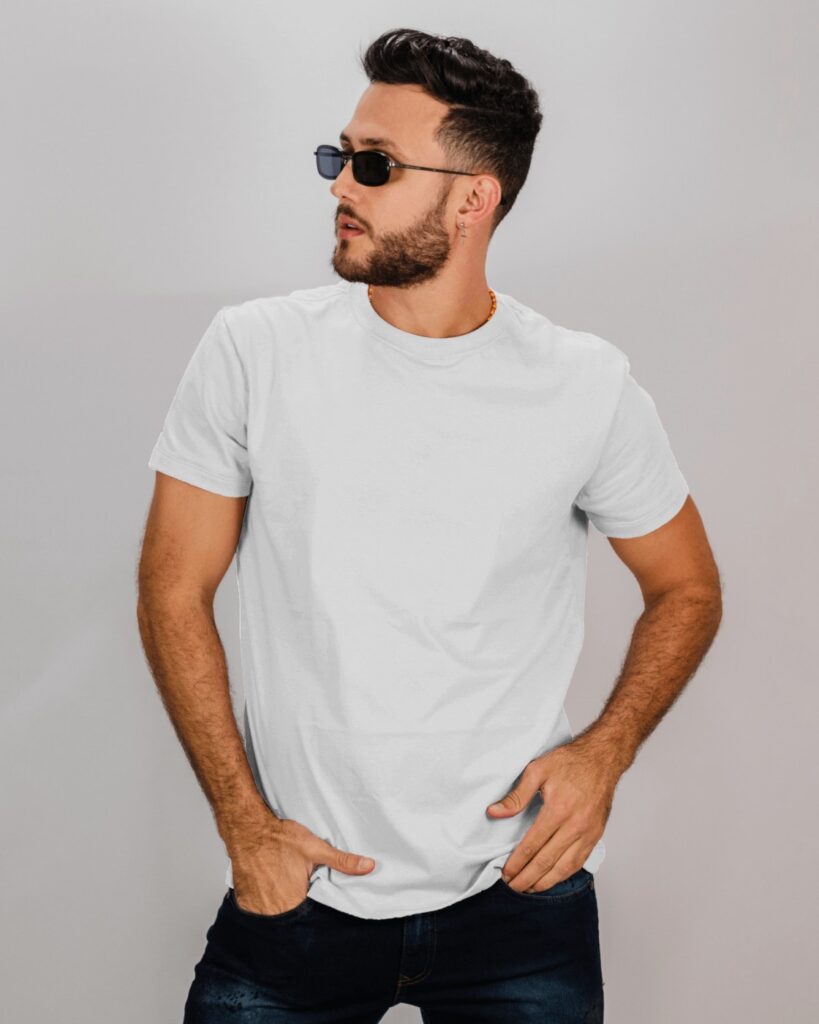 They're easy to style and pair perfectly with any color of bottoms or accessories. White T-shirts also go well with different prints and patterns, so you can easily create an eye-catching outfit.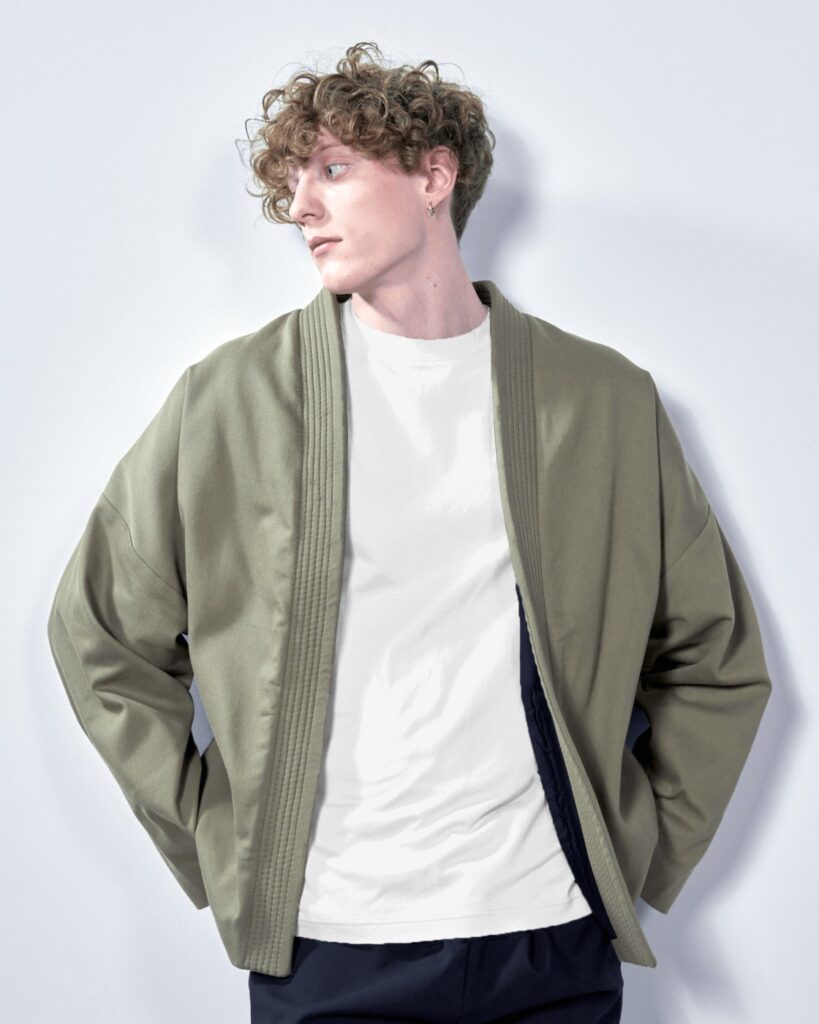 Lastly, who doesn't love the classic "all-white" look? White T-shirts will always be timelessly stylish and an essential part of your wardrobe, no matter what season it is.
Vintage Orange T-shirts
Vintage orange is a unique and versatile color that adds a bold and retro touch to any outfit. It's the perfect shade for those who want to add some color to their wardrobe without being too flashy.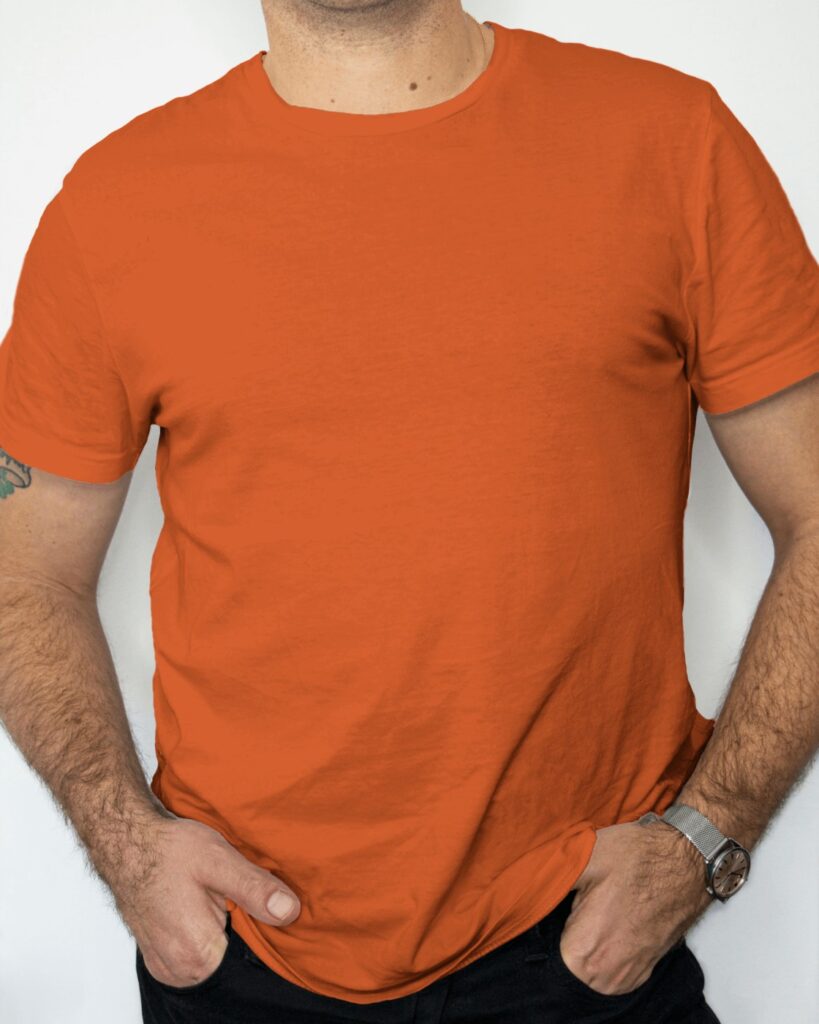 A vintage orange t-shirt can be dressed up with a pair of khaki pants or dressed down with a pair of jeans. Additionally, vintage orange is a timeless color that has been popular for decades and will never go out of style.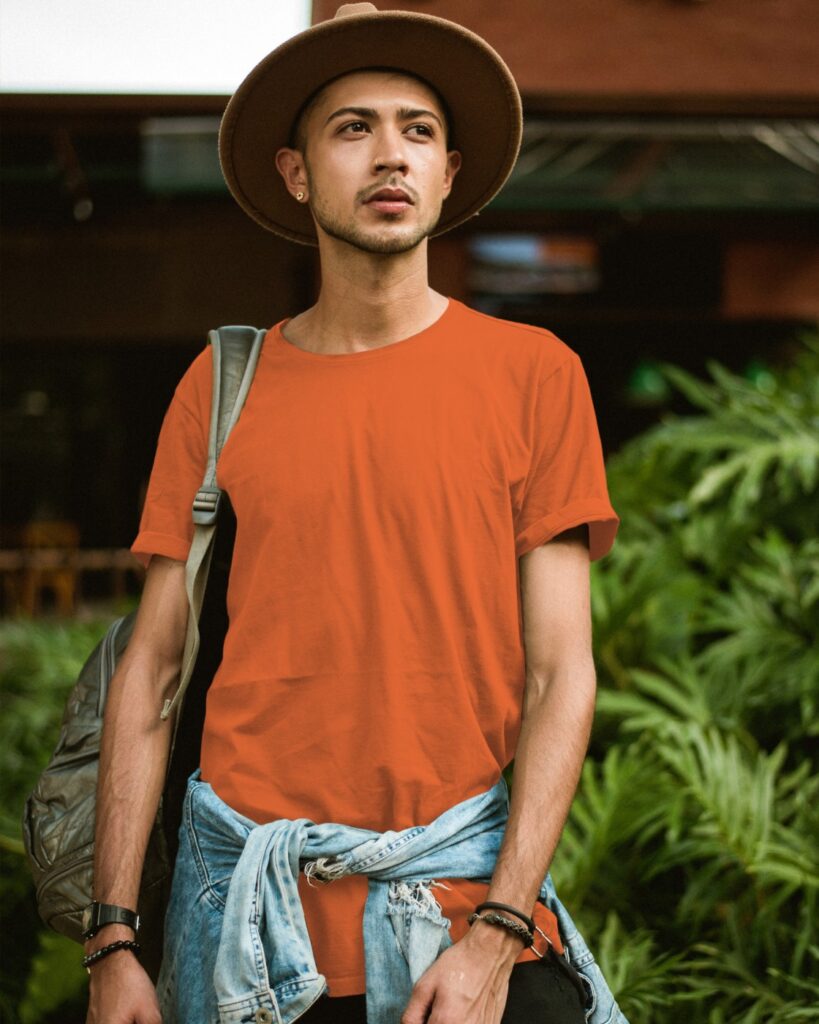 So whether you're looking to make a bold statement or add a touch of color to your wardrobe, a vintage orange t-shirt is a must-have item you won't regret adding to your collection.
Lemon Yellow T-shirts
The best color for men's formal wear to match suits, trousers, chinos, etc., is lemon yellow or light yellow t-shirts. I feel it is underrated when looking for the most manly color t-shirts.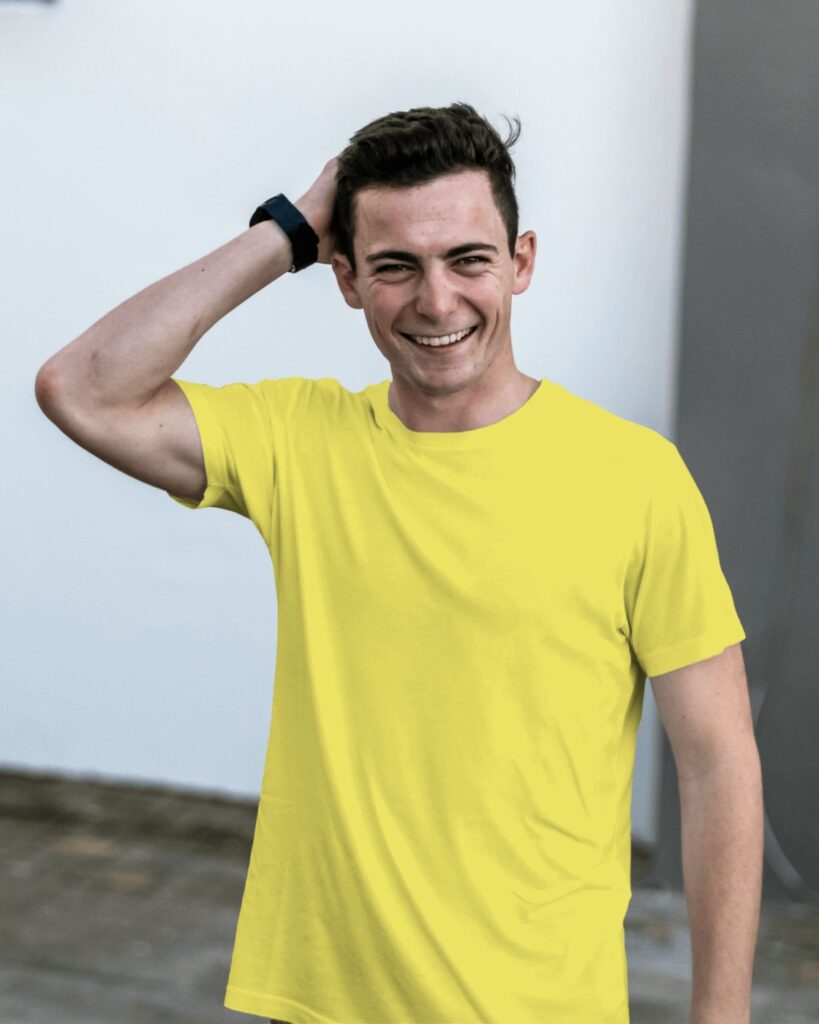 It is a bold and cheerful color that exudes confidence and positivity. This color is particularly great for spring and summer, as it pairs well with other bright and pastel colors.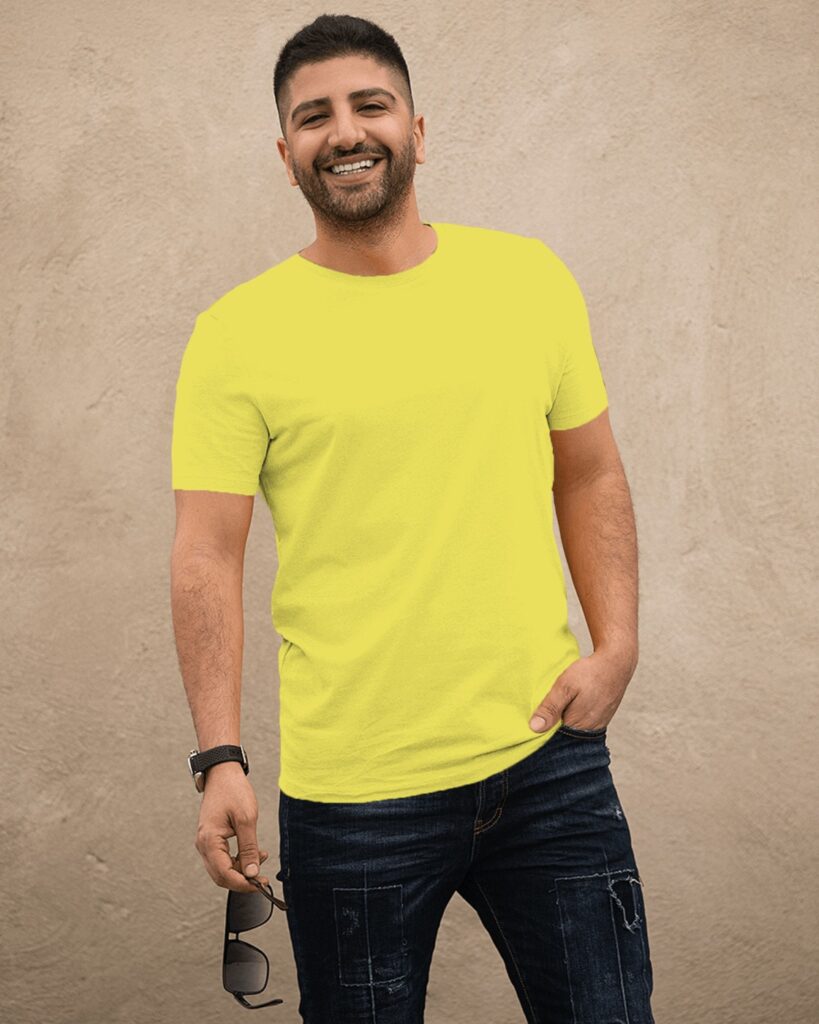 Also, Yellow is a great choice for men with warmer skin tones, as it complements their complexion and brings out their natural glow. So, if you want to add a splash of color to your wardrobe, a lemon Yellow t-shirt is a must-have.
Buy These Most Manly Color T-shirts
From classic shades of black, white, and navy blue to more daring options like bottle green and vintage orange, each color can bring a unique energy to your wardrobe. When choosing the most manly color for t-shirts, various options exist.
Ultimately, choosing colors that make you feel confident and comfortable is the most important thing. While societal norms and gender stereotypes may suggest that certain colors are more masculine than others, the truth is that personal style is all about self-expression.
Whether you prefer bold, bright hues or more muted, understated tones, the key is to find the colors that speak to you and make you feel like the best version of yourself.
So, whether you're looking to update your wardrobe or experiment with new colors, don't hesitate to step outside the box and try something new. With the right color, you can create a truly masculine, stylish, and uniquely your own look.
FAQs
What color is the best masculine color?
Orange, black, white, and navy blue are the most manly colors.
Which color works best for men's clothing?
It is preferable to use dark colors rather than light ones. Additionally, neutral colors like white, grey, black, yellow, and blue will enhance your beauty. Generally speaking, colors like orange, yellow, red, and brown are preferable if someone's skin tone is warm.
What colors of T-shirts help you appear muscular?
Look for shirts with darker tops and lighter-colored bottoms.
What color is most unisex?
Yellow, green, brown, white, and orange are excellent options for both boys & girls because they are gender-neutral colors.
What color do girls prefer guys to wear?
According to studies, red is the color that both men & women find most appealing, but oddly, the two males and females are attracted to the same color for various reasons. According to one research, men wearing red are more appealing to women because it conveys signals of dominance and status.
What color is the supreme color?
Blue is the most noticeable color among all others.