Are you looking for the best AI-generated videos for your products? Hold on! The advanced Oxolo AI video generation tool allows you to easily and rapidly create attractive product AI videos.
Making videos takes less time now, and it's getting even easier. Join us as we explore the best way to use the Oxolo AI video generation tool and how it might transform your video creation process, making it easy for you to produce fantastic videos.
Now is the perfect chance to give Oxolo Review a try and transform how your industry shares information, thanks to the discount sale on the Oxolo AI video generation tool.
Yet, we should examine whether its basic traits turn Oxolo.AI into an effective and valuable tool with a deal. This research will help us investigate this further.
Table of Contents
Forbes Led With Shocking Stats
Forbes declares video to be content marketing's future:
Video is expected to make up over 80% of web traffic.
Including videos in marketing emails increases click-through rates by up to 300%.
9 out of 10 customers found product videos helpful for buying.
YouTube's mobile video-watching doubles every year.
Videos increase the likelihood of customers buying by 64%.
About one-third of the time people spend online is used for watching videos.
Brands Prefer Video Content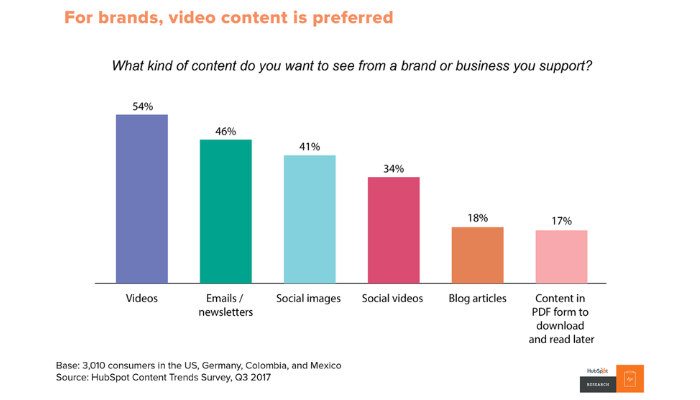 Right now, when people want to enjoy content, videos are their top preference. About 54% of viewers have said they'd like brands and businesses to create more videos for them to watch.
Is There an AI Tool to Create Videos
Oxolo AI video generation tool is the best AI tool for making videos. It can turn your scripts and storyboards into catchy videos using AI. It even creates voice overs that sound natural and has many other useful features.
What Is Oxolo AI Video Generation Tool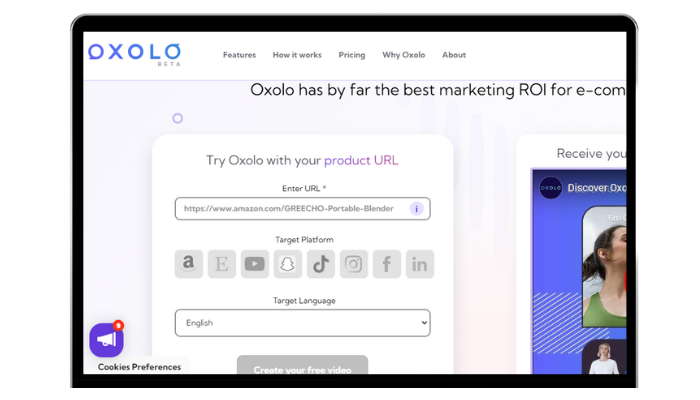 Oxolo is a fantastic AI-powered video creator that revolutionizes the way you produce product videos. Using Oxolo, you can craft stunning videos within minutes, and you can expand the video marketing strategy.
They understand the challenge faced by small business owners, marketers, and online sellers who lack the time and resources to create complex videos. Yet, they want to effectively display their products using human emotion.
With the help of the Oxolo AI video generation tool, their goal is to completely transform how films are made and to simplify content creation and online marketing.
Oxolo started in 2020 (Hamburg, Germany). It grew fast and now has a skilled team of top scientists.
Pros & Cons
| Pros | Cons |
| --- | --- |
| Versatility | Learning curve |
| Cost-effective | Internet connection |
| Quality | AI content |
| Easy UI | URL Dependence |
| Efficiency | Limited customization |
4 Quick Steps to Use Oxolo
Here's a quick guide on how to use the Oxolo AI video generation tool to boost your sales.
1. Enter the URL
Visit your online store. You can paste the URL of the product listing into Oxolo by copying it. They will make a short video script that highlights why your product is special.
2. Quickly Create Videos
Oxolo takes care of all the heavy work – writing, planning the story, and putting together suitable actors, music, and voice-overs. It creates a complete video in just a few minutes.
3. Final Touch
You're the boss here! With the studio editor, you can easily change the images, voice, actor, or background blur of a video. Making the video script perfect is super easy.
4. Download
Please feel free to download this and post it on your website, product pages, or social media pages. Increase your revenue and SEO ranking.
Tips When You Showcase Your Product
Keep it short and to the point
Making brands more relatable
Increasing the rate of customer retention
Increase the ranking of your website
Maintaining user engagement
Features & Benefits
| Features | Benefits |
| --- | --- |
| A maximum of 20 minutes for rendering | Efficient Video Production |
| 16 actors | Improved video quality |
| 50 languages | Enhanced productivity |
| 5 scenes maximum per video | Broader language reach |
| 25 templates | Flexible customization choices |
| Upload your videos and images | Branding opportunities |
| Logo and color branding | Compelling videos |
| Stock photos | Diverse actors & languages access |
| Subtitles | Simplified method of editing videos |
| HD Download | Boosted audience interest |
| Commercial license | Improved visual storytelling |
| Analytical tools | Diverse uses in marketing and education |
| Easy-to-use studio editor | |
| Copy the URL and paste it to make a video | |
| Easy video updates | |
For Whom Is Oxolo AI Best
Advertisers and Marketers
Business owners and Entrepreneurs
Influencers and Content creators
Freelancers and digital agencies
E-commerce businesses
Sales teams
Product managers
Why Use Oxolo AI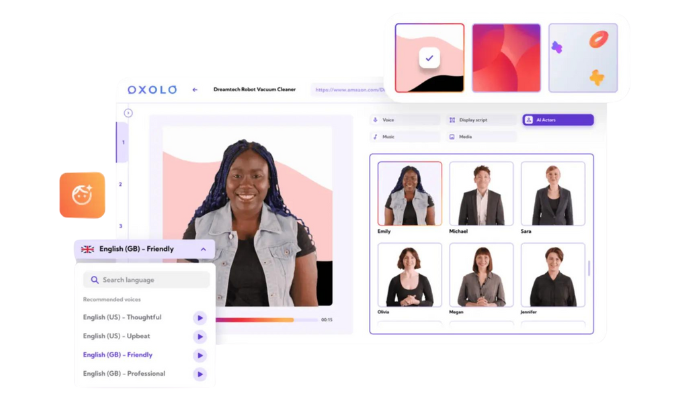 There are many reasons why the Oxolo AI video generation tool is the right choice for you.
1. Affordable and Easy
Replace expensive video tasks such as hiring actors, writing scripts, and shooting footage with Oxolo's easy-to-use AI video content at the click of a button.
2. Human Touch Is Unbeatable
Having a real person's face with the product can really influence how people buy things. The AI-created videos have a big collection of genuine human emotions, so you can connect a friendly face with your brand.
3. Make a Video in Minutes
No need to wait a long time for the video content anymore. With Oxolo, you can have your product advertisement or video ready in just a few minutes.
The Real Traditional Video Production Costs
$250 per hour for an experienced video pro.
$100 per hour for a writer who can put your keywords on screen.
The cost of an actor is $500 per hour who can convey the proper emotions through your product.
$225 per hour for special effects.
Renting the studio costs $400 per hour.
$200 per hour for a skilled director in charge of the set.
$75 per hour for a skilled editing service.
$1,000 to rent a basic, high-quality recording kit for a day.
Pricing and Plan of Oxolo AI
Make the most of Oxolo AI video generation tool's amazing offer! With the incredibly low one-time membership costs, you can start a limitless adventure of endless creativity.
The 1st Plan offers you a special deal: for just $49.00, you'll have access to all the features of Oxolo for your entire life. This means you can enjoy everything that Oxolo has to offer.
Get the best of both plans and enjoy incredible flexibility by buying the top bundle for only $149.00.
They also have a higher-priced option at $249 that provides many more choices for people who want to achieve even greater success.
Using Oxolo, choose the perfect Plan that matches what you require and the money you're willing to spend. Take this amazing opportunity to discover and develop your artistic talents even further using Oxolo.
Special Deal: @25% off on Oxolo AI
We are pleased to tell you about an offer of a promo code for 25% off your first three months of Oxolo when you sign up for a beta version. The discount code OXOLO25 must be used in order to get the discount.
Oxolo AI Customer Review
People have praised Oxolo AI because it's easy to use and can make videos look really good. With the Oxolo AI video generation tool, you can easily change your videos by adding images, text, pictures, effects, and colors. The algorithm it uses also helps make the videos better and more interesting for people to watch.
Oxolo AI has consistently received high ratings, with an outstanding score of 4.8/5 stars. This shows that its users are very satisfied. People like the pre-designed templates it offers, and they can also easily change them to match their own brand's look and message.
Oxolo AI Alternatives
These are the 5 best Oxolo AI video generation tool alternatives.
Ssemble
Syllaby
Vimeo AI
Yepic
Vidds Editor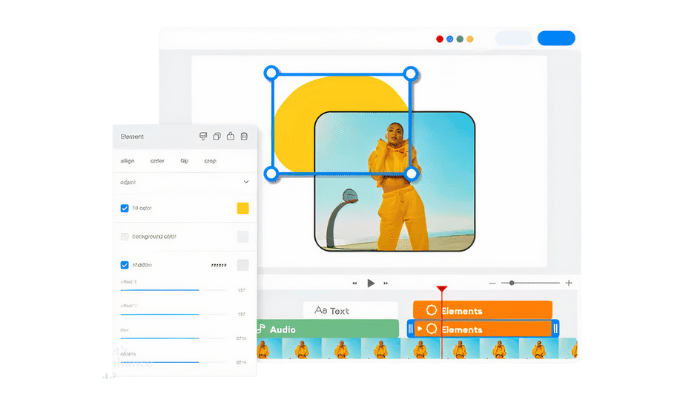 The first alternative to the Oxolo AI video generation tool is Ssemble. This AI tool is for editing videos online. It comes with special AI features that make it easier for people to create unique videos.
Some of the features it can do include cutting and trimming videos, adding extra videos on top, turning videos around, putting subtitles on videos, generating subtitles automatically, inserting text and pictures into videos, including audio, adding watermarks, saving YouTube videos, and making tutorial videos without any cost.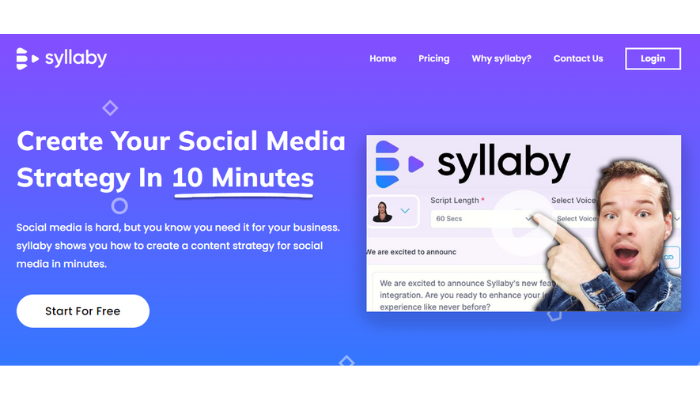 Using social media for the business can be challenging, but it's essential. With Syllaby, you can quickly learn how to plan content for your social media.
It helps you discover the major questions your users ask online, even on platforms like YouTube and TikTok, which work like search engines.
By using these ideas, you can make videos that people are already looking for. This way, you can turn more people into potential customers!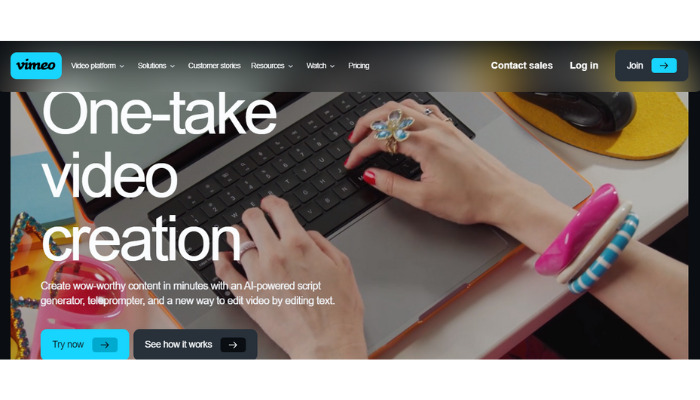 The popular Oxolo AI video generation tool is Vimeo AI. The Vimeo AI lets users easily create and customize videos using AI. It has features like a smart script maker, a teleprompter, and a cool text editor.
You can also create video scripts super fast from nothing using AI, use a teleprompter to speak perfectly, and cut out any text you don't want. The Vimeo app also helps you record videos with a teleprompter, edit with AI, and share them from anywhere.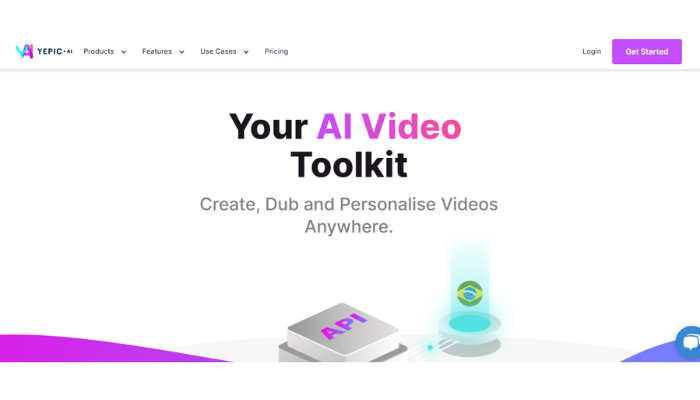 A quick and easy way to make professional-quality videos is to use Yepic Studio, an advanced video design tool powered by artificial intelligence. You can make these videos quickly, and you don't need costly studios, AI avatar, or cameras.
Key features:
Smart Video Making
Video Lip-Sync Translator
Live Voice Dubbing
Yepic API
Personalized content
Versatile apps'
Happy Customer Reviews
Partnering with CVSSP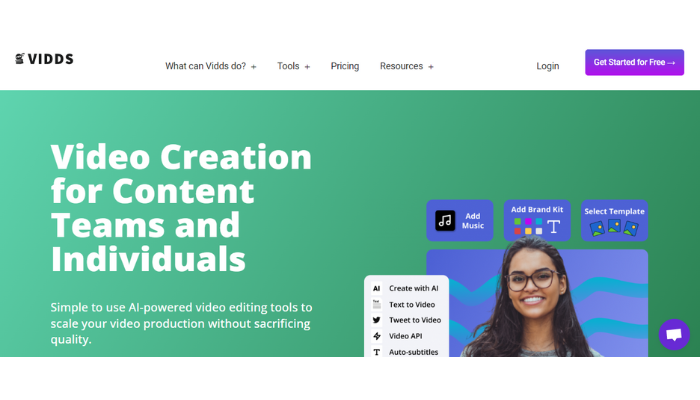 Vidds is an easy-to-use alternative to Oxolo AI video generation tool for editing videos online. It helps people make really good videos without much effort. There are lots of different styles and ways to edit in Vidds.co.
Conclusion
The Oxolo AI video generation tool provides a special sale offer along with a fantastic AI video creator. The advanced technology allows you to create impressive product videos in just minutes. These videos will impress your viewers and also save you resources and time. With Oxolo, you can easily make stunning videos.
However, we have covered how to use features, pricing, and alternatives of the Oxolo AI video generation tool.
Don't miss out on this amazing opportunity. Get results from your product videos by making them captivating.
FAQs
Is there an AI that generates videos?
Using the Oxolo AI video generation tool, you can make videos by uploading them in your script and using a text-to-speech element. Then, the tool will create a video in less than five minutes.
How to generate free AI video?
To generate free AI video:
Choose your template
Select the AI avatar
Enter your text
Customize
Download and share
How to use AI video generator?
Just type your text, pick a template and avatar, and see Oxolo AI make an amazing video in less than 5 minutes. Also, you can personalize it by adding music, using different photos, uploading your photos, and creating subtitles.