Downloading clips or songs can be useful when you don't have an internet connection. This is where Y2mate comes into play, a popular online tool for downloading videos and MP3s from YouTube.
Disclaimer: "It's important to note that downloading YouTube videos without permission is a violation of YouTube's terms of service and could result in account termination or legal action. Additionally, downloading copyrighted content is illegal and can result in penalties." — The Economic Times
This article will quickly guide you on how to download YouTube MP3 and videos in just a few simple steps.
What Is Y2mate
In late 2016, the Y2mate app and web app launched, allowing viewers to download videos from YouTube for offline viewing. YouTube does support offline watching natively within its app. Although YouTube includes videos on almost any subject imaginable, sometimes it might be annoying to require an online connection to enjoy them.
Is y2mate a Good Website
Y2mate is a very good website. There is a reason for this. It has many features, is simple to use, and is totally free. You can use it not only for YouTube, but also to download TikTok videos and download Vimeo videos.
Quick Steps To Download MP3 Using Y2mate
A quick step to follow.
Visit the Y2mate website and click the "YouTube to MP3 Converter."
Paste your video URL and click the Start button.
Click the "Download Video" option.
Quick Steps To Download YouTube Videos In Y2Mate
A quick guide to follow.
Insert the "Y2mate" before the "YouTube" word in the URL. You will redirect to the website.
Then, select the file format from the list.
Hit the Download box.
YouTube to MP3 Converter — Y2mate
This tutorial will help you to learn.
Step 1: Open the web browser by typing the URL of the website into the address bar.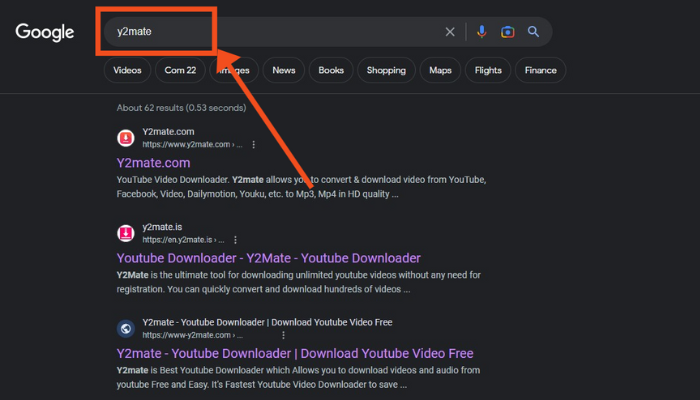 Step 2: Click the "YouTube to MP3 Converter" option on the website.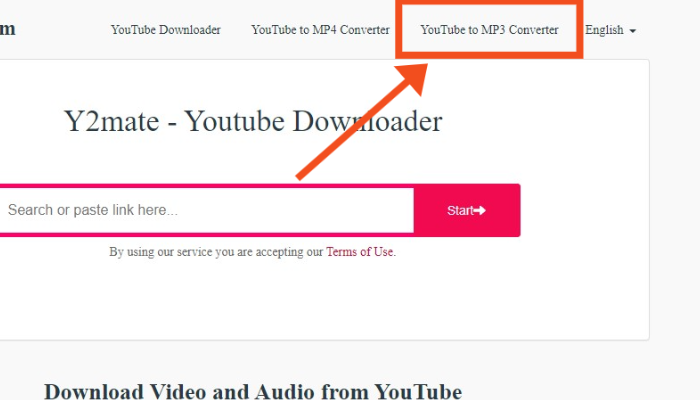 Step 3: To convert and download an MP3, you first copy the video link and then paste it into the blank space area for video links. I am using the Mockey YouTube channel video.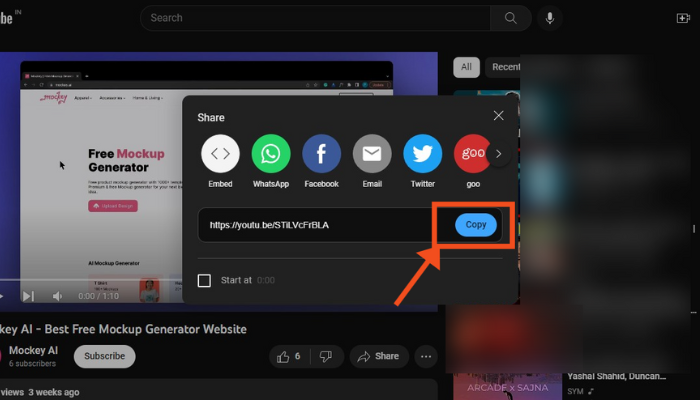 Step 4: Initiate the process by pressing the "Start" button.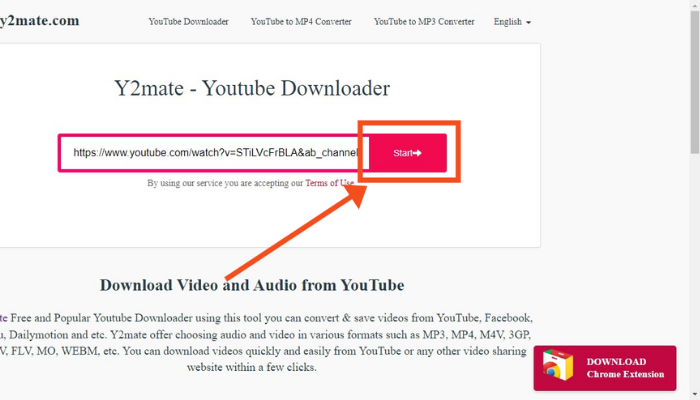 Step 5: Now click the "Download Video" option. Then, the conversion process will automatically begin, and the system will transform the input file into the output format.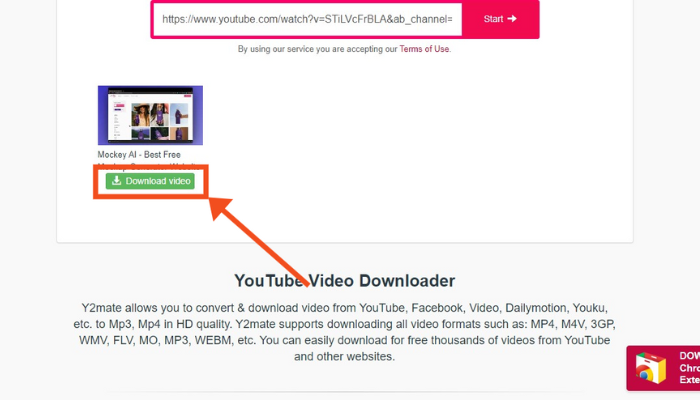 Step 6: You will see many quality options, such as 320 kbps, 256 kbps, and many more. Choose one of them, then press the download button.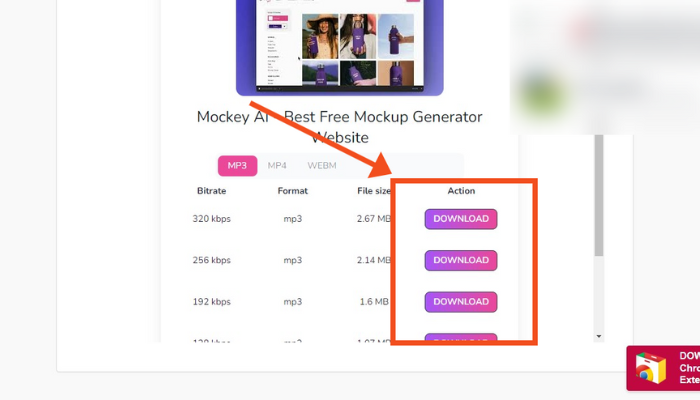 That's it for the guide on YouTube to mp3 converter — y2mate. Let's move on to the next guide.
YouTube to MP4 Converter — Y2mate
Follow the guide.
Step 1: Open the web browser by typing the URL of the website into the address bar.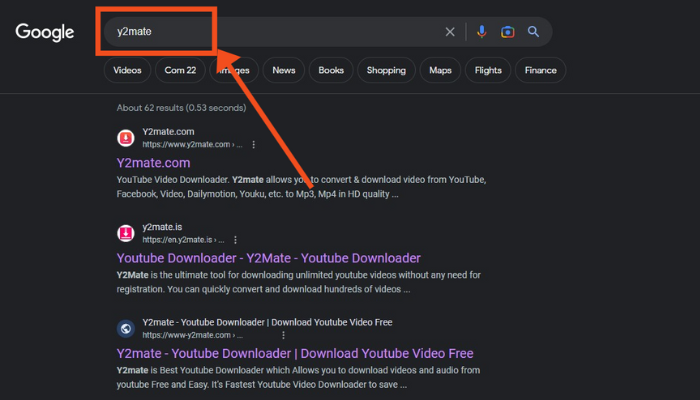 Step 2: Click the "YouTube to MP4 Converter" option in the bar.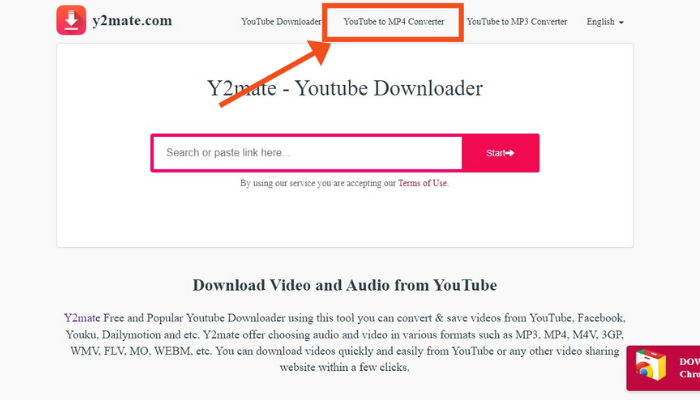 Step 3: In the search box, paste the video URL and click the "Start" button.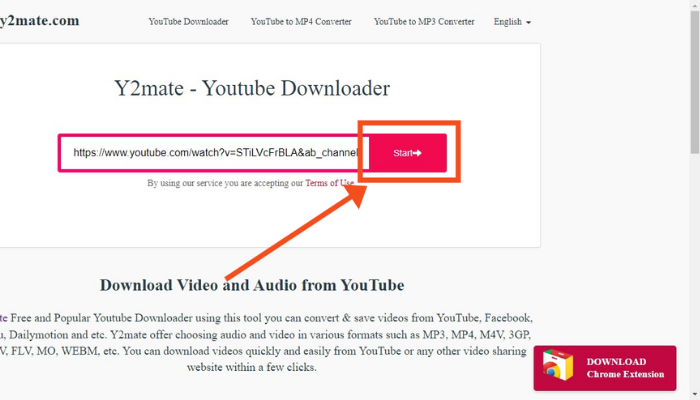 Step 4: Click the "Download Video" option. The conversion process will automatically begin.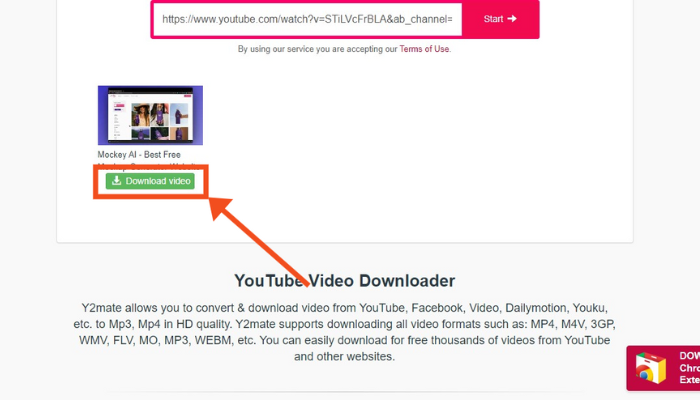 Step 5: Change the MP3 option to the MP4 option to convert the YouTube video to MP4. You can then select your preferred quality and download it.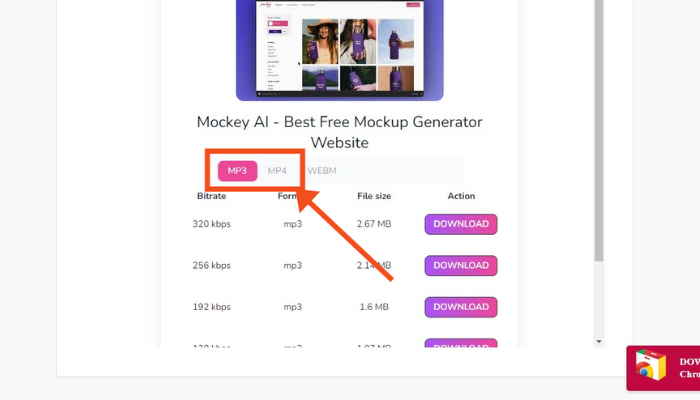 That's it for the guide on YouTube to mp4 converter — y2mate. Let's move on to the next guide on how to use a YouTube converter.
How to Use YouTube Converter
Follow these simple steps to use YouTube Converter.
Step 1: Open the web browser by typing the URL of the website into the address bar.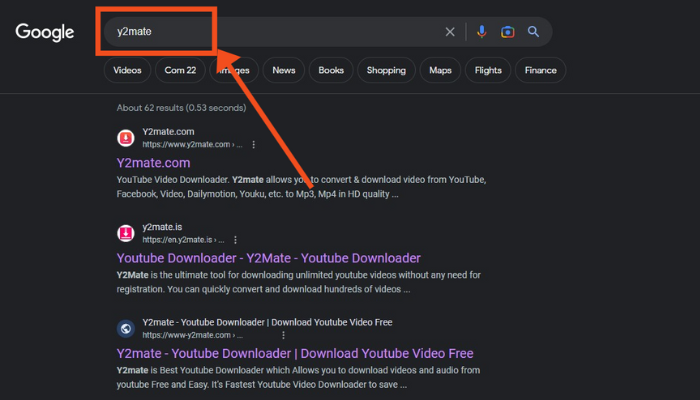 Step 2: You can see the "YouTube Converter" option in the bar. Click it.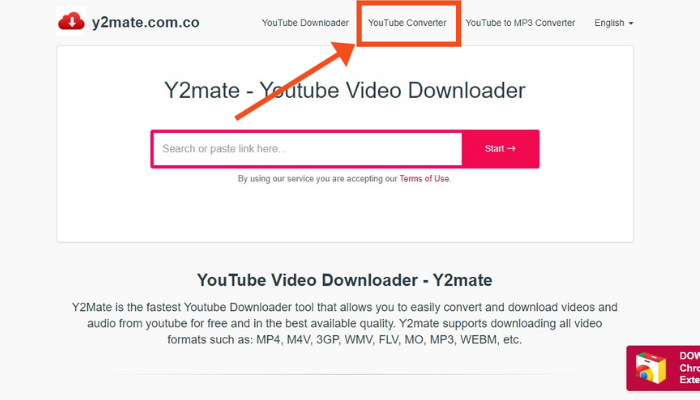 Step 3: Paste the URL in the search box and click the Start button.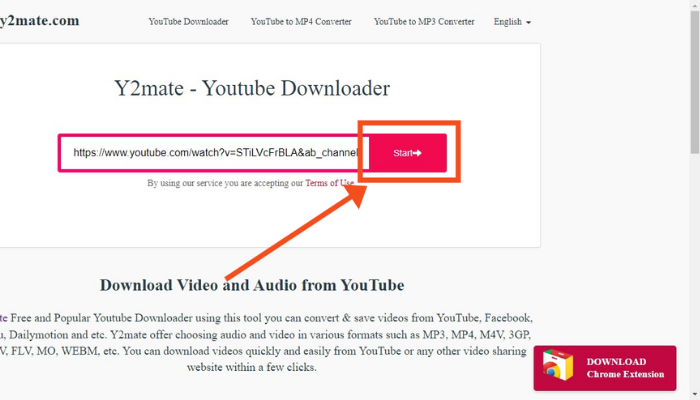 Step 4: Select your preferred video quality and download it. You can also download your video in full HD format.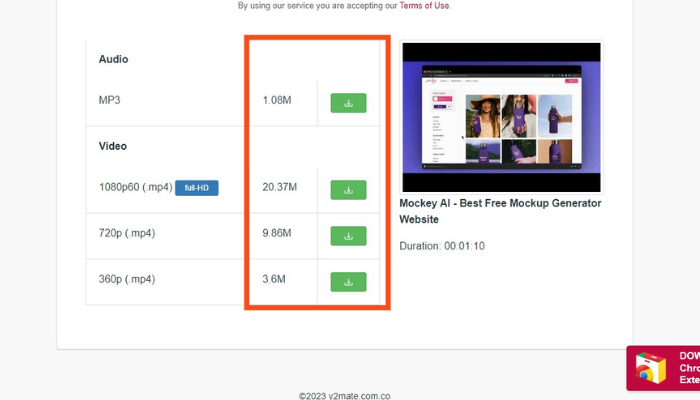 Why Use Y2mate to Download YouTube Videos
The following features answers you that about y2mate video download —
Converts and downloads high-quality YouTube videos with ease.
Maintain audio quality while y2mate to mp3 converter — at high speed.
No need to download additional apps to convert YouTube to MP4.
Using the tool, you can download videos from YouTube using any browser.
Users do not have to worry about annoying ads since the tool is free.
Things Remember While Using Y2mate
Four things to remember.
1. Copyright Problem
Copyright is used to protect some videos. Video downloads without authorization are prohibited. Using this site to download copyrighted videos could result in issues with infringement. To avoid copyright violations, users should only download legally licensed videos.
2. Security
Make sure a video downloader is trustworthy and safe before using it. Before using it, make sure that it is secure and it should quickly leave the website after downloading a video.
3. Network Speed
Video downloads take a very long time. Users should check to see if their network can download videos quickly. A slow network speed may result in a long download or failure.
4. Video Format
You should choose the correct video format when downloading videos using this generator. Various video downloaders offer compatibility for formats like MP4, AVI, and others. Users should make sure their device can handle the format they choose and that it has sufficient space.
Is y2mate Legit
Y2mate is a legitimate website that provides a service for downloading YouTube videos and converting them to various formats, including MP3. However, it is crucial to note that downloading copyrighted material from YouTube without permission is illegal.
Is y2mate Safe
Using Y2mate can be a safe tool for downloading content from YouTube. Using reputable sources and ensuring that your antivirus software is current is important. Additionally, respecting copyright laws and only legally available download content is crucial. Following these guidelines, you can safely download your favorite audio and video content from YouTube.
How to Remove Y2mate Virus
Fortunately, there are two ways to get rid of the virus from your browser. Which are:
Manual Y2mate removal
Using Anti-spyware
1. Manual y2mate Removal
The first step is to locate and uninstall all recent apps from your PC.
Second, restore the default settings on your browser. Because the viruses also impact it.
Finally, disable all notifications to prevent further infection.
PC Maintenance: Use PC maintenance software or tools for system optimization for safety.
Reimage: Reimage is another repair tool that you can use. By replacing corrupt files, Reimage automatically resolves all issues including malware and adware.
Browser Extensions: Browser extensions can guard against various infections and adware. By blocking ads and specific websites from unknown sources, the extensions are able to do this. Additionally, browser extensions help with cookie control.
2. Using Anti-spyware
Computer users are often unaware that spyware infects their computers, such as when the virus infects the computer without their knowledge. 
When a virus like Y2mate.com enters your PC, malware is installed on the system without the permission of the user.
For example, when you download your specific video from this site or click the notifications and ads that display there, malware may be installed without your permission.
Use the anti-spyware application and update it to remove the virus from this site. Anti-spyware will perform all the work of getting rid of the virus and any adware from Y2mate.com.
How to Remove Y2mate Notifications/Ads
Anti-spyware will perform all the work of getting rid of the virus and any adware.
The majority of Y2mate ads and notifications pop up when you click on "Allow to send notification". Also, appears to be the addition of their browser extension, or it may be a virus through an ad.
Use one of several potential fixes to eliminate the Y2mate.com computer's irritating harassment. See if it goes away by trying the following techniques.
1. Remove Notification from Browser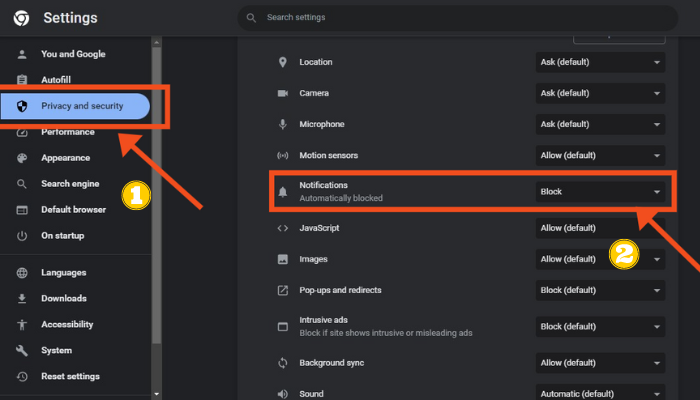 Start Chrome
Select Settings from the triple-dot menu
Select Privacy and security
Site Setting
Remove Allow for Y2mate
2. Remove Extension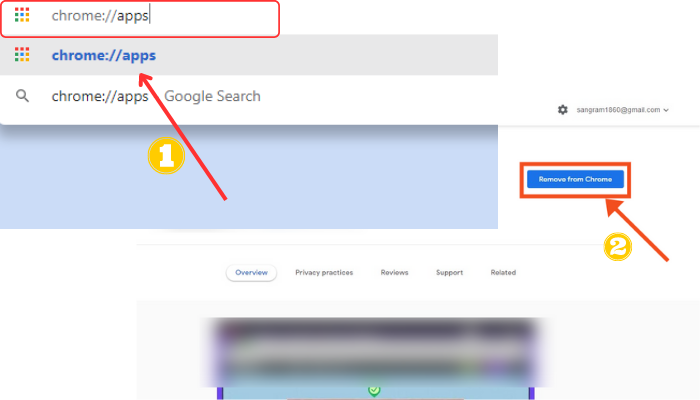 Start Chrome
Type "chrome://apps" in the URL
Right-click the Y2mate extension
Select
3. Uninstalled Apps from Y2mate.com
If you are using Windows 10, then
Click Start menu
Go to settings
Click Apps & features
Select the app
Click on Uninstall
4. Reset Browser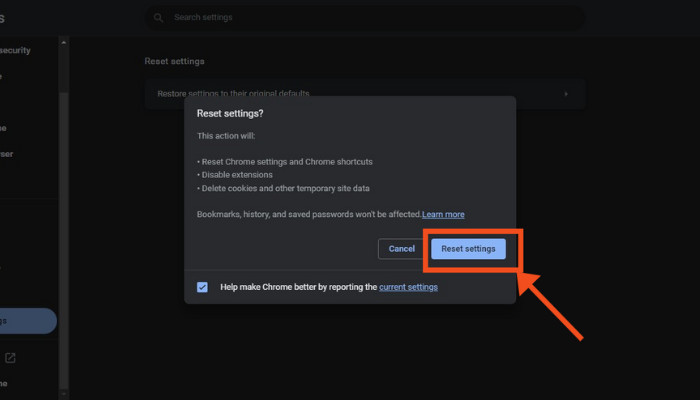 Open Chrome
Type "Chrome://Settings/"
Click Reset settings
Free y2mate Alternatives
If you're looking for just as effective alternatives, this guide will explore some of the best and free alternatives options available.
1. YouTubeConvert
You can download YouTube videos and other well-known video-sharing websites using YouTubeConvert. It supports various audio formats, including WAV, M4A, MP4, and AAC. Additionally, you can convert any video to an MP3 file or another audio format. Another benefit of using this app is the ability to save videos as GIFs if you wish to make them audio-free. Because of this, this tool is one of the top Y2Mate alternatives.
2. Bitdownloader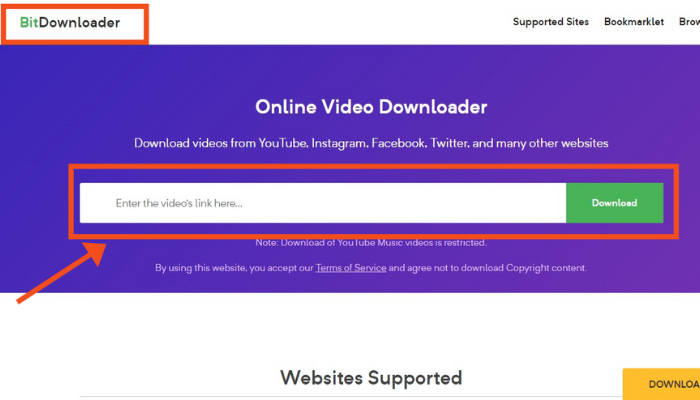 Another outstanding website is BitDownloader. The developer of this website claims that users can download any videos from more than 1,000 video-sharing websites. These include sites like YouTube, TikTok, Vimeo and others. Additionally, you can download HD videos in 720p resolution. There is a drawback. Because YouTube music videos frequently have copyright restrictions, the site cannot download them. Also, BitDownloader comes with a browser extension.
3. SnapDownloader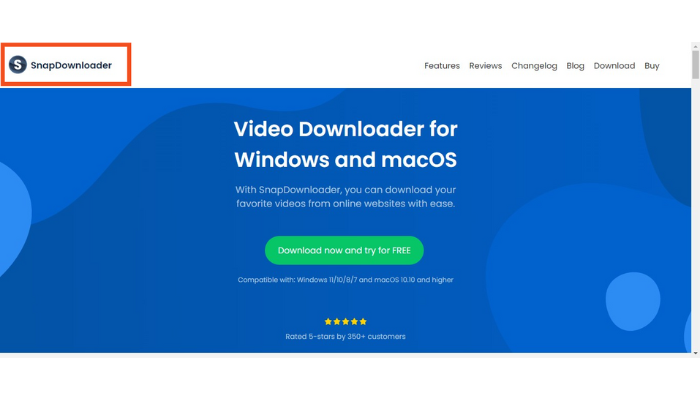 Use SnapDownloader for video capturing and downloading YouTube videos. You can easily download videos not only from YouTube but also from other streaming services, such as Facebook, Instagram, Vimeo, and TikTok. It offers an easy-to-use interface and supports various formats, such as MP3, MP4 and more. You can download videos from over 900 sites. Also, it has an additional feature. You can download over ten videos at a time.
4. Video Grabber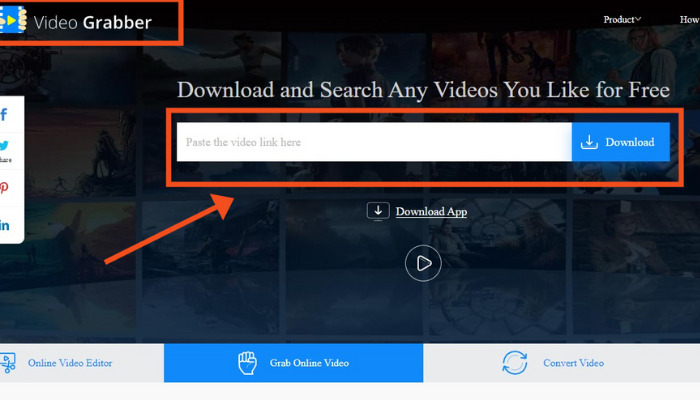 The most effective alternative for users who want to download YouTube videos is Video Grabber. Users can play their favorite videos from multiple sources and easily download them using this web-based service. With the help of this tool, you can download videos from well-known websites like YouTube, Twitch, Vevo, and TED.
5. CatchVideo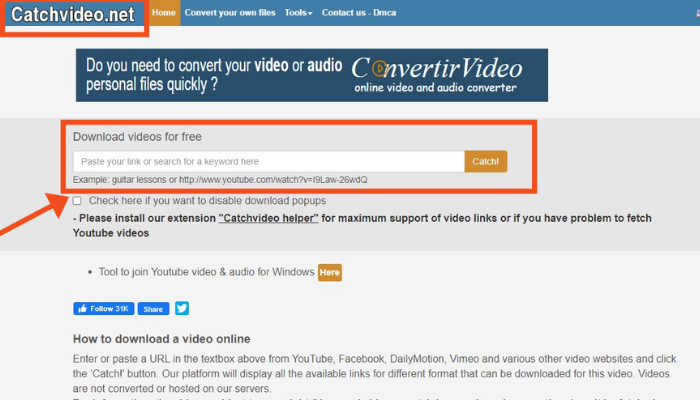 For those looking for a free downloader, CatchVideo is also one of the best tools that enable downloading of videos from other websites. Users can get help from CatchVideo in a variety of ways, including by downloading, fast editing, and converting. You can instantly download the specific video by simply pasting the URL.
6. YouTubeNow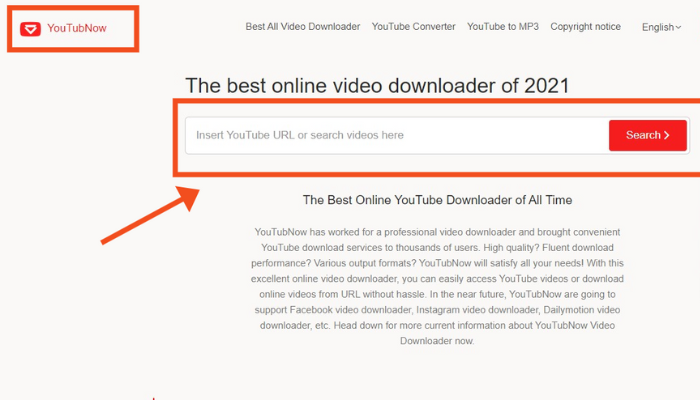 YouTubNow makes it simple to save videos in a matter of seconds. Users can easily download thousands of videos for free because of its convenience. Users can download videos with the highest 1080p resolution from this website, which exclusively transforms videos into MP4, WebM, and 3GP.
7. Save The Video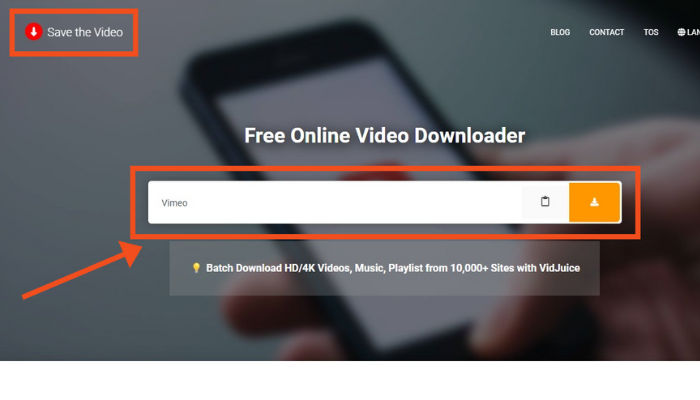 Users adore the Save The Video tool because of all of its features. It has a simple UI and includes a wide range of features like online video conversion, adding subtitles, editing, combining, and more. This website is the talk of the town thanks to its user-friendly layout and conversion into a huge variety of formats.
8. FLVTO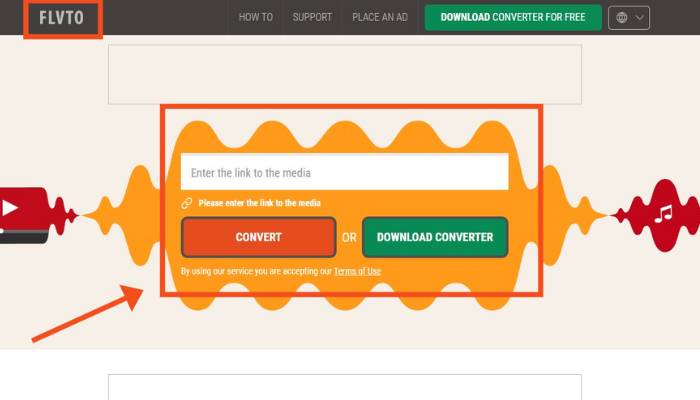 FLVTO is a multifunctional tool that enables users to download and record videos from the internet. Additionally, it includes the ability of converting video and audio files into a variety of formats. The compression technology of this tool helps in downloading and converting videos takes less time.
Conclusion
Y2mate is a popular and straightforward platform for downloading videos and MP3s. This tool will help to download any videos, whether it is any art or gaming channel, from YouTube.
Here's a video that explains Y2mate.
If you prefer a free alternative, you can use online video downloaders, which we have discussed in the article. These platforms allow you to download YouTube videos in various formats without installing additional software.
FAQs
Why did Y2mate stop working?
The internet connection might be the problem, or there might be a server hosting issue with the website. Try to use another web browser.
Is Y2mate banned in India?
The fact is that Y2mate is legal to use. Use it sensibly and follow copyright laws.
Is Y2mate shutting down?
There is currently no indication that Y2mate is shutting down. The website and its services are still functioning normally, allowing users to download videos and audio files from various platforms.
Is y2mate a virus?
There is no evidence to suggest that Y2mate is a virus. However, some anti-virus software may flag it as a potential threat due to its ability to download copyrighted content.
Is Y2mate a trusted site?
It is a trusted tool for YouTube video downloads. But be careful since sometimes clicking something can lead you to a website that might be harmful. There is nothing harmful about using this site.