Welcome to the world of gaming on YouTube! As a gamer, you know how important a strong online presence is to connect with your audience and showcase your skills.
This article is about the best YouTube banner gamer templates. Some templates are free and easily customized, while others require a paid subscription or professional design services.
These templates and ideas will help you elevate your channel and attract more viewers. So, let's dive in and learn more about the world of YouTube banner gamer channels!
Table of Contents
How to Design a Gaming YouTube Banner
Designing a gaming YouTube banner can be daunting, but it's worth the effort. You can hire a professional designer or create it using online tools like Canva or Adobe Spark. When designing your banner, keep the following in mind:
Keep it Simple and Clear: Your banner should have a strong visual impact that reflects your channel's theme and content.
Use High-Quality Images: Using high-quality images and graphics can make your banner more appealing to viewers. Avoid using low-resolution or blurry images that can make your banner look unprofessional.
Choose Appropriate Fonts: Choose fonts that are easy to read and reflect the style of your channel. Use simple, easy-to-read fonts instead of using too many different ones.
Include your Branding: Include your channel name, logo, and tagline in your banner to create brand recognition and build your channel's identity.
Make it Consistent: Ensure your banner is consistent with your other social media profiles and branding. This helps create a cohesive look for your channel and makes it easy for viewers to recognize you across platforms.
Benefits of a Gaming YouTube Banner
A well-designed YouTube gaming banner can have several benefits, including:
Increased Visibility
Improved Brand Recognition
Professional Appearance
Increased Subscribers and Views
Top 4 Websites to Get Best Gamer YouTube Banner Templates
Here are the top 4 websites for gaming YouTube banner templates:
PosterMyWall
PhotoADKing
Fotor
Canva
Templates for YouTube Banner Gamer Channel
Let's talk about 10 creative templates and ideas for YouTube Banner gamer that help you to elevate your brand with these eye-catching designs and connect with your audience in a whole new way.
1. Bold & Graphic Template in PosterMyWall
This is one of the best YouTube banner gamer templates to use. The Bold and Graphic template is all about using bright colors to create a unique banner that shows off your gaming style and personality.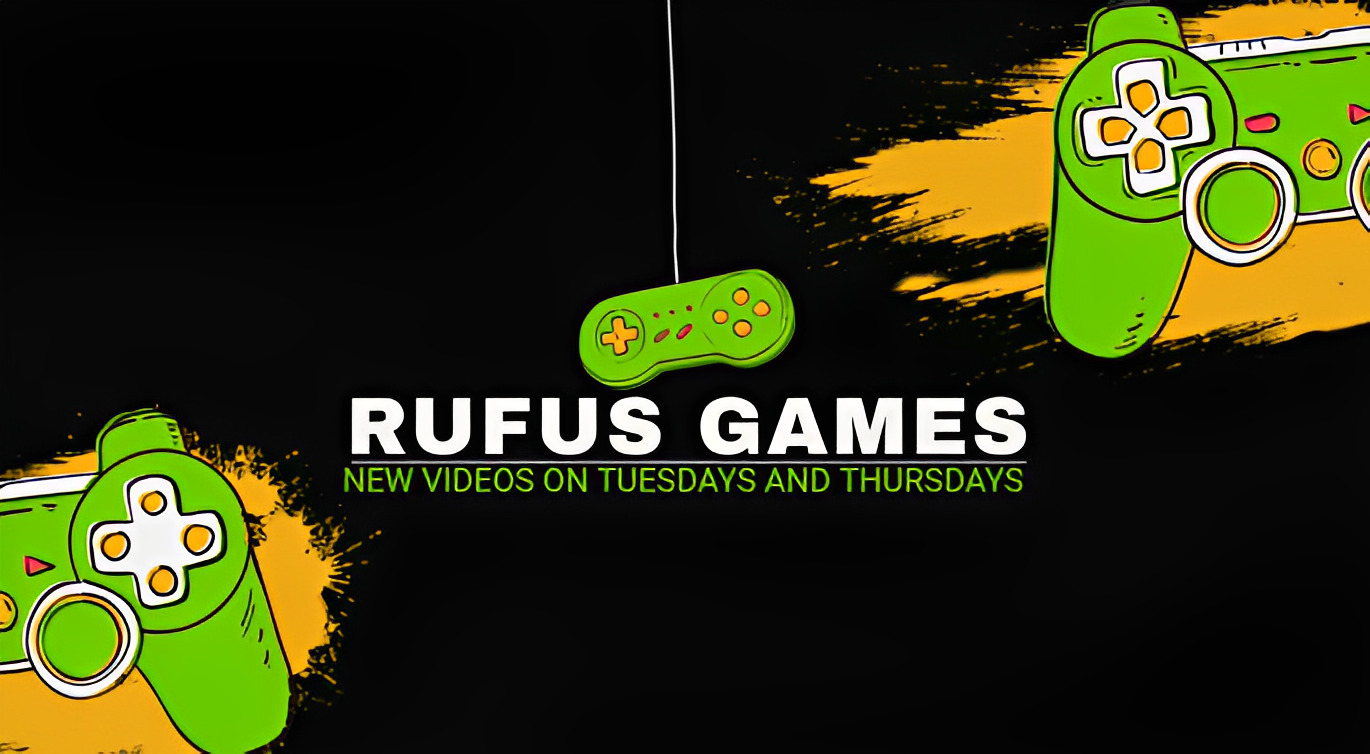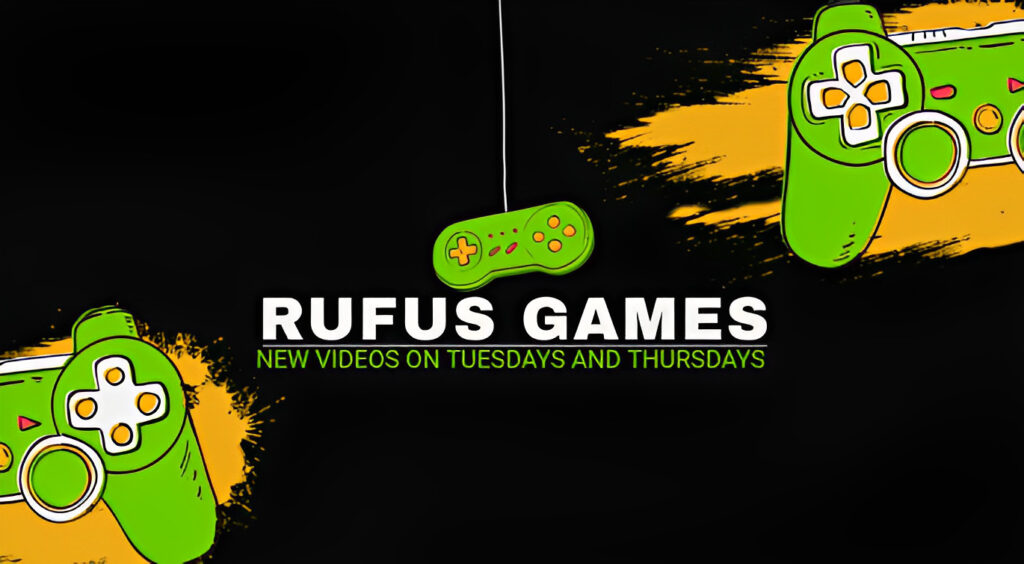 The two consoles on the corner side with a yellow splashed color background would make for a striking design element. The yellow color can create a sense of energy and excitement, which is perfect for a gaming channel.
In the middle of the banner, you can add the name of your channel using a bold font that matches the rest of the design.
However, on the PosterMyWall website, you can customize such by adding photos, elements, text, layout, and background and changing the font for free. The default size of this template is 1440 x 2560 px. You can resize this design and download it.
When designing your Bold and Graphic banner, be sure to include elements that reflect your gaming style and personality. This could include your favorite games, characters, consoles, or something more abstract that represents your unique style.
2. Minimalist and Sleek Template in PhotoADKing
Are you looking to create a YouTube banner for your gaming channel but want to keep it simple and elegant? Then a minimalist and sleek template is what you're looking for!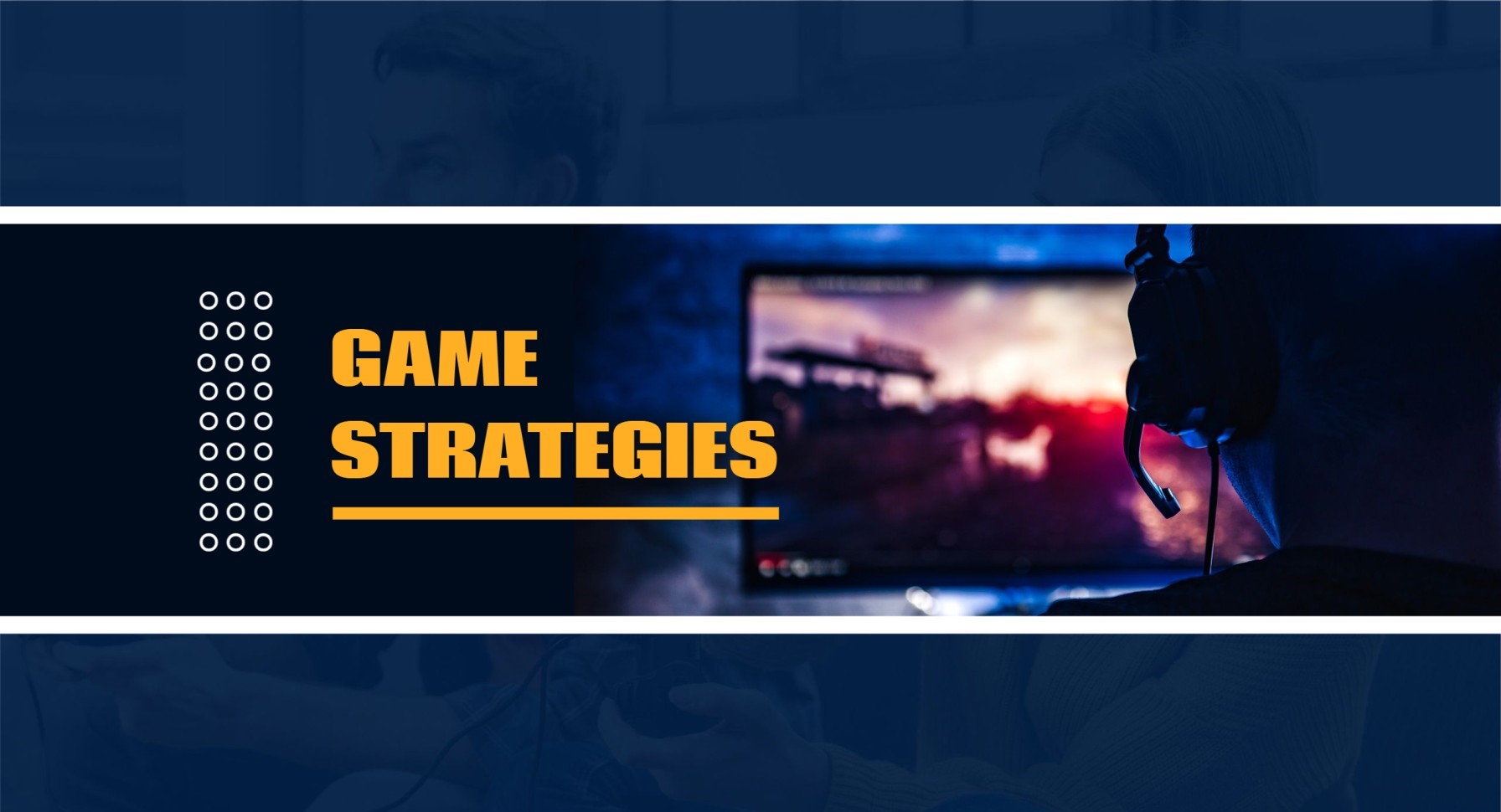 This minimalist banner uses clean lines, simple typography, and a limited color palette to create a visually appealing design and easy to understand. This type of banner can be effective for channels with a strong brand identity or niche focus.
You can customize it by clicking on the various elements, such as the background, text, and images. You can upload your images or use the ones provided by PhotoADKing. Also, you can play with some editing tools.
Remember, the key to a successful minimalist banner is to keep it simple and uncluttered. Good luck, and have fun designing!
3. Collage Gaming Template in Fotor
A collage gaming template is a type of YouTube banner that showcases a collection of different images or screenshots from your favorite games. This type of banner allows you to highlight your gaming skills and the variety of content you offer on your channel.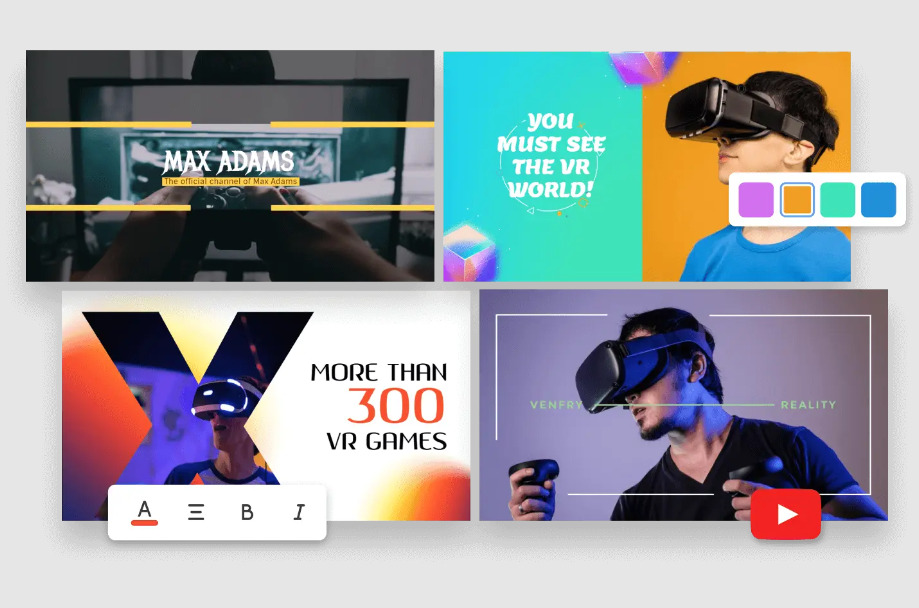 This particular collage gaming template consists of four images that showcase the VR games. Each image features a different design, highlighting the variety of content you offer on your channel.
To create a similar collage gaming template, you can use Fotor software. First, choose four images or select screenshots or promotional images from different games to add variety. Then, customize with various options.
Be careful to leave your banner with only a few images, as this can make it look cluttered and hard to read.
4. Animated Template in Canva
The next template is the Animated Gaming Template. It is a type of banner that features animated graphics related to gaming. This template showcases different elements of your gaming channel, such as your logo, gameplay footage, or favorite characters.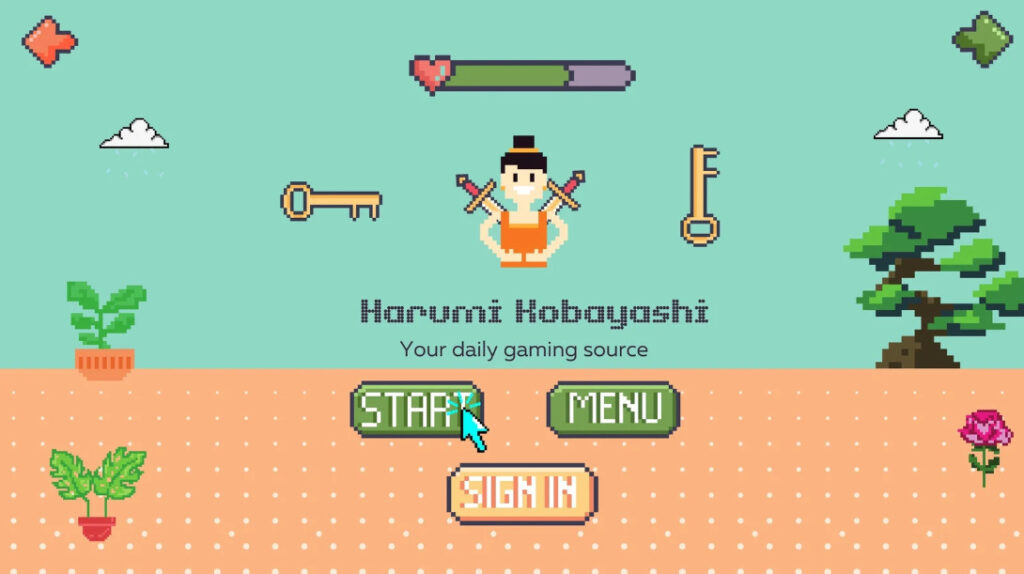 Using the Animated Gaming Template is super easy. Canva is also a YouTube banner editing tool.
Through Canva, you can customize the text, colors, and graphics to make it your own. You can add another design if you are not satisfied with this template. Try to use a design that is free so you can modify it with no watermark.
Give it a try and see what kind of awesome graphics you can come up with!
5. Esports-inspired Gaming Template in Canva
If you're part of an esports team or want to showcase your competitive gaming skills, creating an esports-inspired banner is a great way to showcase your identity.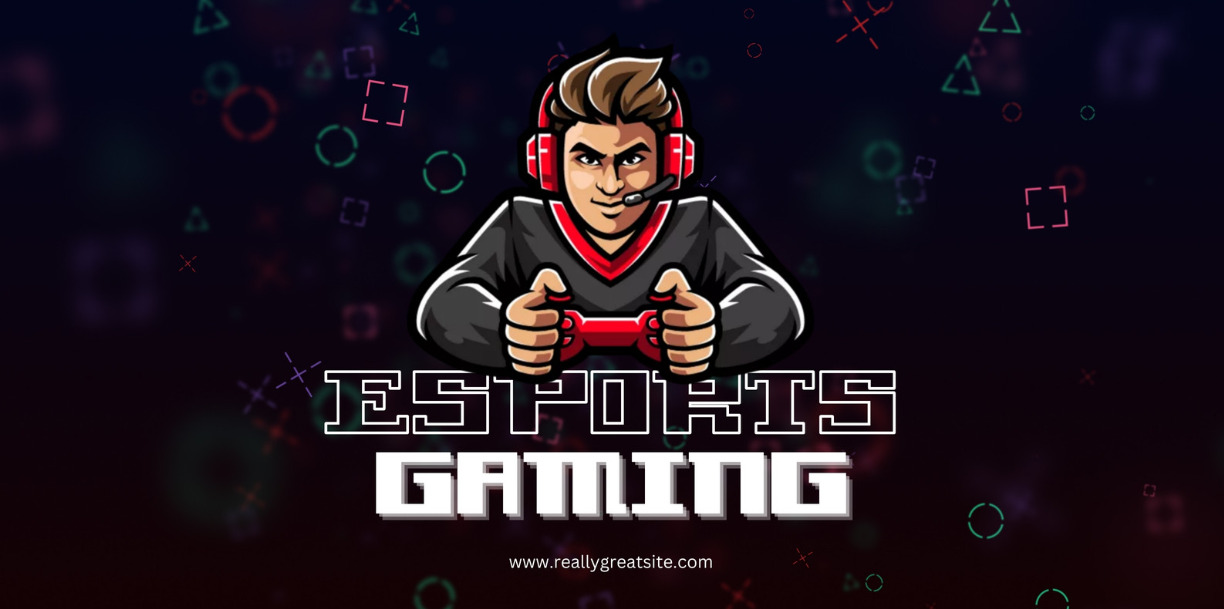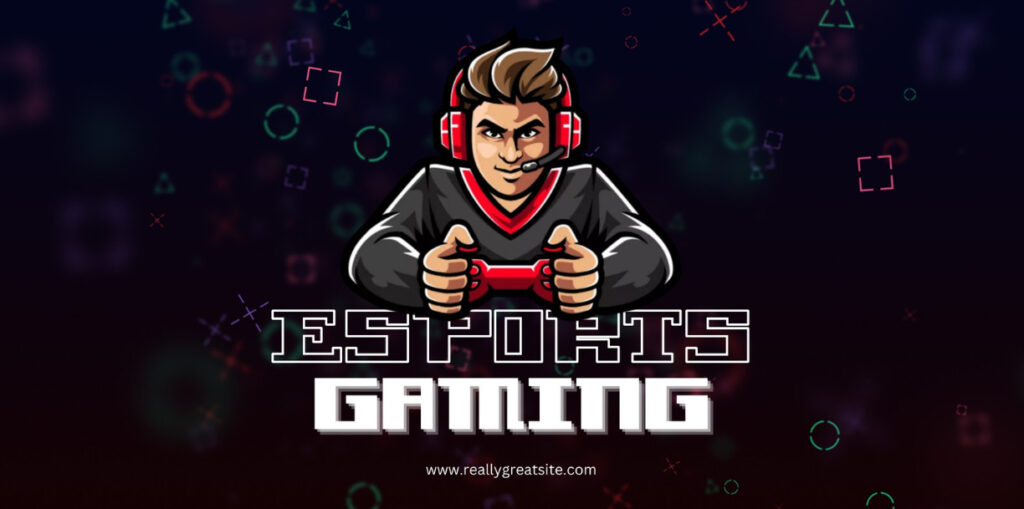 This is a modern black eSport banner template. This type of template typically features a dark or black background with bold, bright text and graphics. The text is usually front and center, making it easy to read and stand out from the background. You can also include your team's logo and graphics related to your favorite games.
When customizing your banner in Canva, consider the type of games you play and your team's style. For example, if you're part of a team that specializes in first-person shooters, use graphics that reflect that genre. If you're a team that values teamwork and communication, use graphics that show collaboration and strategy.
6. Tunnel Motion Gaming Template in PosterMyWall
The Tunnel Motion Gamer Banner Template is a dynamic and immersive design that will make your YouTube Banner Gamer channel stand out.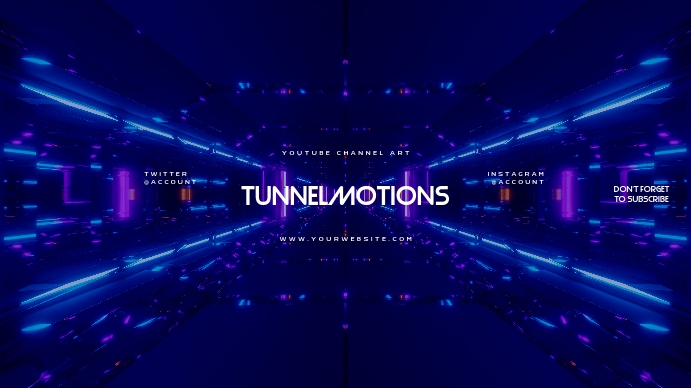 With its sleek and futuristic look, this template is perfect for gamers who want to showcase their skills in a bold and visually stunning way.
The center of the banner is a tunnel-like vortex that draws the viewer's eye in, while the text placed around the image adds to the overall impact of the design. You can customize and play with a variety of tools in PosterMyWall.
Whether you're a fan of first-person shooters, racing games, or any other high-octane genre, the tunnel motion gaming template is sure to make your channel stand out from the crowd.
7. Retro Art Gaming Template in PosterMyWall
The Retro Art Gaming Template is a popular choice for gamers who want to infuse a sense of nostalgia into their YouTube channel banner.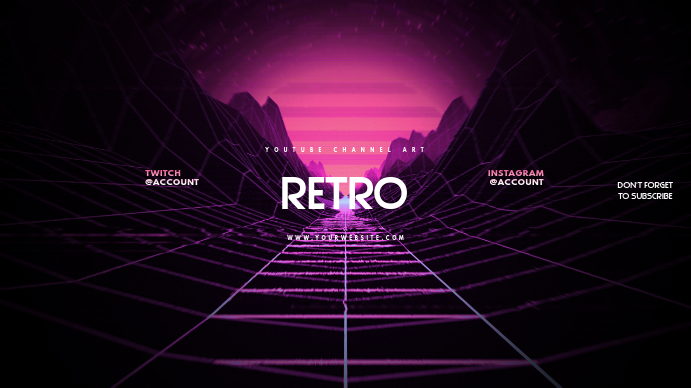 This template features vintage-style graphics and pixel art from the 80s and 90s. The design often includes bold, dark colors and iconic game characters or symbols.
This design is so good that you don't need to add some elements. Just add your channel name or put your logo. That's it.
This template is ideal for gamers who specialize in retro or classic games and want to establish a unique brand identity. With the Retro Art Gaming Template, gamers can capture their audience's attention and showcase their love for vintage gaming culture.
8. Battlefront Template in Canva
A Battlefront gaming template for a YouTube banner is perfect for channels focusing on action-packed games with a strong emphasis on combat and fighting.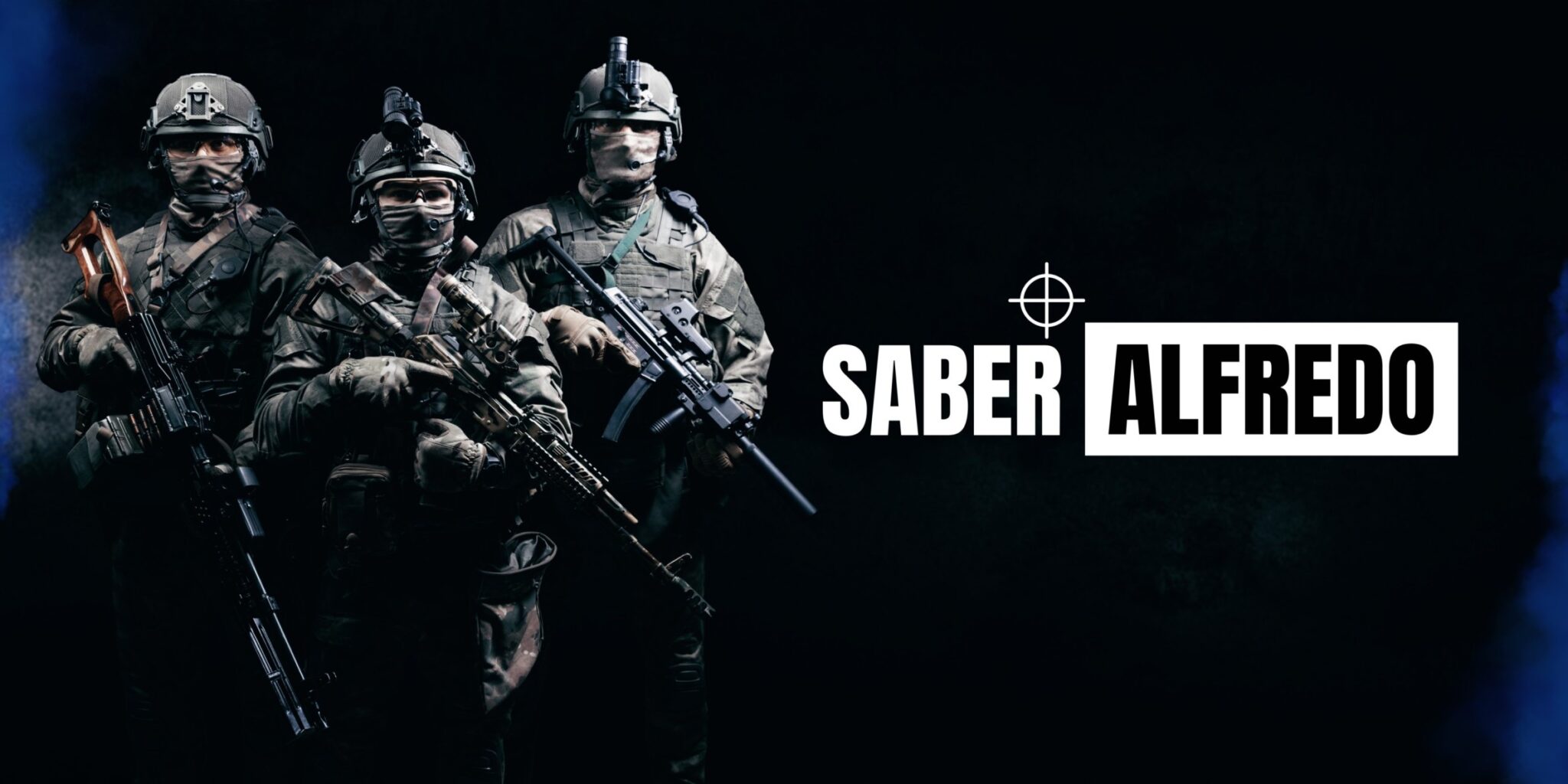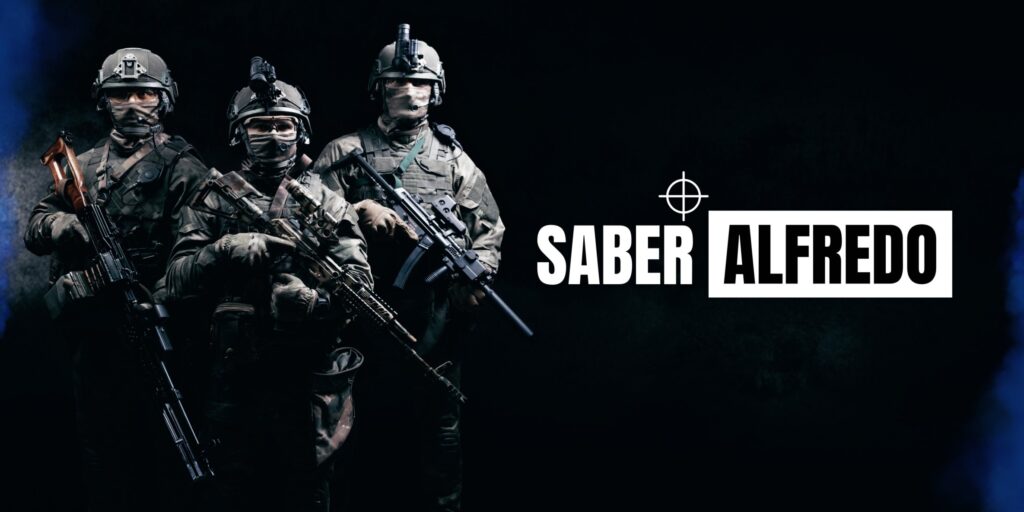 This template is inspired by the Counterstrike game character. However, if you want to customize it, then try to use graphics that reflect the game's settings, like the sandy deserts or jungle view. You can also use imagery that suggests the chaos and destruction of a battle, like explosions and blaster fire.
The color scheme for a Battlefront gaming template should reflect the colors of the game that you play on your channel. Canva has various tools that can help you to customize beautifully.
9. Dark Mode Gaming Template Design
A Dark Mode Gaming Template is a banner design that is specifically created to be viewed on dark backgrounds. This type of banner is perfect for gaming channels that often use dark themes or play games with darker color schemes.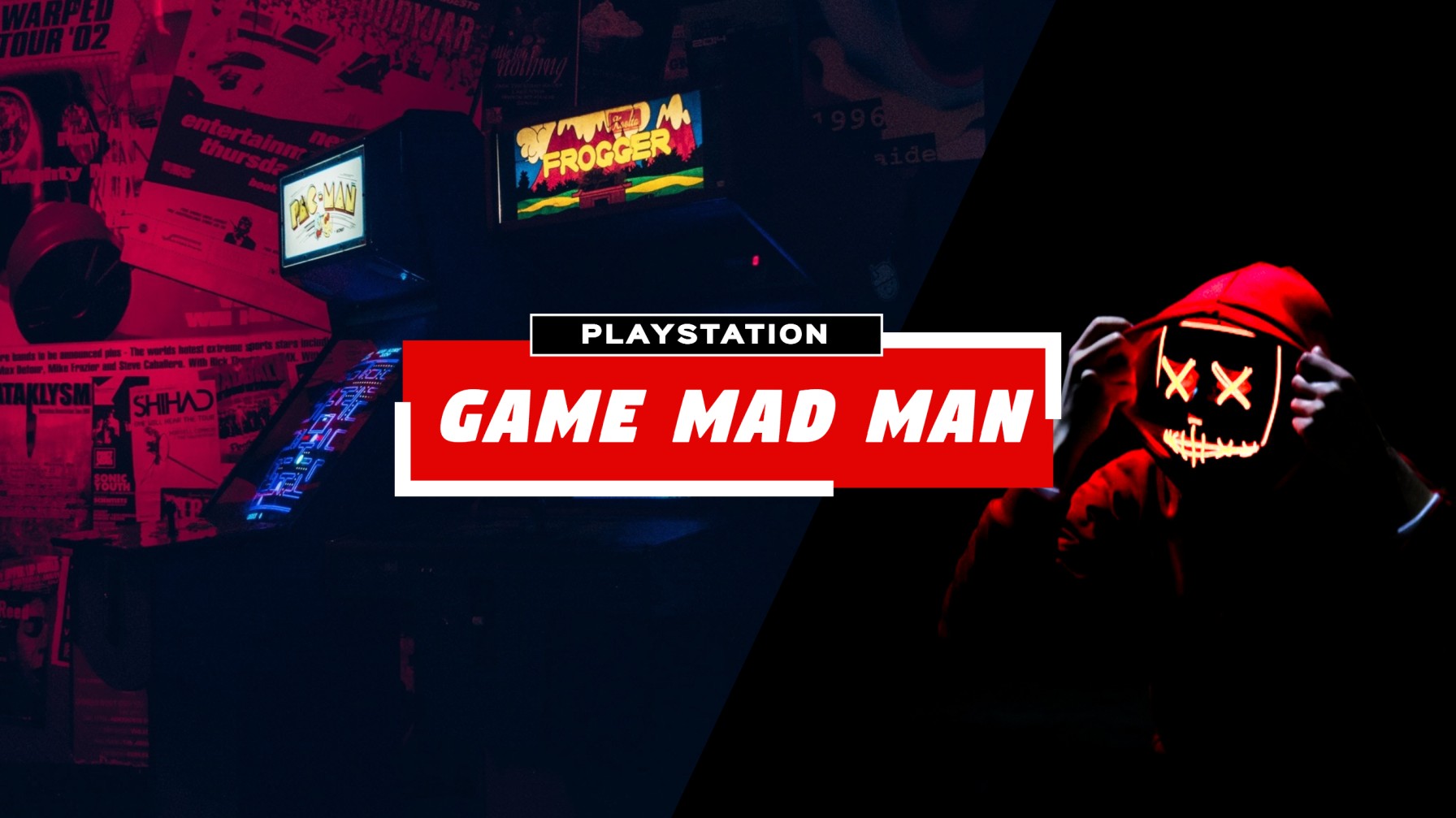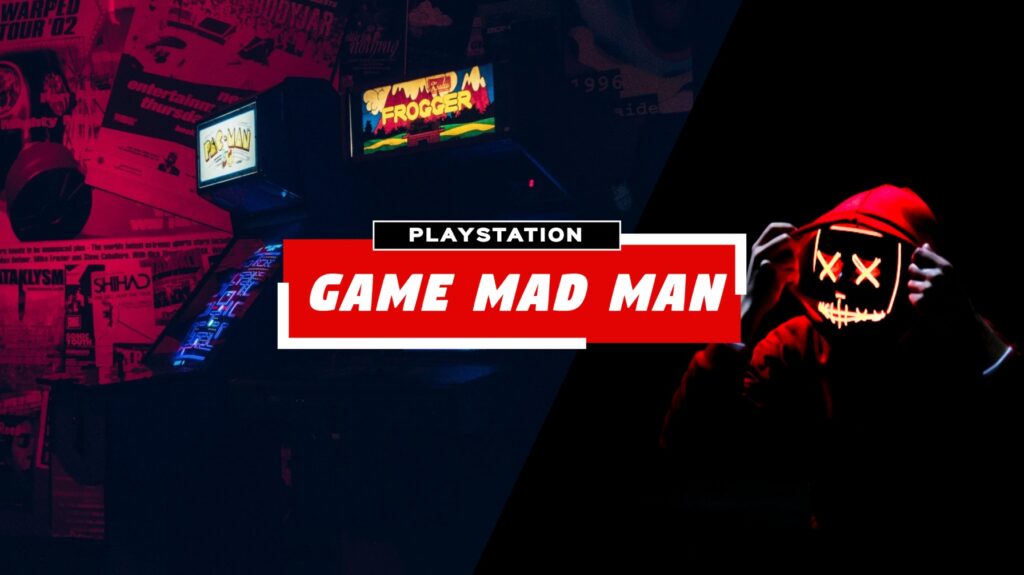 This template typically uses darker color schemes and high-contrast graphics to ensure the banner stands out against dark backgrounds.
Using a Dark Mode Gaming Template can help make your channel stand out from the competition. To customize this template, use the Fotor tool. Various customization options with different font styles to find one that fits the mood of your channel.
10. Mario Themed Art Template in PosterMyWall
If you're hunting for an engaging and fun banner template for your gaming YouTube channel, a Mario-themed design could be just what you need.
This template has a Mario character. You can include Mario-inspired elements. While you want your banner to be eye-catching, you don't want it to be too busy or cluttered.
Don't forget to include your channel name prominently in your banner design. Choose a font that's easy to read and complements the Mario-themed design.
You can make a fun and useful banner by including these components in your design.
Use all these YouTube channel art maker to customize your design and stand out from the crowd.
After getting the banner template, find the decorations for the background of your room. Your streaming space should reflect your gamer identity. So, do check this streaming background ideas article that can help you.
Drawbacks to Use YouTube Gaming Banner Templates
Some of the drawbacks of using a template for a YouTube gaming banner are:
You may not find a template that matches your exact vision.
You may have limited options for customization.
You may have to credit the original designer or pay for a license.
If you want to customize your template in a different way, check this video.
To Conclude
To sum up, having a well-designed YouTube banner gamer template is crucial to stand out in the highly competitive online world.
However, gamers can create a visually appealing banner showcasing their unique style and personality using one of the ten templates and ideas provided. Also, we discussed Some youtube gaming banner maker free online, while some are not.
With these templates and ideas, gamers can create a banner that reflects their passion and makes a lasting impression on their viewers.
FAQs
How can I make a banner for my YouTube gaming channel?
Head to the Fotor website and tap the " Create a Design" button in the screen's top right corner and select " "YouTube Channel Art." To discover your favorite YouTube gaming banner template, either browse through all of the templates or type "gaming" straight into the search bar.
What size banner is appropriate for a YouTube gaming channel?
The 2560 x 1440 pixel recommended banner size for YouTube.
What size is the YouTube logo?
The logo for a YouTube channel is an 800 x 800-pixel square image.
What does a YouTube channel's banner mean?
The large banner picture at the top of every YouTube channel homepage is known as a banner. Since it is the 1st thing viewers see, it gives them a sneak look into the channel and an idea of what to expect from the content focused on visual branding.