Use GooGPT for the ultimate search experience! The AI combines Google Search with ChatGPT to deliver real-time results. The best tool for those who seek faster, more accurate information, GooGPT.AI comes with exact locations and high speeds.
The ChatGPT AI chatbot will help you to improve the search experience and allow you to discover what you require faster and easier.
This tool is perfect for researchers, students, and anyone else needing reliable data.
Table of Contents
What is GooGPT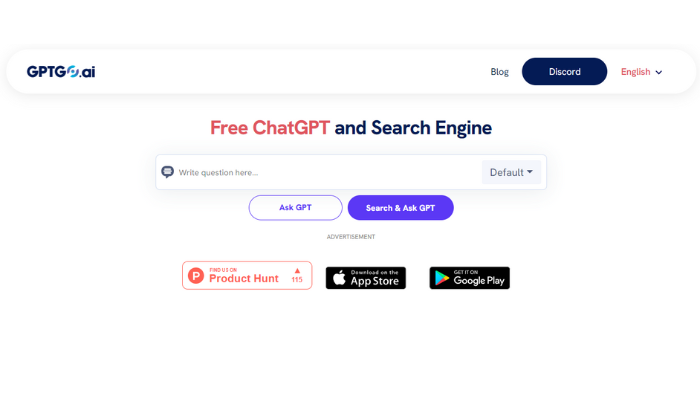 GooGPT allows users to integrate chatGPT with the Google search engine for free. It was founded on March 13, 2023. GooGPT supports every major language. By using this, you will be able to find information much faster than by using Google's traditional search engine.
Best Features
Use ChatGPT and Google Search simultaneously.
The GooGPT search engine is not confusing; it combines GG search with ChatGPT results.
Free with high speed
It has a free premium version of ChatGPT, which offers high speed.
Boost performance
No Captcha
You get search results in real-time, a firewall solution for maximum security, captcha-breaking and accurate location search results.
Download and Copy Feature
Let's discuss this briefly.
Effective Data Collection
If you want to collect huge amounts of information, the download & copy feature will come in handy for you. People can easily get data in a useful way, so they can look at it better and understand what it's telling them. The feature makes sure that users receive the correct information they require when they need it.
Improved User Control
The ability to copy & download helps users have more control over the information they're collecting. They can save and arrange the data the way they like. This feature encourages user originality and makes searching more personal.
How to Use GooGPT
You can take the steps to use GooGPT:
Visit the website GooGPT.AI
Enter a keyword or a question to search
Look at the answers and talk with chatGPT for free.
Save your search results.
Why Use GooGPT
GooGPT AI provides users with suitable information based on questions or keywords. Users worldwide can use this AI in their native language regardless of where they live.
Currently, the tool is available in beta 1.0, and it is regularly up-to-date to ensure users get accurate information.
It uses algorithms to understand and work with human language. This helps people use the search engine more easily and find what they're looking for faster.
Moreover, people can use it for free, which is great for professionals, researchers, and students who need trustworthy information fast.
Overall, this tool is for people who want detailed and correct search results about many different subjects and languages.
GooGPT Extensions
Let's discuss a step-by-step guide to install both CRX and ZIP files.
From CRX File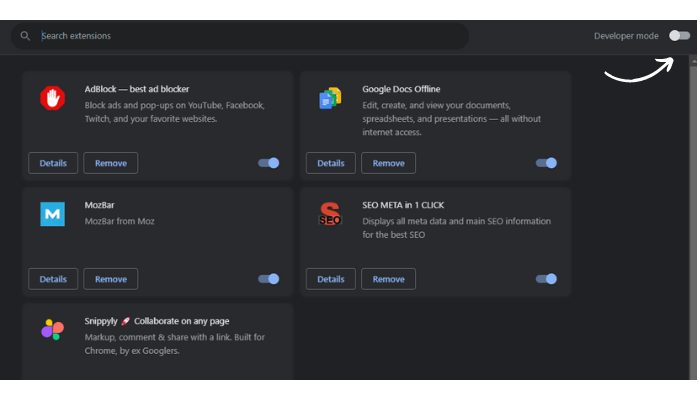 Installing a CRX file with GooGPT search and GPT. Step-by-step guide:
Download the CRX file.
IMPORTANT: Sometimes, your web browser might prevent you from downloading or installing CRX files from sources other than the Chrome Web Store. In such cases, you might have to get the ZIP file.
To access browser extensions, type chrome://extensions in the address bar.
Turn on Developer mode.
To add GooGPT Search and GPT CRX to your Extensions page, drag and drop it.
Select the Add extension option to install.
From Zip File
Step-by-step guide:
You can download the ZIP file. After that, extract it into any directory you choose.
In the Chrome browser, head to chrome://extensions.
Turn on Developer mode.
Tap the Load Unpacked option.
Please choose the directory where you have unpacked the ZIP file.
Your browser now has the extension installed.
GooGPT New Name
The new name is GPTGO. It was previously known as GooGPT.
Pricing
Google's search is combined with Free ChatGPT's AI to produce GPTGO, a free-of-cost tool. As well as it provides users with advanced features, downloading and copying tools. Search speeds are quick and reliable, and information can be searched effectively.
Its seamless UI provides clever answers and diverse views of the facts you search for, and it is available as a mobile app.
Mobile App
GPTGO (GooGPT) provides iOS apps called Go AI. Chat AI for Android. GPTGO provides iOS apps called Go AI. Chat AI for Android. In addition, users who don't want to download the app can set GPTGO as a bookmark for easier access.
Integrations
It provides many tools for developers. These tools help businesses create smart workflows and apps, and they can also make specific solutions to match what the business wants. Here are the integrations that GPTGO provides:
APIs & UI Kits
Developers can use APIs to show data and make integrations between different services. At the same time, UI toolkits help in making user-friendly interfaces.
Google Workspace
The Google Workspace Marketplace offers many pre-made apps for businesses. These apps can help make work easier and automate different tasks, like managing shifts or keeping track of customer information.
AppSheet
AppSheet is a tool that lets you make workflows and apps without needing to know how to code. It helps businesses create their own solutions without requiring coding skills. Businesses can become more efficient and productive with AppSheet.
Apps Script
GPTGO Apps Script helps developers easily make automations and low-code apps. This tool lets businesses automate more tasks and create their own solutions easily and quickly.
Google Sheets
This AI helps businesses by connecting with Google Sheets to show live analysis and better ways to display data. By working together with tools like Data Studio, Looker, and Big Query, companies can make quicker decisions and work more efficiently.
Tag & Preview
It helps you easily add labels and show detailed previews from preferred apps. This is great for companies that want to exchange information between teams and rapidly understand various projects.
App Usage & Distribution
This AI helps companies easily share apps within their organization. They can use features like installing apps for the whole company and making lists of approved apps so their teams can use the tools they need.
Administrative Controls
GPTGO gives admins the power to decide who can use certain apps and how those apps are shared within the company. These controls make it easier for businesses to handle their apps and maintain a high level of efficiency when using them.
Successful App Integrations
GPTGO made businesses better at getting things done by making solutions that fit exactly what they needed. Let's check out some examples of how businesses succeeded:
Adobe
SADA
Asana
DocuSign
GPTGO Alternatives
6 best alternatives to GPTGO.
1. AI Chat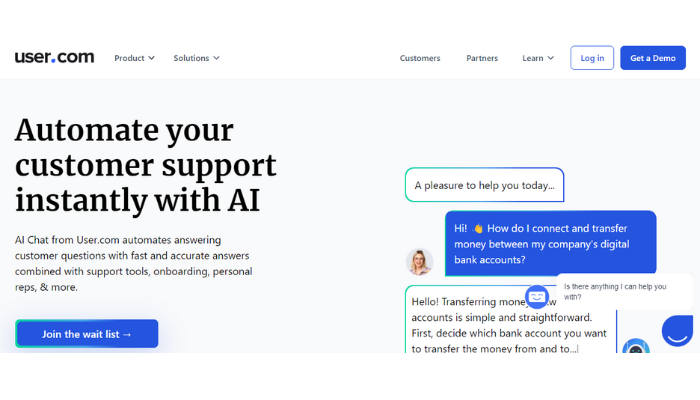 This chatbot uses GPT to automatically answer specific questions from customers. It works quickly and accurately whether people are using a PC, mobile, or the SDK. AI Chat makes conversations better and can make customers happier.
2. AI LILI
AI LILI stands out as a unique AI tool created to bring your NFTs to life. Their platform employs a special AI model to craft custom responses using advanced AI. This lets you engage with your favorite NFTs in ways that were previously impossible.
3. Abstract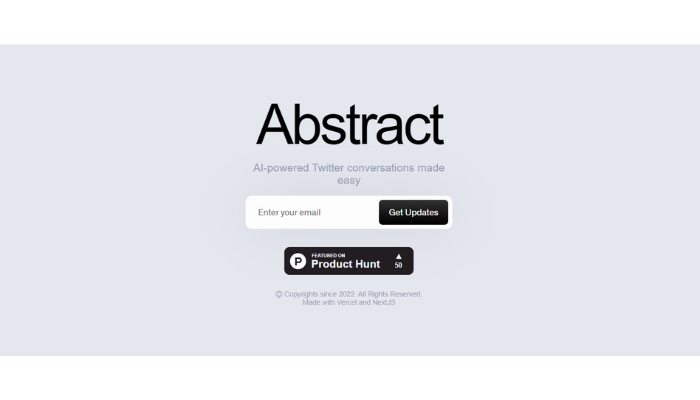 Abstract has created a tool called GPT Service that uses AI. This tool makes talking on Twitter easier. It uses smart technology to help you answer many questions at once in a natural way.
Instead of spending a lot of time replying to messages on social media one by one, this tool does it automatically. This saves a lot of time and effort when managing social media IDs.
4. AI Picasso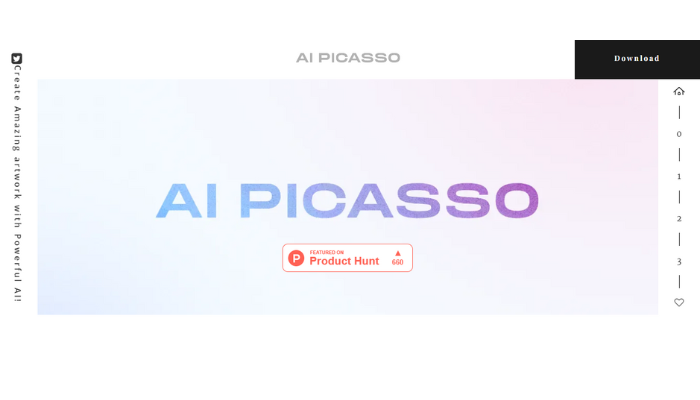 AI Picasso makes stunning artwork without any difficulty. It uses Stable Diffusion to turn text into images. This means anyone, even if they're not an artist, can make incredible art instantly.
A great feature is that it can also finish parts of pictures based on what the user wants.
5. AiBERT
AiBert is a creative language model that uses techniques from OpenAI to help businesses make better content and work more automatically. 
AiBert is made to save a company's resources and time by quickly making it similar to the language of humans that fits clear writing styles.
6. AICogni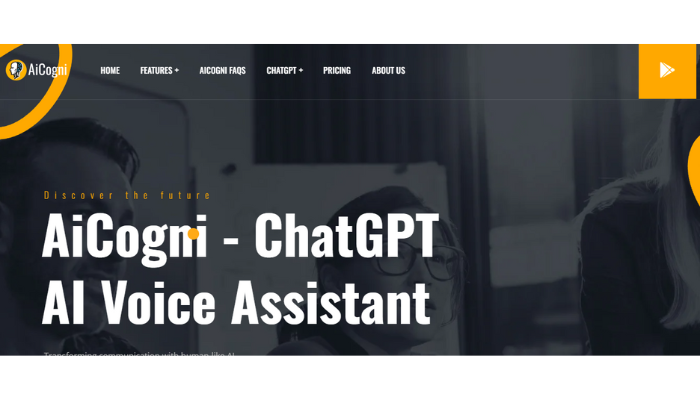 Using ChatGPT's power, AiCogni can offer easy-to-understand answers to hard questions and generate expert-level content. Professionals and students find this tool highly valuable. AiCogni isn't just for language and writing.
It can also help with programming, syntax, and getting data. The AI helper listens to your voice and is easy for anyone to use, even if you're not good with technology.
For a brief guide, you can watch this video on YouTube.
Conclusion
ChatGPT combined with Google search is called GooGPT! Rather than Google searches, ChatGPT returned results with our answers, which made them more accurate and clearer. Using this AI, users can find more answers by combining the search results from Google with the free ChatGPT search engine. It was created to provide better and more accurate results on many different subjects and languages.
FAQs
What makes GPTGO different?
GPTGO is different from others because it uses ChatGPT to give better answers. It uses OpenAI's smart language model to make responses that seem more like what a person would say, so it gives really detailed information.
Does GPTGO provide real-time results?
Absolutely Yes. GPTGO is made to give you search results super quickly. It uses advanced technology, so you get the latest information from the internet.
Does GPTGO have advanced search features?
Yes! GPTGO provides features that make searching better. These features let you do advanced filtering, organize them by importance and date, find images and videos, and more. The goal is to give you a really good and flexible search experience.
Is GooGPT free?
GooGPT comes at no cost; you have the freedom to use Google search alongside an unlimited premium account of chatGPT without paying anything.