You'll be glad to hear that many options are available if you're looking at Figma alternatives just because you want to try something different or review other possible programs.
Figma is the choice of many professionals in the field. Figma accelerates and simplifies the team-building process with its online whiteboards and pre-loaded frames.
The demand for AI graphic design tools has rapidly increased. Here is a statistic of users using design tools as of 2021.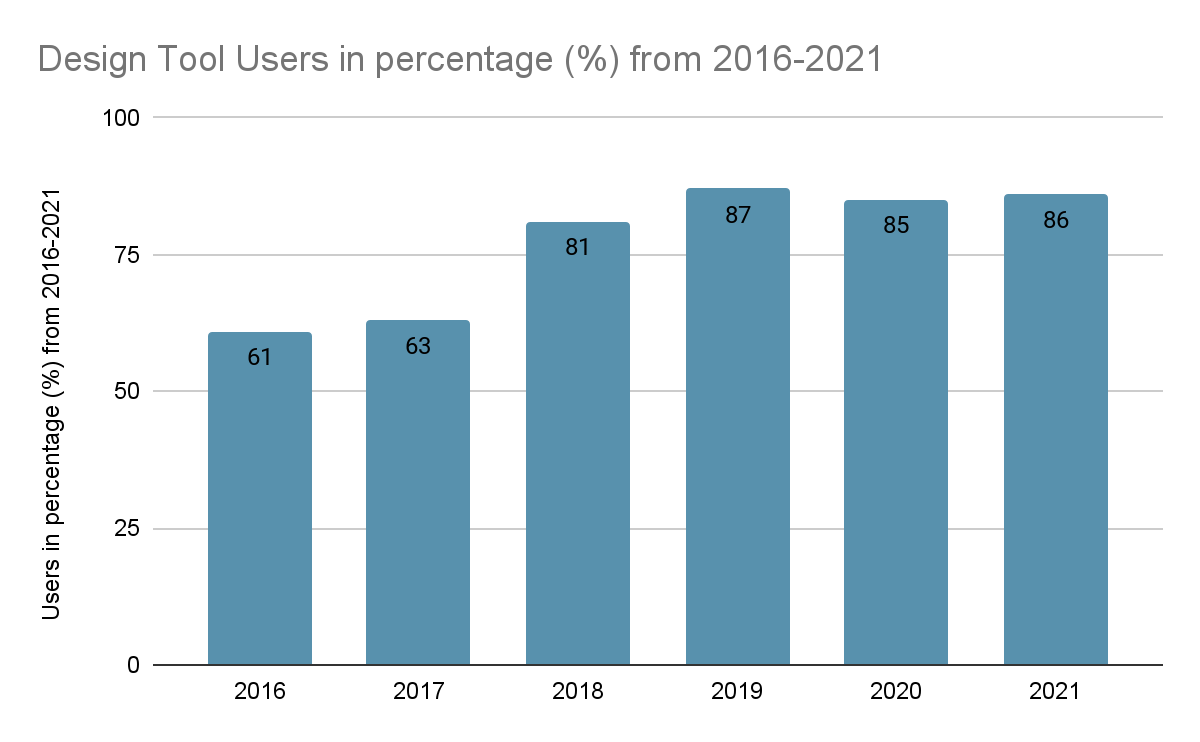 Without a doubt, Figma is a great platform available for prototyping and collaborative design, but it also has drawbacks. It's too difficult for some customers and too pricey according to others.
No matter why you're looking for some Figma alternatives, several solutions are available to help you become an expert designer. We have compiled the 15 best Figma competitors' free tools to consider in 2023 and beyond.
Before discussing free Figma alternatives, let's cover what Figma is and why people seek sites like Figma.
Table of Contents
What Is a Figma Used For?
People can create and test designs for mobile applications, websites, and other online products using Figma design. It is an effective tool for writers, developers, product managers, and designers. It allows collaboration, feedback-giving, and quicker, better decision-making for everyone engaged in designing.
Is Using Figma Free?
Figma's Dev Mode supports the transition from design to programming and is free until 2023. As of 2024, the Dev Mode of Figma will be available separately for $25 per seat/month for Organizations and $35 for Enterprises.
Does Figma Require Coding?
No, coding is not necessary to use Figma. Using Figma, people can collaborate on design projects and create interfaces using a vector-based tool.
How Come Figma Alternatives Are a Better Option?
With Figma, you can easily design UI and prototypes with a pen tool, auto layout padding, and plugins. But it's not without restrictions, either. Figma lacks several features that Figma competitors offer.
For example, this tool lacks advanced prototyping programs UXPin provides, such as dynamic form components and conditional logic.
The same goes for design features; Figma lacks a few important ones. With Figma, you cannot execute logic prototyping, export the design to HTML, or produce branded designs.
These additional features are available in many Figma alternatives, like Framer, which makes it an excellent Figma alternative.
What Benefits to Check for in Alternatives to Figma?
There are many platforms and apps available on the market that claim to be great Figma replacements. Look at these qualities to help you make the best decision:
Templates
Collaboration options
Customization
Project management
Scalability
User interface
List of Best Tools Similar to Figma
Here, it summarizes the best websites like Figma in the table. Also, mentioned pricing and ratings.
| | | |
| --- | --- | --- |
| Figma alternatives | Pricing | Ratings |
| Mockey | Free | Product Hunt: 5/5 (10 reviews)Play Store: 4.2 (135 reviews) |
| Pencil Project | Free | Capterra: 4.3/5 (21 reviews)G2: 4.0/5 (20 reviews) |
| Penpot | Free | G2: 4.5/5 (11 reviews)Product hunt: 4.9/5 (89 reviews) |
| Lunacy | Free | G2: 4.4/5 (22 reviews)SourceForge: 4.5/5 (26 reviews) |
| Akira | Free | AlternativeTo: 4.0/5 (2 reviews) |
| Wireflow | Free | Product hunt: 4.6/5 (25 reviews) |
| Protopie | Free | G2: 4.4/5 (23 reviews)Capterra: 4.6/5 (45 reviews) |
| ClickUp | Free (Unlimited: $7 per month) | Gartner: 4.3/5 (136 reviews)G2: 4.7/5 (9026 reviews) |
| Framer | Free ( Paid: Starts from $5 per month) | Capterra: 4.4/5 (21 reviews)Product hunt: 4.8/5 (428 reviews) |
| Freehand by InVision | Free (Paid: Starts from $4 per month) | G2: 4.3/5 (305 reviews) |
| UXPin | Free (Paid: Starts from $29 per month) | G2: 4.2/5 (118 reviews)Capterra: 4.2/5 (25 reviews) |
| Moqups | Free (Paid: Starts from $9 per month) | Getapp: 4.6/5 (29 reviews)G2: 4.2/5 (91 reviews) |
| Quant-UX | Free | Product hunt: 5/5 (1 review) |
| Mydraft.cc | Free | AlternativeTo: 5/5 (1 review) |
| Antetype | Free | G2: 4.3/5 (20 reviews)Capterra: 4.2/5 (94 reviews) |
Top 15 Figma Alternatives for Design Requirements
Numerous Figma free alternatives offer great services. However, selecting the best alternative can take effort and time. The best and free Figma alternatives are listed below, which can assist in making your dream design and fulfilling your requirements.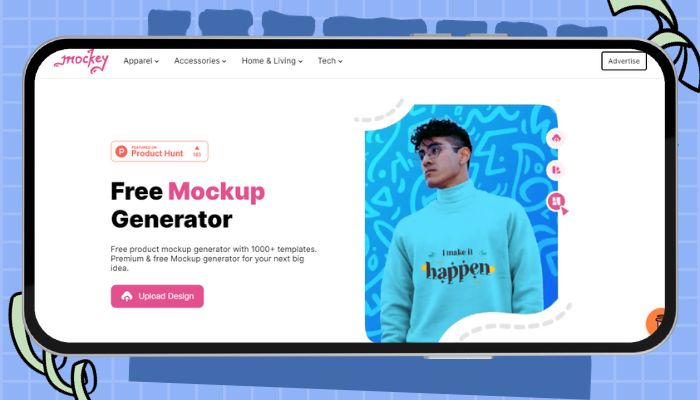 The first and one of the best free alternatives to Figma is Mockey. Mockey is a free mockup generator if you are looking for a vast collection of template libraries because it has 1000+ templates and more than 20 categories, such as t-shirts, hoodies, beanies, bottles, and many more.
Mockey Features
All customization features are to be used for free.
Design-friendly and high-quality templates.
1000+ free templates with 20+ categories.
Free app in Play Store.
Easy to use.
No Signup is required to use.
New templates are added every day.
Mockey Pricing
Mockey Ratings
Product Hunt: 5/5 (10 reviews)
Play Store: 4.2 (135 reviews)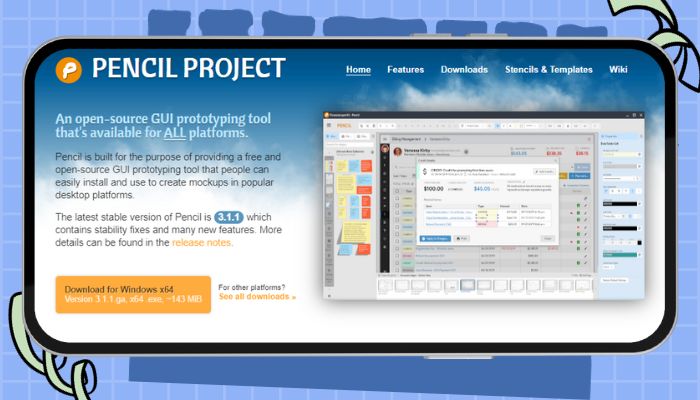 A stand-alone application called Pencil allows you to draw diagrams and UI prototypes. There are no features for multiple users. The primary purpose of Pencil Projects is to create an open-source, free tool that anyone can use for creating GUI prototyping and diagrams.
Pencil Project Features
Integrated stencils for prototyping and diagramming
Multi-page document
Inter-page connections
Exporting to PDF, Word document, Openoffice.org, PNG, and HTML.
Cross-platforms
Clipart browser
Pencil Project Pricing
Pencil Project Ratings
Capterra: 4.3/5 (21 reviews)
G2: 4.0/5 (20 reviews)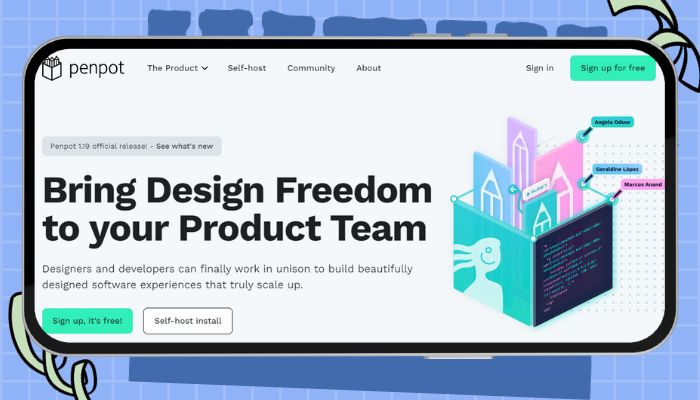 Penpot is a popular software like Figma. With features like Code Inspect and Flex Layout, it provides the prototype tool and open-source design for team members, allowing complete collaboration between developers and designers. Penpot is known as a popular software like Figma and has received great reviews.
Penpot Features
Real-time collaboration
UX Design
Ad-free
Cloud Sync
Dark Mode
Color Picker
Penpot Pricing
Penpot Ratings
G2: 4.5/5 (11 reviews)
Product hunt: 4.9/5 (89 reviews)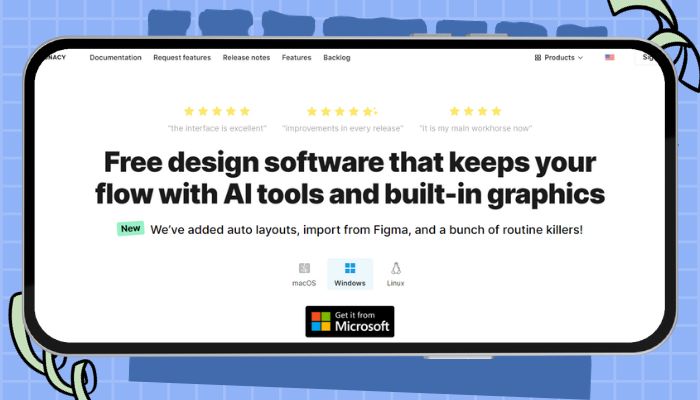 With Lunacy, you can open, edit, and store .sketch files natively in Windows. This is Sketch's long-awaited Windows version. It improves transition techniques and eliminates the major issue that comes from design teams. It's also totally free.
Lunacy Features
Reading any version of a.sketch file
Missing fonts being downloaded automatically
Uploading files straight to the Content Delivery Network (CDN)
Displaying the margins and spacing between the elements
Arranging Your Document's Pages and Artboards
Exporting resources from SVG and PNG
XAML and CSS code exporting
Lunacy Pricing
Lunacy Ratings
G2: 4.4/5 (22 reviews)
SourceForge: 4.5/5 (26 reviews)
With Akira, you can create Linux Design applications using GTK and Vala. Akira primarily targets graphic and web designers to provide an innovative and quick approach to UX and UI design. The key goal is to provide designers who love to use the Linux operating system with a professional and valid option.
Akira Features
UI and UX design
Drag-and-drop design
Akira Pricing
Akira Ratings
AlternativeTo: 4.0/5 (2 reviews)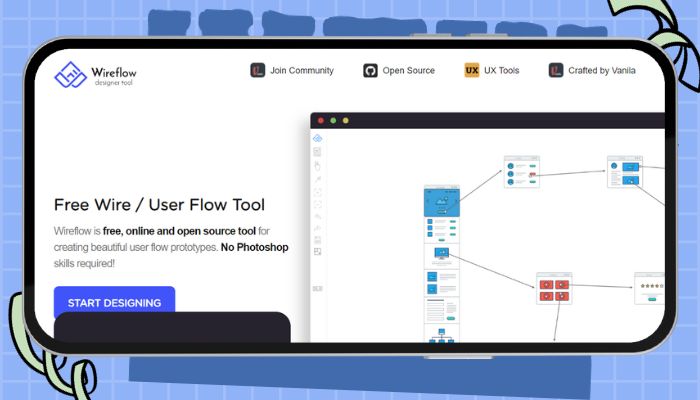 Wireflow is a free, Figma open source alternative online application for real-time collaboration and making stunning user flow models.
Wireflow Features
Kanban board
Real-time collaboration
Wireflow Pricing
Wireflow Ratings
Product hunt: 4.6/5 (25 reviews)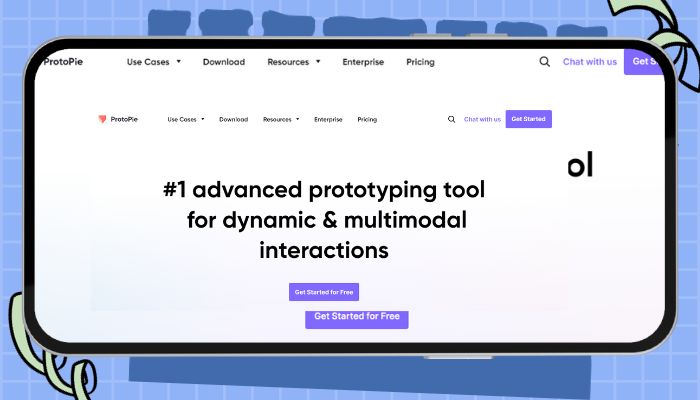 Protopie is the best tool for creating highly engaging prototypes of your UI/UX design concepts for web, desktop, and IoT. Without the need for coding or the support of engineers, designers can validate, explore, and test creative ideas by producing incredibly realistic prototypes. ProtoPie is one of the Figma alternatives free tools extensively used by numerous businesses worldwide.
Protopie Features
No Coding Needed
IoT
UX design
Interaction
Sensors
Protopie Pricing
Protopie Ratings
G2: 4.4/5 (23 reviews)
Capterra: 4.6/5 (45 reviews)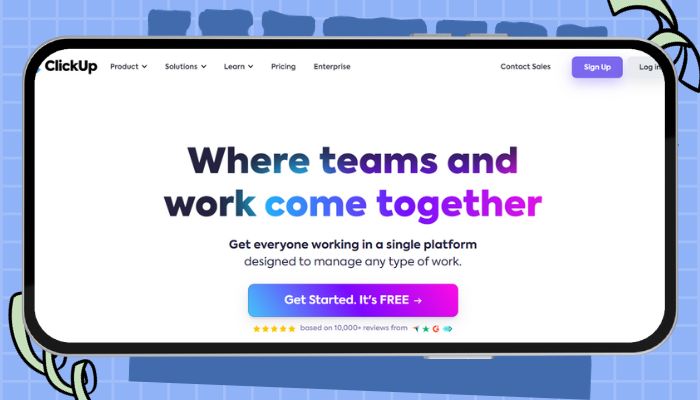 Since ClickUp is an online platform for managing tasks and projects, not everybody knows its features, which defines a great alternative to Figma. Tracking, organizing, project planning, and collaboration are a few of them, and they all deserve a place on this list. The platform, which focuses on teamwork, includes ClickUp Whiteboards, a favorite tool among designers.
You can display your creative side on the digital canvas and collaborate with colleagues to develop design solutions. With its extensive editing toolbar, you can connect ideas, collaborate, and exchange ideas; you can collaborate in real time with your colleagues.
ClickUp Features
Whiteboard for Collaboration
Great templates
1000+ integrations
Available on desktop and mobile devices
ClickUp Pricing
ClickUp Ratings
Gartner: 4.3/5 (136 reviews)
G2: 4.7/5 (9026 reviews)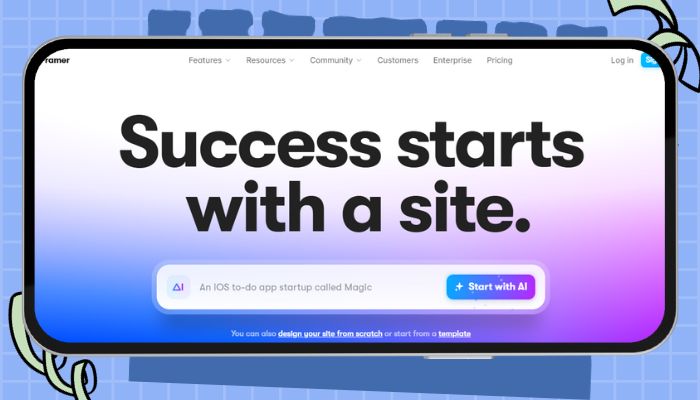 Framer is very popular and one of the best apps like Figma because of its layout and design options. Use its canvas to express your ideas, or pick the premade layouts. You'll be glad to hear you can easily copy-paste your Figma designs to the Framer tool and continue working on this app.
Use the breakpoints in Framer to make sure your website functions properly on all devices. You can modify sidebars, badges, navigation bars, and other components to make apps similar to Figma that meet customer needs with the help of no-code positioning features. It also has a new feature called an AI image generator, similar to a website like Midjourney.
Framer Features
No-code
SEO features
Integration to Figma
Advanced layout options
Framer Pricing
Framer Ratings
Capterra: 4.4/5 (21 reviews)
Product hunt: 4.8/5 (428 reviews)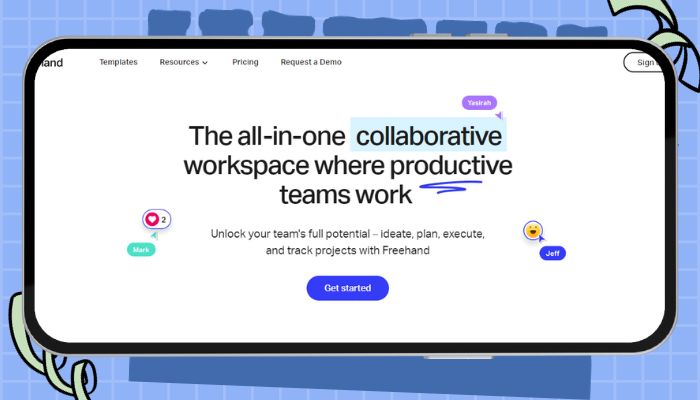 Improve your design powers using Freehand by InVision, an excellent visual collaboration tool that maintains team unity. There are three parts to the canvas that come together to make your processes more efficient:
Bidirectional Integrations
Connectors
Smart Objects
Project management features are also available in Freehand. You can assign tasks by dragging and dropping people cards, manage capacity using connectors, and view your projects from a variety of angles by using multiple views.
Freehand Features
Drag-and-drop
Engagement tools
Freehand Pricing
Freehand Ratings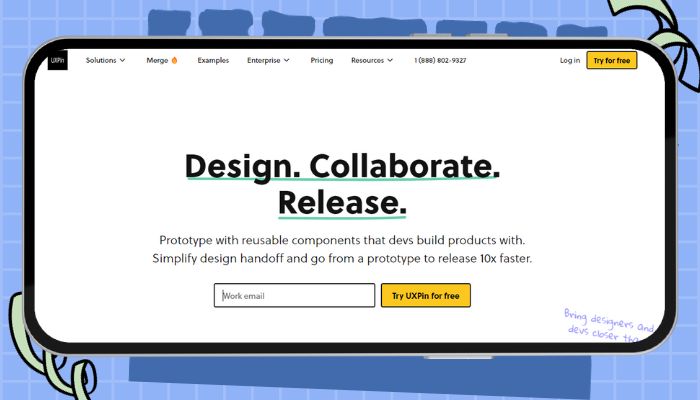 UXPin allows you to build designs from scratch, much like other Figma alternatives. UXPin Merge is one of the best features of UXPin, which lets you use Javascript to design while maintaining unity throughout. With this option, all you have to do is select the source and create prototypes that precisely match the final product.
This Figma free alternative has a major focus on teamwork. You can share your design with different people to quickly receive comments or approval.
UXPin Features
Friendly-collaboration
Advanced tools
UXPin merge
UXPin Pricing
UXPin Ratings
G2: 4.2/5 (118 reviews)
Capterra: 4.2/5 (25 reviews)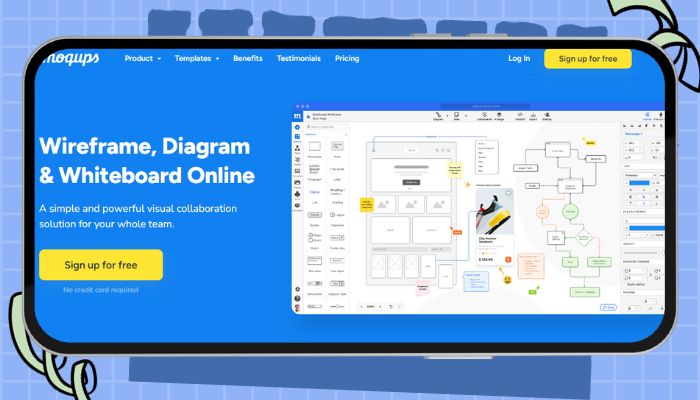 To make sure everything is examined well, you should prepare prototypes and wireframes before launching your website. For that, the recommended tool is Moqups, which enables you to examine and visualize website designs.
With the platform, you can use your browser to generate wireframes directly. Make the ideal arrangement by dragging and dropping the elements using the drag-and-drop feature.
Moqups provides an amazing collection of widgets, shapes, and icon sets. To create flowcharts and diagrams, use connectors and extenders for diagrams. Additionally, use 100+ fonts and many more Google Fonts integration.
Moqups Features
Rich library
Supports flowcharts and diagrams to use
Drag-and-drop
Moqups Pricing
Moqups Ratings
Getapp: 4.6/5 (29 reviews)
G2: 4.2/5 (91 reviews)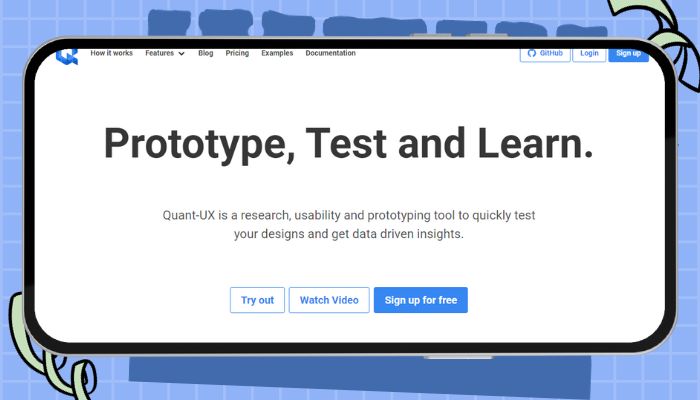 Another one of the Figma alternatives is Quant-UX, which helps you test the designs rapidly and provides data-driven insights. Although Quant-UX comes with an editor that uses CSS3, form validation, and animations. You can also import pre-existing designs from programs like PhotoShop or Sketch.
Just send your testers a link once the design is complete. The QR codes on their smartphones can be scanned remotely to test your design. Users interact with the test in actual time, which is analyzed and recorded.
Quant-UX Features
Great user experience
User testing
Prototyping
Quant-UX Pricing
Quant-UX Ratings
Product hunt: 5/5 (1 review)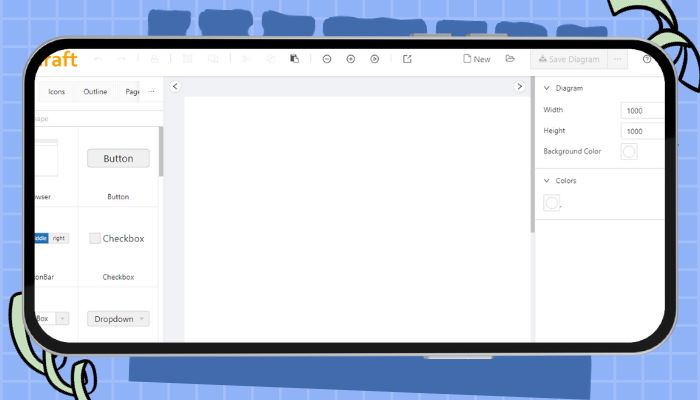 Mydraft.cc is the next alternative to Figma, which enables you to create wireframes easily and for free.
Mydraft.cc Features
Flow chart
Prototyping
Wireframing
Mydraft.cc Pricing
Mydraft.cc Ratings
AlternativeTo: 5/5 (1 review)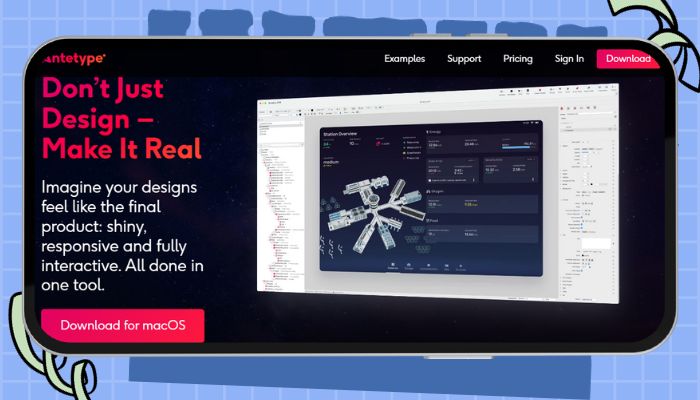 Designing UIs and prototyping is made easier with Antetype, a free tool for UX developers.
From all those Figma alternatives, Antetype has a unique feature. It has easy-to-use interactions that take place on one screen and are auto-responsive to shifting content and sizes, all without the need to duplicate art panels and connect them with arrows.
Using only HTML/CSS and JavaScript, exported prototypes can be used offline and on any type of device.
Antetype Features
Cloud sync
Live preview
Design handoff
Customizable
Interactive prototyping
Wireframing
Antetype Pricing
Antetype Ratings
G2: 4.3/5 (20 reviews)
Capterra: 4.2/5 (94 reviews)
That's it. We have covered all 15 free design tools like Figma that can help you in designing.
Best Alternative to Figma
All these tools are Figma competitors, and each has its own advantages and disadvantages. Take a look at Mockey if you're considering programs like Figma. Let's compare some best features:
| | | |
| --- | --- | --- |
| Criteria | Figma | Mockey |
| Free mockups forever | ❌ | ✅ |
| More templates | ❌ | ✅ |
| Easy UI | ✅ | ✅ |
| All customization features to use for free | ❌ | ✅ |
| High-quality templates | ✅ | ✅ |
Verdict: Mockey winner
Choose the Right Figma Alternatives
The majority of the Figma alternatives on our list have unique benefits and exciting features, but their capabilities are basically the same. With 15 open source Figma alternatives on the list, you can't go wrong; they're all affordable and have good reviews.
You can test out each of these applications for free, as well as for prototyping, mind mapping, and designing purposes.
FAQs
Is there anything better than Figma?
Framer, ClickUp, Penpot, and UXPin are better than Figma.
Is there a free alternative to Figma?
Mockey, Penpot, Pencil Project, Lunacy, and Wireflow tools are free Figma competitors.
What is the offline alternative to Figma?
Adobe XD is the best offline alternative to Figma.