Here you will find sticker ideas to draw to help you express your creativity! As a means of personalizing belongings, decorating crafts, or expressing oneself, stickers have become increasingly popular.
There are endless possibilities and a variety of styles, themes, and techniques to choose from in this sticker guide. Bring joy, color, and individuality to any surface with these sticker ideas to draw! Grab your favorite drawing tools and get started!
Table of Contents
What Are Custom Stickers
Custom stickers show off your personality and make your packages and products look awesome. You can use them for branding or marketing or even just to make your art look more fun! When it comes to designing custom stickers, you can be as creative as you want. There are no limits!
How to Draw Stickers
When you're making your own special stickers, there are a few important things to think about.
First, let's think about why you want to make the sticker. How are you planning to use it? Will you stick it on something specific or give it away as a gift? Once you know why you want the sticker, you can start coming up with lots of fun and creative ideas.
You can search for outlines and templates to get your creative gears turning. Plus, there are special companies that are really good at making awesome sticker designs. If you have some extra money, you might even want to hire one of these fancy graphic design teams to create something totally unique just for you. Budget-friendly too!
Mockup Generate With Your Custom Sticker
Do you want to see how your custom sticker would look like on a real product? With Mockey, you can easily generate realistic t-shirt design or product mockups with your own design. Just upload your sticker image, choose a product template, and download your mockup in seconds. Mockey lets you create stunning mockups with your custom sticker without any hassle. Try it now for free!
What Kinds of Stickers Are Popular
Different people like different stickers. Popular stickers include:
Quote stickers
Character stickers
Animal stickers
Floral stickers
Holographic stickers
List of Best Sticker Ideas to Draw
Here are some of the best sticker ideas to draw.
Use bright colors
Easy-to-read fonts
Stay simple
Keep it standard
Focus on details
Verify your text
Print professionally
Take note accordingly
Embrace cute stickers
Make your distribution creative
Compete with the best
Stay timeless with your design
Use humor with care
Use copyright-free images
Ask others for input
Use vector graphics
Try die-cutting stickers
Focus on your audience
Phrases that are positive
Hire a graphics designer
Wonderful 20+ Sticker Ideas to Draw
Here are 20+ great sticker ideas for you to draw.
1. Use Bright Colors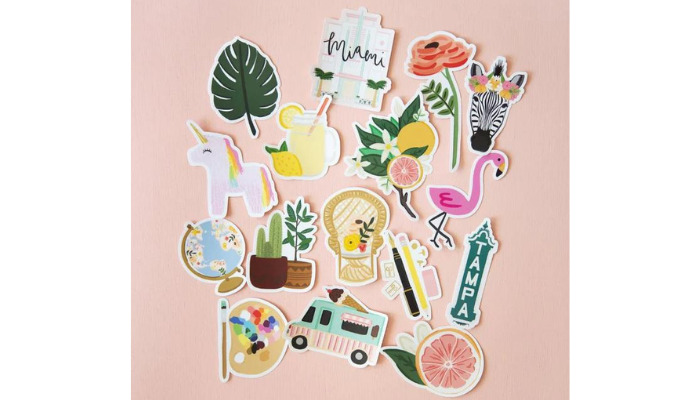 When you're picking colors for the cool sticker, make sure they're bright and catch people's attention. But be careful not to use colors or ones that don't go well together.
2. Easy-To-Read Fonts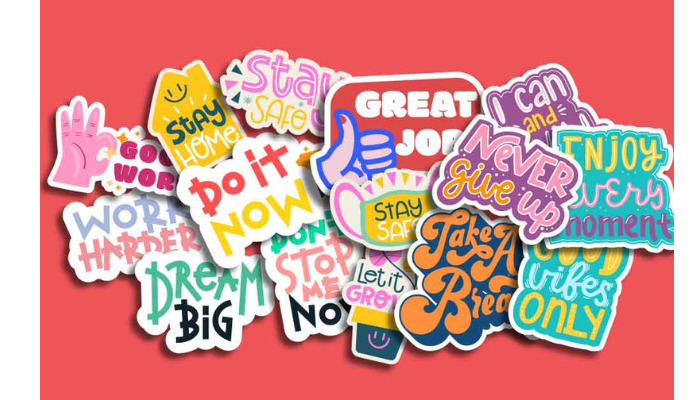 Make sure your words are clear and easy to read, even if someone is far away. The font you choose for the sticker design should complement the sign design you're creating.
3. Stay Simple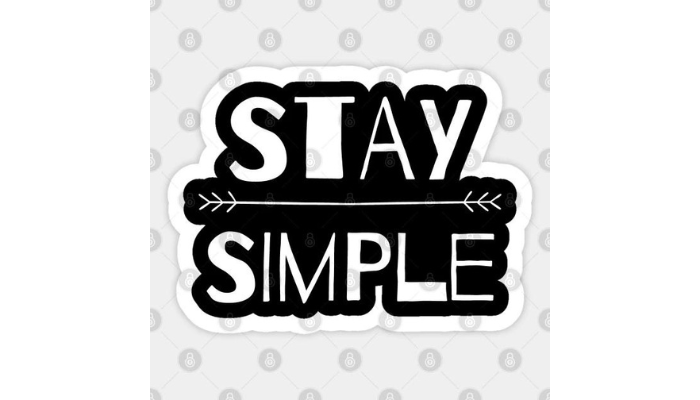 Don't put too much stuff on your stickers, like too many words and pictures. Stickers are often more effective when they are simple.
4. Keep It Standard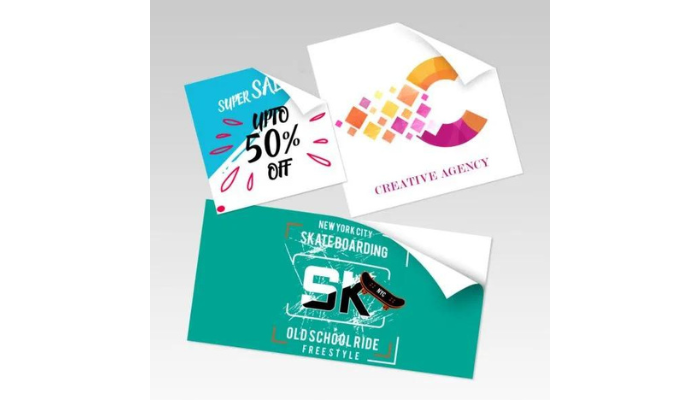 When you're picking out stickers, go for a size that's pretty normal. That way, they'll be good for lots of different things! Distributing and using them will be easier this way.
5. Focus on Details
Make sure you think carefully about how you create your stickers. You want everything on them, like pictures and words, to fit together nicely and look good.
6. Verify Your Text
Before you print your text, ensure to check for spelling mistakes and read it again to make sure it sounds right. You don't want your awesome sticker design to be spoiled by silly spelling or grammar errors.
7. Print Professionally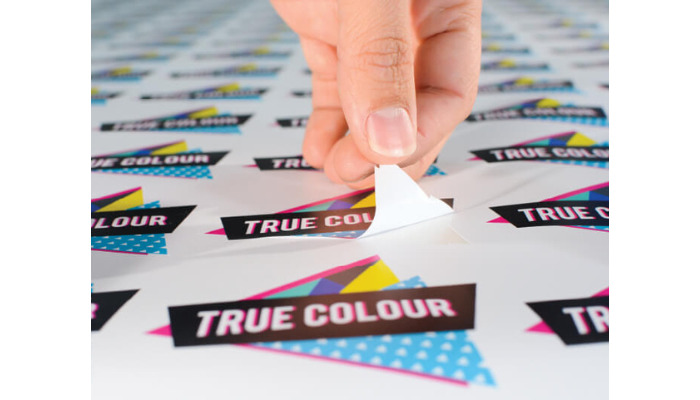 If you want to buy adorable stickers, make sure to go to a fancy printing store where they know all about making stickers look great. They'll help you pick the right materials and use cool techniques to print your stickers perfectly.
8. Take Note Accordingly
Ensure you give yourself lots of time to make your stickers. It might take a bit to get perfect, so be patient and don't rush it.
9. Embrace Cute Stickers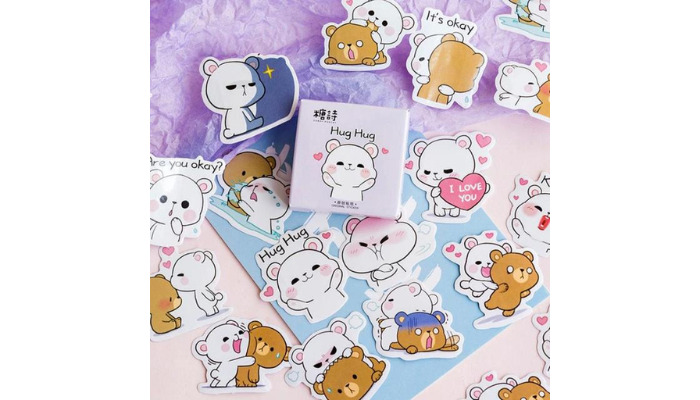 Cute stickers are awesome because they let you express your awesome creativity and show off who you are. You can let your imagination go wild and make the coolest designs ever!
10. Make Your Distribution Creative
When it comes to sharing your stickers, try thinking in a creative way! Instead of just giving them away, you can hand them out at fun events, like parties or gatherings. You can also put them in bags with brochures or give them along with water bottles. Don't forget to include them in the mail packages that you send to your customers.
11. Compete with the Best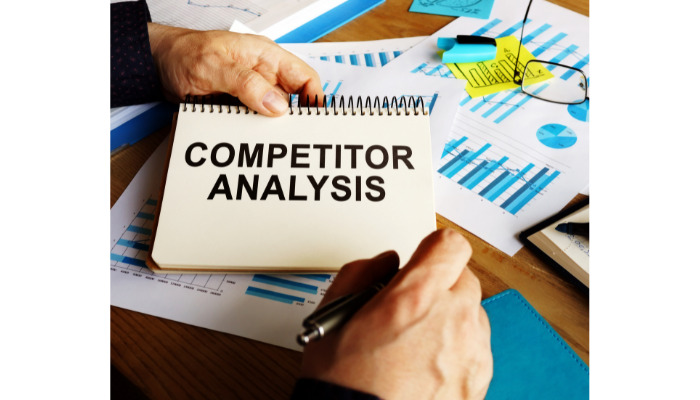 Try to create a unique sticker by studying other businesses' stickers.
12. Stay Timeless with Your Design
When you're making your stickers, try not to follow what's popular right now.
13. Use Humor with Care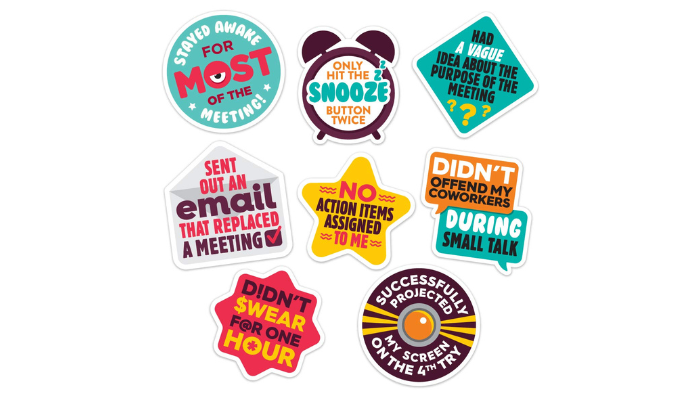 Using funny pictures is an excellent way to add personality to the stickers, but remember to make them just how you want them to be.
14. Use Copyright-Free Images
If you're using house decoration designs or images for your sticker creations, it's important to use images that don't have copyright restrictions. You see when you're making invitations or any other designs, the pictures and drawings you use might cause some unexpected problems. So, to stay out of trouble later on, make sure to use images that you're allowed to use without any legal issues.
15. Ask Others for Input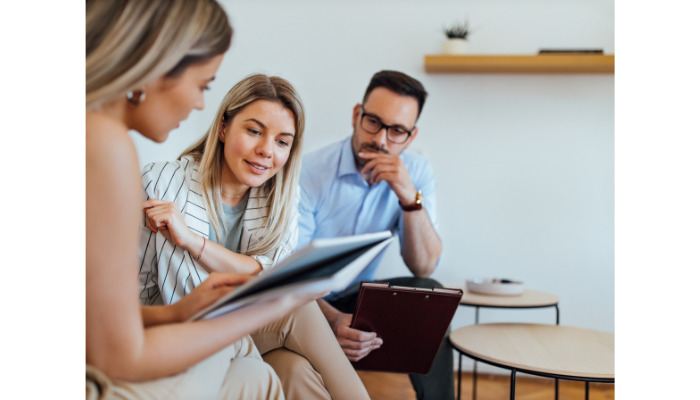 Don't worry about asking your friends and family for their thoughts on your amazing sticker designs. They might have some awesome ideas you haven't even thought of yet! And if you can, make a list of email addresses of your group of friends and send them a fun email every week to show off your latest designs and share any updates you have.
16. Use Vector Graphics
If you want to make stickers with special shapes, it's better to use Adobe Illustrator. It lets you be creative and try out lots of different designs.
17. Try Die-Cutting Stickers
Make sure to ask the people who print your things if they can make these special stickers for you. Maybe they can help!
18. Focus on Your Audience
When you're creating your stickers, it's important to think about the people you want to show them to. Now, this audience can be divided into different groups based on things like their age, gender, and more. To really understand them better, you can dig even deeper and think about specific groups like boys, girls, and kids. Doing this will help you pick the right pictures, videos, colors, and fonts that will make your stickers really awesome.
19. Phrases that are Positive
Using nice phrases and words can make people like your products. Just don't use them too much, or people might think you're being fake or too pushy.
20. Hire a Graphics Designer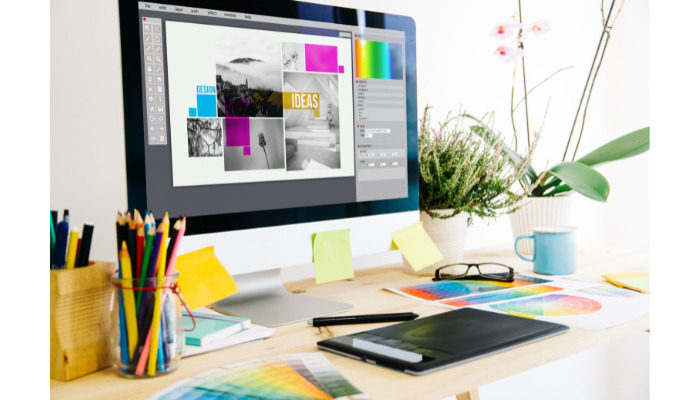 A graphic designer uses their AI design tool can design your stickers for you if you do not have confidence in your design talents.
We have covered 20 sticker ideas to draw for you.
7 Custom Sticker Ideas to Draw
Creating custom stickers is easy with these seven ideas.
1. Smiley Cactus With a Flower on Its Head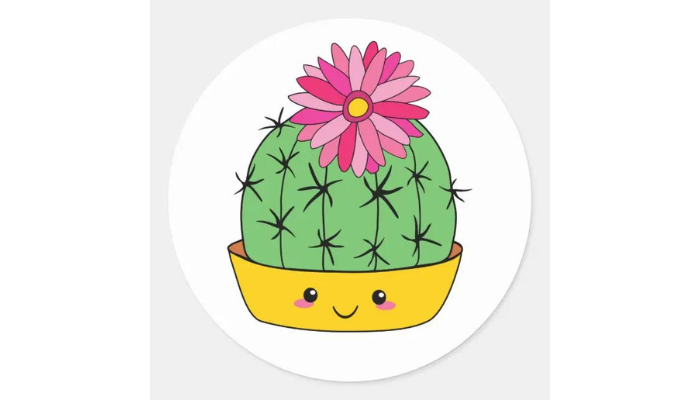 2. Rainbow Unicorn With Stars and Sparkles
3. Cheesy Pizza Slice With Googly Eyes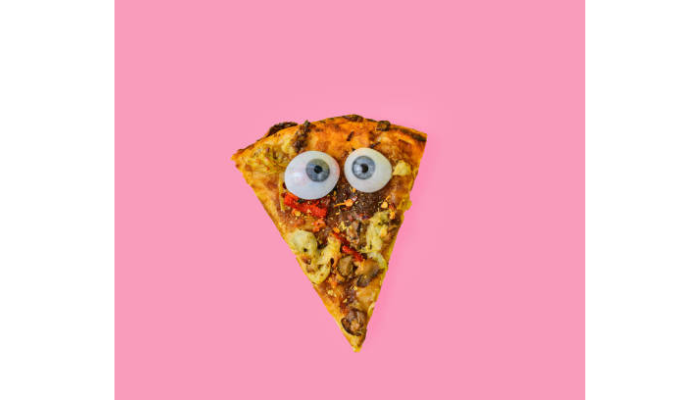 4. Sunflower With Peace Sign and Sunglasses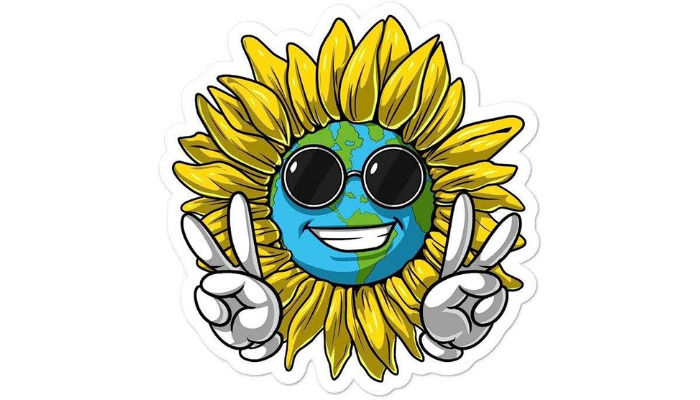 5. Avocado With a Mustache and Nose Pit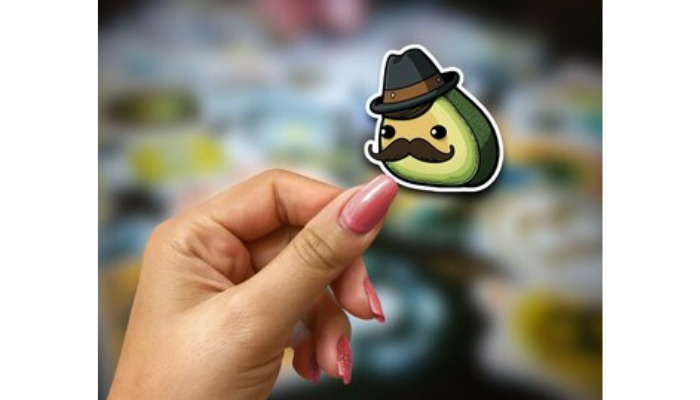 6. An Adorable Sleepy Panda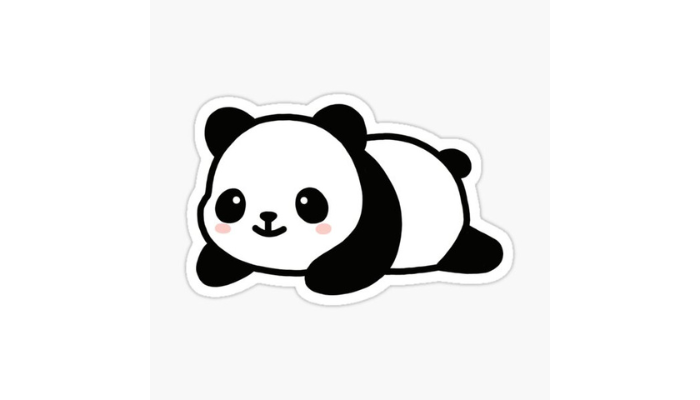 7. Helmet and Flag of an Astronaut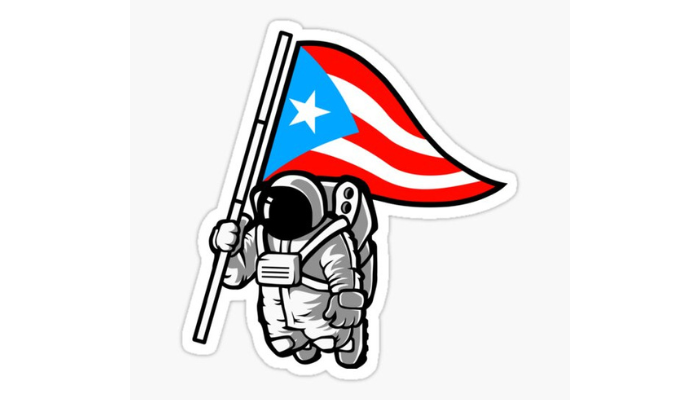 Is Sticker Ideas to Draw Easy
Sticker ideas to draw are easy if you have some creativity and inspiration. It is simple to create your own stickers using shapes, colors, patterns, and words. A tutorial, template, or example can also provide you with some ideas. Don't be afraid to experiment and try new things because stickers are enjoyable and expressive.
What are Sticker Ideas to Draw Generator tools
A Sticker Ideas Generator tool generates random or customized stickers for you to draw online by generating random ideas. Make stickers for personal or commercial use, or explore your creativity using these tools. Some examples of sticker ideas to draw generator tools are:
Canva Sticker Maker
MidJourney
Fotor Sticker Maker
Redbubble
Designing Custom Stickers for Your Business
Choose a sticker purpose.
Think of concepts and ideas.
Communicate your message with fonts and colors.
Simple stickers are often more effective.
Make your own stickers with a professional printer.
Make sure your stickers are distributed to customers and employees.
Conclusion
We have covered 20+ sticker ideas to draw. A high-quality design can help you promote your brand or business. You can create eye-catching designs yourself or use affordable services. Remember the tips in this article, and your stickers will be memorable for years to come.
There is also a tutorial about how to draw cute pictures that you might find useful on sticker ideas to draw topics.
FAQs
How do I get stickers ideas?
Decorating your belongings with stickers is fun and creative. Here are some ways to get sticker ideas:
Find inspiration on Pinterest, Instagram, and Etsy.
Create stickers with your hobbies, interests, favorite quotes, or memes.
Make your own stickers with graphic design software or apps.
Get feedback from friends and family.
How can I turn my drawings into stickers?
You can create stickers from drawings by scanning or photographing them, editing them digitally, preparing them for printing, and cutting them.
What is the most popular type of sticker?
A vinyl sticker is the most popular sticker type due to its high quality and durability. It is possible to use them for many purposes, such as promoting brands or personalizing items.
How to design cool stickers?
Follow these steps to design cool stickers:
Pick a shape and size.
Make your message or theme stand out.
Design your sticker in a graphic design program.
High-resolution images are best.
Print your stickers on sticker paper or vinyl sheets.