AI Photography for E-Commerce Brands
Quickly generate pro quality photos of your products by writing prompt for your desired shot and uploading some sample product images.
AI Photography, Coming Soon…
Upload your photos
Upload your product photos of apparels, accessories, home decor, toys, food, electronic products, etc.
Write prompts
Choose from existing library of prompts or write your prompts. Describe your vision in the prompts for desired outcome.
Generate and download
Start receiving AI generated, professional quality photos of your products within seconds. Download and start using them on e-commerce, social media, or anywhere!
Mockups for every use case
AI Photos for
E-commerce
D2C brands and sellers on E-commerce marketplaces or Shopify stores can save thousands of dollars on professional photoshoot.
AI Photography for
Designers & Creators
Bring your vision to reality with Mockey AI powered product photo generator. Create briefs, test your photoshoot ideas, and finish hours of work within minutes with the power of Generative AI.
AI photos for
Social Media
Bring your vision of perfect social media content to life within seconds with AI generated product photos. Weather you need your product on a beach or on a super model, generate AI photos instantly.
AI photos for
Lifestyle Images
Gone are the days of shipping your products to destinations, putting them through harsh conditions, and spending hours to find the perfect settings. Let AI turn your vision of lifestyle product photography into reality in seconds.
Generative AI powered photography!

Apparel & Accessories
Design & Download free T-Shirt Mockups. Get professional quality photos of men, women, and groups for t-shirt mockups.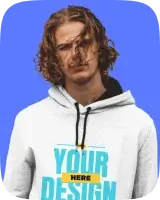 Furniture & Home Decor
100+ Hoodie mockups with stunning photos of models, men & women, groups, and more.for t-shirt mockups.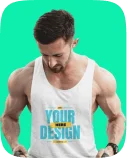 Cosmetics & Skin care
Download stylish 100+ Tank top mockups for your designs. Showcase apparel with photorealistic templates.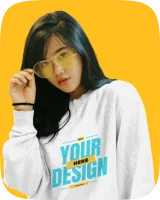 Sweatshirt Mockups
Discover 100+ Sweatshirt mockups featuring unique images of models, both men and women, as well as groups.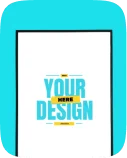 Poster Mockups
Download high-quality 100+ free Poster mockups in parking, street, wall, living room and with models.
Request invite for private beta
FAQs
What is Generative AI?
Generative AI allows you to utilise the power of machine learning to bring your creative vision to reality. Using existing product photos and reference shots, you can create new, original images that are tailored to your brand's vision and specific needs. Mockey AI can bring your creative ideas to life. Unleash your creativity!
MidJourney and Stable Diffusion are examples of applications of Generative AI. We are using a combination various technologies to generate ai product photos for e-commerce.
What's required to get started with AI Photography?
To use the product photography ai by Mockey, you will need to upload some sample photos of your product. Professional shots are not required but we recommend uploading photos without background for best results. You can also click photos using your phone on a solid color background. Upload them along with text prompt describing what you'd like to generate, and Mockey will do its magic.
Are Mockey AI images delivered ready for use?
Yes! Mockey AI generates high-resolution images that are ready for use on your website, e-commerce marketplace, social media or in marketing materials. Our goal is to help you generate stunning ecommerce ai photographs.
What's the pricing for Ai Generated Product Photography by Mockey?
Currently Mockey AI product photography generator is in Private Beta. You can request an invite by submitting your email above or writing to us at [email protected]. In the private beta, we are providing Mockey for free but limited use. The pricing will be revealed after the beta launch and early customers will be eligible for discounts.
Why should I use AI to generate product photos instead of hiring a product photographer?
Think of Mockey.AI as your personal professional photographer; someone who' understands your company and products deeply, knows your brand guidelines, and never sleeps! And the best part is that AI generated professional photos can save you time, money, and efforts. We belive that the AI generated product photography is the future and it'll help creators experiment with far more creative ideas in E-commerce product photography.
Can I generate mockups using AI?
You can use Mockey – Mockup Generator to create product mockups for free. Mockey Free mockup generator provides 1000+ professional quality mockups to choose from.