AI Mockup Generator
How Mockey works?
Upload your design
Upload your designs in PNG or JPG format. Use transparent images for professional mockup images.
Customize Mockups
Use the mockup editor to place designs on the photos and customize mockups as per your requirements.
Download Free Mockups
Download free professional mockups for social media, ads, e-commerce, or your project without a watermark. There's no limit on free downloads.
Mockups for every use case
Mockups for
E-commerce
Generate high-quality professional looking product mockups for your e-commerce store or D2C brand.
Mockups for
Designers & Creators
Mock-up templates are ideal to showcase your design directly on the appropriate products. Drag & adjust your designs to generate stunning results.
Mockups for
Social Media
Improve your content game with premium and free mockups. Get original biggest source of photo-realistic free PSD Mockups online.
Mockups for
Print-on-Demand
With free mockup generator, Create stunning product mockups easily and online for your print-on-demand business.
Free Mockup Generator For Every Usecase

Tshirt Mockups
Design & Download free T-Shirt Mockups. Get professional quality photos of men, women, and groups for t-shirt mockups.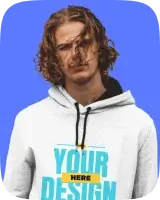 Hoodie Mockups
100+ Hoodie mockups with stunning photos of models, men & women, groups, and more.for t-shirt mockups.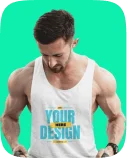 Tanktop Mockups
Download stylish 100+ Tank top mockups for your designs. Showcase apparel with photorealistic templates.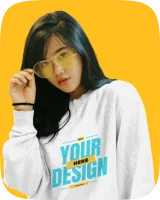 Sweatshirt Mockups
Discover 100+ Sweatshirt mockups featuring unique images of models, both men and women, as well as groups.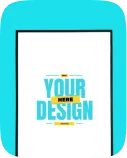 Poster Mockups
Download high-quality 100+ free Poster mockups in parking, street, wall, living room and with models
FAQs
What is Mockey?
Mockey is a free online AI mockup generator. Using Mockey you can generate great mock-ups for apparels, accessories, and a variety of products and download high-quality photos for any use case. Mockey is also available on PlayStore for Android Users, Install Mockey mobile app.
How do I make a free mockup
To create a free mockup, upload your design on Mockey as an image (PNG or JPEG). Use transparent design for best result. Your design will show up on all the products on Mockey, you can choose products mockups that you want to download, adjust the design, and download the free mockup.
What is the best free mockup generator with no watermark
Mockey is a free online mockup generator with no watermark. There are many other free mockup generators in the market. But the end result on most of these platforms like MockupBro, MockuPhone, MockItUp, etc. come with watermark. On the other hand, Mockey allows you to download high-quality mockup image without a watermark.
What free Mockups can I create using Mockey?
Using Mockey, you can create 1000+ unique T-shirt mockups, hoodie mockup, oversized t-shirt mockup, sweatshirt mockup, sticker mockup, tote bag mockup, croptop mockup, and crop hoodie mockup. We'll be introducing more product mockup photos free and new categories every month.
Is Mockey Mockup Generator available on PlayStore?
How do you make a mockup without Photoshop?
You can use an online mockup generator to make a mockup without photoshop. It is not necessary to learn photoshop for making mockups. You can use free tools like Mockey to design free mockups online and download unlimited mockups.
What is better than Placeit?
15 Best Placeit Alternatives (Free Included) 2023:

1. Mockey.ai (Free with unlimited download and no watermark)
2. Renderforest
3. Smart Mockups
4. Canva
5. Invideo
6. Mockup Photos
7. DesignCap
8. PicMonkey
9. VistaCreate
10. Snappa
11. WDFlat
12. Adobe Spark
13. Stencil
14. FotoJet
15. VideoBolt
16. DesignEvo
Where can I make a free mockup?
Is Smartmockups Free?
Smartmockups give one month free trial and allows you to download low quality photos in the 1 month free trial. Smartmockups pro plan costs $14/month after that. So the correct answer is that Smartmockups is not free.
Is Placeit mockup free?
No, Placeit mockup is not free. Placeit mockup costs  $47.69/Annual or $6.33/month. Free Mockups, Design Templates, Logos, and Customizable Videos – Placeit are not actually available for free on Placeit.
Is Mockey Mockup Generator Free?
Yes, Mockey AI Mockup Generator is free. You can design 1000+ mockups, generate unlimited mockups, and download them in high-quality for free. You can download mockups with no watermark.